The warm spring weather is finally here and we all know that means that the patios are buzzing and the BBQ's are fired up and ready to go! If you're at all like me, promises of sunshine and BBQ's are always enough to get me excited! So when The Burroughes – one of the most versatile and stylish venues in the city – announced a Backyard BBQ industry night and open house, I was naturally all over it! Troy Black captures all of the delicious details.
Vendors Featured in this Article
Chair-man Mills' fun and funky picnic furniture paired perfectly with the vibrant floral centrepieces from Benny & ViV Blooms. I love the contrast of the picnic tables and chairs against the exposed brick of the interior walls of the space. Charming Edison light strands add a touch of both warmth and character to the wood-beam ceiling, complimenting the picnic/BBQ theme perfectly.
Inside the main space, guests mingled away all while enjoying food and drink from many of Toronto's best caterers. The catering teams pulled out all the stops providing generous and abundant samples of their creative dishes. Where to begin? I loved the rustic campfire sandwich station from CaterTrendz Culinary Production; the applewood smoked rack of lamb from en Ville Event Design and Catering; and the incredible gnocchi from ProvisionsTO. The desserts were on point too, like Encore Catering's Nutella bites drizzled with different sweet sauces and topped with kosher salt – it was life changing, believe me. I should also mention the deluge of freshly baked soft pretzels! It's a tough job, but somebody's gotta do it.
The warm and sunny weather afforded the venue the opportunity to showcase its much-acclaimed outdoor patio. Stationed outside, Daniel et Daniel Catering & Events featured two delectable treats: an incredible spiced watermelon blackberry salad, and a cured wild salmon poached rhubarb snow pea salad. The Food Dudes brought along harissa chicken, herb and garlic lamb, and goat haloumi, topped off with tzatziki, chimichurri, and FD's own special hot sauce. Oh my! Sugar Mamma's Mini Donuts completed the experience with freshly made donuts in a variety of flavours.
There was certainly no shortage of entertainment thanks to the talented crew at Magen Boys Entertainment! Live music and DJs turned it up, and had the crowd dancing by the end of the night. Drinks were flowing as well with thanks to Pommies Cider Co., Cameron's Brewing Company, and yummy (and branded-in-sugar) coffee treats from Latte Booth.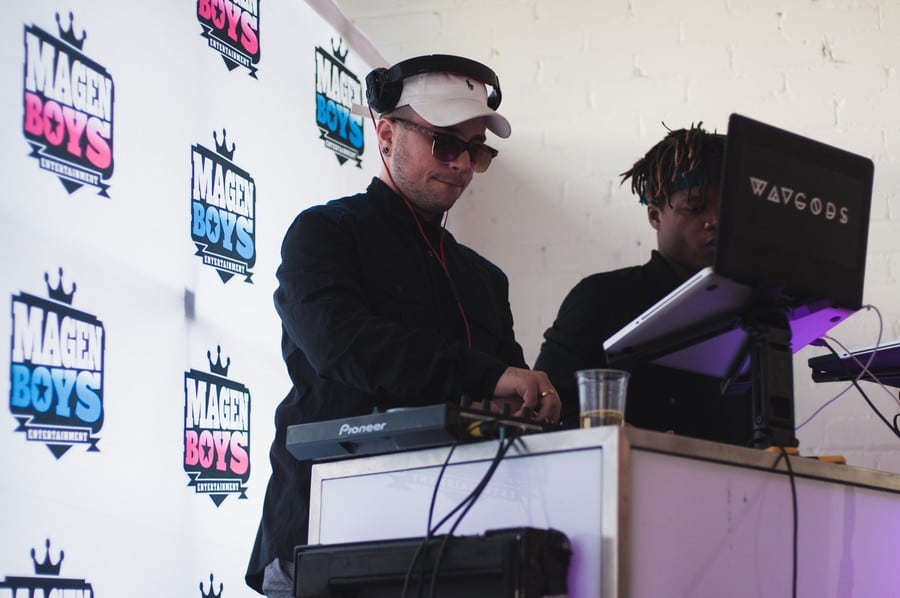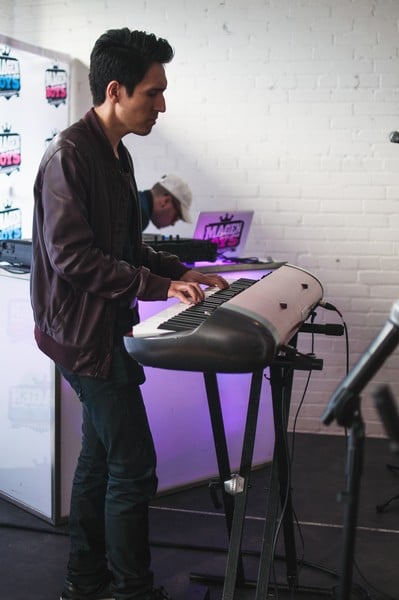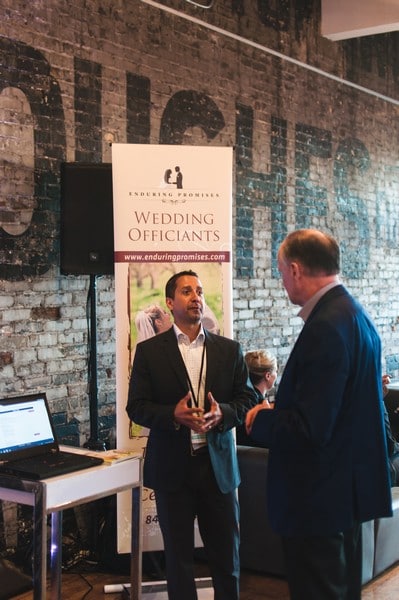 Our Friends at Enduring Promises met with those in attendance in search of their wedding officiant
The Burroughes pulls off an awfully fun, large-scale yet elegant indoor/outdoor BBQ complete with sumptuous culinary delights and awesome entertainment. Attendees had a blast, and walked away with happy memories, captured by Snapz Photo Booth and Event Circle, as well as gold monogrammed gift bags filled with both both useful and delicious gifts. A huge thank you to all of the vendors and guests who made this industry night a smashing success!