Inspired by the dreamy California landscape and its free-spirited bohemian aesthetic charm, planners Madison & Ella created an elopement-styled shoot at the stunning Scarborough Bluffs (which stood in for the scenic Cali coast). The shoot's story models, a real-life couple featured on EventSource, jump in their Volkswagen Mini Bus and take off for the coast to get married underneath a teepee. Talk about free love! Olive Photography captured all of the stunning details — boho lovers will be sure to Pin this one!
Vendors Featured in this Article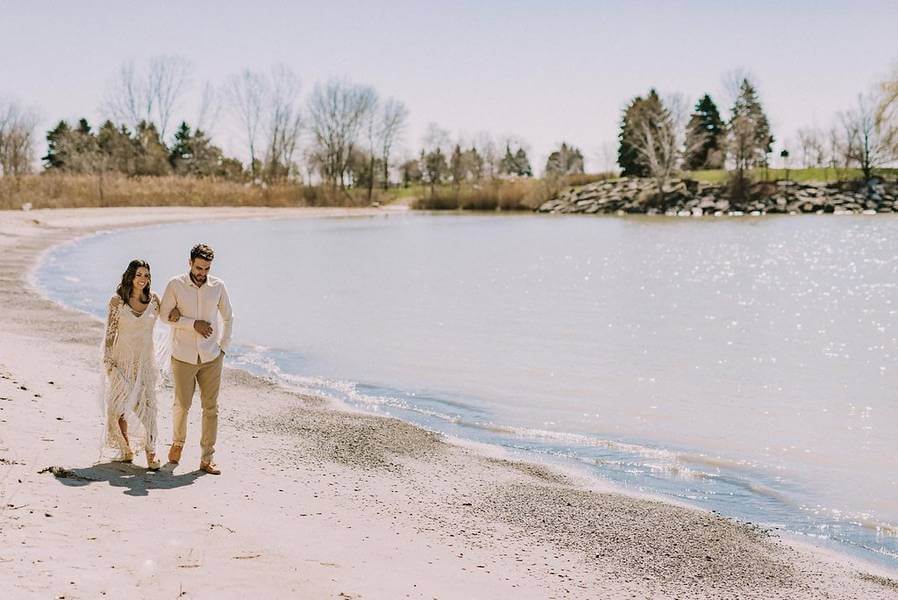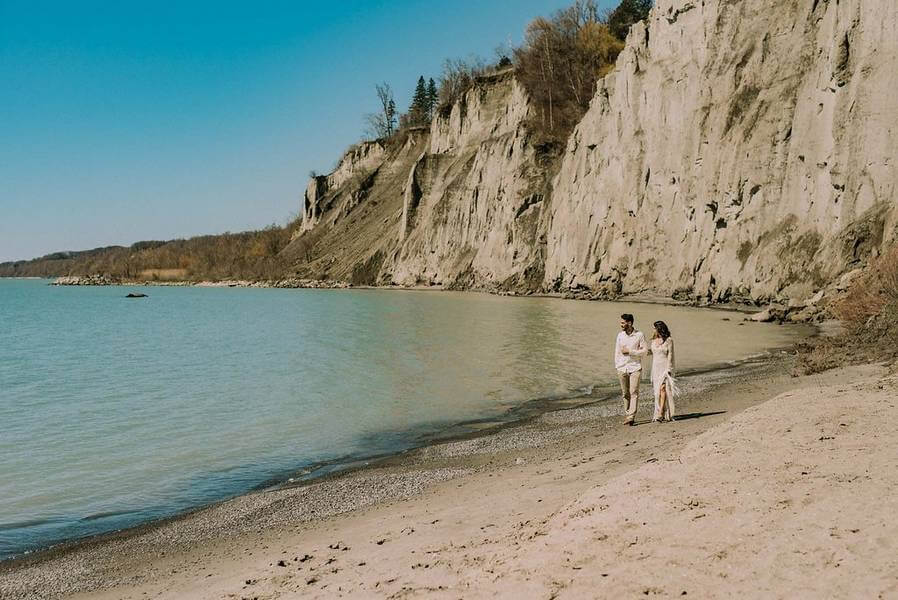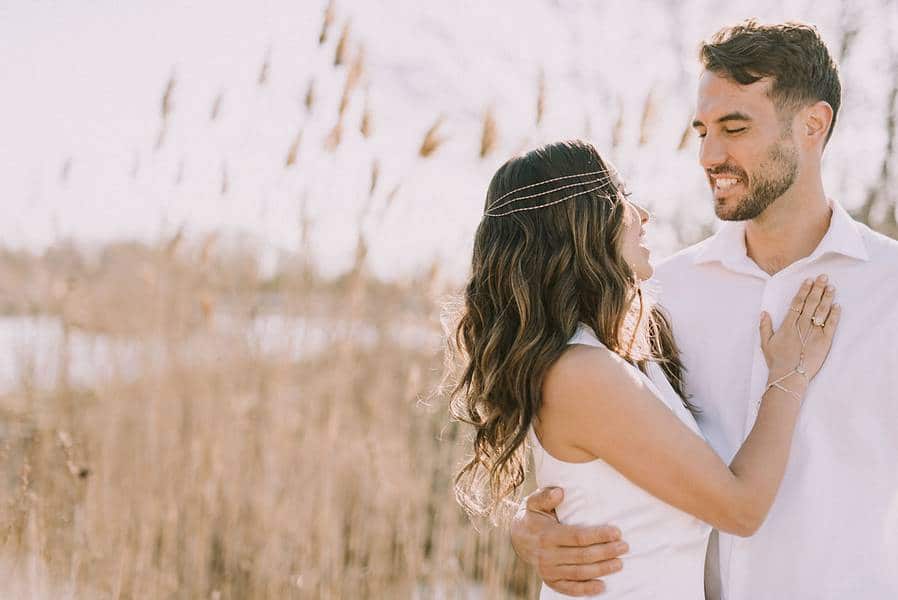 The bride's stunning gown is provided by Loversland
The bride wore a floral headpiece, sandals, and a gorgeous flowy dress, while the groom wore a casual shirt and slacks in a natural palette that fit perfectly with the stunning surroundings. They exchange vows underneath a chic rustic customized teepee comprised of wild flowers, feathers and pine cones. A perfect setting to celebrate their love under the sun – just the two of them!
The shoot was was styled with the warm, rich golden colours of the sun and sand, creating  an intimate ceremony and tablescape for two. The boho accents, including the tribal throw pillows and chest, were provided by Divine Furniture Rentals.
From the planner: "Roadside Florist perfectly accented the design with with desert foliage in muted greens and browns adding feathers for the perfect bohemian touch. Large palm leaves were planted around the beach to help turn a Toronto patch of sand into a gorgeous California desert."
A simple but scrumptious meal – keeping with the organic theme — was prepared by elle cuisine.