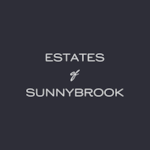 Estates of Sunnybrook
This company has been reported as closed.
Vendors Similar to Estates of Sunnybrook
Had my January wedding here and from venue to the food it was perfect. Ann was amazing to work with, so easy going, and helped me make my dream wedding come true. The food was delicious and the service was spectacular. The venue is georgeous, both inside and out. Sunnybrook took care of everything and I did not have one worry on my wedding day. I would reccommend to anyone to use their services!
Aishwaryaa Satam
February 2020
One of the most beautiful event venues in Toronto! If youre looking to host a smaller guest list wedding with a touch of English architecture, this place is everything you want!
My husband and I hosted a Sunday lunch wedding at the McLean House. Our day was amazing!! The venue barely needs any additional decor, because it's stunning already! I can't express how wonderful the crew was. They were attentive, so helpful and nice. We opted for a buffet lunch, and all our guests commented how delicious lunch and the desserts were. I highly recommend hosting an event here!!!
Iris Titov
September 2019
We had our wedding reception at the McLean House on September 8, 2019. The waitstaff, Nicole and Veronika, had the venue set up as we instructed before we arrived and the maître d', Eileen, was very accommodating to our requests throughout our event. The chefs did a superb job at delighting our guests' palates as we received numerous compliments regarding the cuisine. In addition, not only was the food ready to be served on time, the staff was able to serve items early at our last minute request.
In addition to the wonderful staff we had and the exceptional service we received on the day of our reception, our entire process from viewing the Estates of Sunnybrook as a potential wedding venue to the day of our special occasion was made remarkably pleasant by our event coordinator, Ferielle, who always responded promptly to our inquiries and provided us with much guidance and many useful recommendations.
Moreover, as icing on the cake, a portion of the proceeds from events at the Estates of Sunnybrook go towards funding medical research at Sunnybrook Hospital.
I would highly recommend the Estates of Sunnybrook for any special occasion.
Firstly the Vaughan estates, the food (Vaughan Buffet) and the service staff (esp Bill) was wonderful. However the sales team is another story (they coordinate your event with the caterers and service staff). First we had Eliz who we signed the contract with. We were trying to ask her questions but no response. During the open house 6 month later we found out she had left with no communication from their side. We then had Phylicia as our sales coordinator (who I understand is new to the role). If we asked her 5 questions she would respond in 2-5 days with answers to 3 of them and "get back" to us regarding the rest, which we would never hear from until we asked her again. The worst of it all was them sending us the bar bill after the wedding that was ridiculous (80 bottles of wine for 116 people) which we asked them to investigate. When they had prepared another invoice the bar bill was much higher ($700 more) than the prior "final invoice" and they charged our card without consent. It was also impossible to tell what was paid (we had already paid for cocktails and Prosecco) for and what wasn't from their invoice. When I spoke with their sales director (Ann) on the phone there were no apologies for the miscommunications but rather excuses of why things happened this way. There are many competitive wedding venues in Toronto and if you would like to have a smooth experience throughout the planning process I would suggest you to book elsewhere. Fortunately these complications did not sour our guest experiences.
Estates of Sunnybrook has been mentioned inside these other vendor profiles:
Trevents: Wedding & Event Planning
Alisa Lyons Makeup & Hair
Something Blue Weddings & Events
Bernard Thibault Floral Artistry
Fabulous Cakes and Confections