Madsen's Banquet Hall
Vendors Similar to Madsen's Banquet Hall
AdjustYourFocus Photography
February 2021
I was the photographer in today's beautiful covid wedding!The venue is absolutely beautiful! So many gorgeous photo locations with a wonderful indoor layout! The staff was kind and very welcoming!I look forward to shooting many more weddings at this location, and will definitely be recommending this venue to my recently engaged clients!- Dayna, AdjustYourFocusPhotography
Hannah "Hana-Chan" L
December 2020
Beautiful venue, I had my wedding here in 2018! Can't wait to attend more weddings here
Shadman Chowdhury
December 2020
My friend ended up getting married here during the pandemic. Absolutely beautiful place and social distance protocols were well maintained.The place itself is so calm and peaceful because of its design, layout, and plants.Great venue for weddings!!!
Soo-lai Chu
December 2020
It is very beautiful inside with their decorative gardens.The Christmas market event which we intended to go to be held there was cancelled and Christmas market event cancellation was not posted on facebook.
Maria Macchia
October 2020
Madsens Greenhouse is such a beautiful and unique venue for any event. The owner is extremely responsive and friendly while planning your event. I got married here and Lisbeth was AMAZING. She was so understanding and accommodating with frequent and last minute changes to my event due to COVID. This is a team that really does care about their customers. The day of the venue looked so beautiful and the bar staff was so friendly. Madsens Greenhouse really took so much stress off of the planning process.My only negative is their requirement to use OMalleys Catering who I did not have a good experience with (though their wait staff and food are fantastic).
We love to go there... so beautiful and our concept fits very well with this venue
Madsen's Banquet Hall has been mentioned inside these other vendor profiles:
Blog Posts featuring Madsen's Banquet Hall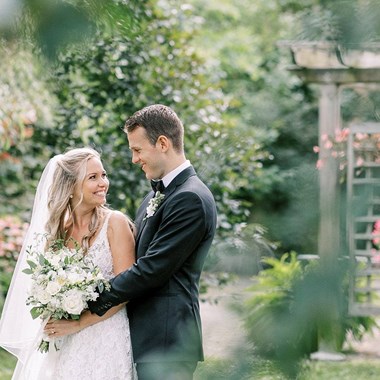 Read more