Vendors Similar to Paperland
This vendor does not yet have any EventSource reviews. Be the first to leave one!
John Nguyen
November 2019
I came here to print my wedding invitations and I was so impressed that I came back to print more wedding related stuff. After I received my prints, I realized one of my prints had the wrong name (my fault for not double checking). I was unable to change the name due to the file format that my designer used but Eva was able to work her magic and reprint it for me on the spot with the correction. I highly, highly recommend this place as they are very professional and the prices are significantly less than other printing places that Ive been to. Would not hesitate printing from them again!
Robyn Whitwham
August 2019
Amazing value, quality, and service! I paid 20% of what I was quoted from other print shops downtown. I'm extremely happy with the prints and will be recommending Paperland to everyone I know!
Went to paperland due to awesome reviews. I purchased paper and envelopes and received printing service for my wedding invitations. They responded quickly and managed to print my invitations timely and just the way I liked it. They are professional and the best cost-effective option. They also offer lots of service! Will definitely visit again!
Tristan Eagles
January 2019
I used Paperland to print the Save the Date invites for my wedding. Eva was very helpful in suggesting the paper type, print type and envelopes for my invites. I felt the price was very fair. I needed the printing rushed and Eva pulled some strings to get the invites done before they were expected, which I was very grateful for! I didn't use their design services, however I found their printing services great, and would highly recommend!
Allie Margeson
January 2019
Heidi and Eva have both been so accommodating and absolute pleasures to work with. I printed my wedding invitations, birthday party invitations, some bridal shower invitations and my cousins wedding invitations here. They have great selection of envelopes and colour paper. They will custom make anything and make recommendations on how you can save money. So much better quality than Staples and much more reasonable than everywhere else Ive looked.
Paperland has been mentioned inside these other vendor profiles:
Blog Posts featuring Paperland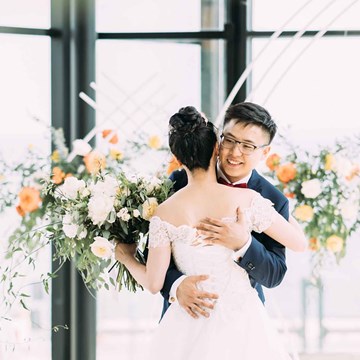 Read more