Reviews
Glady Peralta
November 2019
My daughter just celebrated her 18th birthday last Nov. 1st at Roma's Hospitality Center. First of all we would like to THANK YOU Janet Boyce your amazing. You make it easy for us, from day 1 till the actual day you walk us through and you make sure that everything goes well.We would like to thank Joseph and your team you guys are amazing.Great Service, good food, elegant venue..
Mary Cavaleri
October 2019
My daughter's Baby Shower was on October 27th and the staff from the first day I called to book the appointment to meet with Janet to the day of the Event have been so friendly, helpful and accommodating - the day of the Shower the staff was AMAZING - we made some last minute changes and the staff bent over backwards to help - I was very impressed - not to mention the food was excellent and the service was outstanding. The Baby Shower was successful and everyone was impressed with the food and service. About 11 years ago my other daughter had her wedding reception at Roma's and it was beautiful and again the food was excellent - Can't wait for our next event!!!
Choralie Wint
October 2019
We just had our wedding reception on Saturday October 19th 2019 and all I can say is if you have not booked a venue as yet, Roma's is the best venue ever. When we viewed the place last year I fell in love with it and we booked it right away. The management and staff were so polite and professional. At our wedding they attended to us ever so often to make sure that our wedding reception was going fine. The food was amazing and the venue is gorgeous. All of our guests were in awe when they saw the venue all we could hear was they loved the venue and the decor was lovely. Joseph took care of us and made sure that everything went smoothly from the beginning to the end. I would highly recommend this amazing venue.
I recently hosted my bridal shower at Roma's and I cannot stress enough how amazing my experience was! Janet, Helena and their entire team conduct themselves with utmost professionalism and were super friendly and hospitable every step of the planning process. The food was simply delectable, and the venue is just exquisitely maintained. My entire party cannot stop raving about the venue and food! I am so incredibly happy with how perfect everything was and I'll remember this milestone forever, not only for what it represents for my fiance and I, but also because of the incredible experience I had with Janet and her team. Thank you again and I look forward to our many future events together!
We just had our wedding reception at Roma's Hospitality Centre! From the beginning of the preparation, Roma's was the first and only venue we looked at. Absolutely stunning interior design. Fantastic food choices! Most amazing thing is the best service they provided at all levels! Janet, Helena, Joseph and many other staffs are very kind, helpful and welcoming!All our guests loved the venue! We will be back for our important events in the future! Highly recommended!
It's was a pleasure working with Joseph and his team , great customer service, top notch. Joseph made my team and the vendors we worked with feel welcome,and help them through the wedding day from start to finish.
We find ourselves at Roma's at least 3 times per year and look forward on each occasion! Excellent team!
Roma's Hospitality Centre has been mentioned inside these other vendor profiles:
Company Overview
Company Overview
Deals & Packages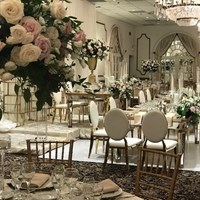 Save big on sell-off dates for Dec 2019 & Jan 2020
Book your last minute event with us for December 2019 to January 2020 and receive 30% off and a complimentary pastry station and LED lighting with your booking of legends entertainment DJ services. Limited dates. Conditions apply. Please inquire with one of our event specialists for more details. **must mention this deal upon scheduling an appointment to be valid**
Savings: 31% off
Expiration: 1/6/2020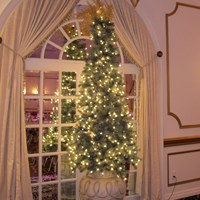 Holiday event specials!
Book your holiday party & receive 30% off food & beverage package prices, a complimentary sweet table and festive holiday lighting with your booking of legends entertainment DJ service. Conditions apply. Please contact one of our event specialists today! - **must mention this deal upon scheduling an appointment to be valid**
Savings: 38% off
Expiration: 1/6/2020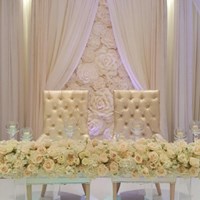 Beautiful wedding specials!
Book your Dec 2019 to Feb 2020 wedding and receive 25% off food and beverage package prices, a complimentary sweet table and LED lighting with your booking of legends entertainment DJ services. Limited dates. Conditions apply. Contact one of our event specialists today! **must mention this deal upon scheduling an appointment to be valid**
Savings: 30% off
Expiration: 1/6/2020
Map
5980 Shawson Dr, Mississauga, ON L4W 3Z6