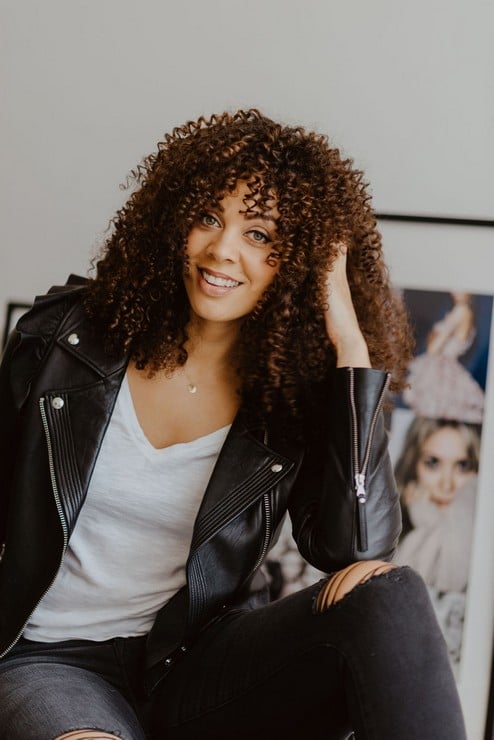 The Basics
Name: Alusha Domanska
Company: A Lush Affair
Years in Business: 5 years running my own company, 11 years total in the industry
Let's get down to Biz
So how'd you get into the biz?
I have always loved interacting and working with people. I realized this passion could lead to paychecks after bartending in New York City for two years. When I returned to Toronto, I began the search for a career that fell in line with this passion and, after a ton of research, I decided to pursue a career in Events. This led to me enrolling in George Brown College for the Events & Hospitality program and obtaining an internship at The Berkeley Church, launching my career.
What was the hardest part of starting your own business? What do you find most rewarding?
The hardest part for me was taking the leap and the uncertainty of having a steady income (and benefits). With the support of my family and friends, I became more secure in making this huge life changing decision.
The most rewarding part for me is being able to be the boss I had always hoped to have myself. I'm a fun and fair boss and believe mentoring is important.
When did you get your first big break?
While working at the ROM as a Catering Manager and at The Distillery District as Senior Event Coordinator, I established amazing relationships and executed some incredible events with some of Toronto's top industry professionals. These amazing vendors were very excited for me when I started A Lush Affair and extended their support by referring clients to me.
What's one of the secrets to your success?
The first thing I tell clients when I meet with them is that I will plan their event as if it is my own. My clients trust that I have their best interests at heart. I fully take in what their needs and wants are (as well as their budget), and I'm honest and transparent with them about what is realistic and what is not. Clients really appreciate that. I make it a point to give them other options and ideas if something doesn't fit into the budget, with the the same look and feel but that won't break the bank.
What's your favourite part of an event?
My favourite part of the event is when the client steps into the room for the first time. The look of excitement on their face makes me so happy. By the time the event is taking place, we have usually worked on the design for at least a year. So, for clients to see it all come to life, that is my favorite time. It makes it all worth it!
What's the best part about your job?
The best part of the job for me is the people I get to work with. I have amazing clients and work with some of the best vendors and venues around. It takes a village to plan and execute the perfect event and I am so thankful that I get to work with the people I do.
What was one of your less glamorous jobs you had when you were younger?
My first jobs were in retail. I worked at some of my favorite stores while attending high school. Obviously, I chose to only work at stores I liked so I could get great discounts. Retail is not a glamorous job and it's a lot of work, however, what I enjoyed was working with people and helping them to be happy, even if only for a moment. During that time, as well as bar tending, I realized that I needed to be around people and work in a social setting. When I found the event industry, I knew it was for me!
Fun & Quirky
When you were a kid, what did you want to be when you grew up (and how does it relate to what you do now)? I wanted to be a ballerina and a mom. That was the be all end all for me. The ballerina thing didn't quite work out, but I am a mother and it makes me happy every day!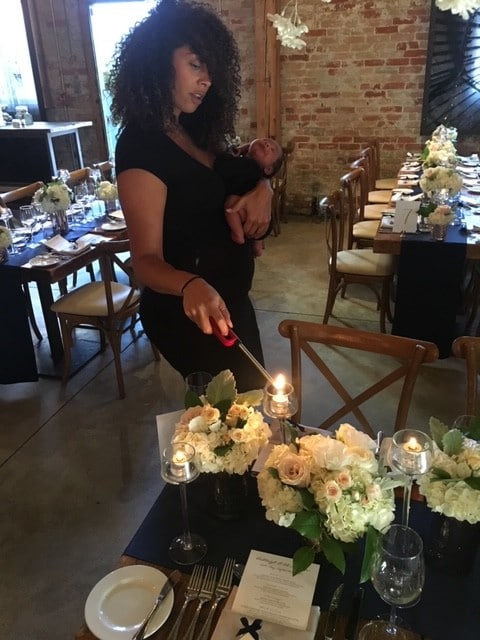 What is your favourite quarantine activity? Cooking, I have just discovered it and I am loving it. My favorite thing to cook at the moment is anything BBQ!
What's at the top of your bucket list? Sounds cliché, but to travel more. I want to see the world (mostly warm places) and eat all of the local food!
If you could have dinner with anyone, dead or alive, who would it be? My Nana, she passed away 5 years ago and so many things have happened (business, baby etc..) that I would love to share with her.
What's your one guilty pleasure you enjoy too much to give up? Don't judge me, but I am currently binge watching Dynasty on Netflix… I can't stop.
If you could retire anywhere in the world, where would it be? Maybe in Italy somewhere. I could just be happy drinking yummy wine and eating all the cheese in the land.
What's the first thing you do when you get home? Hug and kiss my son.
What is one item you can't leave home without? Lip gloss. I cannot go without lip gloss for even a moment. I even have a special one to wear to bed.
What's the first thing you do when you open your eyes in the morning? I would love to say that I meditate (I am totally going to start soon) but I automatically check my phone for emails. I have an intense need to clear them out as soon as possible.
Favourite vacation spot? I love Mexico, but I am currently planning my first trip to Greece, so that may change!! It is #1 on my bucket list!