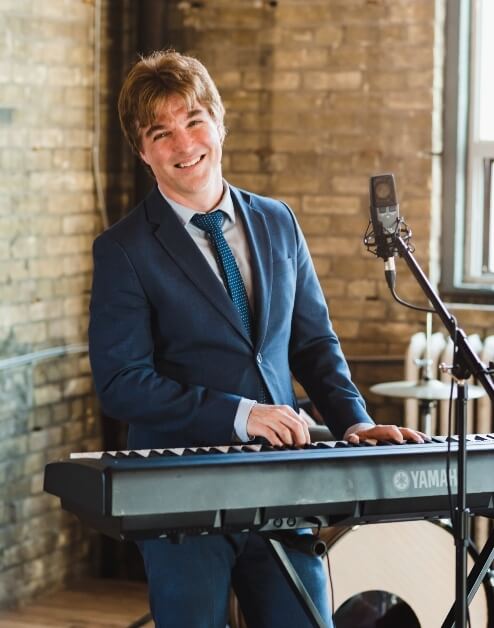 The Basics
Name: Brent Miller
Company: Brent Miller LIVE
Years in Business: 10
Let's get down to Biz
So how'd you get into the biz?
I truly didn't mean to! I moved to Toronto years ago to be a rockstar and began performing at weddings on the weekend as a side job to pay for my rock star dreams. Little did I know that these weddings turned out to BE my rock star dreams! They suit me and my voice so much better. I love the people, I love the places and most importantly I love the music that we create as we go! Plus I happen to look pretty darned fantastic in a suit.
What was the hardest part of starting your own business? What do you find most rewarding?
The hardest part is deciding to do it. To focus all of your energy on one thing to make it grow. Attention is precious in this distracted age and if we only choose the direction we wish to go, that really is the hardest part. Then the next hardest part is sticking to it. Every day. Plotting new courses and then following them. Without hesitation. Without doubts. And then of course paying the price for getting distracted every single time I do.
When did you get your first big break?
I don't know if I really believe in ONE big break as there have been so many people that continue to help me break down the door to my dreams.
There are seriously SO many amazing and generous people that it would fill a book to list them all. No, I'm not working on my autobiography just yet, but I do make a point to thank them all with personal messages as I go.
Truthfully my first BIGGEST break was probably when I stopped getting in my own way and decided to take the path before me more seriously.
Photo Courtesy of Gillian Foster
What are some of the secrets to your success?
I'm always at my best when I'm simply doing me. I'm pretty sure that is also the secret to the future of everything too.
If it can be easily copied, then it isn't worth doing. Original ideas are precious and super-duper hard to come up with. They are also the most rewarding!
Finding like-minded people to accompany me on my crazy adventures is the additional element that has made this journey so fantastic to be on.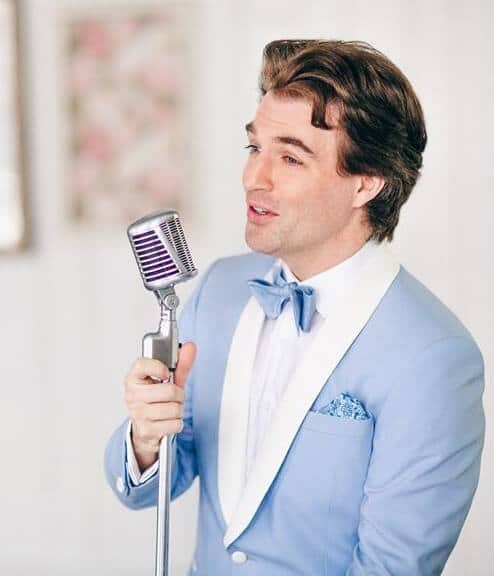 What makes you passionate about the wedding industry?
I love how wedding styles have literally exploded over the past decade. What was once as routine as a rubber-chicken-dancing banquet hall is now a complex 10,000 piece puzzle that gets put together in as many ways every single year. Style is everything. Weddings and Events are funkier than ever. And there is truly room for everybody that seeks to be a part of making them more memorable and beautiful than ever before!
What was your first job?
I still love talking about my first real job as it was seriously so much fun. In High School I performed in a band with a friend whose dad had an Indian catering company. We would spend our weekends bussing and bartending Indian weddings with all of the delicious veggie pakoras, butter chicken and mutter paneer our stomachs could handle. And more important still was ALL of the super-loud Bhangra music we would dance to night after night.
We learned just about every Punjabi and Bollywood song that was popular in the early 2000s. From Punjabi MC to Major Saab to Daler Mehndi, I still have a lot of love for this genre and keep a playlist on my computer for inspired workouts.
Fun & Quirky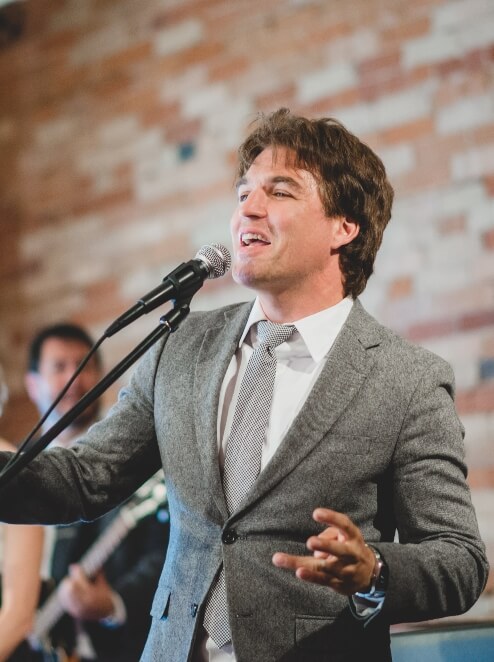 When you were a kid, what did you want to be when you grew up (and how does it relate to what you do now)? I wanted to perform! Talent shows, school plays, royal conservatory exams, band trips, and too much time watching Much Music. I've been pretty obsessed with any job that was going to get me a microphone and any ounce of attention. Thanks for reading this btw!
What's the weirdest thing you've ever seen or done in your life? Starting a Wedding and Event company.
Most ridiculous thing that's landed you in the hospital? Catching a roman-candle with my bare hands. Don't ask.
What's the first thing you do when you open your eyes in the morning? Stumble down the hall and carry our 6 month old Naomi downstairs so she can crawl.
If you could retire anywhere in the world, where would it be? Retirement is 99% a lie. But, if I had to decide I would still be right here, right now.
What's your one guilty pleasure you enjoy too much to give up? Dancing to awesome old songs that I love in my basement.
What's your favourite genre of music to cover? It always changes, but the connector is basically anything that will surprise and delight. Plus I love connecting with people about music we both love! I try to dig up songs that are loved but harder to remember. As an example, if we were talking about late 90s dance music, I would swap Aqua's Doctor Jones for Barbie Girl every time. N Sync over Backstreet Boys? Probably 😉
You wouldn't be you without… Music!