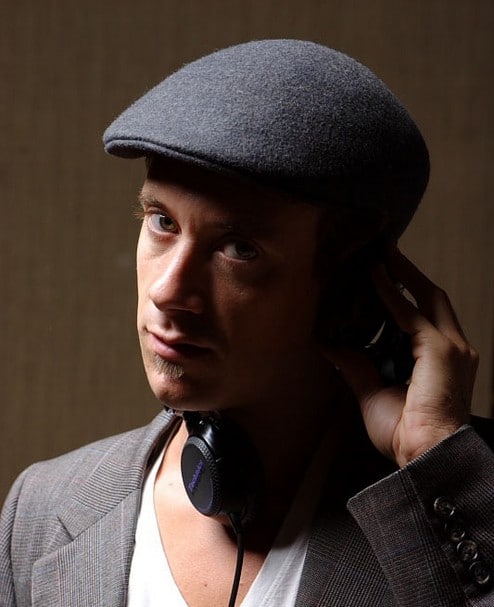 The Basics
Name: Danny Floh Back
Company: DJ Floh Back Productions
Years in Business: 23 years
Let's get down to Biz
So how'd you get into the biz?
I used to play saxophone in jazz, funk & soul bands when I was in high school. We won battle of the bands competitions, and worked in coffee shops around Toronto for small payments and free hot chocolate. When my band took a break, my mom suggested I try DJing. I called a friend who was doing it and he showed me the ropes. For many years it was a part time hobby/passion that help me pay my way through university and allowed me to travel. After building a name for myself over 10 years, I had a decision to make: retire, or take the big leap forward. I chose the leap.
What was the hardest part of starting your own business?
Knowing what sets you apart from your competition and being able to articulate it. I worked for 10 years as an independent DJ for hire for a number of large companies, but I never felt any of them understood what I had to offer or what made me unique as a DJ. As I started to shape my individuality, I realized there was room in the market for a different type of DJ company. That's when the business plan was formed for DJ Floh Back Productions.
What do you find most rewarding?
As a representative for a team of DJs, I have a responsibility to them to get the right volume and quality of work for them. If I can make both client and DJ happy, then I know I am doing what I was meant to do.
When did you get your first big break?
There were so many in my career, it's hard to nail down one. In 2002, fresh out of university, I went on tour with the Coors Light Maxim Club Tour across Ontario, 4 gigs a week for 4 months. It was the craziest summer of my life, late night parties, living out of a suitcase. But it opened many doors and introduced me to the corporate side of the industry I wasn't familiar with yet. The second one came in 2008, when I teamed up with my partner Allan and started a program as the in-house DJs at the Distillery. This exposed us to all sorts of different types of events, and as the Distillery grew into a popular wedding destination, so did the demand for our talents in this market.
How has the job/profession/industry changed since you first started?
When I first started DJing, we used vinyl, CDs and (gulp) tapes! Adapting to the changes was always a big part of the job, and being the person with access to the big tunes was ultimately the most important thing. Now, with streaming, everybody has all music on them at all times, even the guests. The skill in 2020 is to sift through the noise and rise up from the ashes with the best song for the most amount of people in the room at any given moment. It's not as easy as people think. It never was, but it takes an even more seasoned veteran to pull it off now.
What's one of the secrets to your success?
Everyone has their own measures for success. Mine is happy team, happy clients, happy life. In order to achieve that, I have to excel at being an inspiring leader, delivering on my promises, and staying financially vigilant. But most of all, I'm hyper-organized and a certified multi-tasker. Anyone who knows me knows I don't mess around with my systems. When you are keeping a variety of events on track on a day-to-day basis, you have to be an excellent communicator and execute those systems on the fly, ready to adapt to any challenges that may arise, and foreseeing as many of them as possible before they do.
What do you look for when hiring a new employee?
I am very picky about who I bring onto the team. I'm always looking for the full package: a talented DJ both technically and at crowd reading, but at the same time someone who knows style and swagger is as important as being kind and compassionate. You can teach someone how to DJ or how to dress, you can't teach them how to be a good person.
What makes you passionate about your profession/the wedding industry?
A wedding is the most important day of someones life, and if you make it amazing they will never forget you and the greatest gift you gave them: everyone raving about how much fun they had, and remembering that feeling for years to come
What's your favourite part of your event?
Getting a sweaty hug from the client at the end if the party, telling me that this was the greatest night of their life, thanks to us.
What was your first job?
I had a paper route when I was 10, and I also sorted baseball cards at my local card store. Between them, I always had enough money to buy a Nintendo game of choice every 2 months, and lots of new baseball cards to boot.
Fun & Quirky
What kind of music do you listen to in your spare time?
This is a tough question to ask a DJ! Of course, a lot of my time is spent listening to new music and DJ mixes to stay fresh on what's popular in the moment. But I have young kids, so we have dance parties to lots of goofy Top 40. My daughter is 2 and knows all the words to "Stop" by Spice Girls. We really love Bruno Mars in our house too. When it's just me, and I need to unwind, I gravitate towards Latin music (my dad is from Chile), and the Jazz, Funk and Soul I used to play when I was a performer.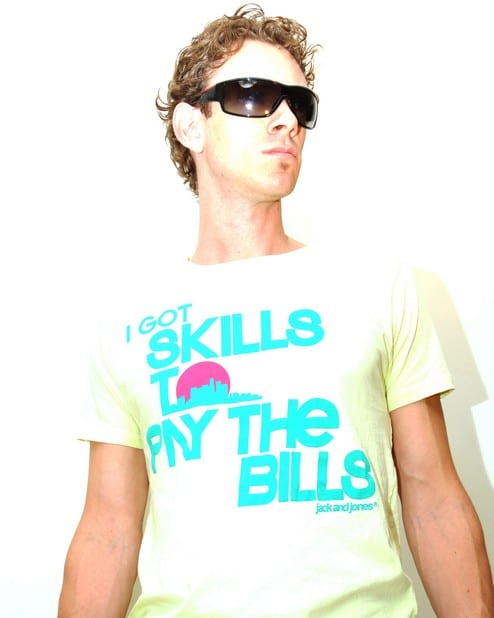 What's at the top of your bucket list?
We always talk about taking a sabbatical year with our kids to travel, giving us all a chance to live in another country for a few months and expose the children to different cultures and ways of life.
If you could have dinner with anyone, dead or alive, who would it be?
My parents were immigrants from two totally different sides of the world. I didn't really know any of my grandparents on either side. There was also a language barrier in my childhood since they didn't speak English and I didn't speak Spanish/Dutch, so even our reunions and phone calls were broken. I'd relish a chance to catch up with each of them, provided a translator could join us! My grandfather on my dad's side (the Floh in Floh Back) was an entrepreneur and owned a successful coffee shop chain in Santiago. It would be really interesting to see what we have in common when it comes to business, as well as life.
What's the first thing you do when you get home?
Strip down. I'm like a snake shedding my skin, leaving a trail of clothes across the house. And then I lie on the floor and use my foam roller to work out the kinks.
What's the first thing you do when you open your eyes in the morning?
Start thinking of all the things I am going to accomplish during the day. Sometimes it lasts a long time, especially if I get on a clever solution to a problem I had the day before. I NEVER bounce out of bed, never have, and likely never will.
Most ridiculous thing that's landed you in the hospital?
I fell off the stage during a rehearsal of my High School Fashion Show. I recovered, and strutted through the whole show with a cane, which became the butt end of all the jokes between acts. I still have the scar to prove it. And the cane.