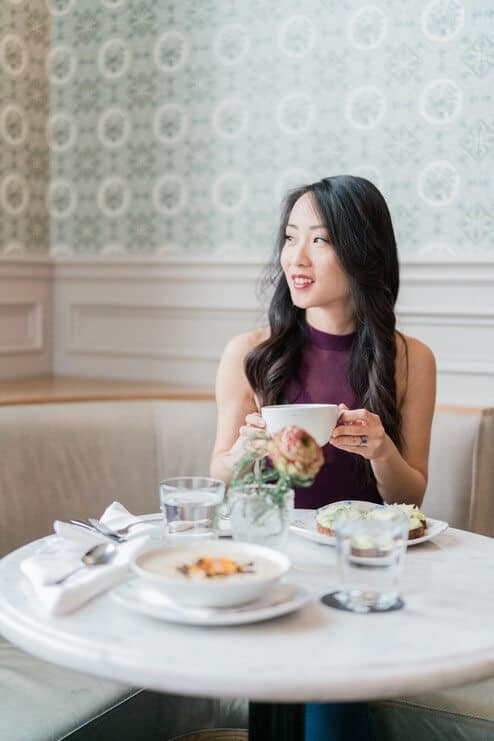 The Basics
Name: Rebecca Chan
Company: Rebecca Chan Weddings & Events
Years in Business: 11
Let's get down to Biz
So how'd you get into the biz? 
After leaving the graphic design world, I was a busy events manager in the non-profit sector, and my friends around me started getting married. They needed someone to help organize their big day, and wanted an experienced event planner on their side. What came out of necessity, blossomed into a full fledged career change. The rest is history!
What was the hardest part of starting your own business? What do you find most rewarding?
The hardest part of starting your own business was taking care of all the behind-the-scenes administration – setting up systems, creating contracts, sending emails, getting paid, doing taxes, marketing, etc. Managing a team of people is also a challenge sometimes, as it requires a different skillset than just event planning. What I find most rewarding is when you get to see your blood, sweat and tears culminate in a beautifully executed event. It is a tactile thing and you get to see people's reactions in real-time. You know that what you have created and worked hard on has given people joy.
When did you get your first big break?
I started out planning a number of simple banquet hall or restaurant weddings, but I knew I was capable of creating something bigger and more extravagant. Finally after years of writing on the blog, building the portfolio and marketing the business, one couple who had booked a "nicer" venue took a chance on me for planning. That venue was Malaparte and it was a brand new space at the time. We created a beautiful wedding together that was way more elevated than any other wedding I had done in the past. I promoted that wedding a lot after it happened and it helped me book clients with bigger budgets and bigger visions. And it just spiraled from there!
Photo Courtesy of Joee Wong
How has the job/profession/industry changed since you first started?
It has changed a lot. There was no instagram when I started out, only paper magazines. The luxury wedding segment and luxury hotel segment in Toronto has certainly grown and developed over the last five years. In bigger cities in the USA it is way more developed and we are certainly getting there but not there yet. Wedding planners not only need to be good at coordination but also have good taste and design sense, because clients' tastes are more elevated now and they want more sophisticated events.
What drives you?
One of my core values is fun. I have always sought to find a job or career that is enjoyable, fun, and creative. If the work is no longer fun, I may just have to switch jobs!
Fun & Quirky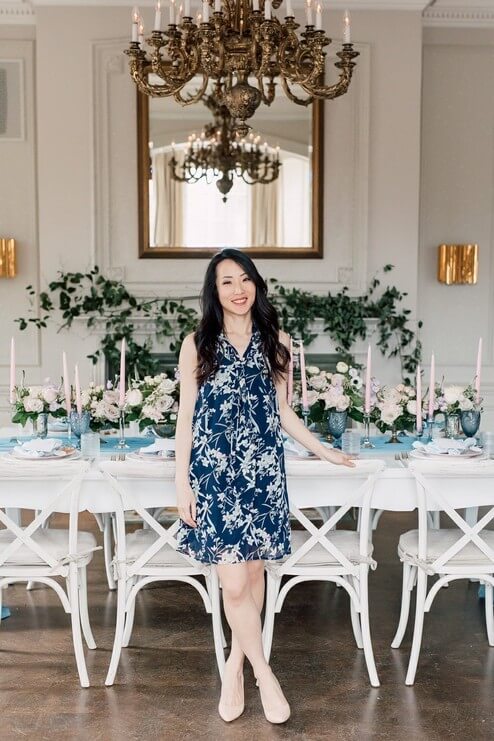 When you were a kid, what did you want to be when you grew up (and how does it relate to what you do now)?
I wanted to be an elementary school teacher for a long time. I grew up teaching classes to kids and being a camp counselor. But eventually, I got bored of it and of kids, so I started heading towards the arts. I enjoyed the leadership skills that were involved with teaching kids, and I've definitely transferred that into my role now.
Backstreet Boys or NSYNC? Growing up, I was actually a Hanson fan! I still like them and have seen them over 10 times.
Coke or Pepsi? Coke!
If you could retire anywhere in the world, where would it be? Somewhere with mountains, water and good food. Amalfi Coast is top of that list!
What is one item you can't leave home without (other than the obvious: phone, keys, wallet)? Lipstick! I can have no makeup on, but a little colour on your lips dresses up the face like nothing else.
What are you currently binge watching on Netflix (or any other streaming service)? Greys Anatomy and Bachelor are my guilty pleasure.