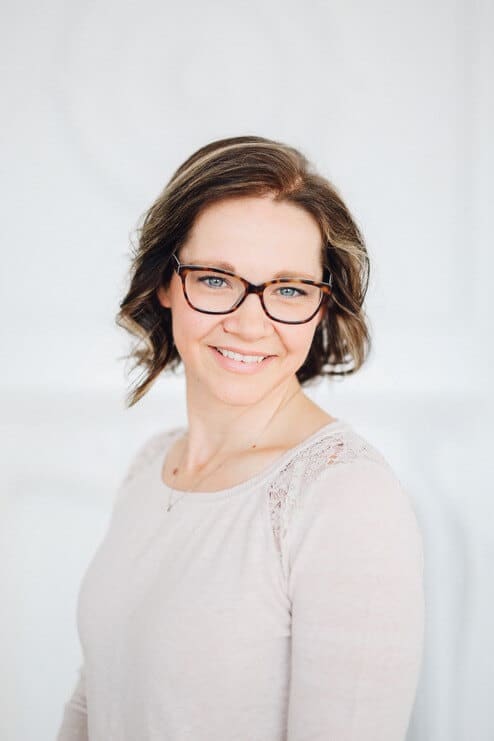 The Basics
Name: Christina McKenzie
Company: the cocoa cakery
Years in Business: almost TEN!! June 2010-2020
Let's get down to Biz
So how'd you get into the biz?
I (so stereotypically) got watching Cake Boss, and thought, "I can do that!" and tried my hand at a few cakes to practice before my oldest daughters first birthday. That was February of 2010, and by June I was selling cakes to friends and family and had started working on a website.
What was the hardest part of starting your own business? What do you find most rewarding? 
The hardest part was pricing. Cakes are expensive to make and time intensive. Pricing the right way at the beginning when you're "just starting" is a huge challenge. The most rewarding is creating things out of food; dreaming up ideas of cakes and making them come to life. Seeing clients faces when they picked up orders is also so exciting.
When did you get your first big break?
I believe my first big break was when Rachel Clingen asked me for some shoot cakes when she first started doing styled shoots. It launched my online presence and connection with the incredible wedding industry that we have, and I will be forever grateful for that!
What's one of the secrets to your success?
The secret for me doesn't have too much to do with my business, and more to do with my influences. I love design, colour theory, patterns, textures and floral. Spending time getting inspiration from those things and then feeling refreshed to create something new helps. It works much better than looking at what everyone is creating and feeling panicked that I need to somehow copy or one-up their cake. When I look back at the cakes that have gained the most traction in my years, they are the ones that came out of personal inspiration and creativity, not a knock-off of someone else's work. The satisfaction that that brings is so rewarding.
Pictured left, one of the first cakes I made back in 2010, on the right is a re-make of the cake in 2018
What was your first job?
My first job was McDonalds (if you don't count babysitting)! I realize how much vital training I have retained all these years in terms of customer service, branding and marketing. Things like, how the bag is folded on top and ensuring the logo is presented to the customer; how you greet and treat the customer; and help them navigate what they'd like. Simple things, but I still remember them.
Fun & Quirky
When you were a kid, what did you want to be when you grew up (and how does it relate to what you do now)? I wanted to be a teacher. The best part is that now I do actually teach: I host cookie, cake and cupcake workshops seasonally and get to teach what I'm passionate about and share the joy of creating.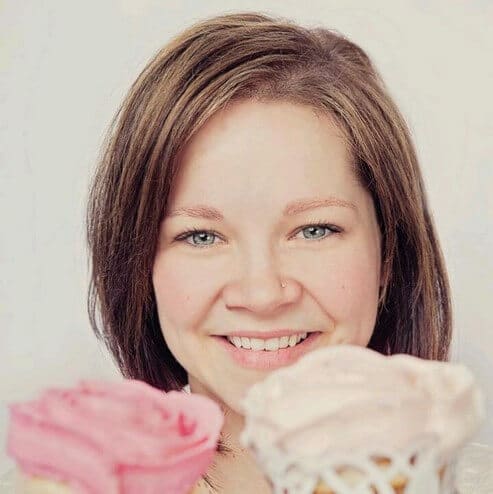 You wouldn't be you without… Jesus! My faith is vitally important to my everyday life. It holds me together, gives me purpose and a grateful heart.
How long did it take you to bake your first cake? Way too long. I probably spent all day decorating a buttercream cake for my friend's little girl, like 8 hours! Now that cake would have taken me about 2 hours total.
Favourite celebrity and why? Julie Andrews. Totally old school, but The Sound of Music will forever be my favourite.
If you could have dinner with anyone, dead or alive, who would it be? My Opa! He passed when I was eight and I would love to know him as well as I know the stories about him.
What's your one guilty pleasure you enjoy too much to give up? Brie. Any cheese really, but brie holds a very special place in my heart.
What's the first thing you do when you get home? Kiss my kiddo's and hubby.
What's the first thing you do when you open your eyes in the morning? Wonder why the kids have to go to school so early.
What are you currently binge watching on Netflix (or any other streaming service)? I just finished the Crown (why is it over already!?) and love Zumbo's Just Desserts.
What was the last fun thing you bought? A new area rug! Yes, I'm old and I now consider that a fun purchase.
What's your favourite Easter tradition? Good Friday Service with the family, reflecting on sacrifice and redemption.