When the Distillery Events team throws a party, you know it will be a great night. Industry Night at the Fermenting Cellar was just that, full of delectable food, unique decor and interactive experiences. Wedding and event industry professionals descended upon the Distillery District's biggest event space to enjoy it all. Photos captured by 424u.
Vendors Featured in this Article
The venue was uniquely sectioned off by colour, created by lighting effects from Fortis and furniture from Luxe Rentals. Fresh blooms from Jackie O Florists tied it all together for a cohesive look. Each section had its own distinctive aesthetic and mood. It was pretty cool!
The Fermenting Cellar always lends itself well to versatile floorplans and interesting places to introduce lighting. I loved how they created a feature at the bar with chandeliers and a fun look at the door with the edison bulbs.
The theme "Ignite" was evident throughout the event. The Idea Hunter provided interactive LED entertainment, while DJs from Spectrum Agency kept the party going all night long.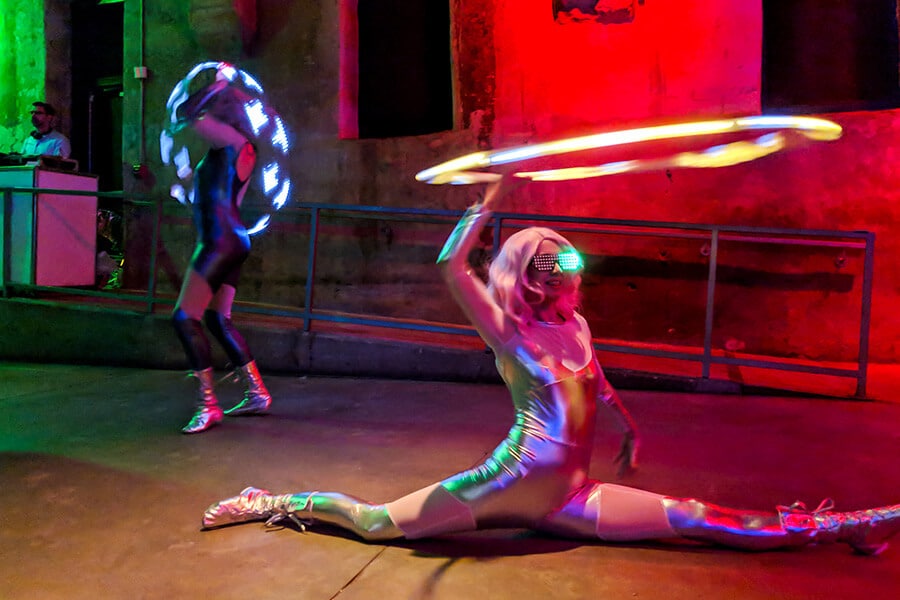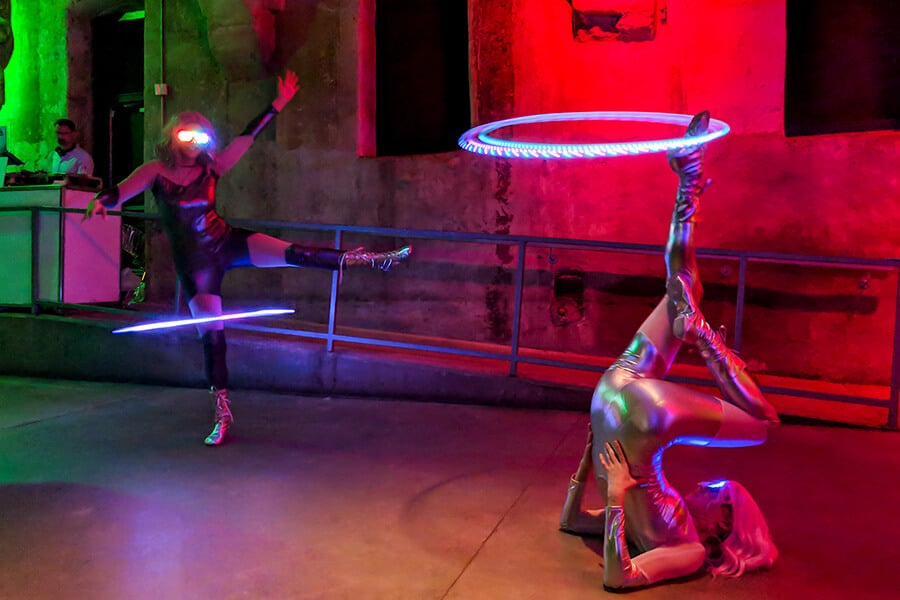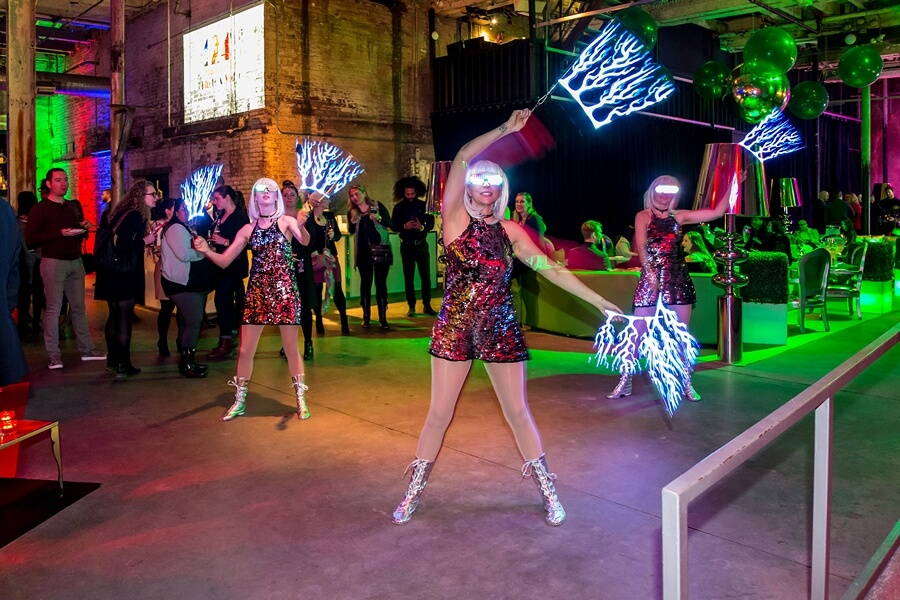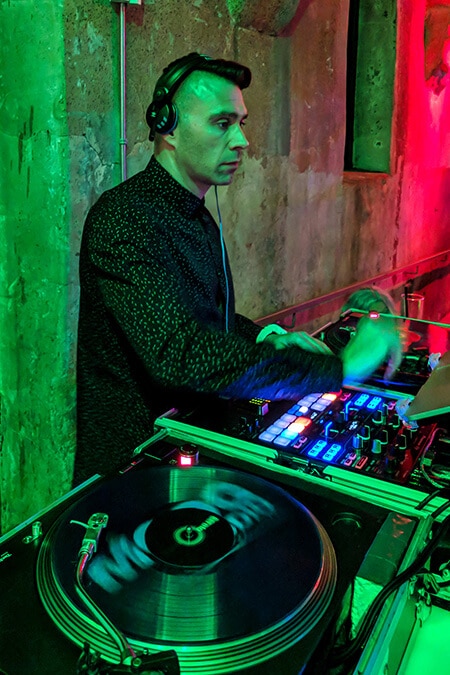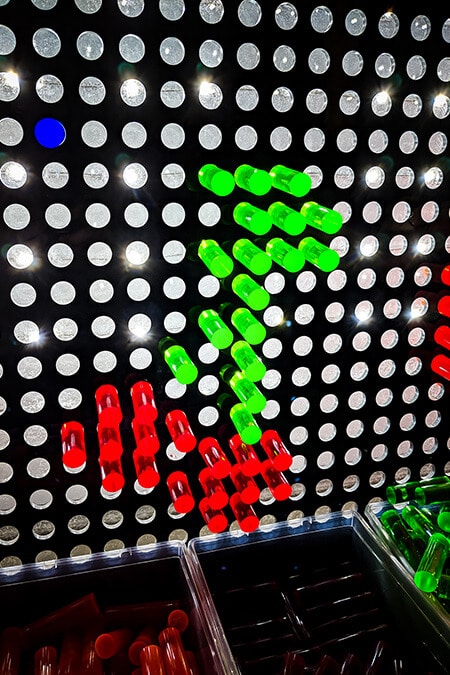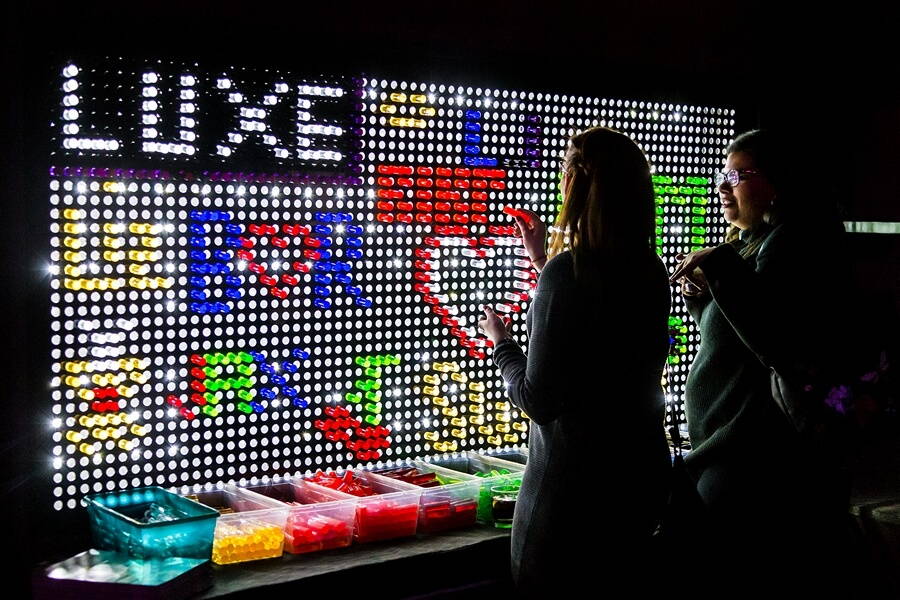 The giant illumination station (light brite) was supplied by Superior Events Group Inc.
Chef Dyer from the Distillery Events is always known for designing a great menu. A generously portioned beef station kept guests satiated, while savoury hors d'oeuvres kept rolling out. Raw Catering elevated the event with their roaming oyster shuckers and caviar station.
It was such a pleasure to be another great industry night at the Fermenting Cellar. Can't wait until the next one!