Muzik Event Centre has a fresh, new look and Toronto's industry elite had the chance to take in the beautiful details. This week, Muzik opened its' doors to hundreds of event industry experts and put on an energetic, upbeat open house. Sumptuous decor, fabulous food stations, and bumping music kept guests mingling all night long. The 113,000 sq. ft. indoor and outdoor facility has undergone a groundbreaking, multi-million dollar renovation and features the gold standard of state-of-the-art technology, style, and flexibility. Henry Lin of 424u was on hand to capture the stunning design at this fab shindig.
Vendors Featured in this Article
With an abundance of square footage at their disposal, industry titans Chair-man Mills, Contemporary Furniture Rentals, Eventure Design, and Forget Me Not Flowers partnered up to design a luxurious indoor tropical oasis. We love the long rows of formal dining tables and the stylish lounge set up with around the venue.
In the midst of the event space, a large circular bar treated patrons to yummy cocktails and spirits as the DJ played club bangers. The atmosphere was relaxed and urban chic, with guests audibly intrigued by the many trendy upgrades visible throughout the space. We loved touring the outdoor cabanas and poolside bars – each luxuriously appointed and perfect for any social or corporate party. There aren't many venues in Toronto that can boast the patio space and appointments that Muzik offers.
This wouldn't be a proper industry event without an impressive spread, and Muzik did not disappoint! The Food Dudes were onsite and brought the fire, as usual! Food stations and grazing tables were set up with fan favourites, and friendly staff circulated platters of yummy treats.
Our favourites include the pulled pork sliders, charred sirloin steak with corn, asparagus, chimichurri and carrot slaw, and the fish station, which featured a striped bass with squid ink risotto and pickled squash slaw. The presentation and service was magnificent, as always, and guests lined up to sample treats all night long. Another huge fan favourite of the evening was the liquid nitrogen caramel popcorn drizzled with chocolate sauce because its fun to watch and eating it is even better!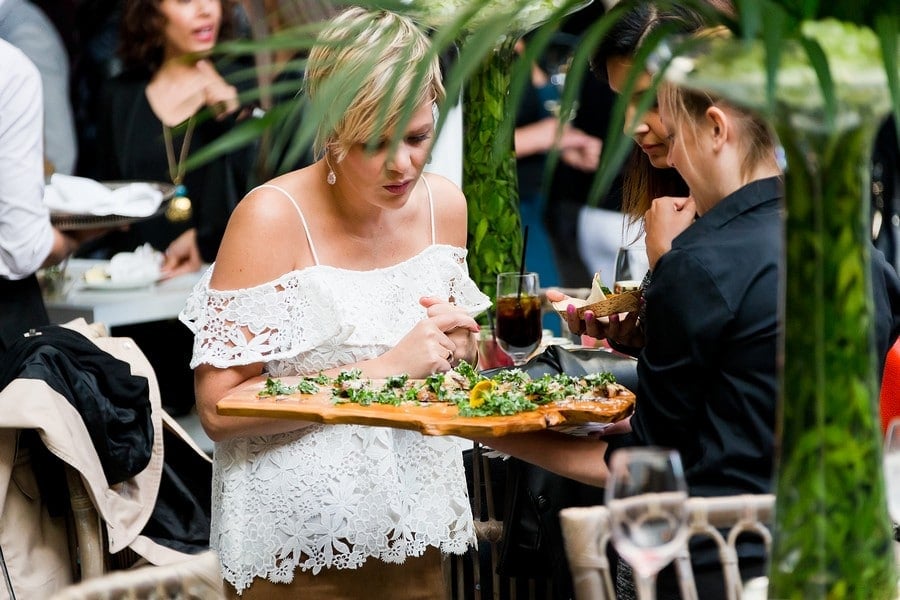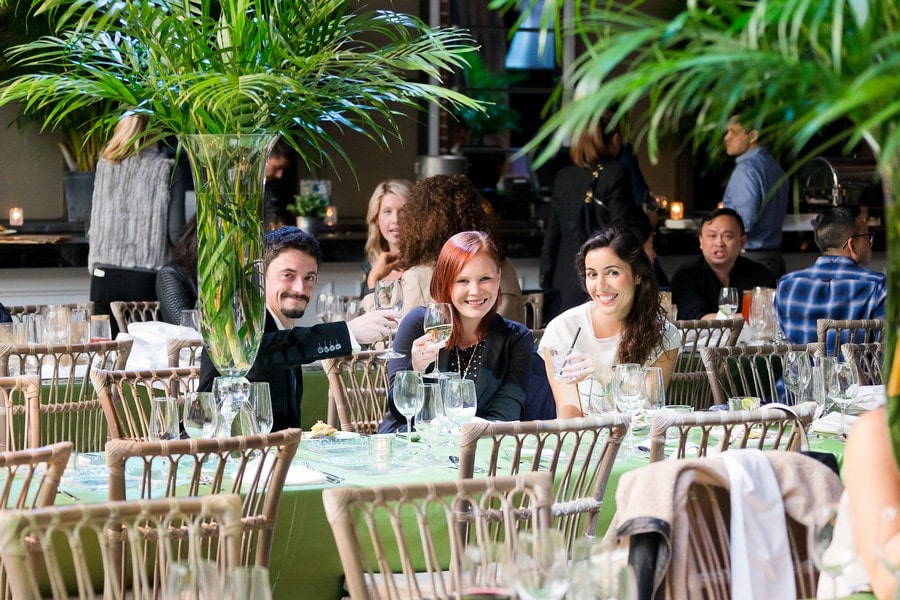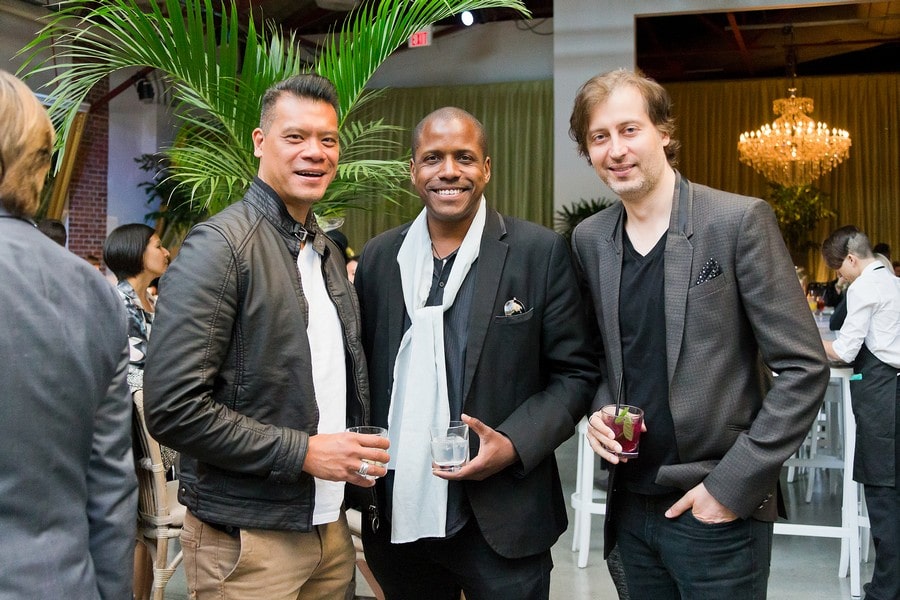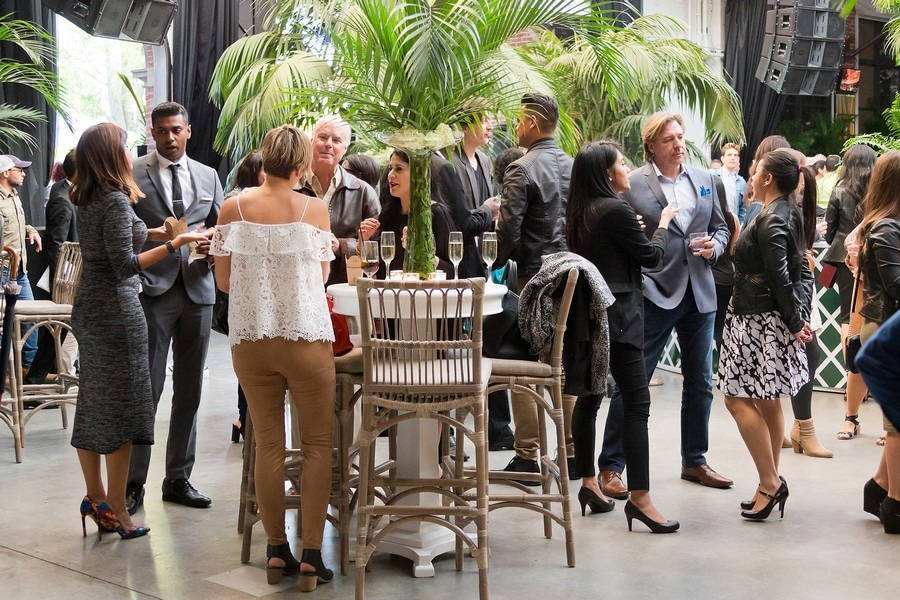 Muzik Event Centre is perfect for premier galas, receptions and dinners, corporate and private functions, concerts, product launches, fashion shows, and conferences. It's refreshing to have another option for large-scale events in the city, and Muzik is great for any event needing an edgy, modern twist. Their preferred vendors know the best methods for transforming the room to suit any theme or style, and are happy to craft unique parties that are sure to wow guests. A big thank you to the creative team at Muzik and the fantastic vendors who pulled out all of the stops on this event!