A Lavish Affair
Vendors Similar to A Lavish Affair
This vendor does not yet have any EventSource reviews. Be the first to leave one!
Lea Gluhak Guzina
December 2019
It was the greatest experience. Me and my family took Mini Christmas session and we all really enjoyed it. Very professional, organized and super nice people. We'll be coming back next year for sure!
Monica Dacosta
November 2019
I cannot even begin to express my gratitude to Nataly. Our day was absolutely perfect and I am so glad I went with them for our wedding. Not only did she support our vision and give great advice but she made sure that every detail was followed through. She went above and beyond her duty to make our day extra special. I highly recommend A Lavish Affair.
Nataly and her A Lavish Affair team are incredible! Words cannot convey how thankful I am to have worked with ALA for our wedding. Event and floral design were executed flawlessly, with a meticulous eye for detail. The final product far exceed my expectations and vision (everyone at the event was blown away by how beautifully the event was styled), The best addition to our wedding was the white floral wall and photo booth. The lighting, photographer guest engagement, prop selection, fun-factor, and incorporation into our guest signing book - total perfection! Thank you ALA for your professionalism, creativity, and most importantly, your integrity. You went above and beyond for my wedding, and I am so grateful to have had this experience to work with you for such a special occasion. I highly recommend ALA. Your search for event planning and floral design stops here!
Emily Nhan
September 2019
We had ALA manage all our florals and some other decor pieces for our wedding in July and working with Nataly was amazing. Not only is she friendly and easy to work with, she actually cares and remembers every aspect of your wedding when you chat. We originally looped in with her December 2018 and from the moment we signed with her, she was hands on, remembered every aspect of our day, had great and affordable recommendations and was super transparent about costs and timing. She was on our team from the very beginning, we never felt like she was trying to scam us out of more money (which we felt with a lot of other vendors), and genuinely had our best interest at heart.Bonus, she showed up on our wedding day with a bubble tea drink for me. If that doesn't paint a picture for you on how much she cares, I don't know what will.
Nataly was amazing. From the first time I inquired, Nataly was so prompt, helpful and informative. She was professional throughout the whole process and that made me ease my mind and didn't worry at any point. Our sweetheart table was better than what I had envisioned. The centerpieces were set up just as she promised. Everything was perfect. After the reception is the only time I worried as I wanted to make sure they got everything back in good condition.
A Lavish Affair has been mentioned inside these other vendor profiles:
Blog Posts featuring A Lavish Affair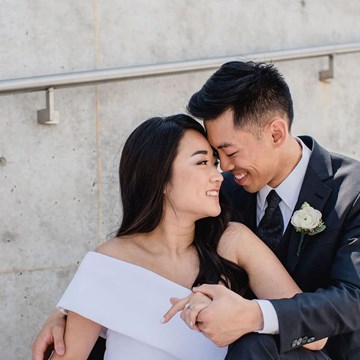 Read more