COVID-19 has placed a hard pause on our industry's core services. With events and gatherings postponed, the industry has effectively been placed between a rock a hard place: vendors are working diligently to accommodate alternate dates for clients all while navigating the financial realities of a reduced revenue stream and ever-mounting expenses. While this certainly isn't something any of us could have planned for, we can all agree that in situations like these, it's best to roll with the punches and make the most of the evolving landscape.
Although it can be difficult to see the positives in the current situation, this forced downtime affords us the opportunity to reflect on the direction we wish to take our businesses. Pre-COVID, the never ending day-to-day demands of running a business meant that many of us simply didn't have the time or the capacity to delve into those nagging back-burner projects that plague many of us: that new website you've been putting off, drawing up that new employee handbook, refining your service agreements, and so forth. Whatever the task, this downtime could prove to be exactly what you need to recharge and take steps toward improving your business for the long term.
For some added perspective, we reached out to several industry leaders to share how they are coping with and navigating the uncertainty that has been brought on by the COVID-19 pandemic.
---
"Navigating COVID-19 is tough for anyone, but it can be especially challenging for small business owners. I've been using this time to focus on projects that have previously been on the back burner, developing new business development ideas, and ensuring current clients feel taken care of. Our downtime now is a great opportunity to invest in your business, so that you are ready to go once we are back to normal. On the personal front, I'm working out daily and finding new ways to connect with friends, like through shared virtual cooking lessons, to ensure my soul is being refreshed as well."
– Rebecca Chan, Rebecca Chan Weddings & Events
---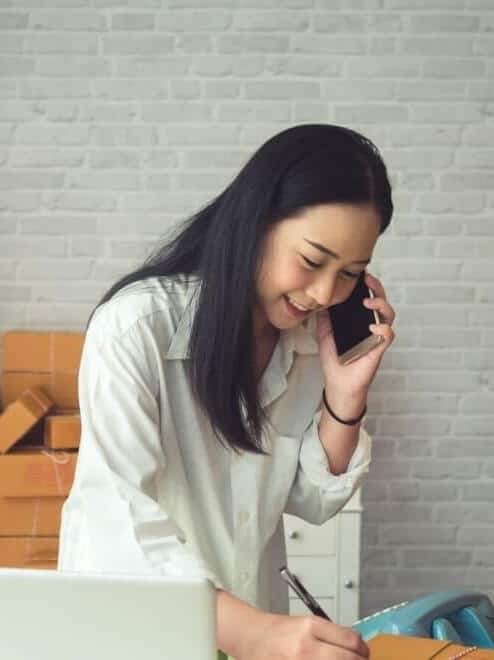 "When the pandemic was officially declared and all Torontonians were requested to stay home, we had to act very quickly and make very difficult decisions about our business, our staff, and how we were going to operate (if at all). After letting go of over 70 employees in a matter of a week we took some time as operators to process what was happening within our local community.
We right away saw that access to necessities such as food were going to become more of a challenge as stricter protocol was put in place with how you could enter into grocery stores, pharmacies, and fruit markets. Not only that, we understand that due to the crisis most people would be at home cooking their daily meals and we knew that many would welcome (at least a once a week) a break from home cooking. We came up with a plan within a week that we would launch TOBEN AT HOME, family style meal solutions consisting of salads, proteins, and sides along with Vac Pack Meats delivered contact free to homes within the GTA and surrounding areas. All the menu items are very affordable and the portions are equally as generous. During times like these we wanted to make sure everyone could access nutritious, fresh cuisine but at an affordable price point since we are all watching our spend now with so many out of work.
Everyone knows this pandemic won't last forever but in the meantime we wanted to be proactive about what we could do as a company, how we could assist our community and assist other charitable organizations who are truly experiencing some of the greatest difficulty during this time with access to food which is why we partnered with NAN (the Nanny Angel Network) where we donate meals to the families of many cancer patients throughout the week.
I think it is important as a business owner to understand what you can and cannot do during this time. Whether you can safely generate income for some of your employees to work, pay the rent, or just help those who are in desperate need we can all choose to do something. Food is essential and I believe there is an opportunity for all of us to work with it in an effort to keep our business going and give back to our community."
– Elana Kochman, Toben Food by Design
---
"Staying on track to offer the same level of service that we did pre-COVID is of the utmost importance right now. I hear "we are all in this together" being used a lot and that is true. We may be exhausting the phrase, but it is true. We want our clients to understand that they are not alone in their own navigation of how to operate during this shutdown. Meetings and events ARE essential. We are here to help them understand how to continue delivering their message on a global scale, virtually.
Keeping in touch with our clients as much as we can, without being pushy or "salesy" is paramount and assuring them that there are solutions. We concentrate on educating clients, providing appropriate information, and demonstrating how to deliver effective and engaging virtual meetings. Most importantly we are here to listen and share suggestions and insight into what events may look like in the future. Happily providing quotes for 2021 as well. Getting a jump on a future event helps with preparation, budgeting and project management. Which can be rare in our business.
Something I mention often is that virtual meeting solutions are not new. They were always an option or an additional service to complement an in-person event. However, now it's our only option. Will it ever be as effective and engaging as being at a live event? No, but we will provide you with the next best thing. That is our mission through this unprecedented current reality. Until we meet again."
– Mark Awad, bb Blanc Audiovisual
---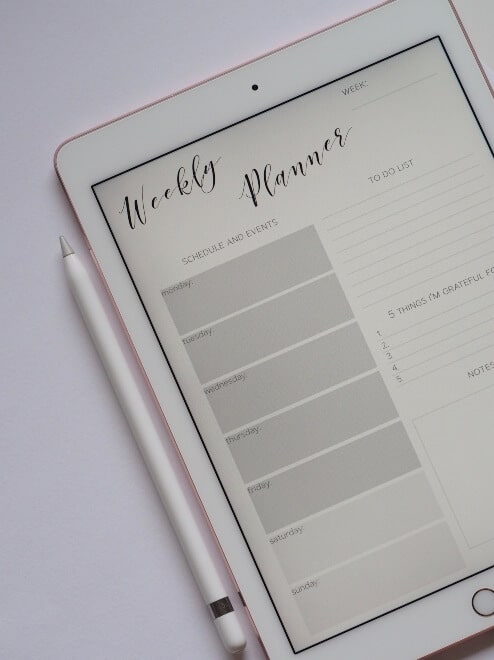 "With postponements pushing into 2021 and the uncertainty of what lies ahead for the year we've had to consider key ways in which we can pivot our services in order to support our couples, clients and ultimately our business RIGHT NOW.  We've developed 5 KEY virtual services that give couples and clients the opportunity to learn how to enhance their wedding, wedding business, elopement or living space all from the comfort, and safety of your home. Whether it's meeting with a planner 1-1 for a customized session on topics related to your wedding or event, eloping virtually where and when they want, group learning workshops covering an array of industry topics or having our designers virtually design space in your home, we've got you covered!
In terms of employees, right now everyone is working from home and the team has certainly stepped up to the plate. We meet weekly on Zoom and I, Lynzie, do one on one meetings with staff members as well. Everyone is pulling their weight and then some, as early on we did have to let go of one of our team members which was extremely hard. So far, we've been able to keep on the rest of the team with the wage subsidy and I'm committed to that as people are what move a business forward, especially through a crisis. I certainly cannot do this alone – personally this is extremely challenging as I am working from home a max of 4 hours per day if I'm lucky with two kids. My husband is also working from home so we are splitting the work days and parenting, homeschooling, working full time in truncated hours. It's insane, but not unlike the story of many families right now. There is no way I'd be able to handle what is going on without my team. 
From a financial perspective, this is a serious blow to the entire industry. We are definitely going to lose a minimum of two quarters of sales and so much potential business simply because people will be trepidatious about gathering. We are monitoring our in flows (if any) and out flows on a weekly basis and have cut our operating expenses everywhere we possibly can. We're eligible for the 75% wage subsidy so we'll be collecting that when we can and we've applied for CEBA, though I am tentative about using that as more debt is not ideal in a time of such loss. 
We are adamant that adding virtual aspects to future events for guests who cannot safely attend (the elderly, immunocompromised etc.) will become a necessity so we are preparing these options now. We're also very committed to the growth of The Pop-Up Chapel Co. and are so grateful to be leading the charge on micro weddings and chapels in Canada. I really do believe that with smaller groups being allowed when things begin to open up that this idea will be well received and prove to be a parachute for our business through all this. 
Ultimately, I am optimistic and always have been. Sure, every postponement, loss of sale and the uncertainty kicks me in the gut daily. However, I've always been the kind of person who just believes deep down that I can find opportunity in the issue, beauty in the breakdown. I know that my company will survive this and we will be stronger and better equipped for business when we emerge."
– Lynzie Kent & Jess Forstner, Mad Bash Group
---
"In following the example of the 2019 NBA Champions, Toronto Raptors, we see the wisdom in maintaining an attitude of not getting too low in the bad times or too high in the good times. Especially in our wedding industry where there is sometimes over a year delay between our actions and results, it is important to keep a broad perspective. We have done our best to remain big picture by investing our time in 3 important ways:
Strengthening our website, message and resources for new and existing clients.

More videos, better blogs and helpful tips & advice.

Giving our time to charities we care about, teaming up with friends for great causes. This month we performed online benefit concerts raising money for the front-line worker's resources at St Joseph's Hospital and Portage Ontario's youth drug and alcohol rehabilitation program (as there is a corresponding current crisis in mental health!)
Discovering new ways to serve people through this tumultuous time. We are currently working with Rebecca Chan's White Glove Delivery Service where we deliver recorded ceremony music to intimate private weddings and elopements."
– Brent Miller, Brent Miller LIVE
---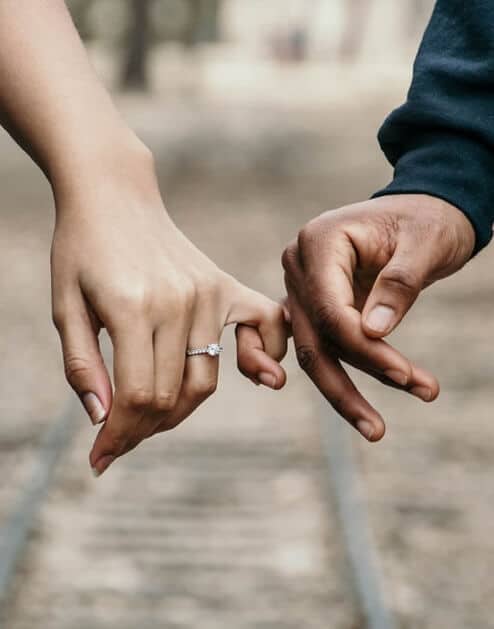 "As wedding industry professionals, our raison d'être, is couples celebrating their marriage and our roles in curating their vision for the day they dreamed. Since the COVID-19 pandemic stopped all of us in our tracks, it's been a balancing act of empathy for clients whose dream day is going to be different (like not happening this year) and our own survival anxiety as professionals and business owners with no income.
Early on in the pandemic, I emailed clients, acknowledging the obvious stress of potential cancellation and rescheduling of their wedding day and my willingness to work with them in rescheduling. I also made a decision not to charge a rebooking fee. While the pandemic is beyond our control, these simple decisions provided me with some measure of mastery and empathy amid the chaos.
Secondly, I found myself reaching out to colleagues in the industry, sharing how we were personally managing (the good, the bad and the ugly) and making business decisions. This was, and is, so helpful and rallied my spirits on the dark days. And there have been opportunities to look at new ways of collaborating and doing things differently.
Reviewing my overhead and deciding to cut some expenses that I should have done long ago was also a useful exercise in achieving a survival plan.
Finally, despite the pandemic challenges, I've embraced it as an unplanned respite from the usual grind. While I would not have chosen it, there have been silver linings to enjoy, time to nurture relationships and new skills acquired like interviewing couples on Zoom. And for these things, I choose to be grateful."
– Martin Frith, Ceremonies With Choice
---
"We've focused on two main aspects during this downtime:
Reviewing and Improving on What We Already Do: When faced with all the event postponements seen across the event industry, we've been given the chance to review and improve parts of our business that sometimes get put on the back burner during the hectic times. We've given our booking contracts an in-depth review, looked at our operational expenses to see where all the dollars are spent and tackled new social media and video creation projects among other things – all with the end goal of further helping our current and future clients!
So our tip? Take advantage of the extra time you've been given. Try to stay busy and focused during the lockdown by looking at your operations and how to improve them. Could end up saving you money and future headaches!
Expanding What We Offer: We've spent lots of time and energy looking at where the event industry will be heading and how we can best be suited to meet those needs. One such outcome is our Impact Wedcast – www.impactwedcast.ca. Growing our business with new services and technology has been something we've always strived for but with the COVID-19 lockdown, we've had more time to perfect those services. And with this pandemic situation, our clients are looking for more virtual, streaming and online options for their events and we are ready to meet those needs! So our tip? Look at how the lockdown and future restrictions will have on your specific industry. How can you pivot your business to meet those needs?"
– Jeff French, Impact DJ
---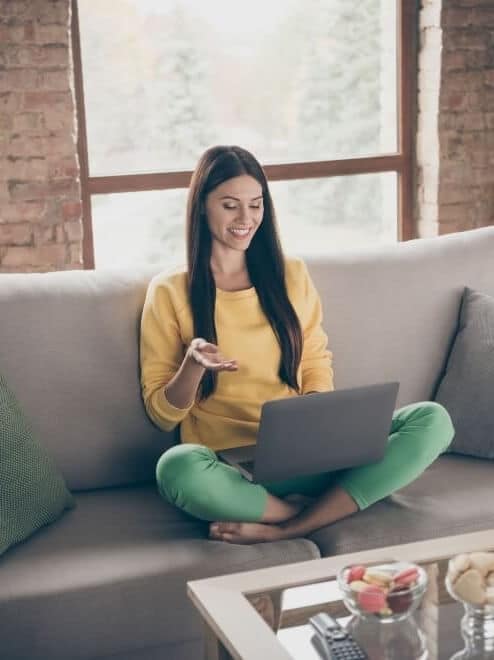 "At 5ive15ifteen we absolutely love meeting our clients at our cozy studio in Downtown Toronto to get to know them better and introduce our potential couples to our team over a cup of coffee or tea. This opportunity gives us a chance to show more of our work, our process, customize a package and collaborate on a vision for their big day! Social distancing orders that have been in effect have caused us to move over this experience to video and phone calls while offering any clients that book to come into the studio once we are able to gather again. Aligning ourselves with couples that share a similar style and vibe to us, is so important to us, as this ensures that the collaboration process runs smoothly. We are firm believers that great chemistry between a studio + couple can assist with creating an amazing final product!
We are doing our absolute best to keep our team motivated and inspired during this time, we are constantly sharing ideas and inspiration amongst our creative team. We are collaborating on new ideas and refreshing our content on our website, Instagram, our blog, and Pinterest. We always have a lengthy to-do list to tackle so it's been refreshing to work on projects that we normally don't have a lot of time for. We are staying connected to our fellow industry friends to stay positive and boost morale. It's important at 515, for us to constantly be improving our client experience and offerings. We are taking a look at our entire experience with a couple from the beginning to end and seeing in what ways can we be making this more fun and personal!
We are encouraging our past clients to reflect on happier times by re-visiting their wedding photos with their friends and family! A lot of our couples are choosing to work on designed pieces for their home, such as albums, prints etc — this is a great time to tackle this with our in-house designer, as a lot of our couples have a lot of time on their hands and this gives them something to be excited about! This summer, 515 will be working behind the scenes on lots of creative workshops for our photographers and designers. We have some fun projects in the works to keep us busy — we have a couple of concepts in mind for an editorial photoshoot that we are super excited about! We will also be taking some time to work on a rebrand, fresh website, logo.. the works!"
– Jaycee Newman, 515 Photo Co.
You May Also Be Interested In
"This is definitely an unprecedented time in our industry, making it challenging to advise clients properly. That being said, it is important to keep brides & grooms calm throughout this process. We are constantly reassuring our clients and they know that no matter what, we are always on their side and will support them wholeheartedly in any decision they make. Knowing that they are supported makes clients feel more at ease during this stressful time.
Personally, we are trying to stick to a routine to help make life seem as normal as possible. It can be very difficult at times, but maintaining some kind of normalcy is integral both mentally and physically."
– Tamara Niyazov & Michelle Garber, Fab Fête Event Planning Boutique