The Hockey Hall of Fame rolled out their trophy-adorned red carpet to welcome some of TO's top event industry professionals for an evening of high speed entertainment, ice cold beverages, and star-studded catering.
No doubt you are already familiar with this landmark establishment – a proud part of our Canadian Heritage – located at the northwest corner of Yonge and Front. This evening however, was geared specifically toward showing off its fully-equipped, feature-rich event space – perfect for hosting corporate meetings, special events, dinners, or award ceremonies. A big thanks to the good folks at Event Imaging for capturing the entirety of the evening's festivities.
Vendors Featured in this Article
The vintage signed hockey jerseys were juxtaposed with lovely florals supplied by Cool, Green & Shady, spilling into the gorgeous theater areas and ice-rink-inspired dance floor.
With plenty of rooms to choose from, versatility is the name of the game at HHOF! The venue's smaller meeting rooms and theaters can accommodate groups from 10-125; while larger groups can make use of the entire facility including both the Concourse level and Esso Great Hall for functions of up to 1000 people!
Upon arrival, we were greeted by a full camera crew assembled for photo-ops with the Stanley Cup, all delivered right on-the-spot, serving as lovely keepsakes for guests to take home. While other venues might have trouble following up this grand introduction, the HHOF proved to have some serious depth in their roster with plenty of high-scoring surprises waiting downstairs on the concourse level.
We were treated to a Hat-Trick of incredible Toronto caterers, featuring three of the cities' best! Daniel et Daniel Catering & Events hosted a delightful Italian-inspired tapas bar, Eatertainment Special Events & Catering featured a choice of delicious Tuna Poke and Pulled-Pork Taco, while Marigolds & Onions went all-in with their Tator-Tot Cheesy Taco Bar.
Later in the evening, guests were treated to a thrilling show at center ice from talented duo Glisse on Ice Shows. They put on an exciting and sensual show, further highlighting the venue's versatility.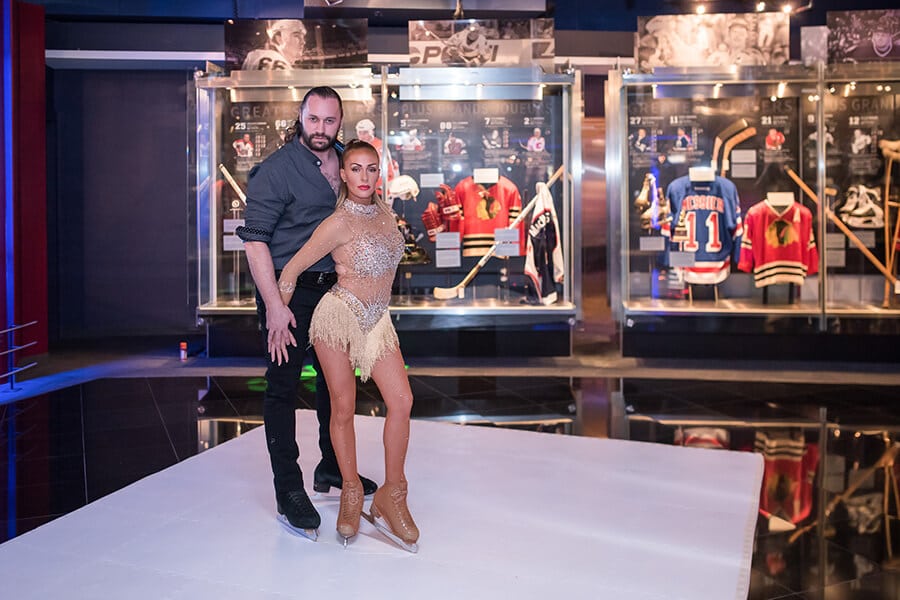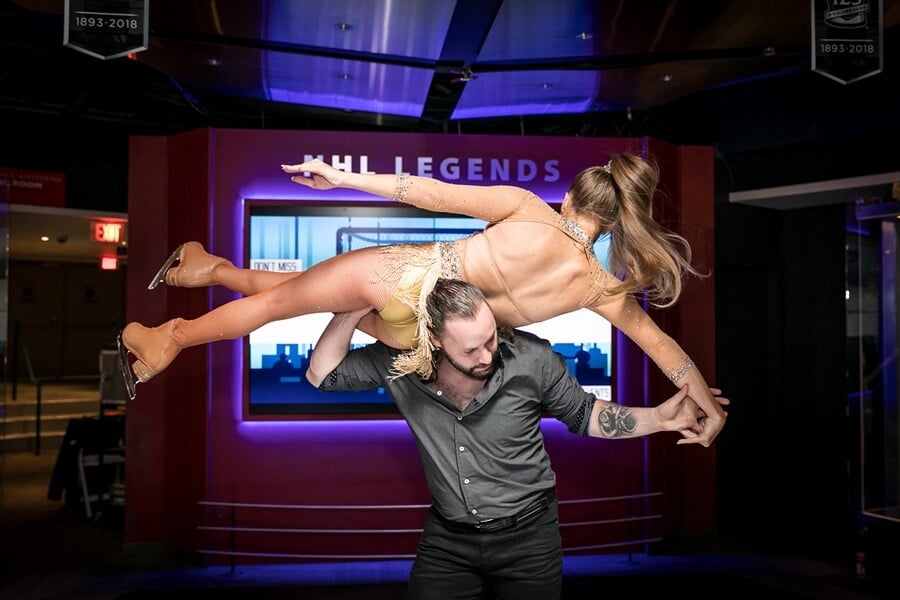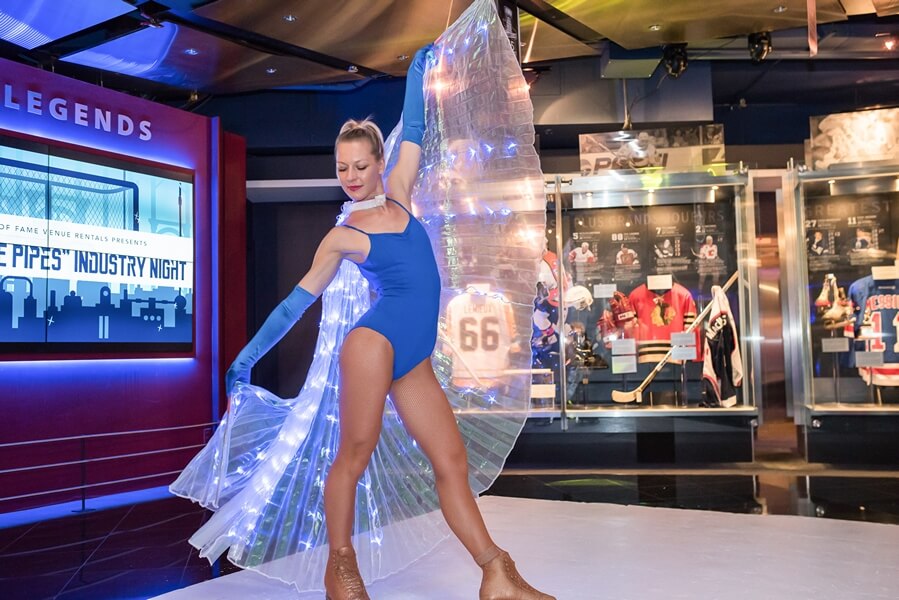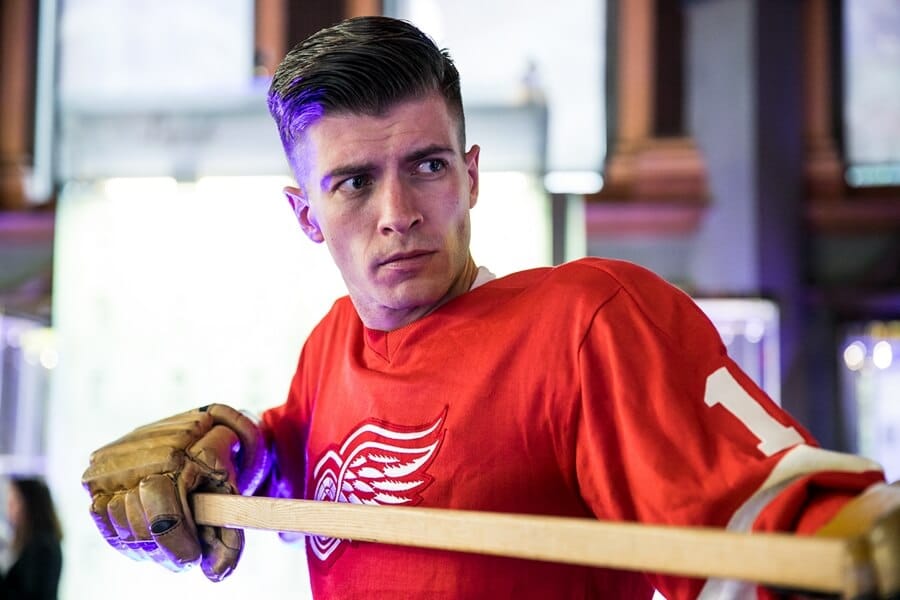 Adrian Zeyl and Iain Stewart dawned their "I can't believe they're not statues" attire for added affect!
The Hockey Hall Of Fame had no need to pull their goalie, they were clearly in the lead all night long. For anyone looking for a unique venue for their next special event, this proud piece of Canadian heritage is easily the power play you are looking for!