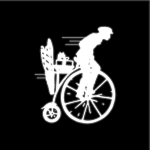 "Exceeding expectations, one plate at a time."
Daniel et Daniel Catering & Events is distinguished by a commitment to the highest standards of excellence. Every detail is meticulously arranged, culminating in a unique event experience, and a menu that is exclusively yours. Our team of seasoned event planners is dedicated to assisting you from the moment we meet, until the amazing memories of your event have been forever set in the minds of your guests.
I have used Daniel et Daniel for our last 3 graduation dinners and research days at St. James Cathedral Centre. I have one word to describe my experience "Superb". They go above and beyond to make sure your day is smooth as it can be. The event staff are friendly, courteous and hard working. The event planners that I have worked with Pierre x2 and Diane are a credit to the company. The food selection is great and they will make sure that everything falls within your budget constraints. They are hands down the best catering company I have worked with and would highly recommend them.
Daniel et Daniel Catering & Events has been mentioned inside these other vendor profiles:
The Capitol Event Theatre
Bernard Thibault Floral Artistry
Sarah Bunnett-Gibson Wedding Officiant
Museum of Illusions Toronto
Company Overview
Company Overview
Preferred Caterers At
The Elgin and Winter Garden Theatre Centre
St. James Cathedral Centre Event Venue
Map
248 Carlton St., Toronto, ON M5A 2L1