What's your biggest wedding fear? If you answered "rain", you're in good company. Many brides, especially those who are having their wedding outdoors, fret that drizzles could ruin their perfect day. But fear not! Maria and Ryan's magical wedding shows how rain can actually set the stage for a wonderful day that leaves a lasting impression for the couple and guests alike! Planned from afar (the bride was in NYC, the groom in Philadelphia) with the help of our friends at Ashley Pigott Events, this couple's big day turned out to be something truly unique and beautiful — even if a storm wasn't in those original plans. Gorgeously shot by 5ive15ifteen photo company, you won't forget this celebration either!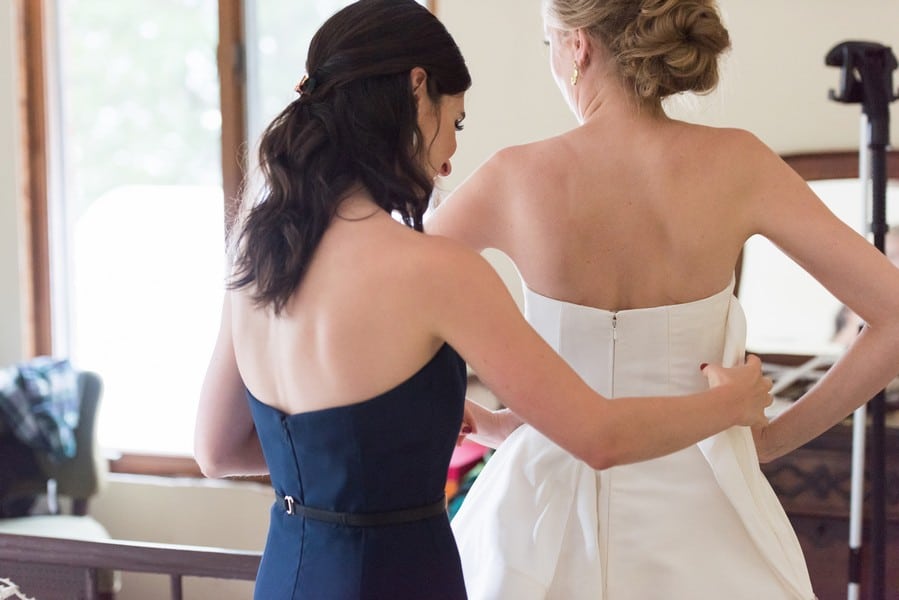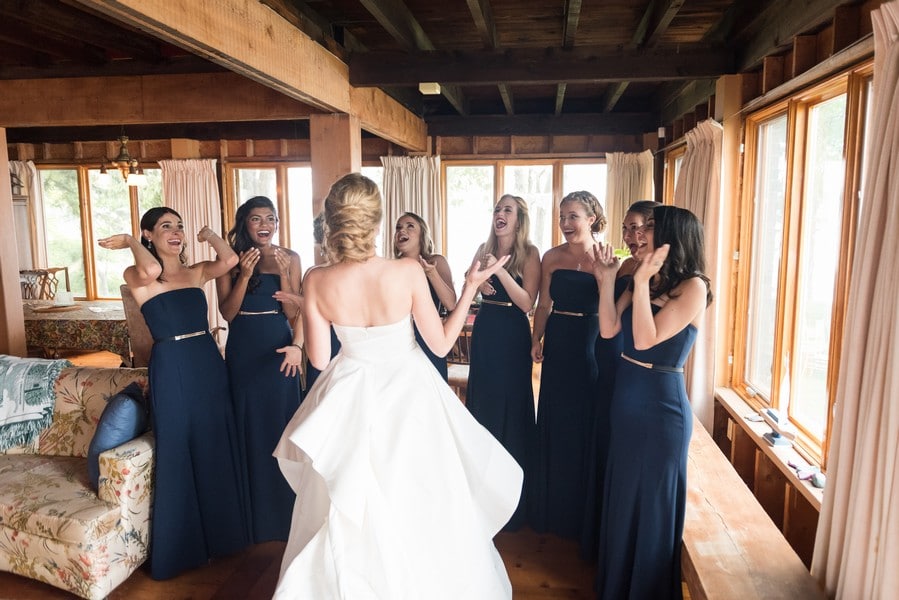 Be sure to add a bridal reveal to your shot list!
Vendors Featured in this Article
The intimate ceremony took place underneath a stunning white tent, draped with hanging lights and bright blooms from the talented crew at Stemz. Starting off as a light drizzle, the rain started coming down right before the couple's ceremony. With everyone cozily under the tent, the pitter patter of the rain lent a wonderfully romantic air to the ceremony.
The couple's romantic reception was inspired by Maria's grandmother's garden. Infused with bright corals, vibrant oranges and accents of gold throughout, the affair was reminiscent of a charming garden party. With rentals from Event Rental Group, the unforgettable night was catered by Daniel et Daniel Catering & Events, while Truffle Cake & Pastry provided the stunning wedding cake. The gang at St. Royal Entertainment kept guests entertained and the dance floor moving for hours!