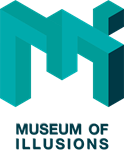 Museum of Illusions Toronto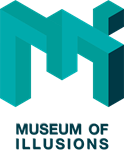 Are you looking for an absolute unique venue to host your organizations brand launch, celebrate a themed event or party, record that hit video and photo shoot or plan the perfect birthday party, team-builder, wedding or special occasion? Then seek no further.
If you're an event or location manager, The Museum of Illusions Toronto is the venue for you and your one-stop-shop for fusing fantasy with reality. With over 5,200 square feet[MKR1] of retail space spread out over a series of rooms housing unique installations, exhibits, holograms and illusions, The Museum is the latest attraction to open its doors in Toronto to much fanfare. Voted one of "The Top 10 Places to See in Canada in 2019," by The Globe and Mail, The Museum has caught the attention of Hollywood North location scouts, event organizers at Canada's top performing companies and brands, and is in high demand with clients ranging from non-profits, publicly traded companies, and private citizens planning that perfect birthday party or milestone event.
With over 80+ illusions, exhibits and installations serving as a mind-bending background, we'll ensure that your event is best-in-class and will work with you to customize and tailor our brand to your theme. Our Museum staff is happy to answer any questions you may have and will assist you in setting up a seamless and incredible experience. To inquire about our space for your next event, simply contact us at: 647 748 2285

Jas Gardner
September 2020
Some pretty cool stuff inside, including alot of "hands on" puzzles.If we weren't in the midst of a pandemic, those puzzles might justify the cost of admission. In the meantime, unless your willing to risk touching something hundreds of people put their hands on everyday, the cost of entry is a little steep.
Grant Thomsen
September 2020
This is a SMALL 'museum' for a large price. There are some interesting things but it can be viewed in 15 - 20 minutes.
Jessi Odaisky
September 2020
Great for a quick experience. Totally interactive and social distancing was fairly well handled for a smaller venue. Great photo opportunities.
Stuart Sackler
August 2020
This place has the illusion of being a tiny little museum! The reality is that it is truly captivating for its size. It's very easy to spend much more time here than you originally expect! Bring a couple of friends to get the full benefit of all the wondrous visual adventures :)
So we thought it was going to be like A Maze N things which we went to when we were in Melbourne which took a good hour to get through, but this is an incredibly small exhibit. Good for about 10 minutes. Worth it if you're close by and haven't been to other places with similar exhibits. Otherwise pass
We provided the audio and lighting for a corporate event at this great venue last September.
From the initial site visit, to planning to execution, Carlo Pagtalunan and his excellent team were wonderful to work with!
They were so accommodating during our set-up by finding some storage space for our cases and making our set-up smooth.
The event also included Garrick the DJ and was fully catered by Peter and Paul's, so Carlo had a lot going on at once, which he conducted calmly and with a smiling face!
Attention meeting planners, this is a very unique venue with outstanding service!!
We look forward to working with this great team again!
Museum of Illusions Toronto has been mentioned inside these other vendor profiles:
Company Overview
Company Overview
Catering Information
On-Site Catering
Off-Premise Catering
Kosher Food
Map
132 Front St. E, Toronto, ON M5A 1E2