Marigolds & Onions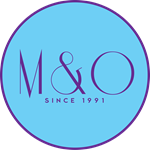 Whether an intimate dinner for 2 or a corporate gala for 5000, we cater with care & attention. Exceptional cuisine inspired by organic & locally grown food demonstrate our concern for the environment. We excel in producing large sporting and charity events.
Gallery
of Marigolds & Onions
Vendors Similar to Marigolds & Onions
Meenu Karunakaran
November 2020
I work at a long-term care and while we were on outbreak, Marigold & Onions catered meals for the staff. The food was well-made, healthy, fresh, and they provided a variety of different meals. In the future, I would definitely reach out to M&O for their catering services.
Heather-Lynn Passmore
November 2020
I work in a nursing home experiencing an illness outbreak & the management has graciously been providing meals for the staff. Every single meal has been healthy, fresh & tasty! Last night's dinner was fennel & orange glazed tilapia with a pesto farfalle (bowtie) pasta with a medley of broccoli & cauliflower florets, carrots & zucchini cuts. It was the best meal we've had yet. It was so good that I cut myself off at halfway so I could enjoy it again for lunch today and I'm googling to figure out how to make it again myself! This company is a DEFINITE recommend & wish I had known they were this awesome when I got married! Thanks again, guys! Edited to add-on: I feel my review was "heard" because it's been almost a week & we just had pink salmon with the same amazing sauce! 10/10 again! xo
We used both marigolds & onions catering and staffing services for my sisters recent wedding and everything was absolutely perfect! The food was flavorful, cooked perfectly and hot. The on-site staff and costumer service representatives were highly professional, prompt and wonderful to deal with. I will be back, thank you!
Samantha Waddell
July 2020
The food is beautiful and delicious. Jordan was out point of contact and he was amazing. He listened to our requests and gave us exactly what we wanted while staying within our budget. He is easy to get a long with and super knowledgable. The staff, both kitchen and servers were excellent. I would highly recommend Marigolds and Onions for your next event.
I just wanted to take this opportunity to say THANKS for the delicious breakfast, lunch and dinner this company is providing the staff at 130 Midlands Gardens Care Community. We really appreciate your help.As Frontline workers, we appreciate your generosity.Thanks.
Marigolds & Onions has been mentioned inside these other vendor profiles:
Eric Benchimol Photography
Blog Posts featuring Marigolds & Onions