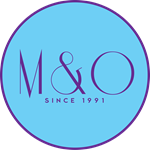 Whether an intimate dinner for 2 or a corporate gala for 5000, we cater with care & attention. Exceptional cuisine inspired by organic & locally grown food demonstrate our concern for the environment. We excel in producing large sporting and charity events.
Photos
of Marigolds & Onions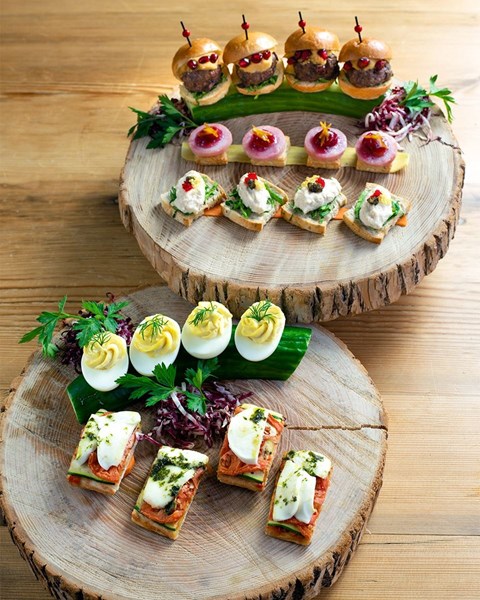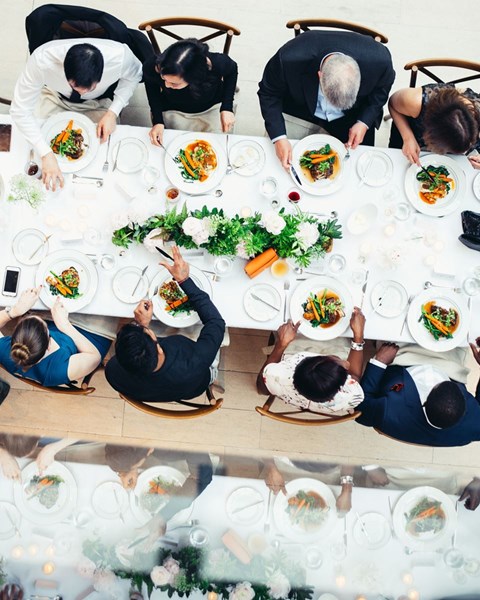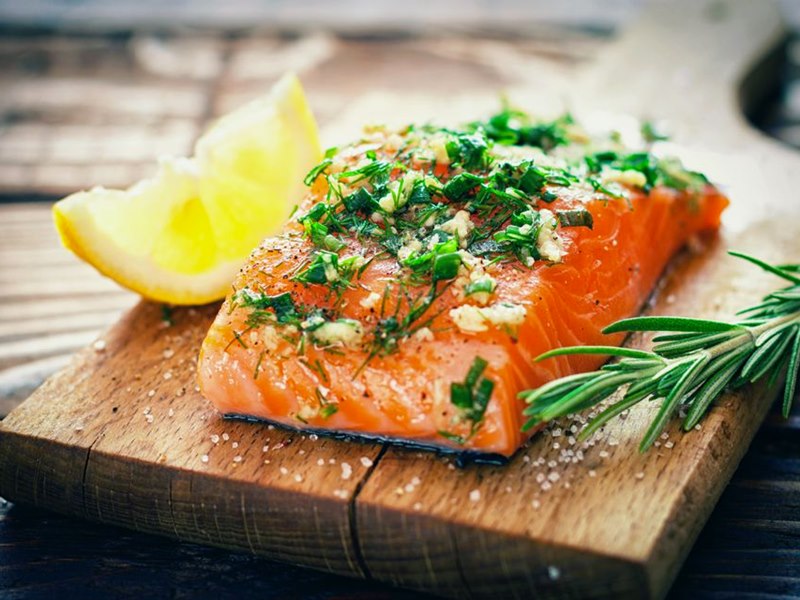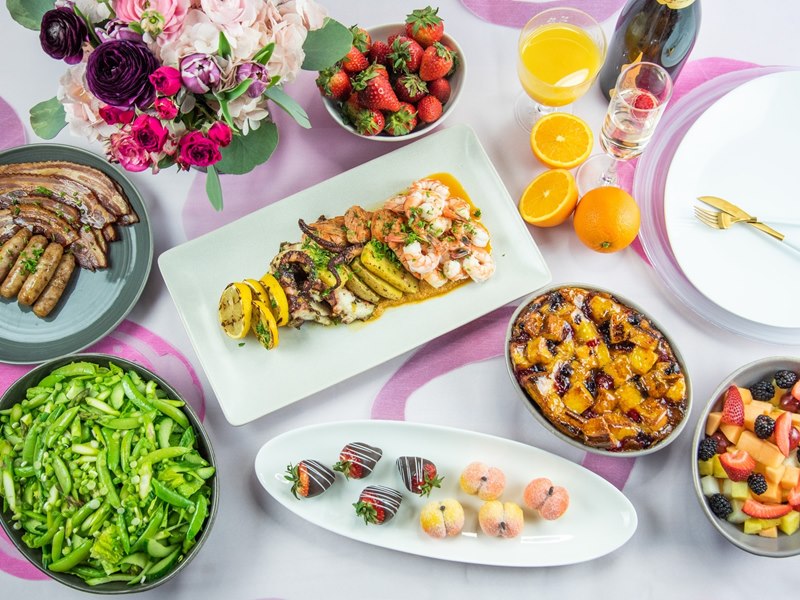 Vendors Similar to Marigolds & Onions
Bohdan Konovalenko
September 2023
A Very Happy Client
October 2019
Our son and daughter-in-law celebrated their wedding in mid-October 2019 with a reception at Steam Whistle. We wanted to express our gratitude to you, Jordan, and your efficient, excellent staff for the exquisite food and wonderful service all evening. The appetizers were delicious and plentiful. The main course offerings were superb AND everything was served steaming hot! The presentation was beautiful and even in that big room, everyone was served very promptly. Dessert was fabulous and we had many, many compliments on the delicious food served throughout the evening. Please pass along our thanks to all those who prepared, presented and served it -- and a huge hats off to you for organizing and orchestrating everything so perfectly. We will heartily recommend Marigolds and Onions to anyone who needs catering for a special event.
Marina Menezes
October 2019
I don't think this review will do justice for how amazing M&O (especially Jordan) really are!!! From the moment I contacted Jordan, he was so responsive, professional, and friendly. My husband and I recently got married at Steam Whistle Brewing, and when I was originally researching caterers, I had contacted a few different ones. Jordan responded within two days, with a full quote and everything that I needed (compared to others who took 2+ weeks!). I booked M&O right there, because of how organized, prompt and professional M&O (and that was just from the first couple of interactions).
Fast forward a few months and let the planning begin... I was one of those brides that had 32 questions on a weekly basis - every time I contacted Jordan, he was always so quick to respond, with what seemed like a smile (I sensed this over email lol). When my husband and I went for our tasting, Al (owner of M&O) came in and introduced himself. My thought, "Wow, this is a catering company that does events like Rogers Cup, yet the owner makes an effort to introduce himself to every client, no matter what the size of the event is." This tells you something about the company - they value every client and make sure that every event is special.
Now, the day of the wedding - Jordan and his team are hands down, the best team ever! From the set up, to the queing of our wedding party, to the food, to EVERYTHING - this team did it all, and better than I could have ever imagined. (I promise I'm a real client and not sponsored in any way). Every single guest came up to my husband and I and said that this is the best wedding they have ever attended, and the food was UNREAL (the Steam Whistle Short Ribs is the best meal I've ever had - hands down).
From the bottom of my heart, Jordan and M&O: THANK YOU SOOOO MUCH! You made the most amazing day so special and I hope to cross paths with Jordan and with M&O team again and again and again <3 Again, THANK YOU. Al: you have built such an amazing company and please know how special your team is.
With love,
Marina and Steven Menezes (Oct 4, 2019 @ Steam Whistle Brewing)

I can not recommend Marigolds and Onion and Jordan in particular enough. The food was absolutely amazing. Many guests from my wedding commented that it was the best wedding food they ever had. Jordan was organized, pleasant and made sure that our day was absolutely perfect and free of stress. He went above and beyond as a coordinator. I would highly recommend this company!!!
Ally Murphy
September 2019
We loved working with Jordan & team. Our wedding was at Steamwhistle so they gave us a few caterers to choose from. I contacted a different caterer initially who I'd eaten the food of before and enjoyed and asked for a quote. I was planning the wedding 2 years in advance so this caterer didn't seem to want to give me a quote so early but I needed it for budgeting purposes (weddings are expensive I needed to save!!) so I eventually managed to get a number with a lot of back and forth and rudeness!! I thought it would be worth getting a second quote just to check this first caterer wasn't over charging so I contacted M&O. Jordan was so lovely and seemed really keen to give us anything we needed and also provided an example schedule of the day which made me feel like they knew what they were doing and would make the day very easy as M&O would organise everything so it was a no brainer to go with them. Jordan was very responsive throughout the whole process and when we tasted the food we asked for a couple of changes and these were incorporated into our menu. We had a fair few allergies/special food requests and these were all met perfectly! The day itself went extremely well with Jordan working with the MC to ensure everything happened at the right time and everyone loved the food. The catering staff were also very polite and lovely to have around on our special day. I would recommend M&O to anyone planning a wedding at Steamwhistle or elsewhere!
Marigolds & Onions has been mentioned inside these other vendor profiles:
Eric Benchimol Photography
Sarah Bunnett-Gibson Wedding Officiant
Marigolds & Onions Endorses the following vendors
What a fantastic addition to the Toronto Reference Library. Great space for events small to mid size. Knowledgeable, friendly team of planners. Thank you for including Marigolds and Onions.
Always willing to recommend this space to clients as I know the result will be stella
Blog Posts featuring Marigolds & Onions