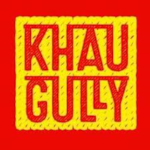 Khau Gully (eating street) is a place where people in search of good food throng. The search for authentic and healthy Indian food in Toronto ends with Khau Gully. If you want wholesome and innovative food come to us. All gourmets converge here, where they can eat in an amiable and relaxed atmosphere. Our food has that little something that makes you relish and recall it for days! Located at a prime and trendy location between Eglinton & Davisville on Yonge Street. Khau Gully awaits you!
excellent customer service. Person who looked like an owner of the restaurant was also really nice to us. Plus, I enjoyed their butter chicken a lot. We visited before the lockdown and we are planning to visit them again as soon as the lock down ends. :)
Sparkle Tony
October 2020
The best Indian food I have ever had. We've eaten here several times and each time we are blown away by the flavours and quality of their dishes. Prices are quite reasonable for what you get and the service is very good.
Holden Webb
September 2020
This place is certainly one of the best place to eat in the area. Anytime I go there I am greatly glad. They always keep their very high level service and the highest level of dishes they offer. You no doubt will love this place. Very recommended.
Sarvesh Joshi
September 2020
Great place for treating your taste buds. Great food quality, ambience, friendly staff. There's both indoors and outdoor seating available. Service and food quality were excellent. We'll definitely visit again.
Farzana Anisha
August 2020
I've been in Canada since 2008 . But I hardly found any Indian restaurants to get the authentic taste of Indian food although I'm not an Indian but visited India several times. So I know the food taste . But Khau Gully is an exceptional Indian restaurant where the serve the best dum biryani. Their customer service is really exceptional . We went during their closing time but they behaved nicely and served us Gulab Jamun for free . Lastly their Gulab Jamun Cheese Cake is a must try . In shaa Allah would love to go again.
Khau Gully has been mentioned inside these other vendor profiles:
Company Overview
Company Overview
Map
1991 Yonge Street, Toronto, ON M4S 1Z8