Gallery
This content requires HTML5/CSS3, WebGL, or Adobe Flash Player Version 9 or higher.
Reviews
Alvin McAlendin
December 2019
They charge in full for the entire stay and refund you if you don't stay as long as you think. They wouldn't split the payment. After an hour getting an increase from the bank we were able to check in. Add $250 security and $35 a day to park. Construction right outside the window starts at around 6am. If you are coming for Sick Kids don't bother as you won't get any sleep if you stay with your child at night at the hospital.Restaurant is nice. Usual Toronto sirens all night. Ear plugs provided in the bed side table.
Frank B. Ruby
December 2019
Great noise isolation. Stayed a week and I didnt hear a peep. Bed was super comfy. Service from staff was top notch. Central location, close to everything. Will definitely stay again.
Disturbing. I stay in hotels rather often on business... perhaps 4-5 nights per month and although I rarely run into an issue I can't think of a time when the hotel didn't make it right. (however I can't remember a time because I simply don't complain... until now) Two concerns. First the room was mediocre at best as far as presentation however the linen was dirty... the bed spread was dirty... and the bathroom linen just was gross. Not impressed. But the icing on the cake was when I had an issue with the parking and I was charge when I should be the hotel refuse to reimburse me. I asked "so how do you make it right? Because obviously this isn't right." The assistant manager response was that he could do nothing because parking was under a different revenue stream. ??? WTH? Different revenue stream? He said "Yes however because I was a Hilton Awards member he could offer me some points." I replied no thank you and left. I was obviously dealing with a company that only cares about the revenue. The hotel is dirty and unethical. There are many other hotels in the area... do what's right.
Nice hotel with very accommodating staff. The room was a little dated with stain on a bench but overall a nice hotel in a decent location. The bar is spacious and very nice bartender. Overall, I would recommend this hotel. There is construction next door but didn't hear their work.
Lindsay Gilliss
October 2019
The customer service deserves much more praise. I was greeted promply and after a polite explaining that my entry was lost in the system they not only apologized but upgraded me as well. The room was spotless and very well kept. I had fun with the French guests who like to make remarks on my attire to respond in French as well. Pool could be a little warmer but I was picky. Overall, recommend for downtown.
DoubleTree by Hilton Toronto Downtown has been mentioned inside these other vendor profiles:
Company Overview
Company Overview
Deals & Packages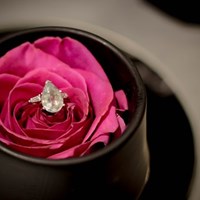 Intimate receptions
Price $48 /person
---
---
What services are included with this Package:
Reception only package ideal for small weddings
---
Here's the Fine Print:
Taxes and gratuities are additional
Minimum 30 people required
This package is exclusive to EventSource.ca visitors. To redeem, you must mention you found this package on EventSource.ca.
Map
108 Chestnut St, Toronto, ON M5G 1R3