Shangri-La Hotel, Toronto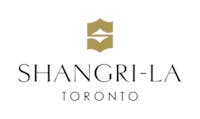 SHANGRI-LA The Shangri-La story began in 1971 with our first deluxe hotel in Singapore. Inspired by the legendary land featured in James Hilton's 1933 novel, Lost Horizon, the name Shangri-La encapsulates the serenity and service for which our hotels and resorts are renowned worldwide. We are also regarded as one of the world's finest hotel ownership and management companies. Owning and/or managing over 95 hotels and resorts throughout Asia Pacific, North America, the Middle East and Europe, the Shangri-La group has a room inventory of over 40,000. We offer globally inspired menus created by Chef Malcolm Webster. Our special events and wedding receptions & dinners average $200-250 per person plus taxes and service charge.
*With regards to outside catering, we only allow PR Creative Caterers for Kosher Weddings and Chinese 12 course dinners through Lei Wah Heen. We would love to discuss brunches, high tea's, rehearsal dinners, engagement parties, birthday parties & anniversaries as well as how we can enhance your wedding or special event weekend here at the hotel.
QUEEN'S PARK BALLROOM (3670 sq ft) Queen's Park is the Hotel's main special event space and accommodates up to 260 guests for dinner, 240 guests with a dance floor. Queen's Park is equipped with 3 built-in screens and high definition projectors, maximizing the space usage of the room. The space also features centre-pivot doors along the East side of the room, allowing natural light to fill the room. The Pre-Function space, perfect for your cocktail reception, is located immediately off the guest elevators which offers Terrace views.
TERRACE (3000 sq ft) Overlooking University Avenue, the Outdoor Private Terrace can accommodate up to 200 guests for a reception. The space is accessible from a private corridor and is partially tented and heated to maximize its use throughout the year. We feature a garden, and a B-Wall where we make our own honey.
MUSEUM ROOM (1952 sq ft) Located at the southeast corner of the Hotel, the Museum room is a truly distinctive event space. It possesses a unique gallery nature with dramatic floor-to-ceiling windows that soar over 25 feet high. The room can accommodate dinners of 110 guests, or 90 guests with a dance floor; receptions of up to 200 guests ; or ceremonies of up to 200 guests. Museum also has a private pre-function foyer space for pre-dinner cocktails.
ROSEDALE ROOM (925 sq ft) Connecting to Museum is Rosedale, a perfect space for intimate events of 70 guests for dinner or reception, and 90 guests for ceremonies. This event space also features floor-to-ceiling windows, natural light and overlooks University Avenue.
SCREENING ROOM Featuring state-of-the-art technology, the Screening Room is a versatile space that can be used for upscale bachelor parties to private screenings and sporting events. The Screening Room, set stadium-style, can seat up to 45 guests.
Gallery
of Shangri-La Hotel, Toronto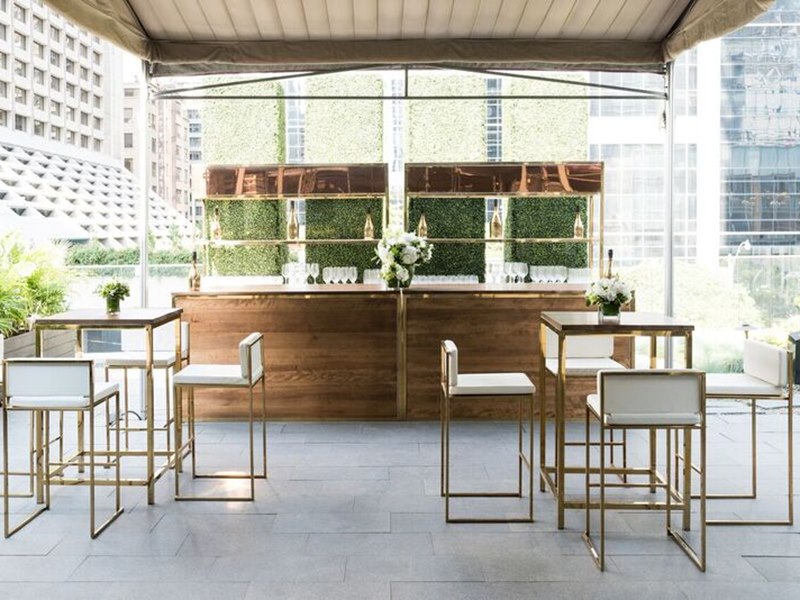 Vendors Similar to Shangri-La Hotel, Toronto
Anthony Guarino
December 2020
Stayed here for two nights with my girlfriend to celebrate her birthday. Although we only live ten minutes away, it was a nice getaway. The hotel is beautiful and the staff super helpful and courteous. Everything was perfect. The bathroom light in our room did flicker a lot and had trouble staying on consistently, but this is minor and didn't take away from our experience.
Tea Markovic
December 2020
The hotel and room - especially the bathroom! - were spectacular. The staff were all beyond courteous and professional, everything we ordered was ready and delivered to the minute. Obviously I wish more amenities had been open but that's not on them - just a good reason to come back post covid and enjoy another stay!
Parmveer Khangura
December 2020
The toilet was lacking water in its tank, so it consistently made a noise throughout and wouldn't flush properly. The only reason we didn't call maintenance to deal with it is because our stay was short one, and we wanted to enjoy our first ever 5 star experience. Plus, we felt that the tank should've been looked after prior to our stay. And I wasn't too big a fan of a giant pillar being smack dab in our room - unless all the rooms have said pillar. Otherwise, every other component of the room, especially the bed, room temperature and electronic controls, were phenomenal. Thank you for having us!
Michelle Oberski
September 2020
Amazing service and staff!! My partner and I stayed here in a suite and had the most amazing experience. It was my birthday and Shangri-la did not disappoint!! My partner was able to have roses, macaroons, wine, and beer all sent to the room waiting for me when i got there PLUS rose petals on the bed in a heart shape. We have never been to a hotel that has taken so many details so seriously as per my partners request. Any issues we had were solved instantly! Amazing marble bathroom and huge bed!! High end bath products!! THANK YOU!!
Excellent stay considering the difficult times we are in. Proper cleaning and safety precautions all around. Disappointing to not be able to have a normal stay this time.
Shangri-La Hotel, Toronto has been mentioned inside these other vendor profiles:
Blog Posts featuring Shangri-La Hotel, Toronto