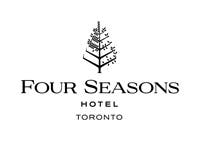 Four Seasons Hotel Toronto
Profile information for "Four Seasons Hotel Toronto" could not be found.
Vendors Similar to Four Seasons Hotel Toronto
One of the few hotels that stands out as a real quality place that feels like home. Fantastic bathroom, nice sofas and an airy feel. A great place to rest and work
Toronto is the home base for Four Seasons worldwide. The first Four Seasons was located in Toronto and the wonderful level of service that Four Seasons is known for is evident in its home base. This is a new hotel, down the road a bit from the original. Not cheap but worth every penny. The highest level of service I've ever seen in a 5 star hotel. Location is perfect in central Yorkville, kudos to the amazing staff. Fantastic for shopping. Will stay here again this summer for a couple nights, some good others available when booking directly on their website. The only issue I have is that you have to leave at some point!
Honestly loved my stay at this hotel. First off, the hotel itself was beautiful, rooms were great. Service was even better. Staff were extremely polite. Location was great as well, walking distance to many different restaurants.The gym was alright, mostly just free weights and a few machines. Pool was also great
Robert Atkinson
March 2019
We had no reservation and the staff here was very gracious to squeeze us in. We did have to wait a little bit longer than normal I'm sure to be seated however as I know that they were fitting us in. Food service is excellent. Food quality also excellent. Overall the dining experience was very enjoyable and I would recommend this place highly if you're looking for a great meal with a great ambiance and great service. to make up for the weight they did comp us some of our appetizers which was very generous. Overall the staff here goes above and beyond to make sure your fully satisfied. Definitely eat here
This is probably the best hotel room we have ever stayed in. Reception were very professional. The rooms are stunning in design and the beds are super comfortable. Cleaning staff is perfect. The amount of detail down to the shampoo and lotion is even above expectations I never even thought I had. If you have a special occasion and need a weekend get away in the city this is the hotel. This is in Yorkville so there are many things to do at night.
Four Seasons Hotel Toronto has been mentioned inside these other vendor profiles:
Mindless Sophistication Events
Michael Coombs Entertainment
Alisa Lyons Makeup & Hair
Bernard Thibault Floral Artistry
Tracy B Richards Wedding Officiants