Bliss Toronto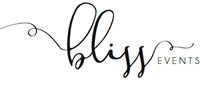 Founded in 2003, Bliss Toronto Inc. is one of the city's most respected and reputable companies with over 17 years of experience and hundreds of weddings, social and corporate events. We are an established firm with a team of associates, vast vendor resources and a downtown studio. Bliss is also proud to be a multiple national award winning firm. Awards include "Best Wedding" and "Best Corporate Event" by the Canadian Special Event Industry. With your specific needs in mind, Bliss services are customized to best suit you. Please contact us to inquiry about our packages. For corporate inquiries please visit www.influencerevents.ca.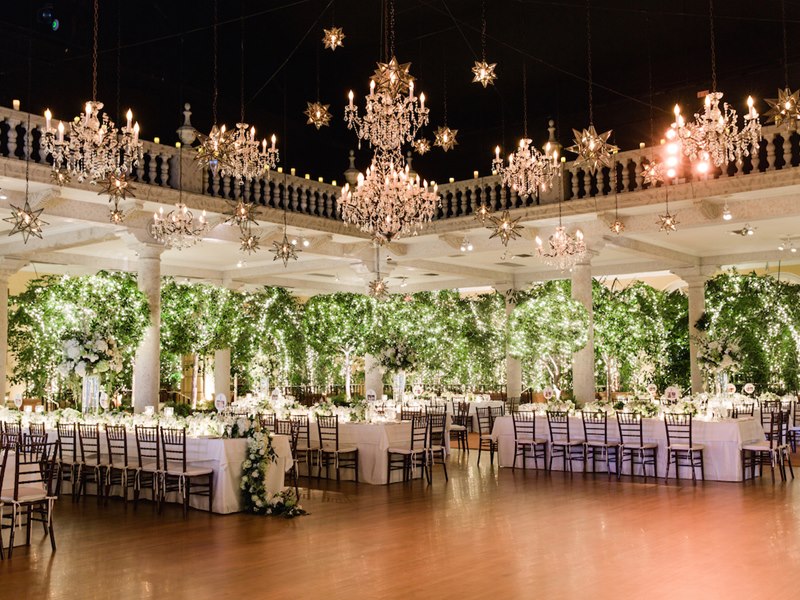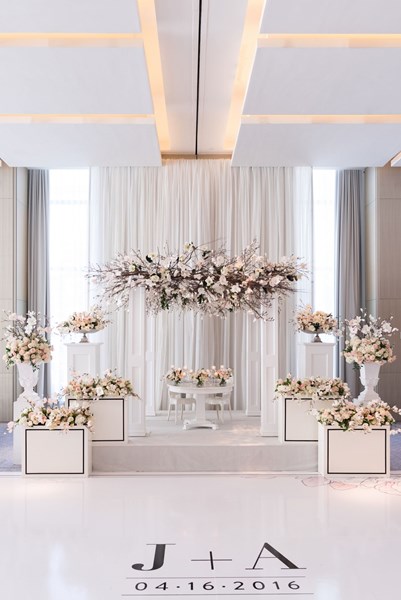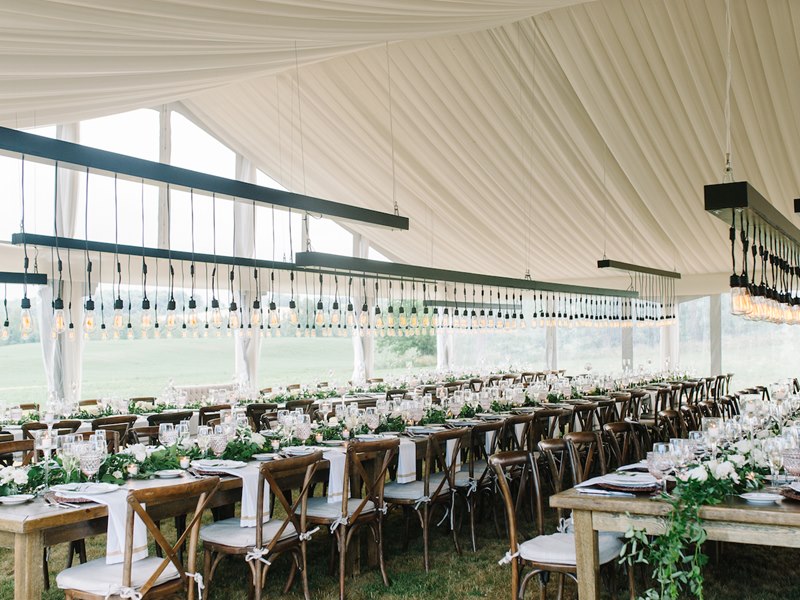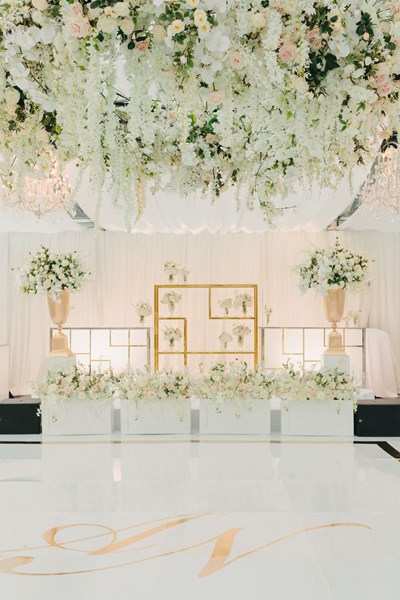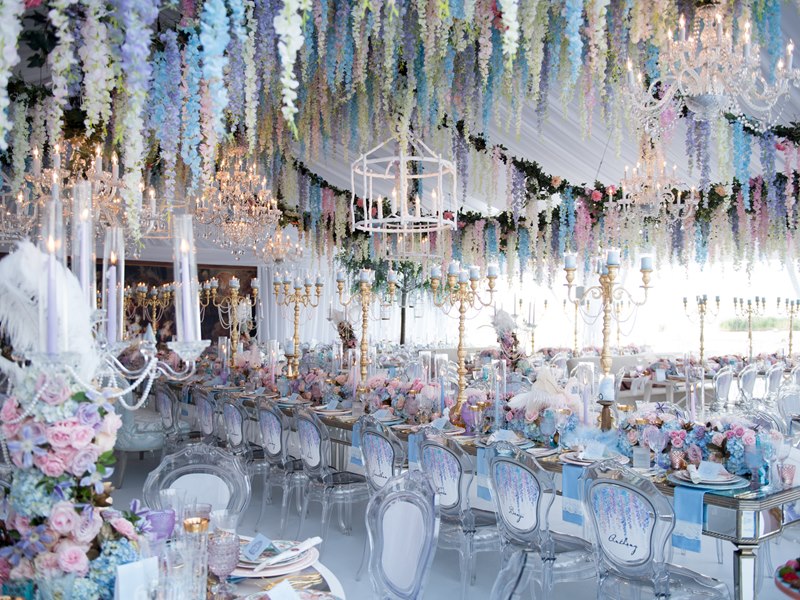 Vendors Similar to Bliss Toronto
We had a fantastic experience with Bliss and pulling together out wedding at the Gardiner museum in Toronto. My husband and I live in Los Angeles and Olivia helped us with every single aspect of planning the wedding since we were remote. Olivia is extremely organized, understanding and ensured that the day ran seamlessly. Her vendor recommendations were all amazing. We could not have pulled off the wedding without her and we are so grateful to her for helping us plan the perfect day! I can't recommend Olivia and Bliss enough. Working with her was the best decision we made!
Dorota Linda
October 2018
I was lucky to find Olivia at Bliss. We planned together for about 1.5 years. Her wonderful assistance was paramount to the seamless execution of our wedding, which took place at the AGO in Walker Court, Galleria Italia, and Ballie Court. Everything was simply perfect! Our guests were raving about everything related to our wedding and our events, which also included a Welcome Reception and a Sunday Brunch. I am certain that we could not have done everything that we planned to do without Olivia's assistance. She is beyond helpful! This woman is fierce, organized, caring, punctual, fashionable, supportive, knowledgeable, handy, timely, smart, and creative. She was an absolute pleasure to work with. We had so much fun planning our wedding, and throughout the process, we had complete peace of mind. Say "yes!" to Olivia and Bliss Events. Apart from marrying your partner, this will be the best decision you've ever made.
My new husband and I agreed- Tara O'Grady and the team at Bliss Events were absolutely integral to planning our wedding this past January. We were thrilled to be able to work with her again after she had very successfully coordinated my sister's wedding in the Fall of 2016. Tara came to the table with invaluable advice, expertise and creativity regarding all aspects of the wedding. She had an amazing way of putting us at ease when it seemed like there were a million and one things that needed to be tended to. We left every meeting knowing that we were in incredibly capable hands, which in turn, made planning the wedding into a fun and enjoyable experience. The day itself was absolutely perfect- we would not have changed one thing! I would recommend Tara and Bliss Events, without hesitation, to any bride! I will miss working with her!
I am so incredibly thankful to have had the opportunity to work with Bliss for my wedding this past June – as soon as we hired Tara, everything fell into place and we actually started to enjoy planning the wedding! Tara is a true professional and kept track of our progress during the entire process, sending relevant checklists and reminders to help us bring our vision to life. Whenever we had questions (which was all the time) Tara was extremely attentive and responded to our every need with great care and detail. On the day, we had absolutely nothing to stress about because Tara had handled it all down to the very last detail - and everyone who had the opportunity to interact with her could not stop raving about how lovely and professional she was. Thanks to her, our Big Day was more amazing than anything we could have envisioned on our own. Our guests are still talking about it being the best wedding they have ever attended! Thank you so much to Tara and Bliss for making our fairy tale day come to life!
We hired Bliss for our wedding and could not have been more grateful for their help in making the day an absolutely magical experience. I know it sounds so cliché, but it really was! I had specific and slightly non-conventional ideas on what I wanted for the celebration, and our wedding planner Lisa was more than accommodating in making it all a reality. We hired for the full service package - however that hardly scrapes the surface when it comes to the actual level of service we received, as it was SO much more. Lisa was available day and night, by phone, text, and in person (thank you!) and alleviated many last minute worries on our part (which, as it turned out, were completely unfounded since they had everything under control!). She became more than just our wedding planner - I gained a friend. From the flowers, to the officiant, to the hall booking, photographers, and more - you name it, they took care of it all. I was initially hesitant to book a wedding planner since I like to plan things myself, but having Lisa and Tara in my corner alleviated SO much stress that I was actually able to enjoy the day (and days leading up) without any worry about how it would turn out. They are so professional and unbelievably organized, and clearly care about making a memorable day for the bride and groom. All the vendors we worked with expressed this as well; we heard nothing but positive comments about how they loved working with Bliss and even just observing the working relationship between Lisa and the DJ, photographer, etc it was evident that everyone was on the same page and that their main goal was to make an exceptional experience for us and our family and guests - and it was! Cannot thank them enough. Best. Day. Ever.
Events with the Bliss team are always smooth, beautiful and elegant. A great team to work with no doubt!
Bliss Toronto has been mentioned inside these other vendor profiles:
Michael Coombs Entertainment
I Do Toronto - Paula da Nova - Ontario Wedding Officiant
Andreas Photo - Weddings & Portraits
Bliss Toronto Endorses the following vendors
The offerings of Linen Closet are stylish & luxe. Their focus on current fashion and interior design are evident in the fabrics that they select and we are excited to pass along these chic options to our most discerning social and corporate clients. Their service and delivery are also of the highest standard and provide peace of mind in preparation of our events.
Blog Posts featuring Bliss Toronto
Read more