So your bestie just got engaged and has asked you to be a key part of her wedding day as a Bridesmaid or Maid of Honour. SO EXCITING, RIGHT?!?
Now you might be asking yourself how do you become a good bridesmaid? In all of the excitement, it's easy to forget that the role of a Bridesmaid or a Maid of Honour goes beyond just a title for the wedding day. The bridal party takes on a lot of responsibilities to ensure that everything – from the planning process to the execution of the big day, and all of the parties and errands in between – run smoothly. To help you be the best bridesmaid ever, we reached out to a handful of Toronto wedding planners for some pro tips!
---
1. Understand your Duties
Every bride is going to have different expectations for her bridesmaids/MOH. Having an open conversation right off the bat with your bestie may be the best move you can make. Let her know that you're there to help and ask if there is anything specific that she would like for you to be involved with. Or, if she's unsure, perhaps offer some items or events that you are ready to lead the charge on.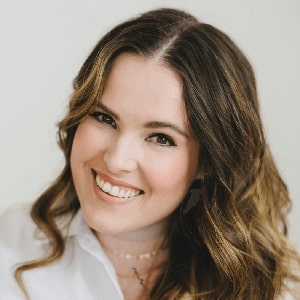 Shealyn Angus
Wedding Planner
Shealyn Angus Weddings & Events
In the excitement of the engagement, it's easy to say 'Yes!' to everything. However, it is always a good idea to know what you are signing up for! Do you need to plan any parties? Is it a big bridal party? Do they have a wedding planner or are you helping with tasks on the wedding day? Avoid resentment and frustration by knowing in advance what you are getting into.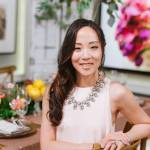 Rebecca Chan
Owner and Lead Planner
Rebecca Chan Weddings & Events
Vendors Featured in this Article
2. Set Aside a Budget + Be Upfront about Finances
There are tons of resources available online that outline what the bridal party is financially responsible for and the timelines for each item. At the very least, the bridal party is responsible for hosting a bridal shower and bachelorette party, and may have other duties like acquiring attire, accessories and professional hair and makeup services. Take a few minutes to keep the lines of communication open with the bride and the rest of the bridesmaids by setting a budget for each item. Avoiding an awkward conversation about money can end up costing you a dear friendship when the wedding is over, and that would be much worse!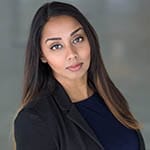 Alisha Chadee
Lead Design Coordinator
Whim Event Planning and Design
Being a bridesmaid definitely has its financial obligations, but it doesn't have to be something that sends you into debt. Discuss finances with your bride-to-be right up front to know what the expectations are. Being honest is so key to a healthy wedding planning experience with bride's and bridesmaids. Does she want you to purchase your own dress, pay for hair and makeup, and splurge on an expensive weekend bachelorette party? Perhaps she's open to you doing your own hair and makeup, or allowing bridesmaids to pick their own frocks (within reason). Remember, you were friends before this and should feel comfortable being honest about finances!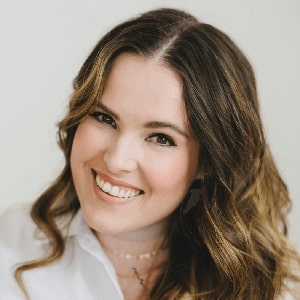 Shealyn Angus
Wedding Planner
Shealyn Angus Weddings & Events
If you are asked to be a part of a wedding, you're generally going to be in for a few financial obligations so if you are on a tight budget, be honest and communicate your concerns right from the beginning. It will make the decision making process a lot easier when it comes to purchasing the bridesmaid dresses, etc. The bride has too many things on her plate so don't make your budgeting concerns a stress for the bride. If you can't commit to spending, let her know and just be honest. She'll understand. What she really cares about is that you're on this wonderful journey with her and she wants you by her side on the wedding day because she simply wouldn't have it any other way.

Diana Pires
Creative Director
Truly Yours Planning
Be upfront with your bride about what you are expected to cover. Usually the things to consider financially are: dress, makeup, hair, bachelorette parties, travel cost (for destination weddings). Also, be realistic with your vacations times and find out if you need to take time off work for the wedding.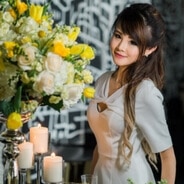 Rainbow Chan
Lead Planner and Creative Director
Rainbow Chan Weddings and Events
3. Don't Stress about the Dress
Sometimes you don't get to choose your bridesmaids dress and that is okay. Most brides have already decided on a theme for the wedding by the time bridesmaid dress shopping comes around. What you can do is try to suggest styles and cuts that work for everyone in the bridal party. Remind the bride that the bridesmaids are there to complement her look on her wedding day.
Most bridesmaids will also need to help with the wedding dress on the wedding day, especially for brides who do not have a wedding planner. Pay attention and learn how to bustle the wedding dress and be prepared to help your girlfriend get in and out of her dress. This is one of the most important tasks for a maid of honour/bridesmaid.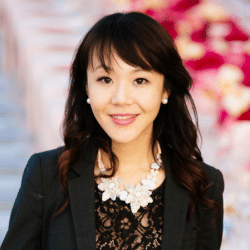 Carmen Luk
Lead Creative Director
Devoted To You
Even if you actually hate the colour, cut or style, at the end of the day, one of your roles is to wear the dress that the bride chooses! She may take the bridesmaids opinions into account when choosing the dress, or she may have a style she has her heart set on, either way, wear the dress and smile, smile, smile!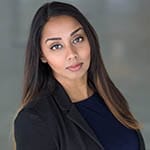 Alisha Chadee
Lead Design Coordinator
Whim Event Planning and Design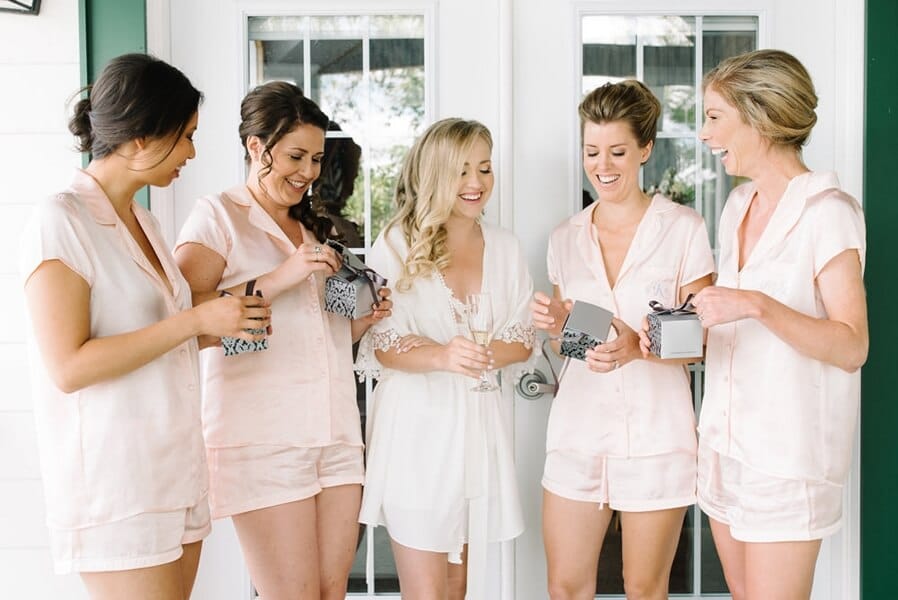 Photo Courtesy of Tara McMullen Photography
4. Give your Honest Opinion
With all of the stress that comes with planning a wedding, your bride/friend might not have the time or energy to make some decisions. She will likely depend on her bridal party for sound advice. It's best to be honest with her and help her avoid any potential downfalls.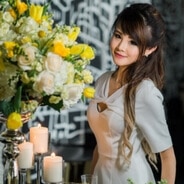 Rainbow Chan
Lead Planner and Creative Director
Rainbow Chan Weddings and Events
As the maid of honour or as a bridesmaid, one of your biggest tasks is to be honest and straightforward with the bride. You were chosen to be a member of the bridal party because the bride respects you and your opinion. She will appreciate your honesty, but remember to always be gentle and considerate when stating your opinion. Also, it is important not to get offended or upset if the bride does not agree or follow your suggestion. She obviously wants your opinion, but it is her wedding after all!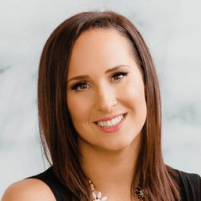 Michelle Garber
Event Planner
Fab Fete Event Planning Boutique
Bridesmaids and MOH's are chosen because of their close relationship to the bride. A true friendship requires honesty and communication… so share your opinions, politely and when appropriate, of course. If she loves her dress and you don't, it is best to keep that opinion to yourself. But if her bachelorette party sounds way too expensive, share your opinion and maybe offer a few more affordable suggestions or cost-saving tips you know she and the bridal party will appreciate. In the end, being in a bridal party can at times feel stressful, but it is better to be vocal with the bride than to share opinions behind her back.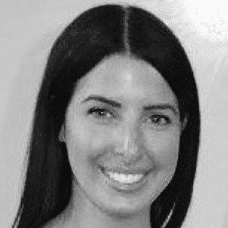 Olivia Spadafora
Event Planner
Bliss Toronto
5. Help Avoid Conflict
Even if you're best friends and think exactly alike, it's important to remember that there are many people to consider when helping plan the wedding or executing bridesmaid duties. Remember that the bride also has to take into consideration the opinions of her other half, their families and the rest of the wedding party, so even if you know exactly what your bride wants, don't assume and keep those lines of communication open to help avoid any misunderstandings and save the bride (and you!) unnecessary stress.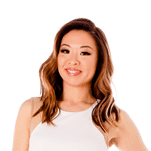 Sara Sull
Wedding & Event Planner
August In Bloom
6. Be a Team Player
There are a lot of tasks and events associated with being a maid of honour or a bridesmaid. Getting to know the other bridesmaids will make everything go much more smoothly and be a lot more fun too! It will also make things much easier for the bride, knowing that all of her bridesmaids get along and are comfortable with each other. You never know, you may end up making a friend or two in the process!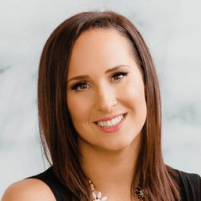 Michelle Garber
Event Planner
Fab Fete Event Planning Boutique
The selection of bridesmaids can come from all chapters of a bride's life so it's not uncommon for bridesmaids not to know each other. We know not everyone may be best friends by the end of the wedding (but wouldn't that be nice!), but it is important to put in the effort to get to know the other bridesmaids for the bride's sake. Start a group chat to communicate about all things wedding related and to find dates that work with everyone for the big things such as bridal showers and bachelorette parties. If everyone but you knows one other, don't be shy, or if you know the majority of the group, be friendly and inviting to those who don't. Keep in mind that you are all there for the bride and to make this a great and memorable experience for her!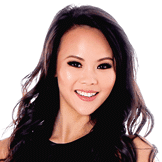 Mallory Cheung
Wedding & Event Planner
August In Bloom
Photo Courtesy of Olive Photography
7. Keep Calm (and keep the bride calm)
This is a true trait of a great bridesmaid! When tensions run high or a bride has a meltdown, having calm energies around her will make a world of a difference! Remind her everything is going to be great and she looks beautiful. Her dress rips - call the wedding planner, don't freak out! Minor details can seem earth shattering on a wedding day but a calm and stable attitude will keep the balls rolling and help create solutions rather than more panic. To further bring in that calm energy, be the bridesmaid who brings in essential oil diffusers to the hotel room for getting ready and create a calm spa escape for the bride to be!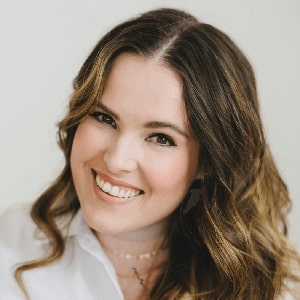 Shealyn Angus
Wedding Planner
Shealyn Angus Weddings & Events
The couple has likely spent months planning out their wedding and hired a stellar vendor team to manage the day-of details. When the big day arrives, bridesmaids shouldn't worry about the little things - emotions are high enough already. The best thing you can do to support your friend is to relax, have some bubbly, and enjoy this special time with them. If the bridal party is relaxed, the couple will relax and enjoy their day too! (And if you do see something needing attention, discreetly let the planner know – they are probably already working on it!)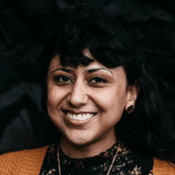 Sidra Ahmad
Owner and Lead Planner
Ruby Refined Events
8. Be Prepared and Self-Sufficient
There's always a lot going on as you are getting ready for the bride's big day, especially with a big bridal party. Any delays with hair and makeup can have a ripple effect to the rest of the day. Having your bridesmaid dresses steamed the night before, arriving with your hair and skin prepared according to the stylist's instructions, and knowing how you want to style your look can avoid causing any delays with the schedule. It is understandable that everyone wants to look their best to complement the bride but rushing out the door for the wedding ceremony or the bride & groom's first look is what the bride would want last.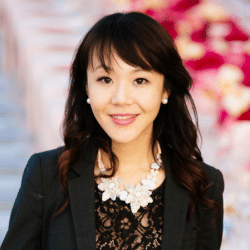 Carmen Luk
Lead Creative Director
Devoted To You
9. Be Supportive
The bride and groom are getting tons of advice, opinions and probably drama from family at this point, so the bridal party should do their best to support the couples' decisions and be their cheer squad!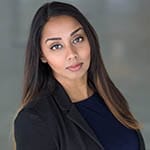 Alisha Chadee
Lead Design Coordinator
Whim Event Planning and Design
Every bride requires a strong group of united ladies who have her back. She invited you to be apart of her tribe because you mean the world to her, so please don't let her down. The best way to have her back is to support her in any time of need. Whether it is through non-biased advice, simply listening to her rant about a guest list issue, or stepping up when it comes to running errands, bridesmaid dress shopping, wedding day accessory shopping, and DIY crafting. She'll love that you have her back.

Diana Pires
Creative Director
Truly Yours Planning
Find out what the couple needs help with! Ask early and ask often. It can be hard to constantly hit up your friends and family for help with pulling together a wedding - even when it is desperately needed so make it easy on your bestie and offer your help! If you know you are going to be unavailable during a certain time - let them know right away. Even if you don't think it will conflict with any of their wedding related dates, it will help your couple feel supported!

Kendra Coons
Party Planner
Confetti and Co.
10. Bring a Wedding Day Survival Kit
If your girl isn't working with a coordinator, you should come fully prepared for any disasters that may arise! Bring water, granola bars and gum for after the ceremony and during photos! It's also helpful to have things like double-sided tape, safety pins, bobby pins, bandaids (hello blisters!), hair ties, Tide-To-Go and a spare pair of panty hose!

Kendra Coons
Party Planner
Confetti and Co.
The bride is going to be pulled in all different directions on the wedding day. She will forget to eat and drink, amidst the busy-ness of the day. Be a great friend, and have the bride in mind throughout the day. Bring a few snacks to munch on together and small necessities like safety pins (for the just-in-case!). Even if they have a wedding planner, it's never a bad idea to have extra support.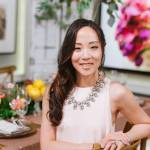 Rebecca Chan
Owner and Lead Planner
Rebecca Chan Weddings & Events
11. Have Fun!
Your friend has chosen to spend one of the most important days of their lives with you. Have fun and celebrate with them! Whether it be laughing in the makeup chair, telling funny stories during speeches, or letting loose on the dance floor, the bridal party can help set the tone for the whole day. These lighthearted and memorable moments are what the couple will look back on fondly for years to come.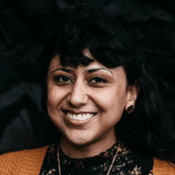 Sidra Ahmad
Owner and Lead Planner
Ruby Refined Events
Featured Vendors in this Article