Truly Yours Planning prides itself on being an industry pioneer in providing exceptional full-service luxury wedding planning & event design and coordination.
​
Innovative production, bespoke execution, as well as exemplary service and attention to detail, set us apart from our competitors. At the heart, we distinguish our brand through our relationship-based, client-centered approach, as well as in the passion and enthusiasm demonstrated by each member of the Truly Yours Planning team. We are creative, knowledgeable, and care-oriented professionals, who exude leadership, creativity, and well-sought expertise. It's no secret- we absolutely love what we do!
At Truly Yours Planning the focus is always on you- the client- and in realizing your vision. Our commitment to you and your needs ensures peace of mind and the exceeding of your expectations, while simultaneously allowing us to demonstrate our pride and investment in what we do best!
Photos
of Diana Pires Events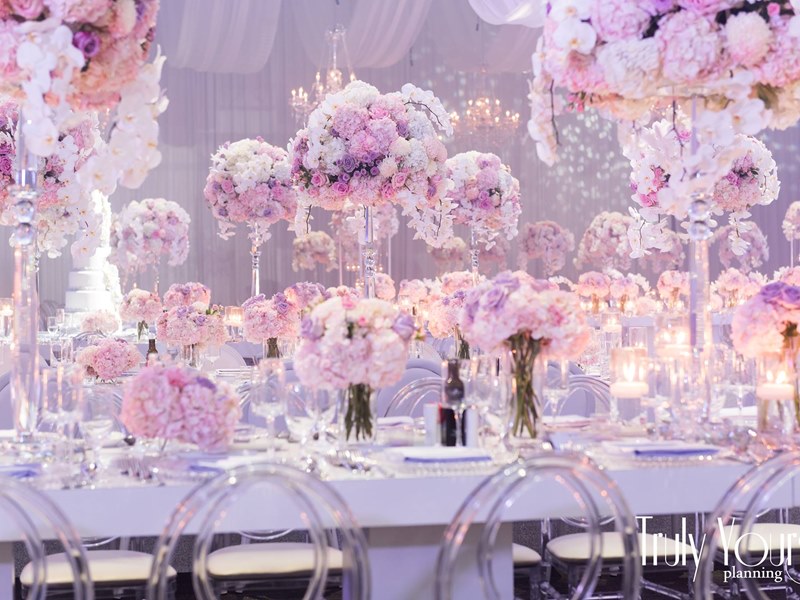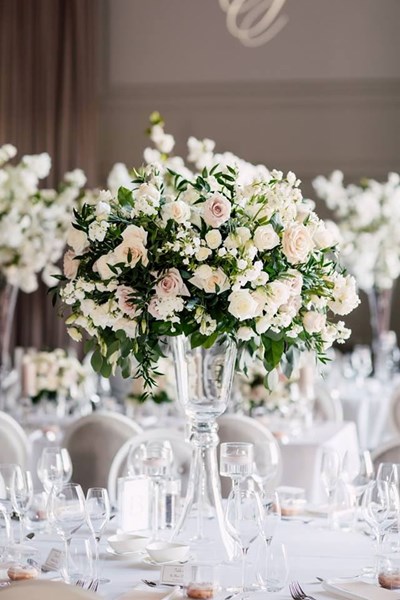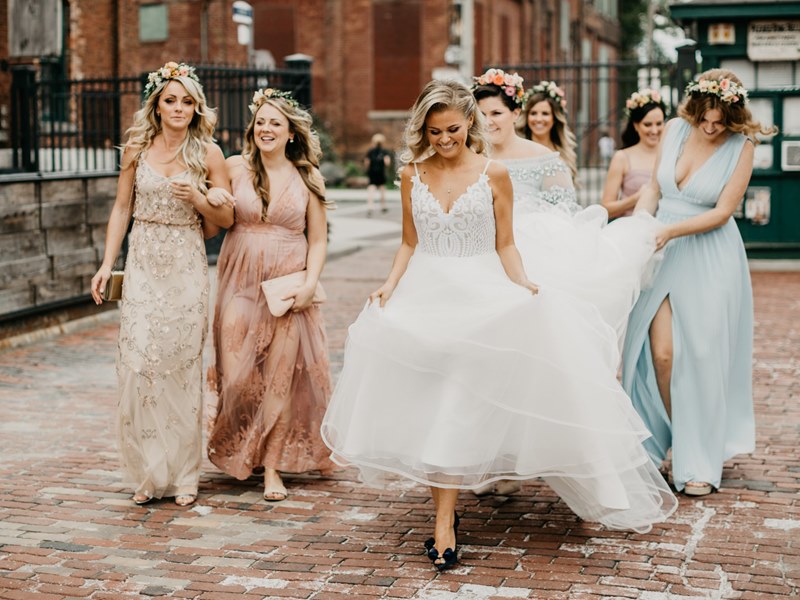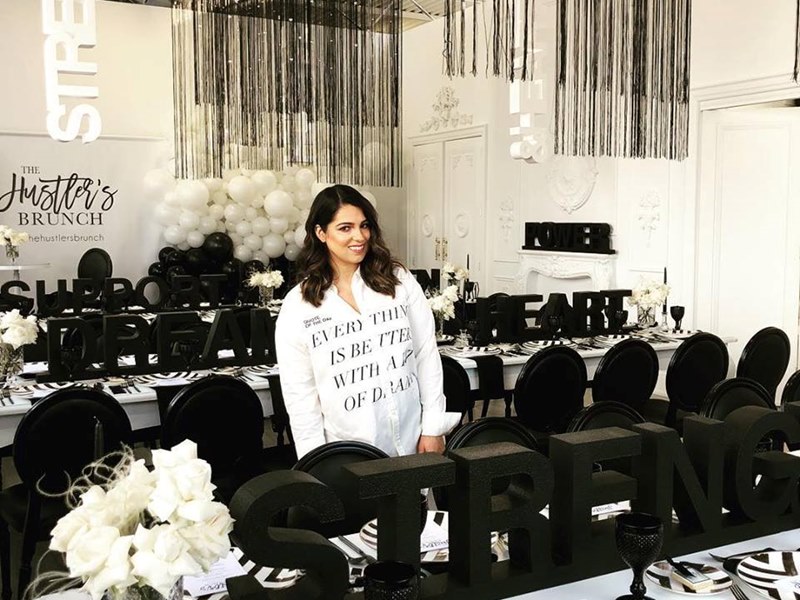 Vendors Similar to Diana Pires Events
Sameen Affaf
February 2018
Words fall short in expressing the endless love, appreciation, and gratitude we have for Diana Pires. She is simply remarkable, both personally and professionally. To know her is to adore her, and to trust and invest in her, without doubt the best decision we made for our wedding. I knew with certainty and long before I married that she and her team at Truly Yours Planning would be part of my wedding planning journey when the time came. She is without question not only the face and mind behind her business, but its very heart. She is unmatched in this industry in the level of knowledge, skill, commitment, dedication, passion, and love she continuously demonstrates towards her clients and her work- which she lives and breathes. It was of utmost importance to me that every individual who took part in our wedding day and its planning was as invested in it as we were, and we knew that in selecting an event planner we would be investing in that person more than anything else. Diana takes genuine, heartfelt pride and happiness in the joy of her clients and in exceeding the expectations they set for her. Hers is a labour of love, and such is evident in every aspect and detail of her work. She is infectiously positive, upbeat, charismatic and such a joy to work alongside. She makes you feel important and taken care of, and ensures that this is indeed the case. Diana's unsurmountable experience ensures that she has the knowledge and skill to create an event experience that is unique to her clients and their needs. Her exceptional artistic vision and conceptual creativity truly allow the creation of an event without limitation. She was able to not only understand our vision, our wants, and needs; but enhance and materialize these in a way that worked for our budget and the requirements of our day. She captured the essence of the energy, vibe, and artistry we wished for our wedding in a way we did not think possible. She is meticulously organized and ensures that her clients feel confident in their decisions, providing step-by-step timelines, details, and feedback as necessary. She communicates actively and effectively to ensure that all concerns, questions, and tasks are taken care of in a timely manner, every step of the way. In building a relationship with her clients, she makes informed suggestions that she feels will truly best serve their needs and that of their guests. Trust is of utmost importance in hiring an event planner, and we felt at every stage of the planning process confident in Diana's hands. One can rest assured that every detail is attended to without worry. Diana has excellent rapport and relationships with the top vendors in the industry, and knows who would be perfect for a particular job or task at hand. All the vendors we came across raved about how lucky we were to have our day entrusted with Diana and her expertise! This is so important, as vendors in the industry not only respect her, but seek out opportunity to work alongside her as they enjoy and trust in her process and direction. Diana ensures that her entire team works to uphold the high standards and reputation she is known for in the industry. She has assembled a team of hardworking, kind, talented women who are as committed to her clients as she is. Collectively they saw to it that all details and the needs of all guests were attended to on the day of. Dependability, responsibility, and professionalism are never lacking in any aspect of the process. Our wedding day had its share of uncontrollable circumstances- a downpour, a no-show officiant, power outages (haha!)- and yet Diana and her team addressed each and every issue without flinching. They took appropriate action to resolve all hiccups in such a way that family and friends were none the wiser! Our guests raved about Diana and her staff and how wonderful a job they did- the look and feel of our event spoke for itself. They loved her so much that she was hired by a guest for their family wedding as well! There is no doubt in my mind or heart that our wedding day would not have been what it was without the guidance, friendship, and coordination that Diana provided. Our day was so beautiful, heartwarming, and emotional because of her and her team. In hiring her you are investing in the knowledge, experience, expertise, talent, and love she has for this work. To hand over the burden of the most important day of your life to someone who wishes to wholeheartedly receive it, is incredibly freeing and rewarding. It is such a privilege to know her and have had her share in our love story. Without exaggeration, it would not have been what it was without her. She makes certain that from start to finish and beyond, she is truly yours. For who you are and all you do, we love you Diana!
Diana is Truly... YOUR lady! From Wedding proposals, to highly customized Weddings, private and Corporate events, we've done it all alongside Diana and her team! It is spectacular everytime! Always excited when we have a mutual client as we know it will be an incredible event. Looking forward to a busy 2019 alongside Diana and the Truly Yours Team!
Diana Pires Events has been mentioned inside these other vendor profiles:
Mr. Wilson - Ice Cream CO
Diana Pires Events Endorses the following vendors
My team and I have worked with Enduring Promises Inc on many occasions and we are truly happy to recommend them. They understand that not all couples are alike and they ensure that they personalize each and every wedding ceremony. A wedding ceremony is a symbol of eternal love and commitment, and the team at Enduring Promises truly recognizes its importance and value. They play a very crucial role to ensure it is uniquely special to you and fiance, and a ceremony you will cherish forever. Selecting them as your Wedding Officiant is definitely a decision you will not regret. We're always happy to recommend them.
Blog Posts featuring Diana Pires Events