Back by popular demand, we've pulled together a list of THE prettiest, most romantic weddings from last season. Chosen by some of the top wedding planners in the GTA, these weddings range from modern to traditional, funky to romantic, full of colour to white-on-white and all things in between. All these weddings just go to show that every wedding can be unique and fabulous – with the right vision and the right vendors, your dream can be brought to life! If you've just gotten engaged, or are in the midst of wedding planning, you definitely won't want to miss any of this local inspiration.
---
Shealyn Angus Weddings & Events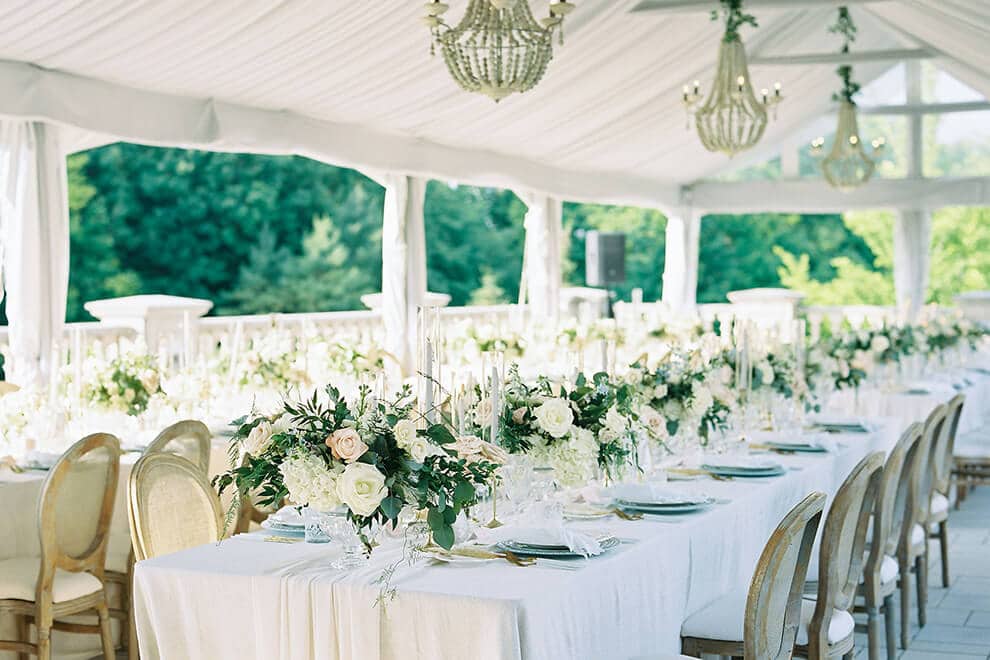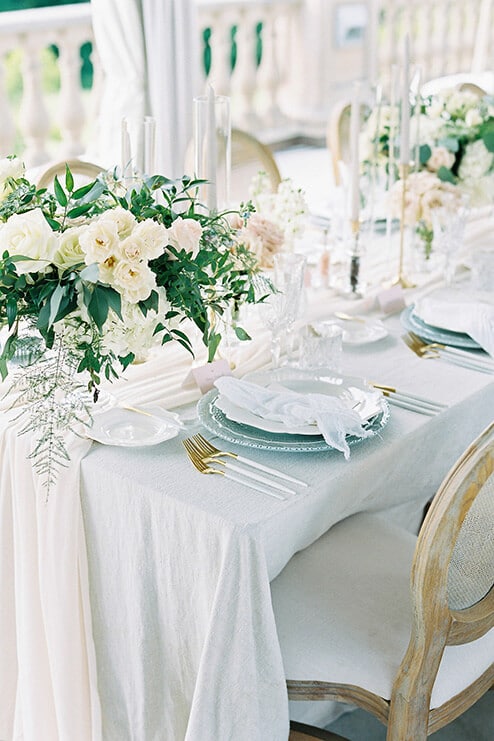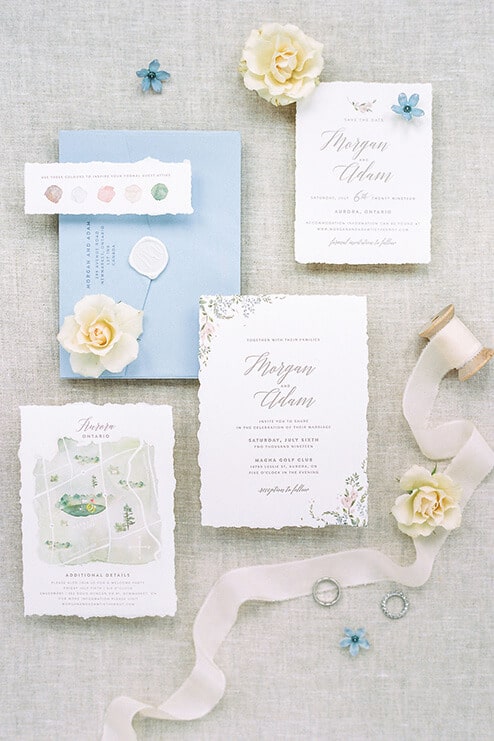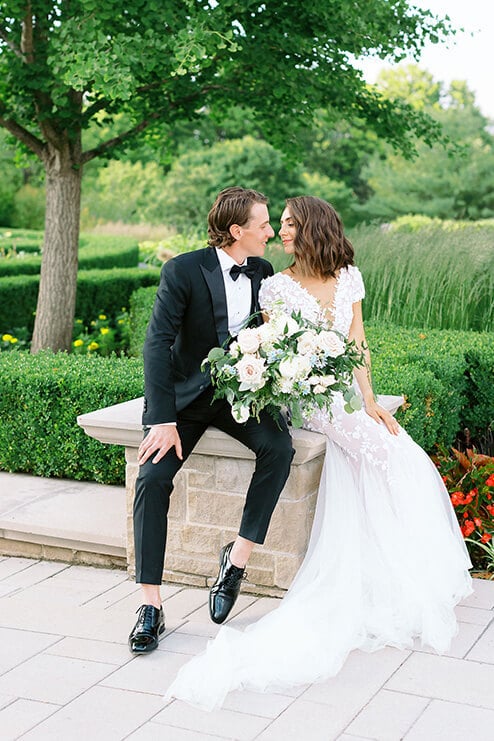 Photos Courtesy of Will Reid Photography
"Morgan and Adam's wedding was a joy to plan from the moment I first met them. Actually, Morgan hired me on the phone before even meeting me! It was meant to be. Morgan had a dream of getting married in a beautiful whimsical garden setting with tons of blooms and romance. It was a dream to design such a gorgeous setting with clients who truly trusted us and allowed us to put together a dream team to pull it off.
From a stunning four-poster ceremony set up in a circular garden to cocktails on the terrace with fountains of floating flowers, to two tents adorned with the most beautiful florals by Rachel A. Clingen Wedding & Event Design – it was all just a dream. There wasn't a surface that wasn't dripping in detail and thought. And LOVE! These two filled the wedding with so much joy and love. Their guests felt it, we felt it. And I think that's why the dance floor was BUMPIN' till the bitter end. DJ Floh Back Productions rocked it till the wee hours.
I think why I loved it so much all boils down to Morgan, Adam, and their family. There was ALWAYS respect, support, excitement, and sheer gratitude all around. It was the most relaxed, enjoyable planning process and that in turn always results in a fabulous wedding day. Let the professionals do their job, and the rest will fall into place."
– Shealyn, Shealyn Angus Weddings & Events
Vendors Featured in this Article
---
Lustre Events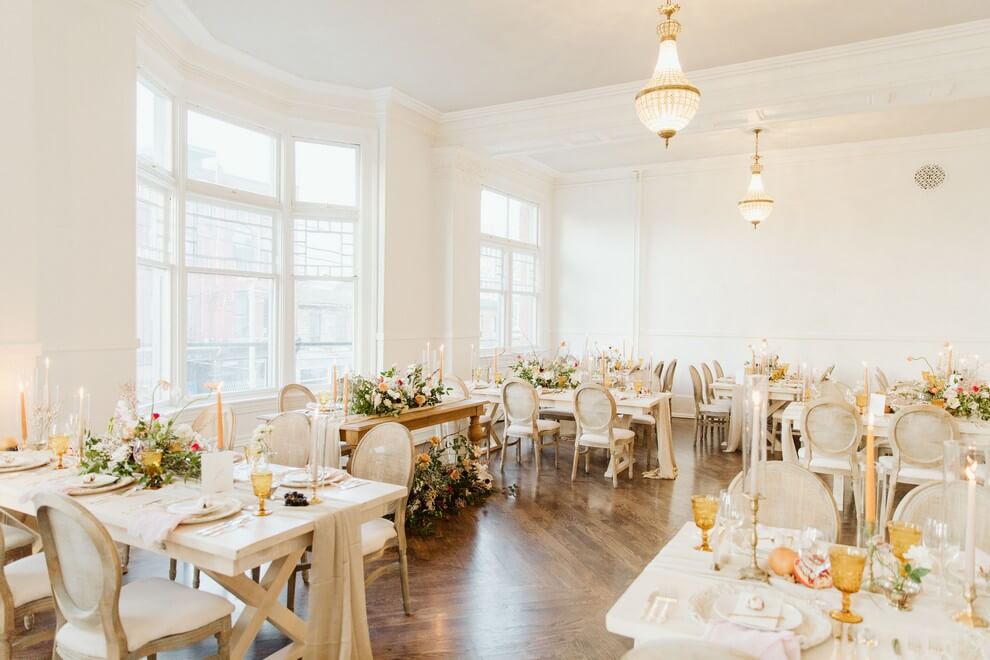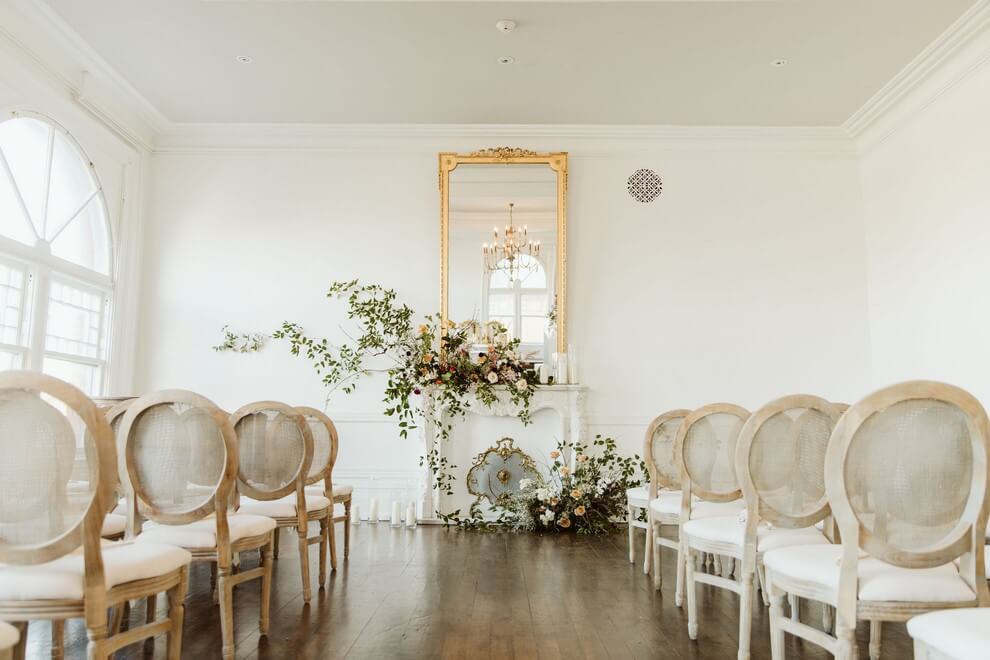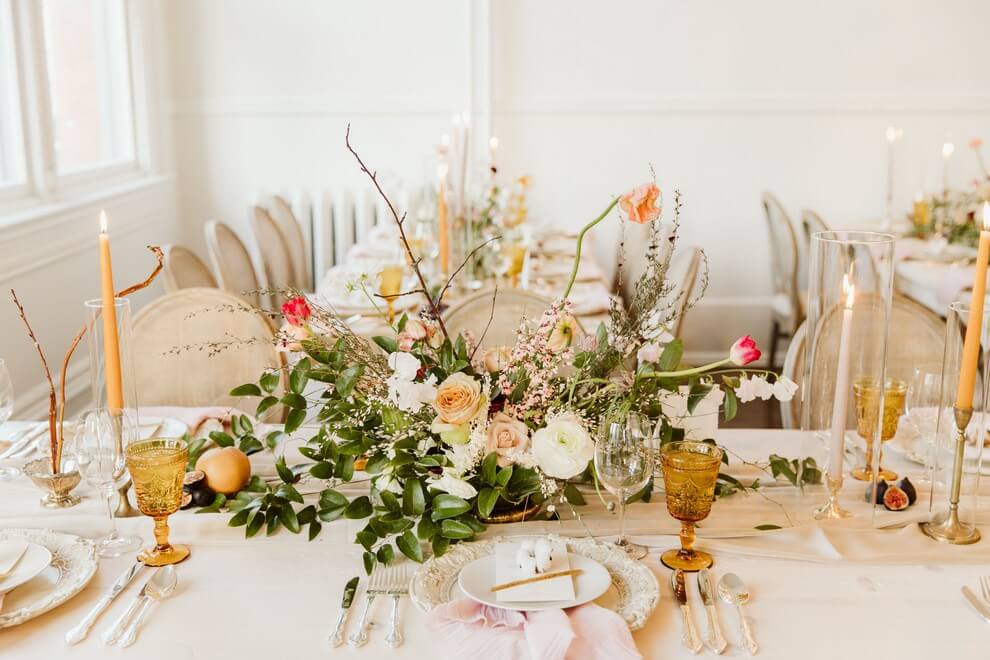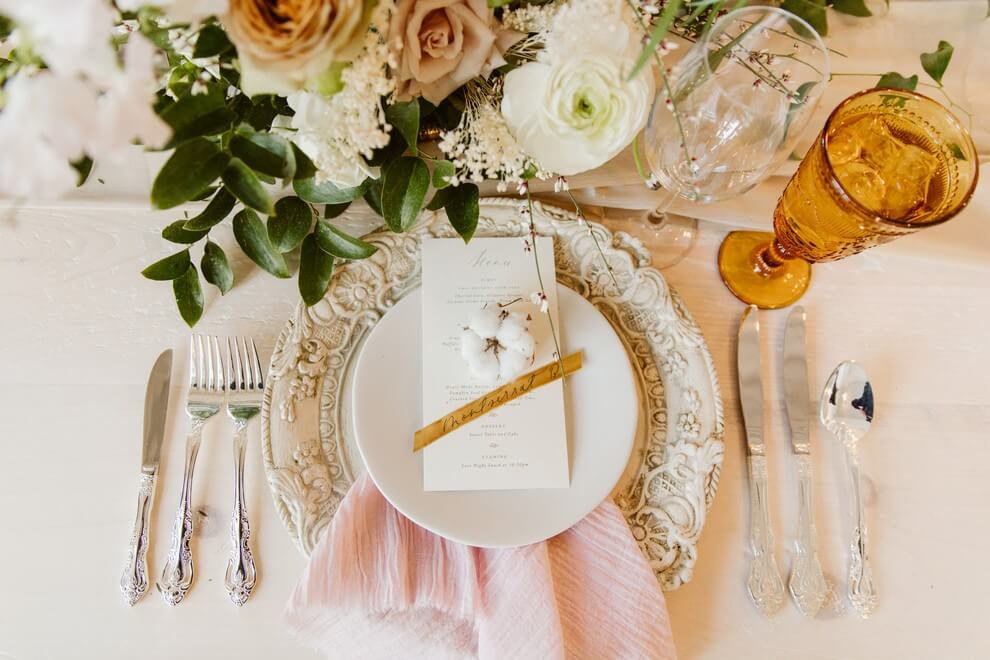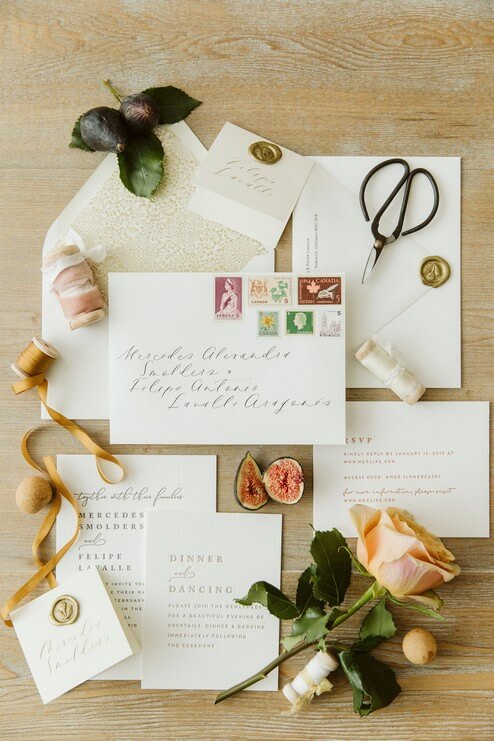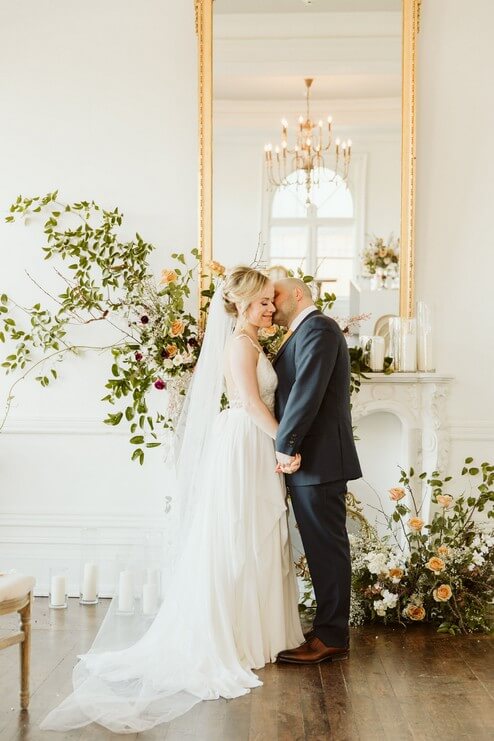 Photos Courtesy of Magnolia Studios
"What made Mercedes and Felipe's wedding so special, is how intimate it was. Every detail was so thoughtful and personalized. All they wanted was a meaningful gathering with their nearest and dearest. Great food, great wine, and the greatest people. Our inspiration was 'Old World Vintage Romance'. Approachable and relaxed while bringing in all the elegance and rich detail.
The Great Hall is a gorgeous, historic, blank slate. It provides an airy, fresh environment that allows you so much creativity when designing in the space. We wanted to appreciate the character and ornate elements, but contrast that with some minimalist style to make the wedding feel current. The reception design was built on gorgeous white-washed harvest tables with flowing runners. Each place setting featured a piece of silk amber ribbon lettered with guests' names. That little pop of colour accentuated the same tone in the water goblets. The organic and delicate floral centrepieces were paired with earthy-toned fresh produce like figs, grapes, and pears lining the tables.
After dining on a customized, delectable meal by Daniel et Daniel Catering & Events flickering candlelight filled the room. Everyone danced and laughed late into the night and fought that midnight hunger with some mini big mac's. It was a spectacular evening brimming with love and affection. This cozy, winter wedding was one for the books!"
– Melissa, Lustre Events
---
Fab Fête Event Planning Boutique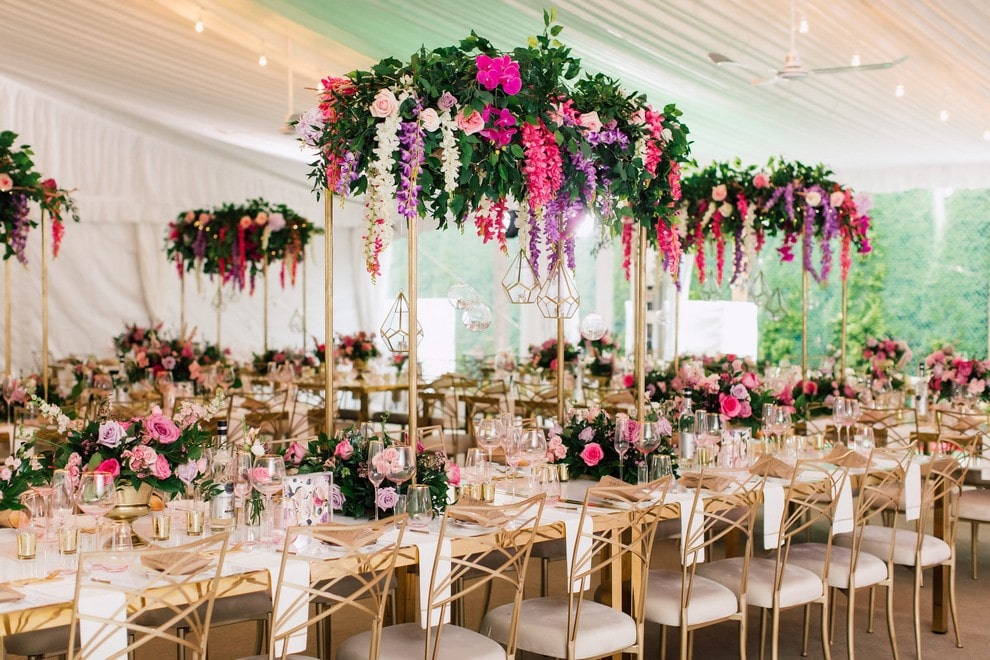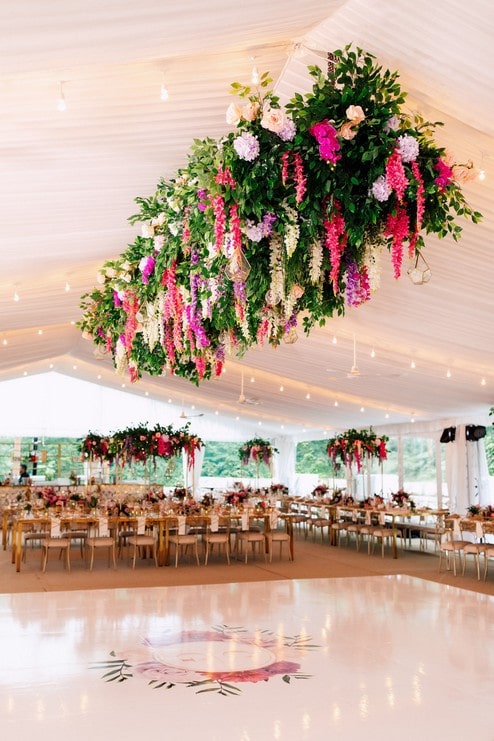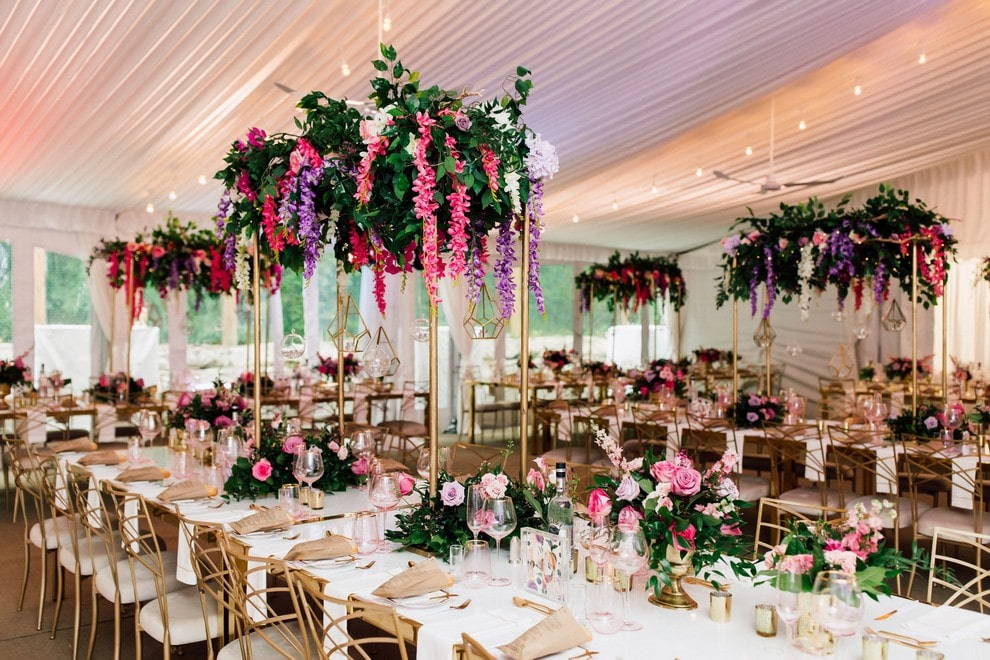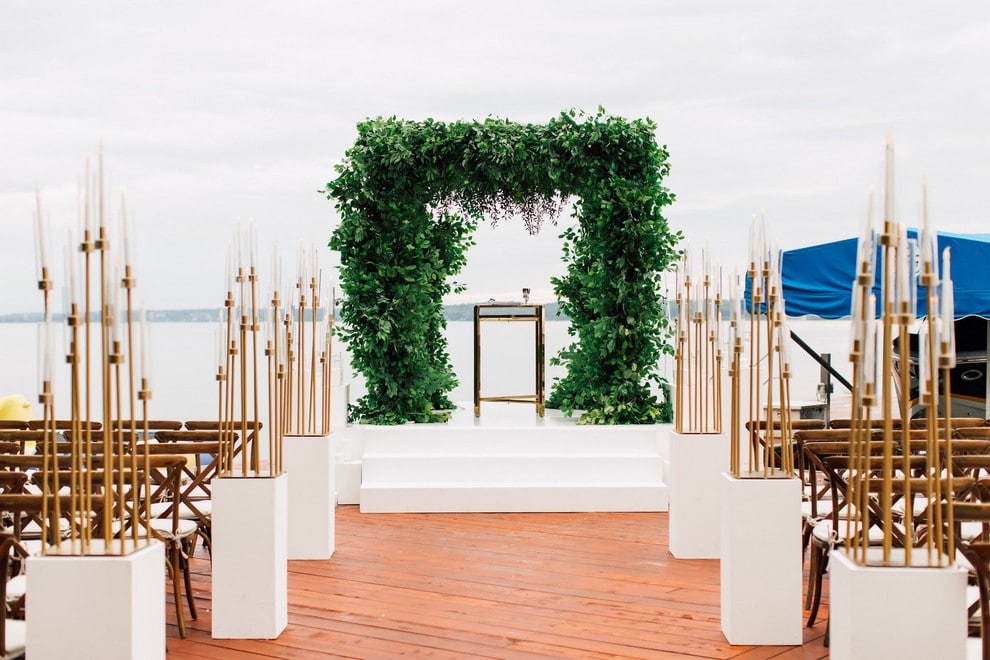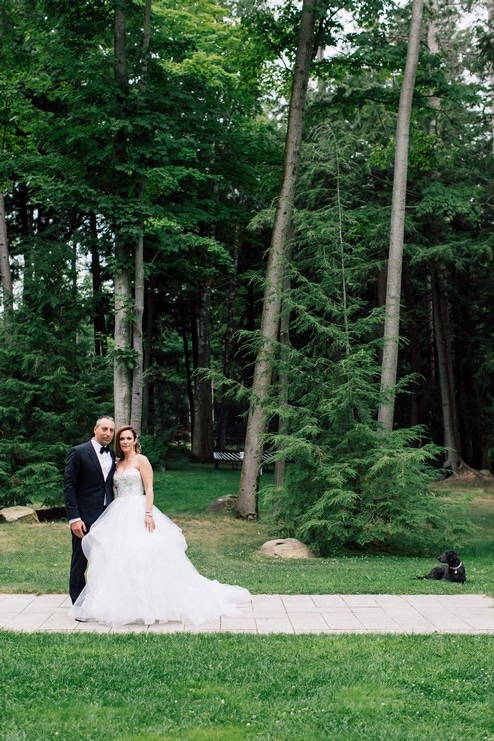 Photos Courtesy of Purple Tree Wedding Photography 
"Carmela and Gilad's gorgeous, lakeside cottage wedding was definitely one of our favourite events from last season! Although the most challenging to orchestrate and plan, this wedding was truly memorable and one of a kind. Upon arrival to the private cottage in chartered limousines, guests enjoyed a refreshing, artisanal alcoholic slushy beverage provided by Sweet Ice Company. Their late-night ceremony with picturesque views of Lake Simcoe was absolutely breathtaking and unforgettable. The lavish dinner reception, which occurred inside a massive, white tent adorned with string lights, featured stunning floral and décor from R5 Event Design. The head table was truly a masterpiece, filled with hundreds of roses, orchids and hydrangeas and the beautiful tables, chairs and furniture from Detailz Couture Event Rentals completed the overall look. Guests feasted on tasty delicacies, including black caviar, 30-day, dry-aged prime beef, kimchi fries and cookie dough truffles, catered by Encore Catering and danced the night away to the sounds of Main Event Music. Purple Tree Photography perfectly captured all aspects of Carmela and Gilad's remarkable wedding!"
– Tamara and Michelle, Fab Fête Event Planning Boutique
---
All That Jaz Weddings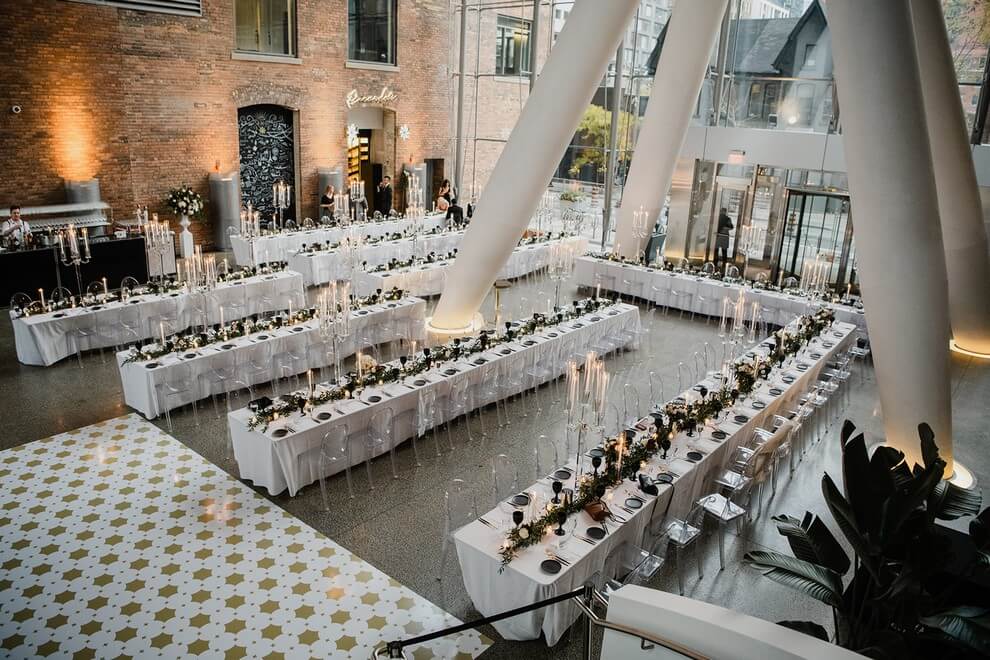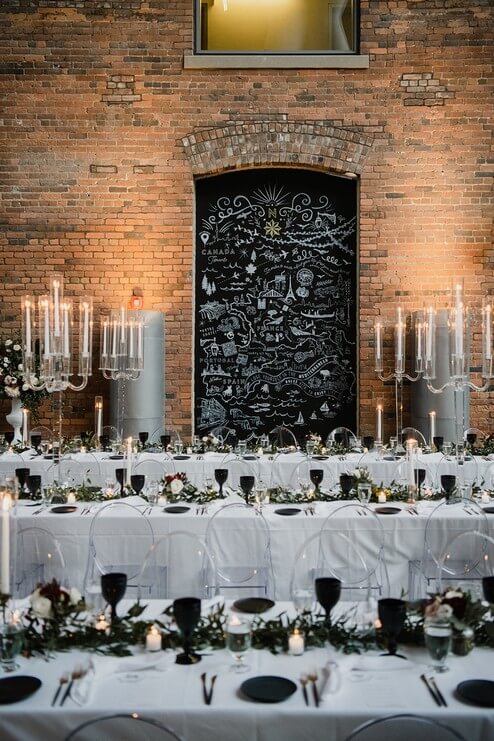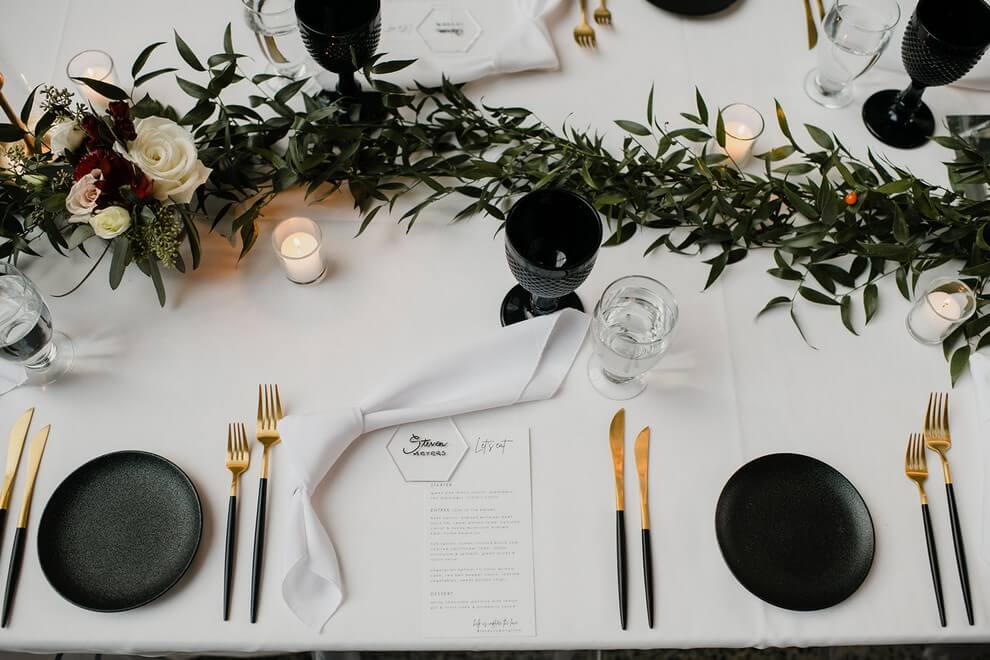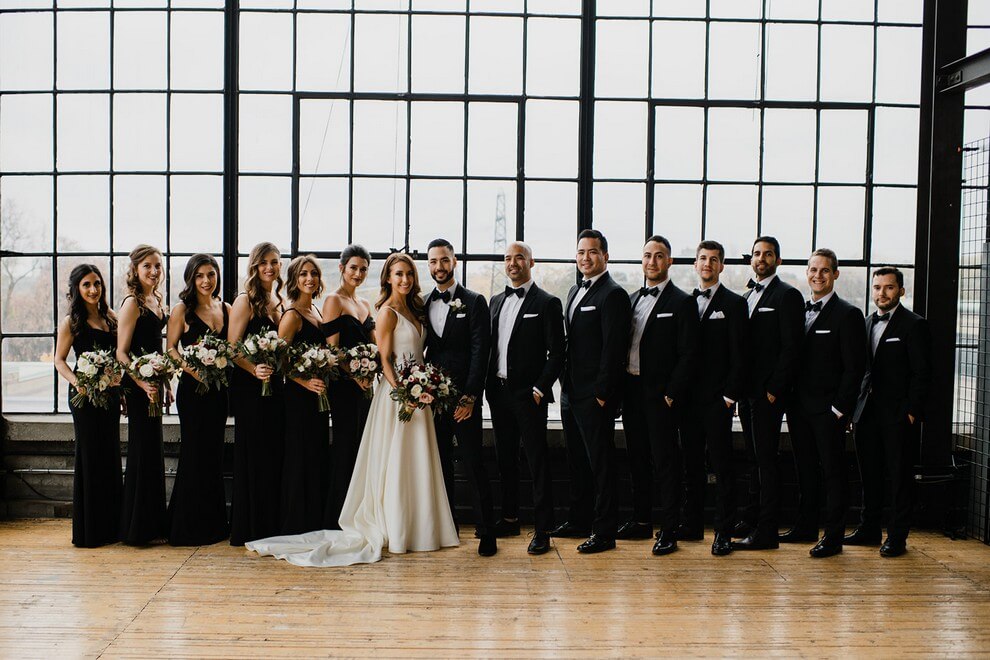 Photos Courtesy of Hugh Whitaker
"Being a part of Dani and Matt's wedding was truly a privilege. Our intention was to design the space to reflect a modern, warm and inviting celebration. D+M wanted their guests to feel as if they were hosting them within their own home, ensuring everyone felt welcomed and cared for. As Ricarda's | The Atrium is a larger venue, we opted to introduce a more intimate layout and divide the space in two. We added hundreds of candles, crystal candelabras, black and gold accents, dim lighting and pops of moody florals throughout. As dinner concluded, the band created an electric atmosphere that got everyone out of their seats! It was truly an evening we will never forget."
– Jasmine, All That Jaz Weddings
---
Diana Pires Events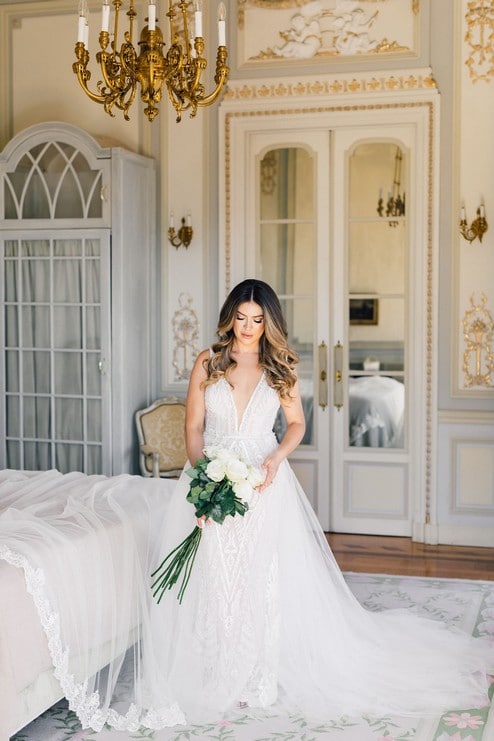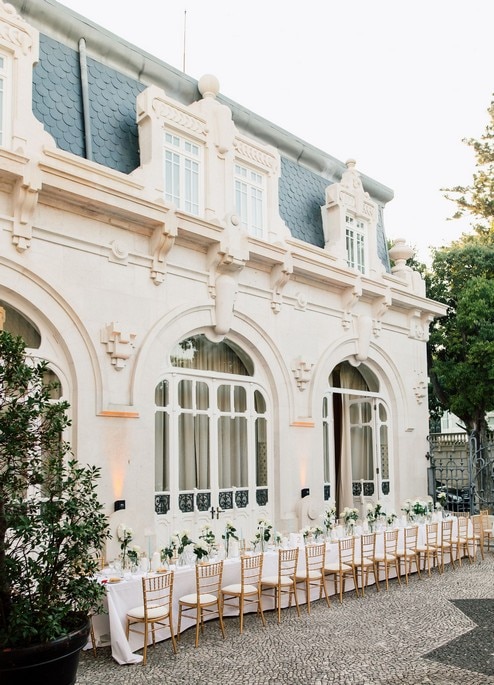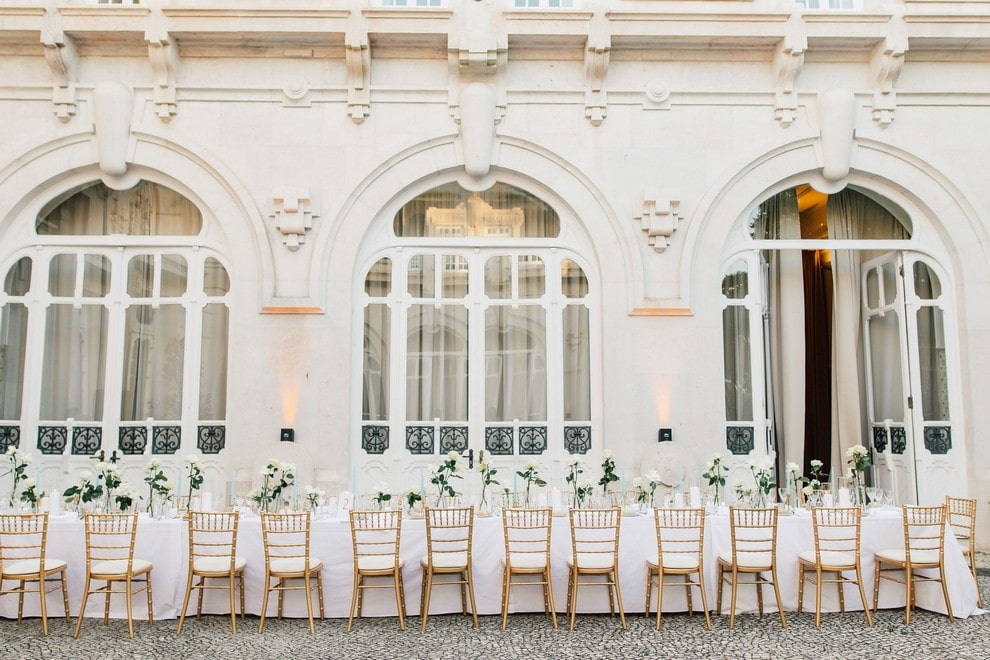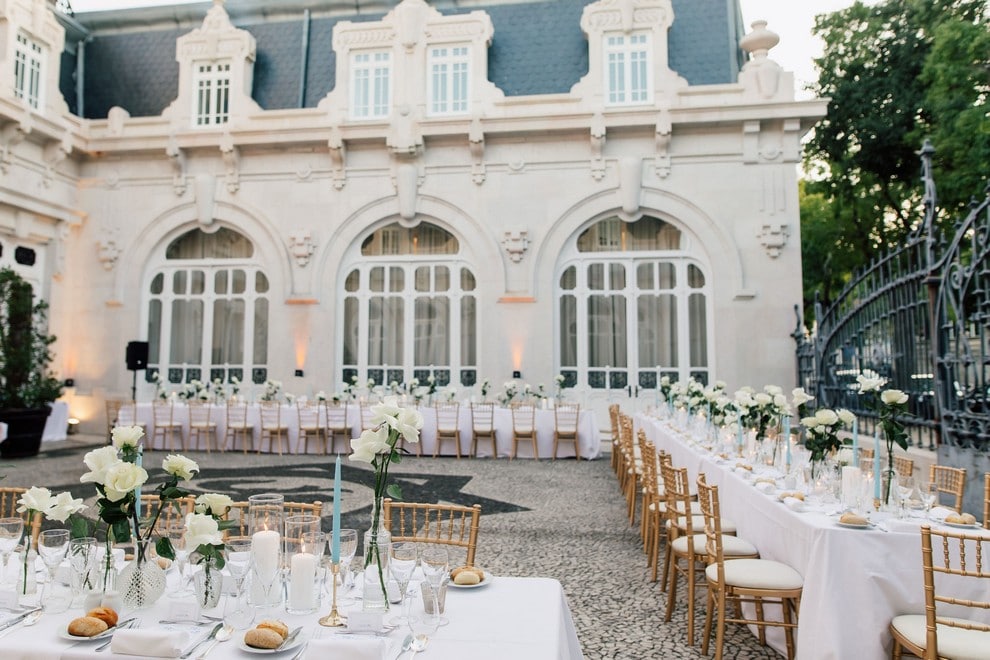 Photos Courtesy of Purple Tree Wedding Photography
"Victoria & Matt's wedding was an authentic Portuguese dream! Their beautiful destination wedding was held at the historic Pestana Palace Hotel in Lisbon, Portugal, which offered a unique & cultural experience for their North American guests. It was an intimate celebration of 80 of their closest family & friends who flew out from Toronto, L.A., Montreal, and various other parts of the world to celebrate with Victoria & Matt in the heart of Portugal.
The decor was minimalist, yet breathtaking. The all-white experience was truly enhanced by the use of all white roses – the bride's favourite! – and that each female guest was asked to wear their own original (or a new variation on their) wedding gown. She wanted to enhance the intimate experience by bringing love all around The Palace in every way possible.
Additionally, there were a number of unexpected surprises throughout the evening that were truly personalized to the couple & their guests, such as their ceremony processional being sung by a close family friend & live Fado performed throughout dinner. The closing act was an intimate performance by the groom, Matt: he serenaded Victoria with a traditional Portuguese Fado song.
I appreciated how unconventional their ceremony was; Victoria & Matt were married at dusk and their guests had a front-row seat to their intimate vows while sitting at their tables surrounding the couple in a U-Shaped formation. The whole ceremony was officiated by the Bride's brother, who brought laughter and warmth to the evening. Victoria & Matt's wedding was truly an experience to remember – it was a week-long affair with events running before & after the actual wedding day to give their guests the best, total-package wedding experience."
– Diana, Diana Pires Events
---
Shaw Events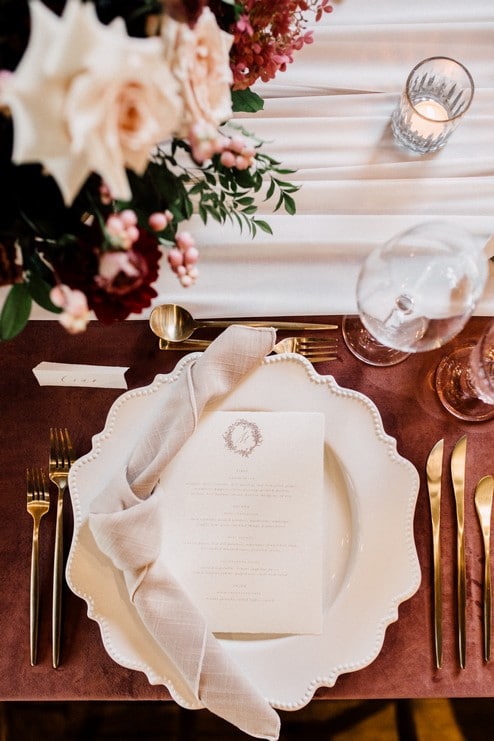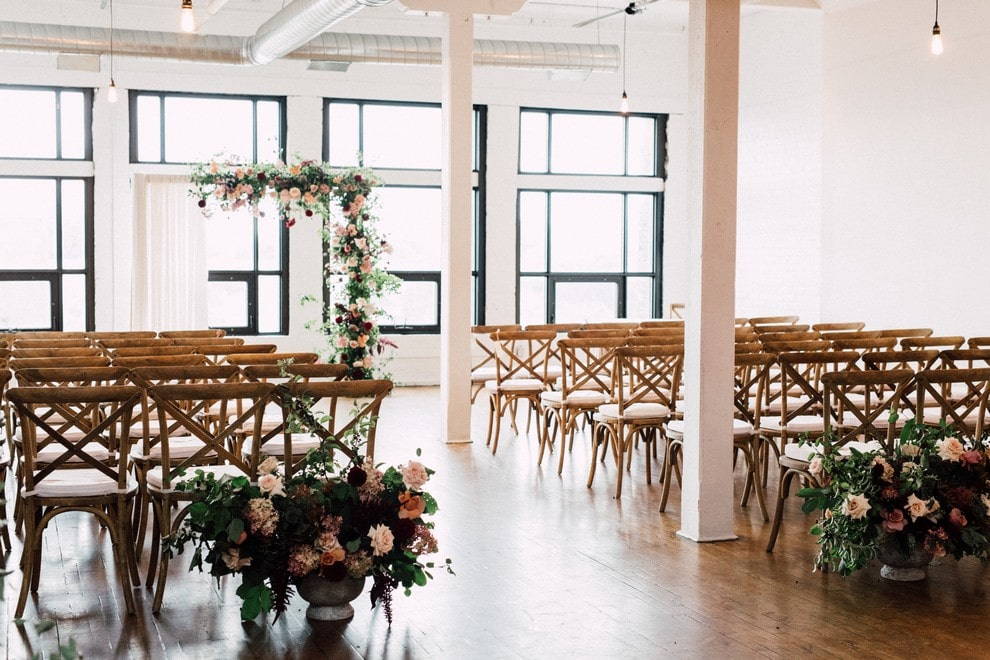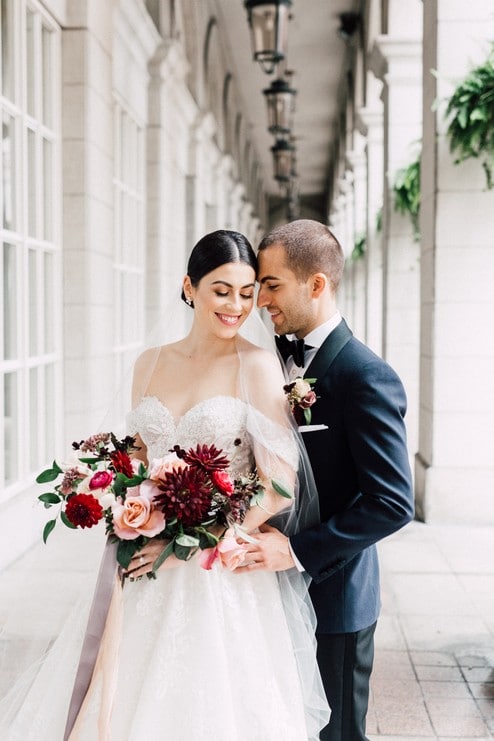 Photos Courtesy of Simply Lace Photography
"This wedding was a true labour of love for Christine and Noah. Designing an intimate wedding is always a favourite, and this wedding for 60 of their closest family and friends was nothing short of bold, beautiful and romantic.
Christine and Noah planned their wedding at The Burroughes in Toronto. They planned remotely from Vancouver, where they both work and live. Being able to plan their day close to their family, was important! Christine loved a really deep colour scheme, with berry tones being the highlighted choice. We chose a velvet linen from Simply Beautiful Decor for the tablescape, since this was a September wedding. It added a depth of texture that we thought really matched the season. Kalin at Bloom & Co. knocked the florals out of the park, and continued with the colour scheme, while making a statement on the tables. We brought in Flourish Calligraphy to handle all of the paper elements of the day, and she added romance to the design with soft, deckled edge papers and handwritten calligraphy throughout the day. The monogram that Lauren designed for Christine and Noah was used in many places, from the seating chart, to the welcome signs, to the front of the bar. We wanted the wedding to essentially be "branded" and thought this was a great way to do it!
One of my favourite elements was the ceremony design, which being the opposite of the reception, was light and airy and allowed Christine and Noah, and their arch design to stand out amongst the room.
We finished off the night with a fun slow-mo booth for their friends to enjoy while they danced the night away, and they left the party with a Vancouver Candle Company Candle as a favour – as a nod to the couple!"
– Danielle, Shaw Events
---
Rebecca Chan Weddings & Events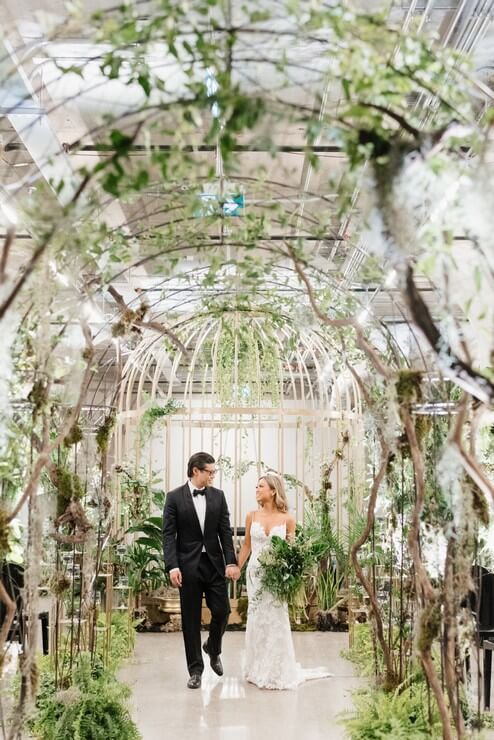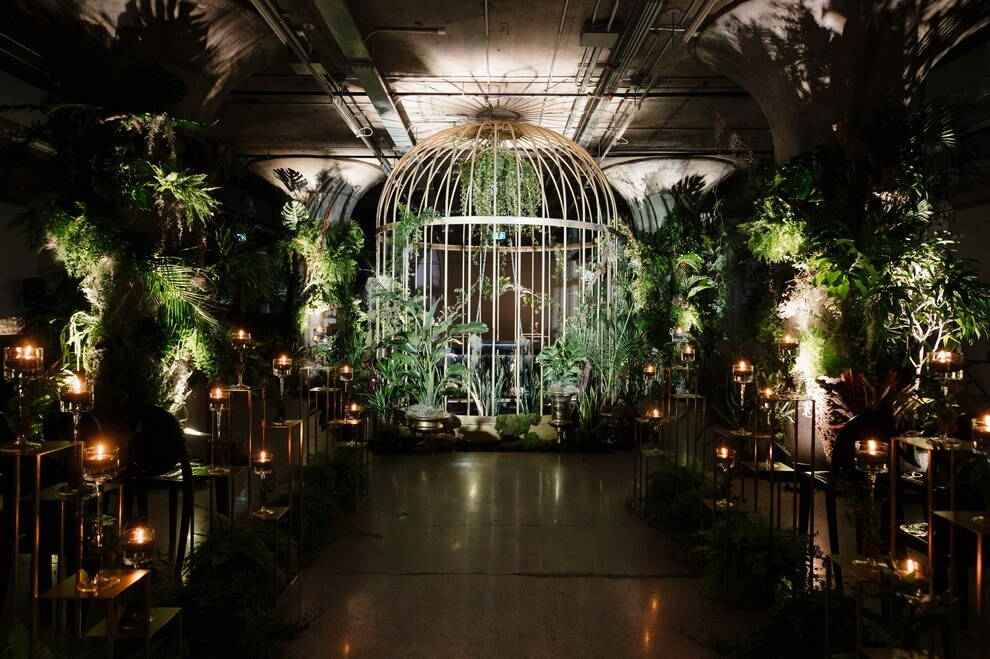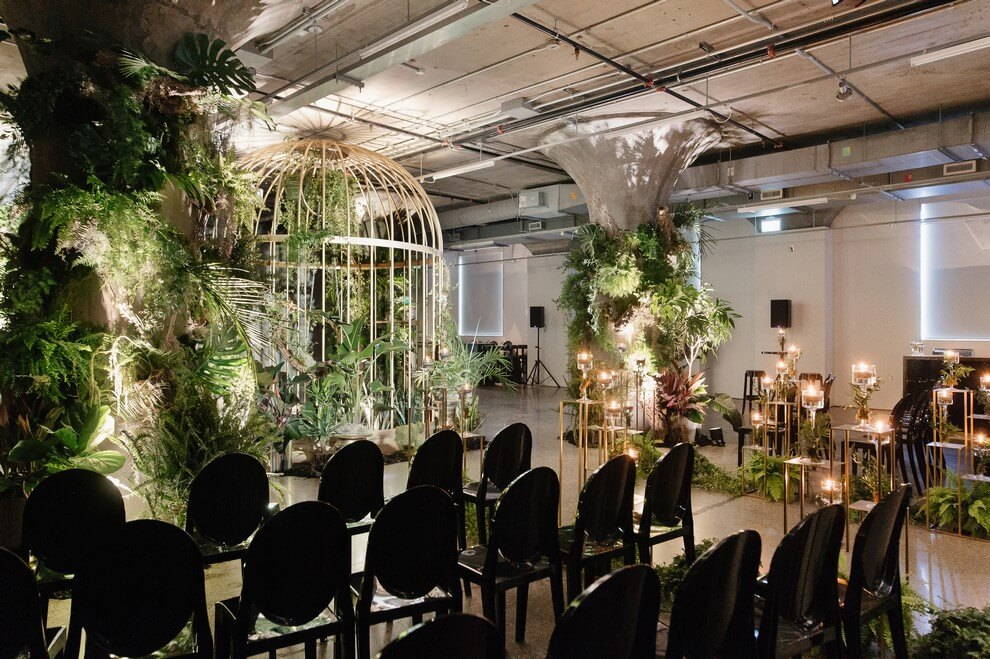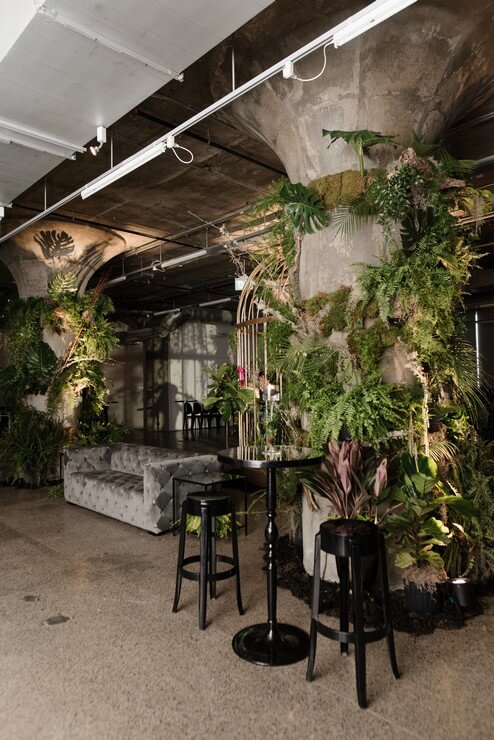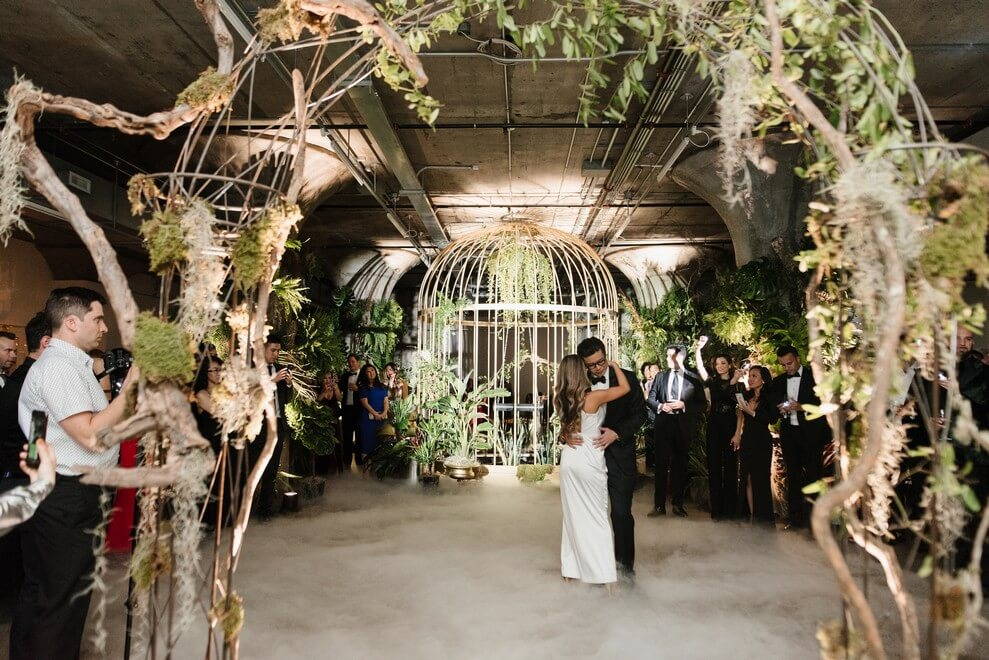 Photos Courtesy of Mango Studios
"One of our most memorable weddings this year was an urban jungle oasis wedding. It was nothing short of unique – a 12ft cage as the main focal point, cabaret dancers, and an immersive jungle theme carried throughout. This wedding was also held at the Museum of Contemporary Arts and was their very first wedding held onsite. The bride and groom wanted something that no one had ever seen before and did not want your typical wedding reception, and that's exactly what they got!"
– Rebecca, Rebecca Chan Weddings & Events
---
Blush & Bowties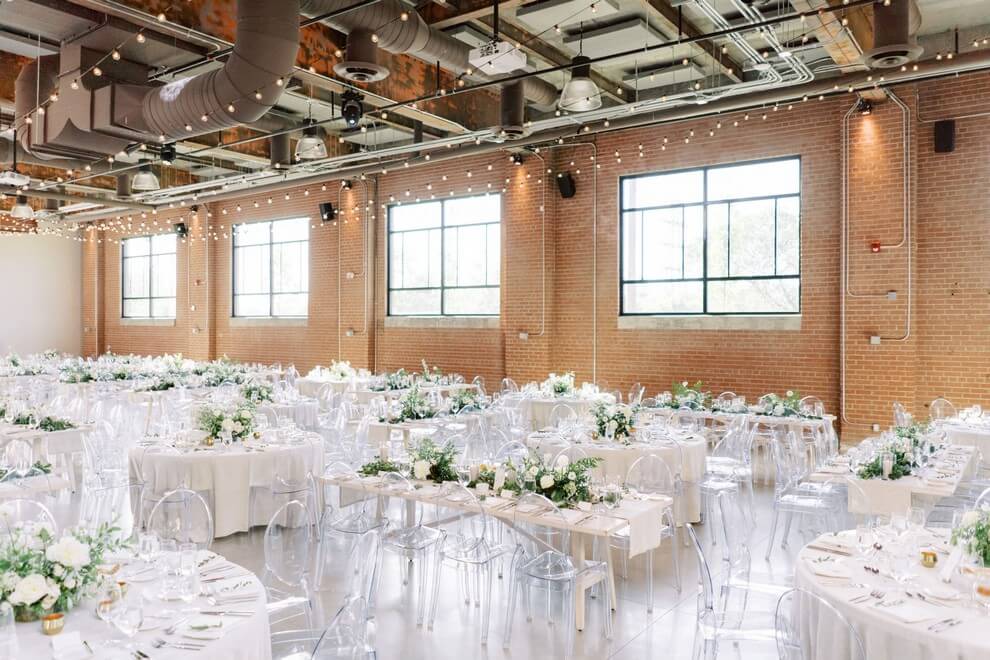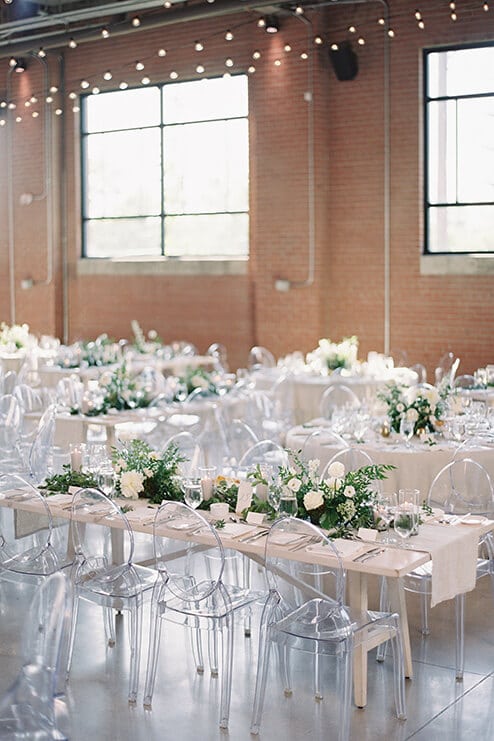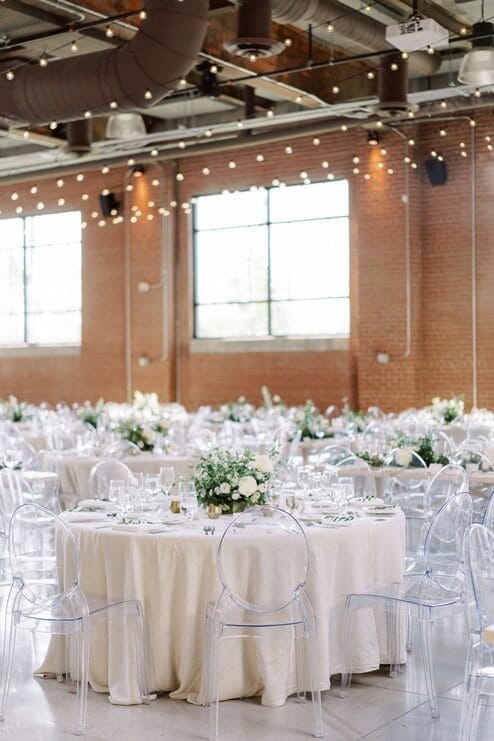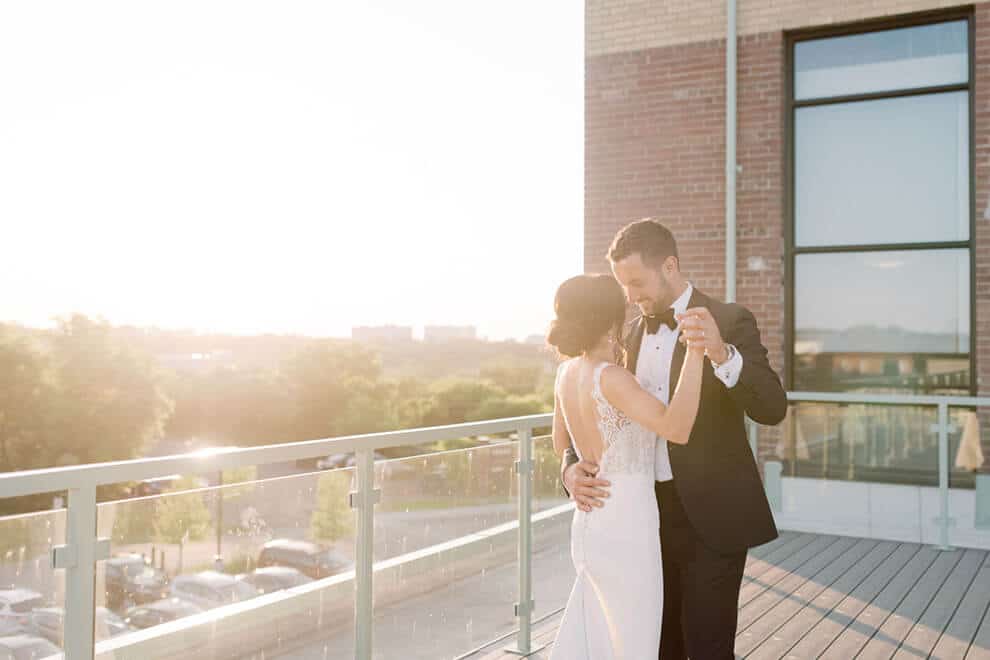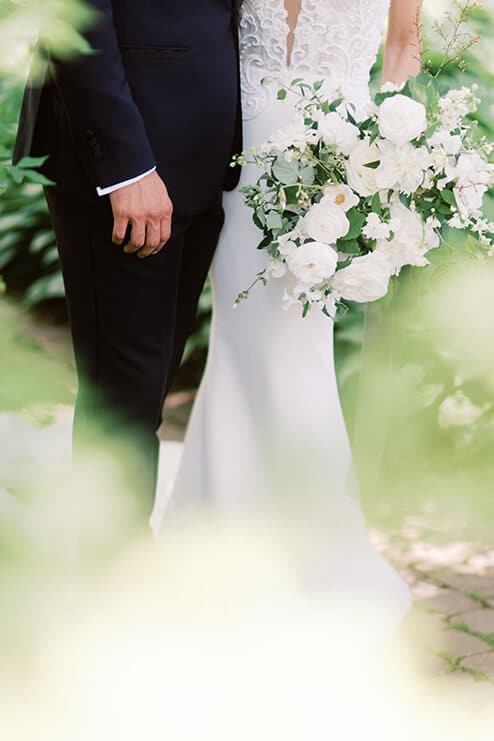 Photos Courtesy of Artiese Studios
"Jessica and Matt's wedding was truly elegant and romantic, but man oh man did this couple know how to party (making it one of my favourite weddings of the year)! Their day was fresh and modern, accented with neutral details and romantic decor. The soft colour palette, modern accents, and soft furnishing worked perfectly with the refined but industrial vibe of The Symes.
I loved this wedding for many reasons. Number one was of course, the couple. Jessica and Matt were truly the most delightful people. They were trusting, creative, and the planning process with them was truly a dream. Another reason I adored this wedding was the timeless decor. The room looked stunning but not overdone and the tables felt welcoming and cozy. We incorporated a mix of round and long tables in the space creating a dynamic feel to the large room. Long tables were adorned with white and green living garlands, provided by Hunt and Gather, which felt fresh and romantic. As much as I adored the decor, I have to say, this wedding was also memorable because of the party!! The dance floor was kickin all night long and it's always so gratifying to see guests enjoying the moment to the fullest. I am so thrilled to share this joyful celebration and feel so grateful to have been a part of their day."
– Alexandra, Blush & Bowties
---
As You Wish Weddings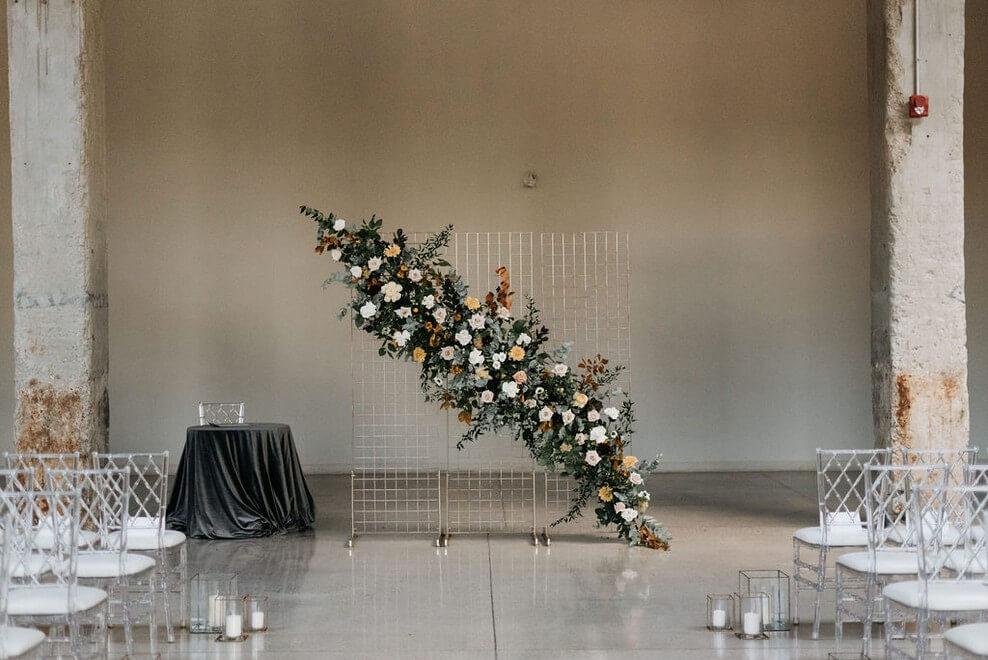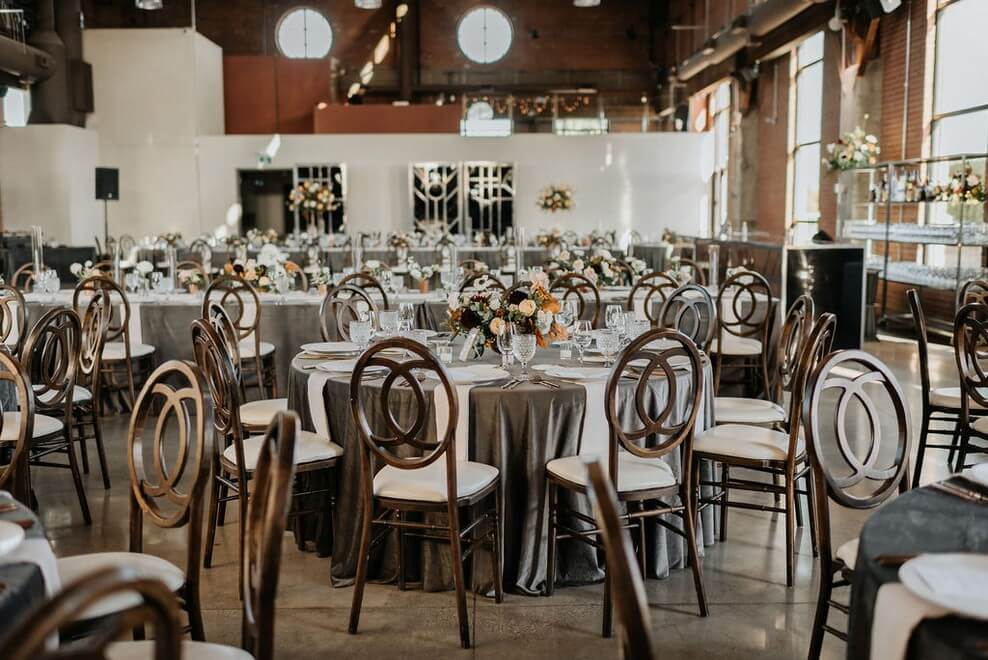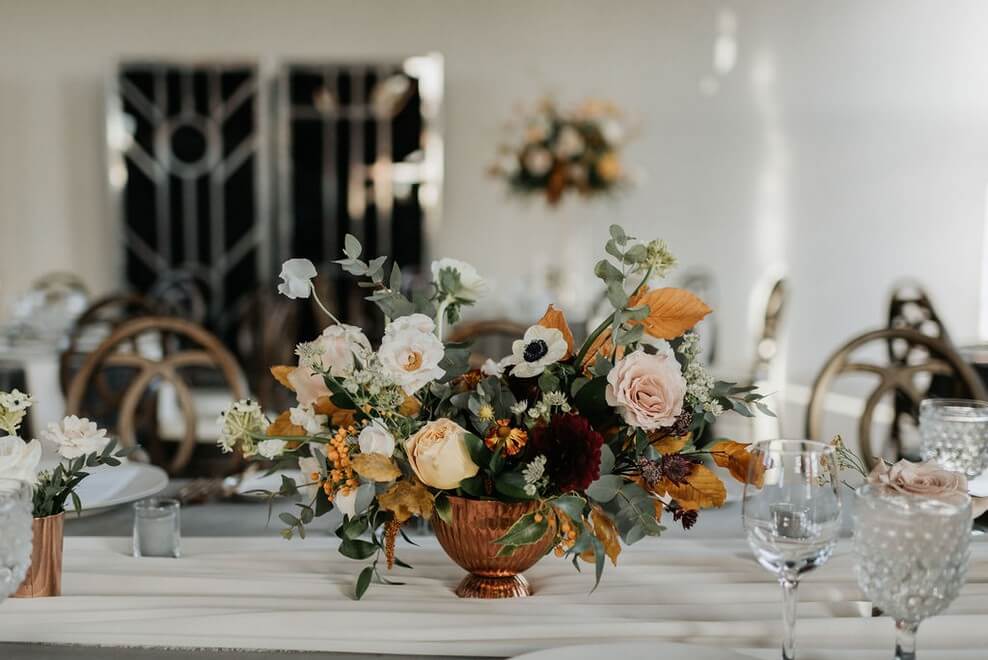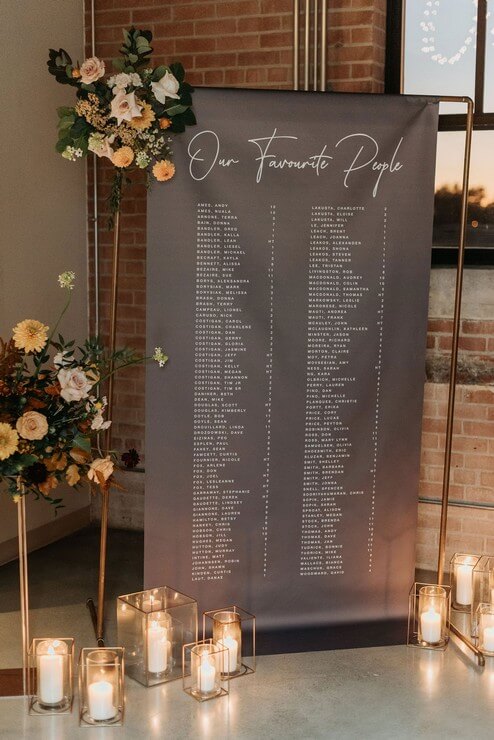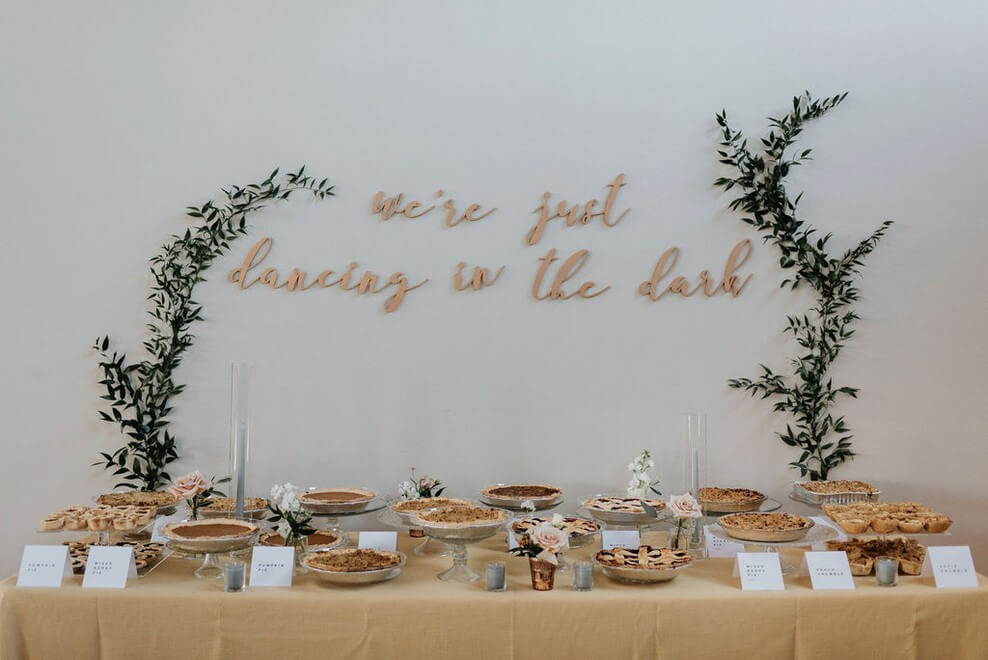 Photos Courtesy of Sara Monika, Photographer
"Courtney and Tyler are a wonderful couple that we had the pleasure of working with during the 2019 wedding season. The combination of colours and textures they imagined for their fall wedding – natural greens, grey, burnt orange, copper and mustard yellow – were the perfect mix against the industrial, blank canvas of The Symes, complete with its vaulted ceilings, architectural concrete pillars and warm brick walls.
Modern elements such as the grid ceremony/head table backdrop, textural accents of velvet linens, beautiful & bold florals, along with soft, romantic candlelight on the tables and string lights over the dance floor, combined for just the right balance of contemporary style and timelessness.
Choosing to have a pie table as an alternative to wedding cake allowed the couple to personalize their day, and was both perfect for the season and hugely popular with their guests as well!"
– Caryn, As You Wish Weddings
---
Love by Lynzie Events + Design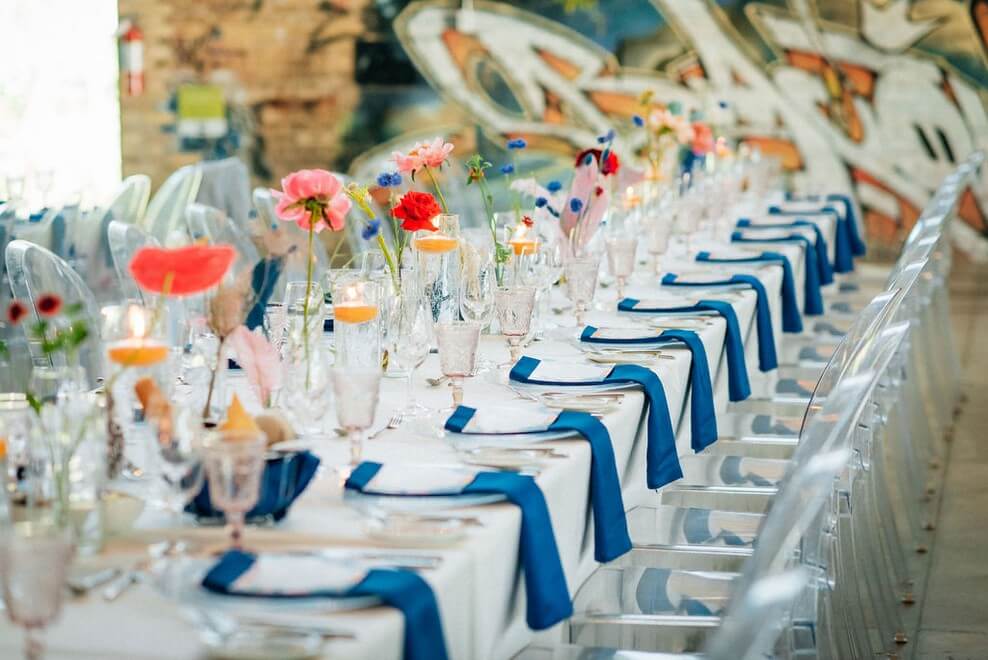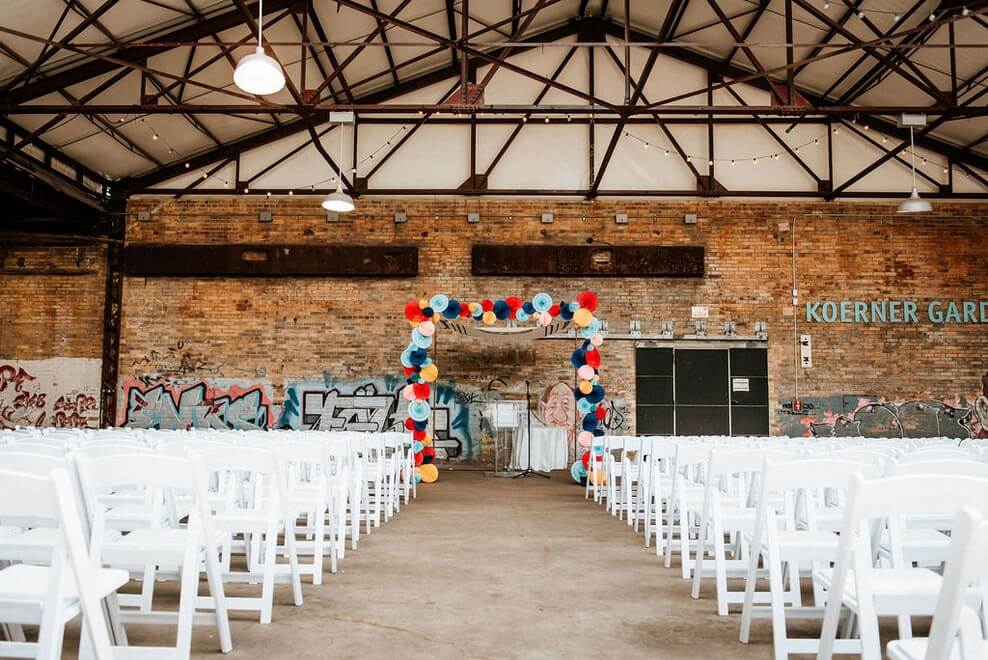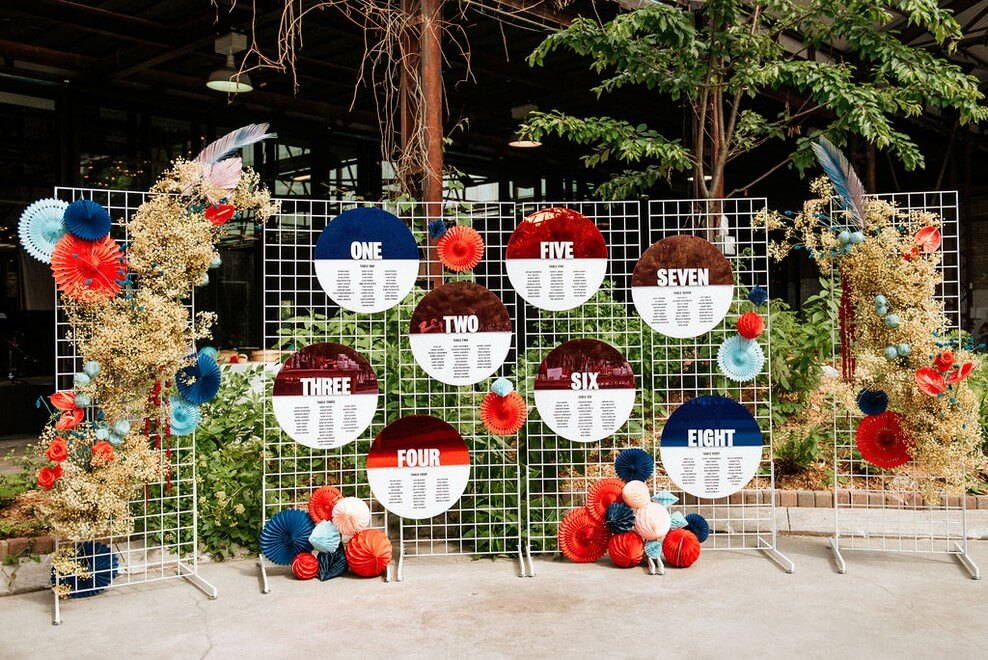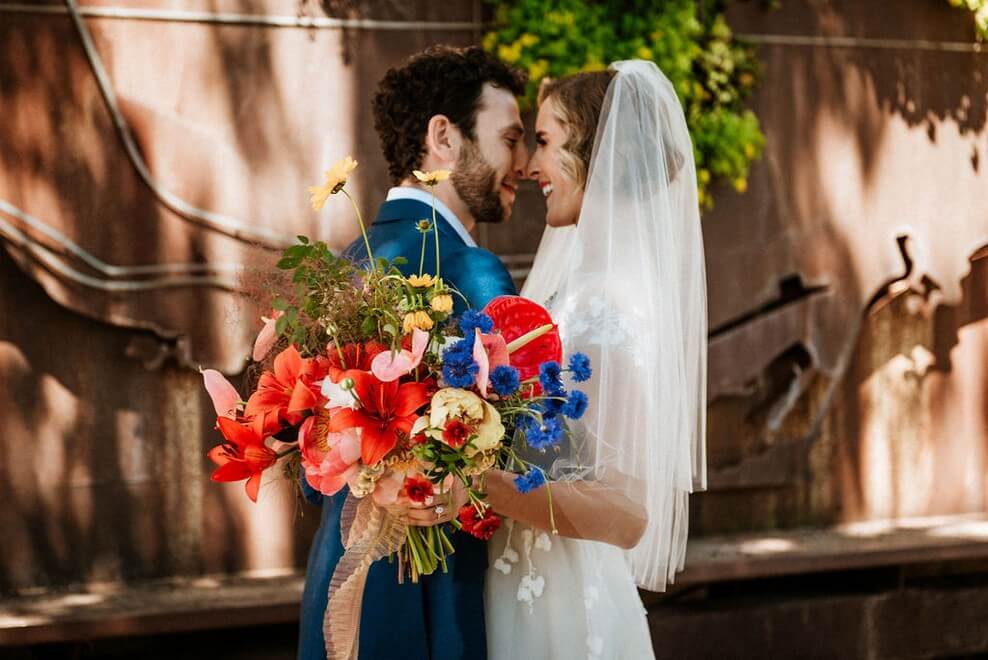 Photos Courtesy of Erin Leydon
"Ashley and Neil's wedding at Evergreen Brick Works was undoubtedly one of my favourite weddings of the season! Ashley and Neil came to us with an openness and willingness to go above and beyond your typical wedding design. They wanted a unique colour palette, over the top installations and rad vibes – a Love by Lynzie dream client! We curated a design full of heavy DIY installations which included a custom 12 ft wide seating chart, 6 mylar fringe chandeliers above the dance floor and a completely flowerless Chuppah made out of paper fans, honeycomb and diamond shapes. This wedding will definitely go down as one of my favourite designs to date."
– Jess, Mad Bash Group
---
Swoon Events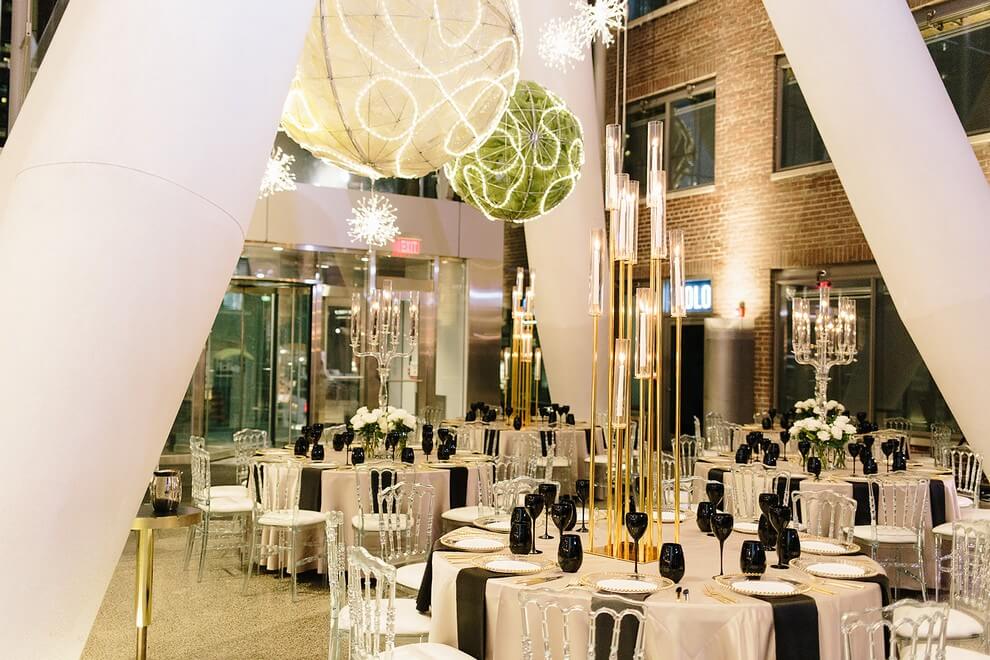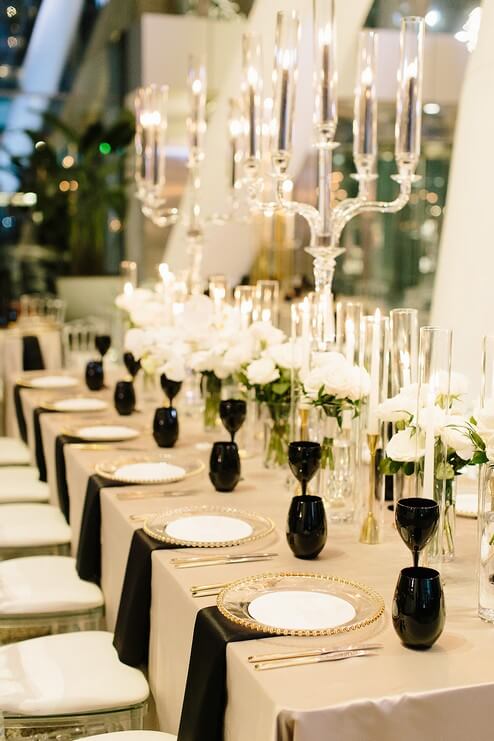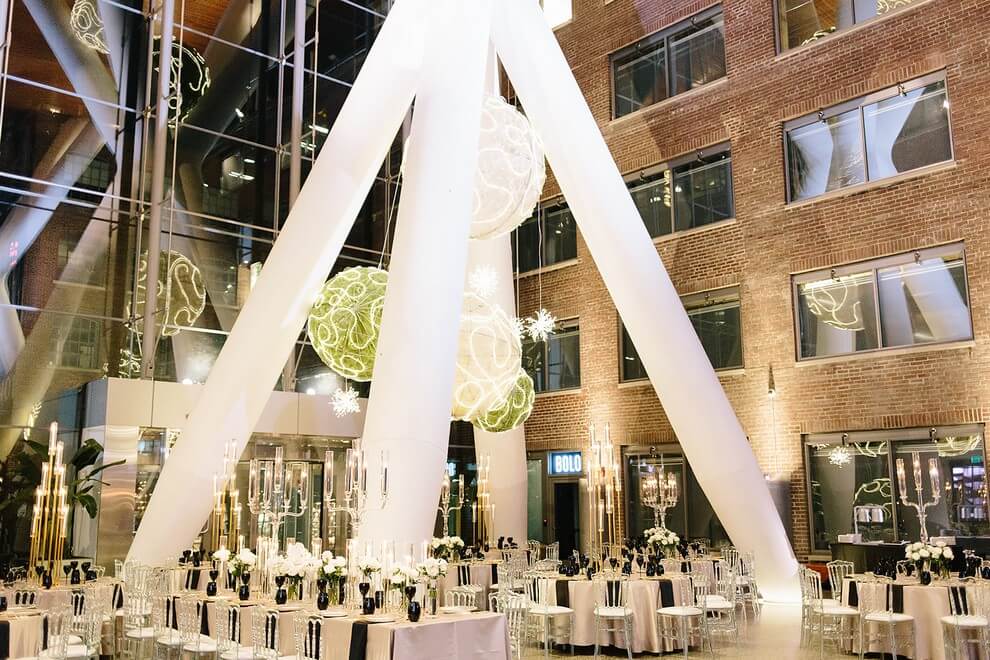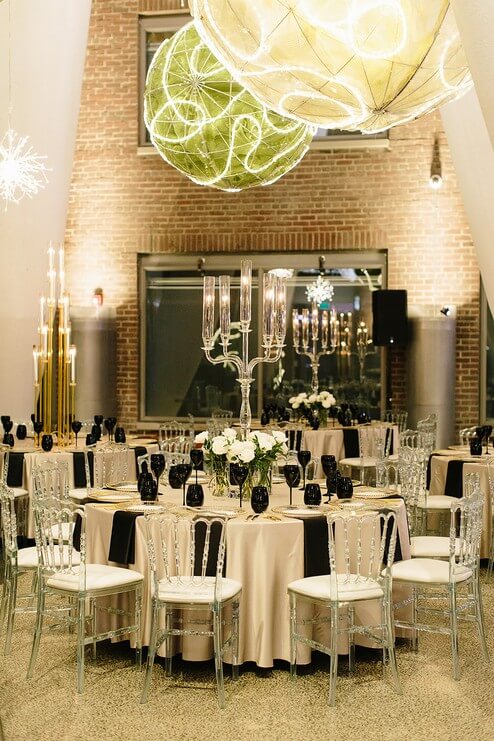 Photos Courtesy of Mango Studios
"We ended the year with one of our favourite weddings – Erin & Tony's chic and modern affair at Ricarda's | The Atrium. Erin came to us only six weeks before the wedding, which we jumped right on and planned and designed to perfection! Erin wanted a sleek and modern vibe, and most importantly, wanted the guests to have fun. Together with Rosanne from The Social Rose, we designed the room using a neutral colour palette of champagne, white and gold, and added pops of black to give a modern edge. The guests dined on delicious food stations and danced all throughout dinner. The party kept going all night thanks to the amazing band Soular! It was so fabulous to see it all come together, and an honour to witness such happiness on Erin and Tony's big day!"
– Alana, Swoon Events
---
Designed Dream Wedding Planning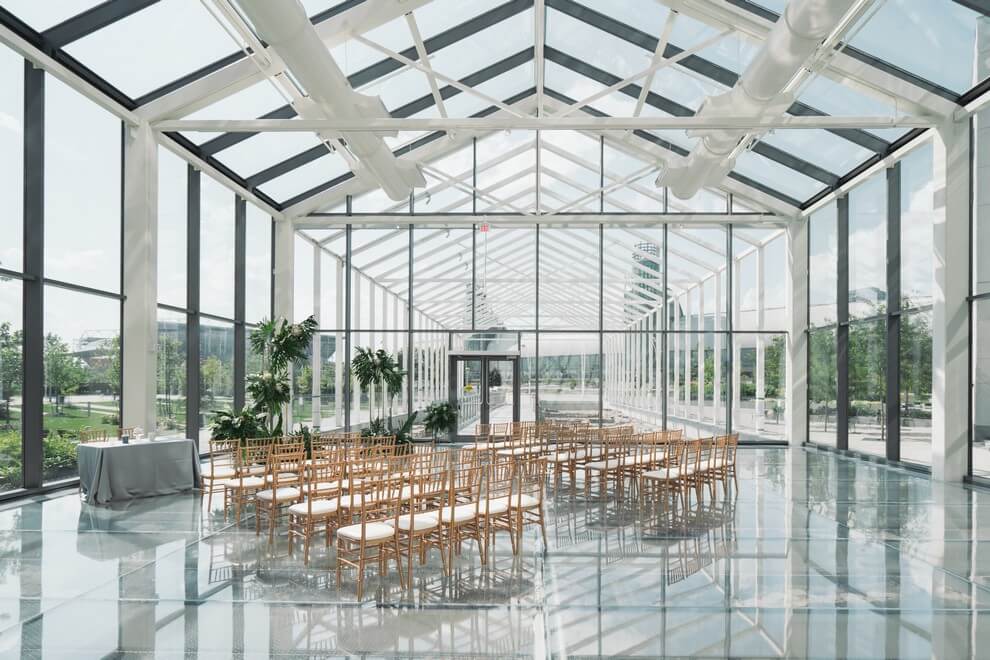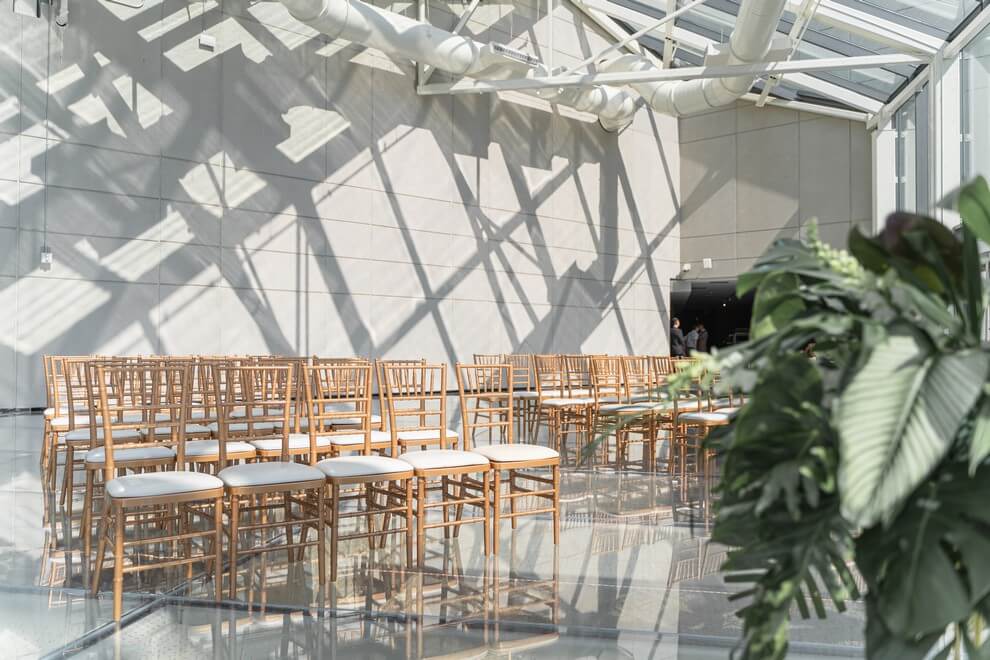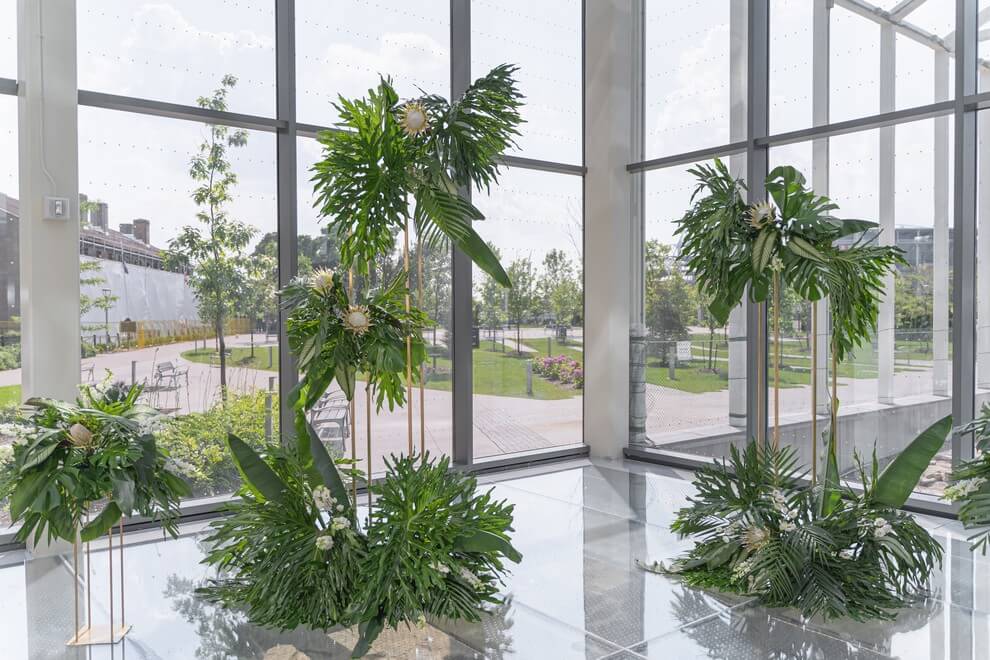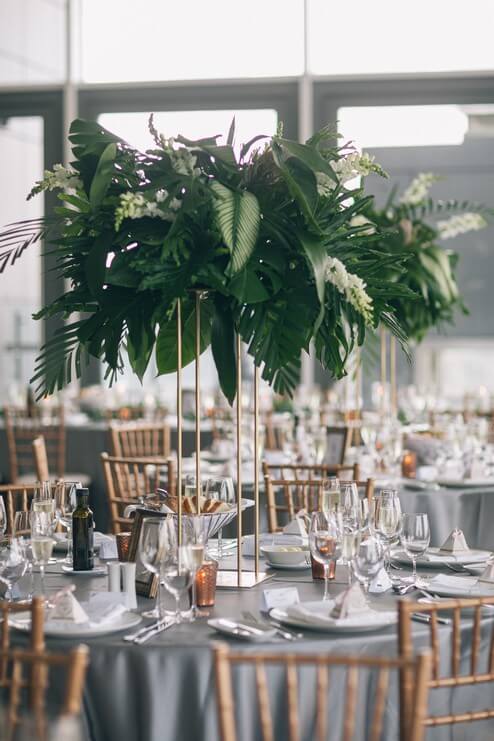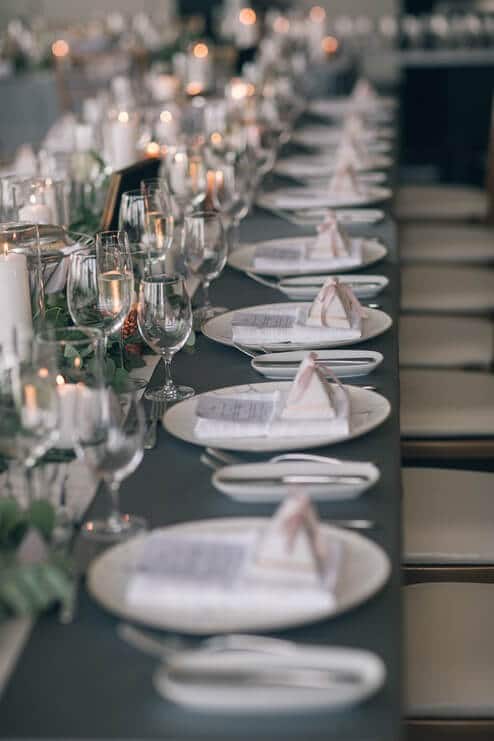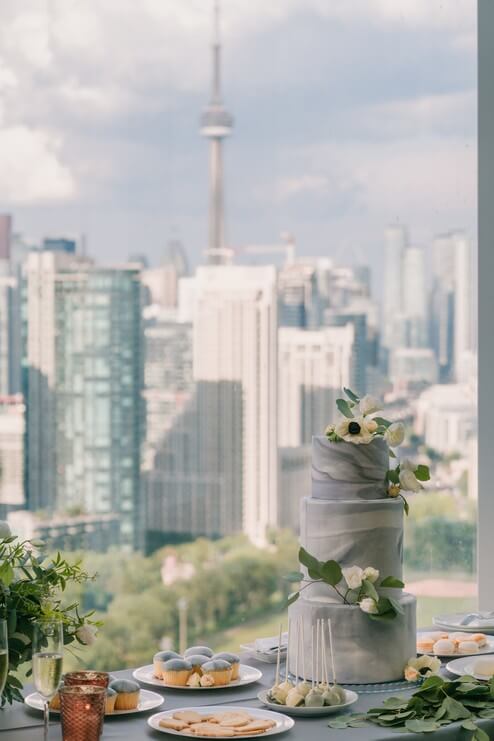 Photos Courtesy of ZY Photo
"It is always hard to pick one wedding out of all the amazing weddings we do in a year. However, there is one wedding that stood out the most for us in 2019. It was the minimalist tropical wedding we did for Waner and Henry. The couple only visited one venue, Hotel X Toronto, and they fell in love with it the moment when they walked into the lobby. The moment when the couple booked Hotel X, we nailed down the wedding theme – minimalist tropical. The bride told us that she liked tropical leaves and marble because they are simple yet chic. We then decided to not incorporate a complicated design. We recommended they use grey linen for all tables paired with golden chairs to make the green stand out even more. When darkness fell in the evening, the candle flames created a super romantic ambiance in the glass room.
On the wedding day, everything took place at Hotel X, getting ready, tea ceremony, photo session, ceremony and reception. The flow went super smoothly, and because we had the rooftop for the whole day, guests chilled there during the cocktail hour and after dinner. It was a relaxing day full of happy as well as touching moments. We still remember the couple's vows, speech, first dance and how happy they were that day!
We love our couples and we love realizing their dreams!"
– Carly, Designed Dream Events
---
Rainbow Chan Weddings & Events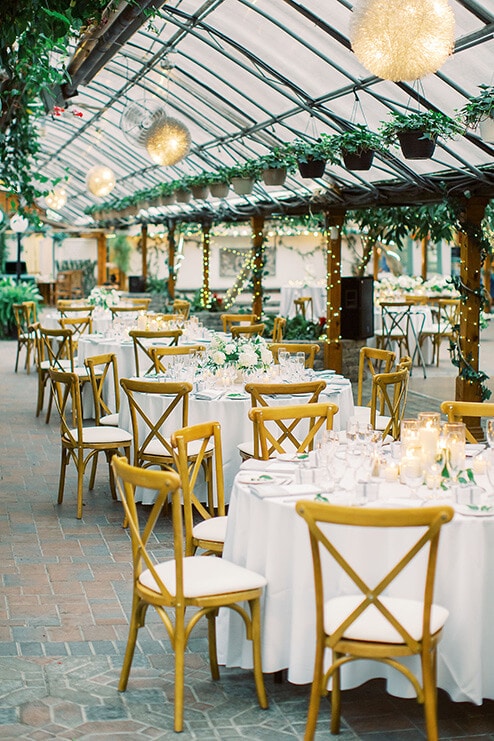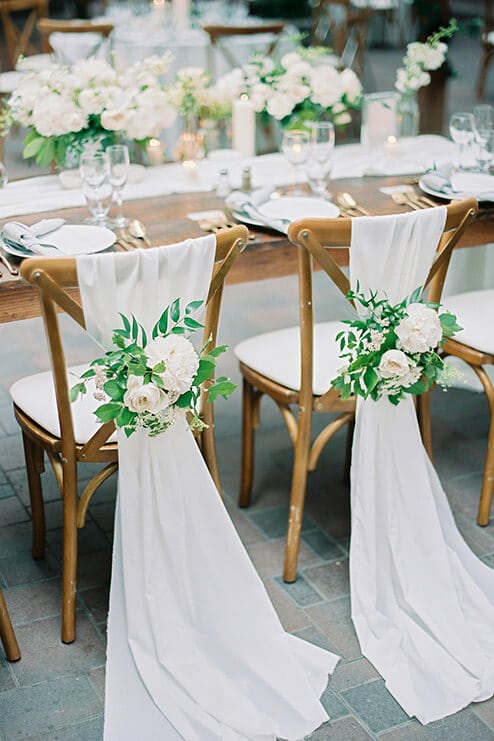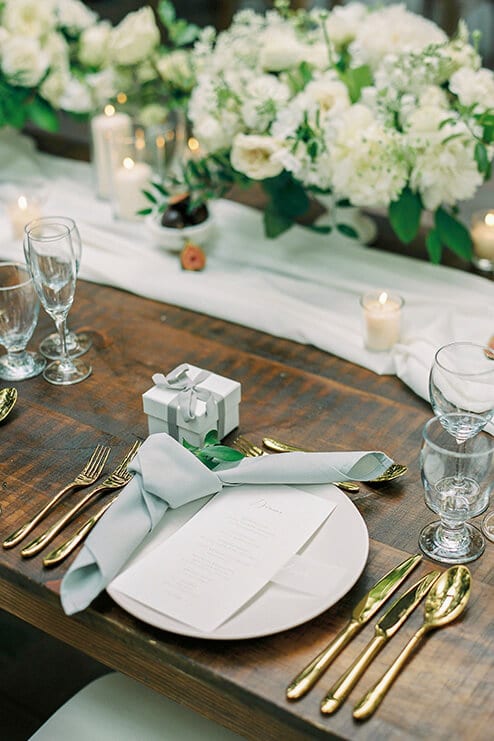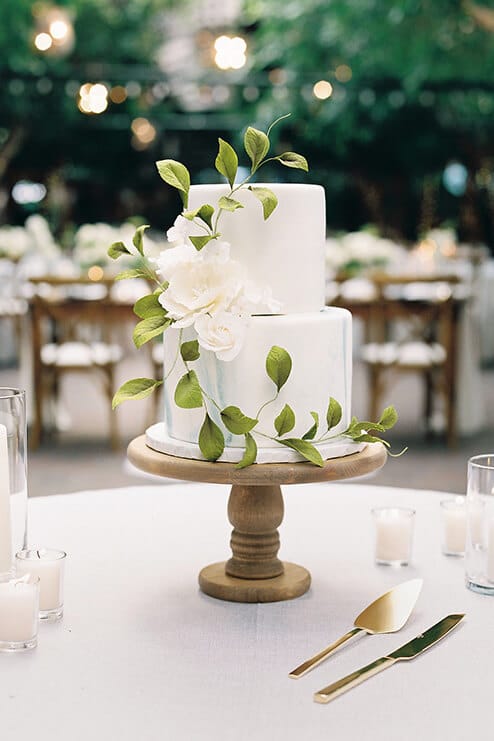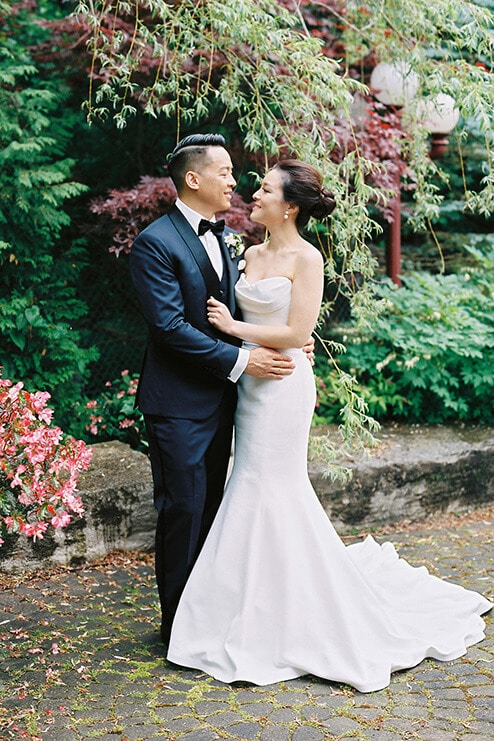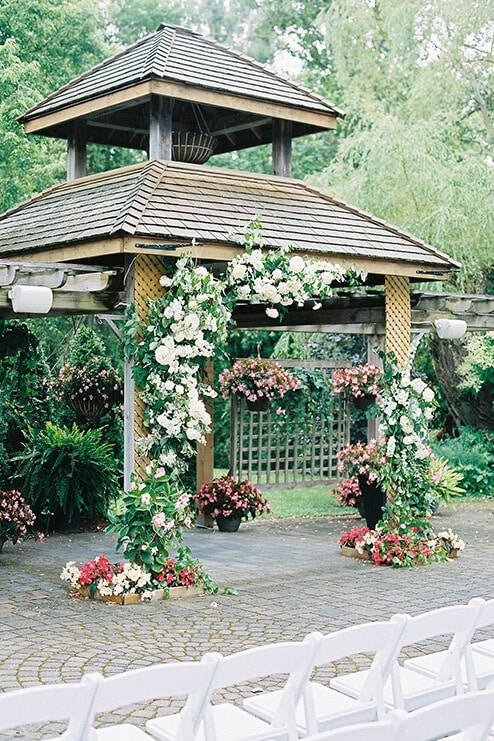 Photos Courtesy of Will Reid Photo
"Sonia and Chris's wedding was held in Newmarket, ON. Both the bride and groom are living in Hong Kong, but came to Canada for their wedding. We are in love with all the details on their wedding day, we had so much fun with this one!"
– Rainbow, Rainbow Chan Weddings and Events
You May Also Be Interested In
Devoted to You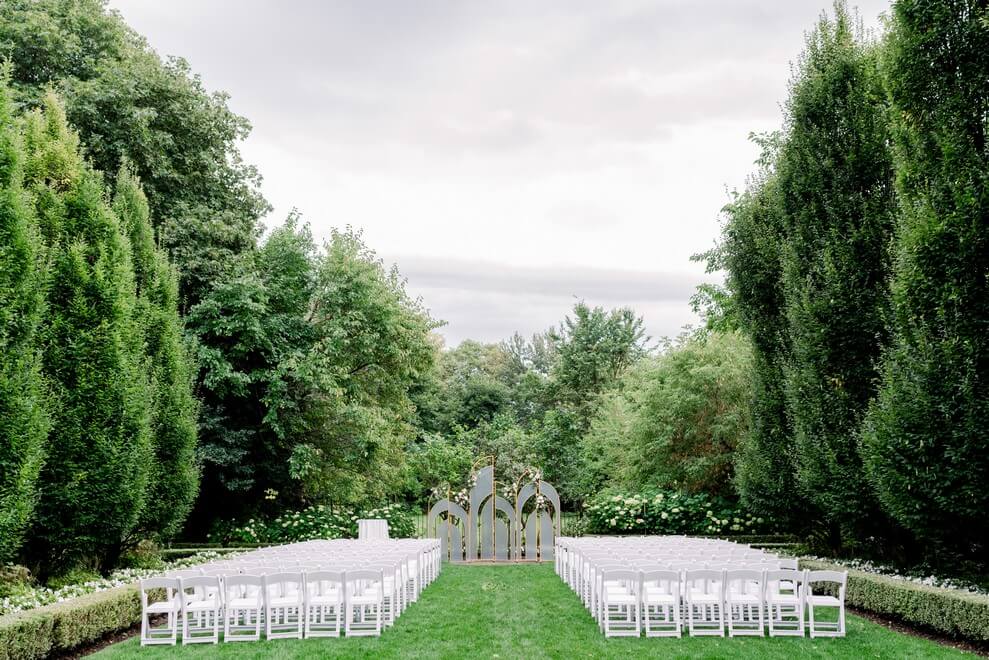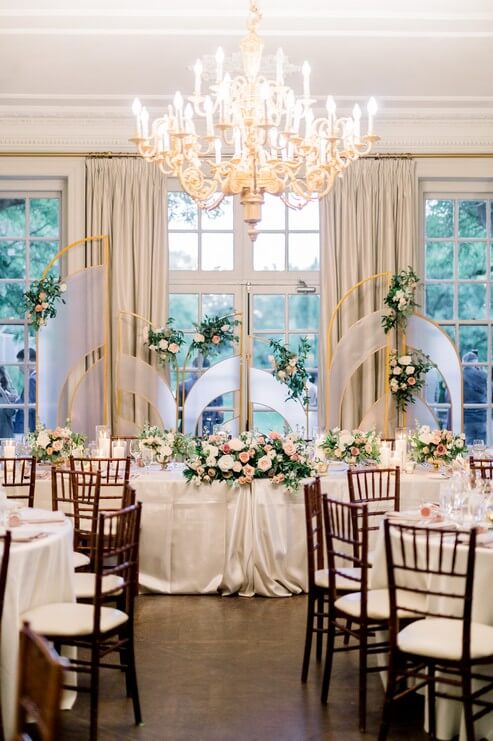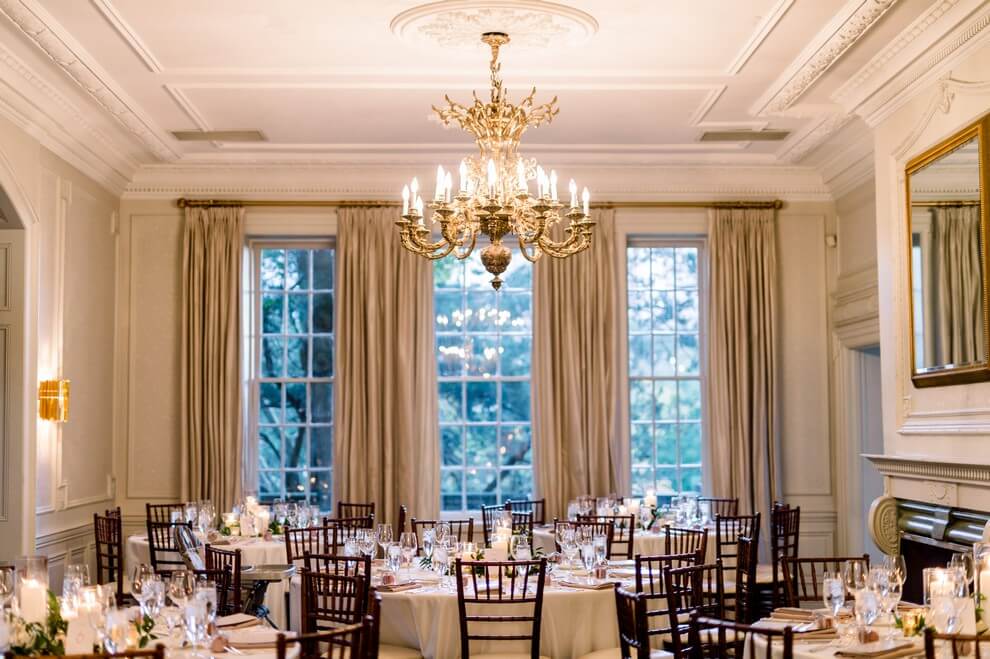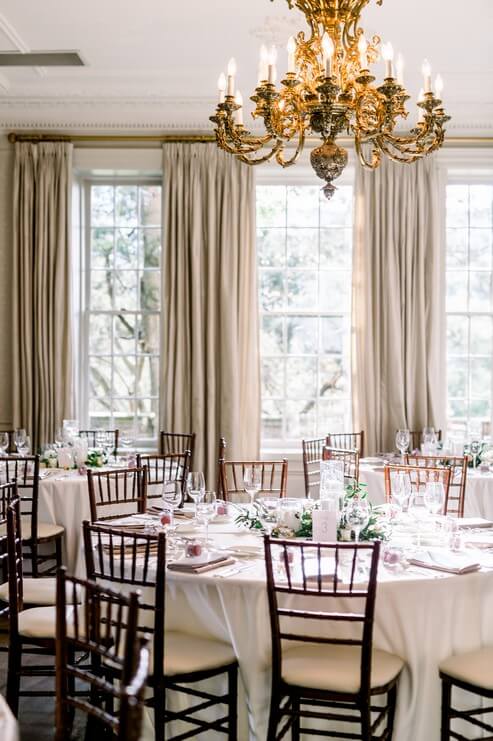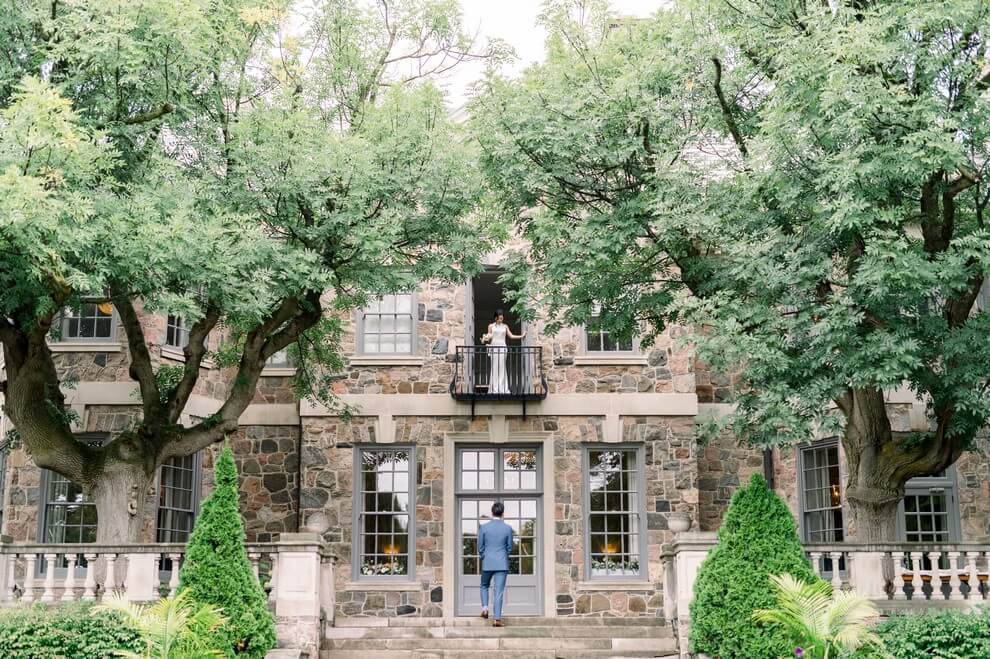 Photos Courtesy of Whitney Heard Photography
"Annabel and Derrick's wedding at Graydon Hall Manor was definitely one of our favourite weddings from 2019. The venue is well known for its beautiful garden and delicious cuisine. Annabel and Derrick are such a wonderful couple to work with and their love story is very special. Their friendship started back in grade 5 and their love had nurtured for almost 20 years. Friends and family came from all over the world to celebrate the big day with them. Annabel and Derrick are big travellers and after they booked the venue, they decided to move to Asia together, so the whole wedding planning process was done remotely.  Annabel started the day with hair and makeup with her bridesmaids and she had her first look with them, before the big reveal with Derrick which was super cute. The most magical moment of the day is when they had their first dance on the terrace surrounded by their guests and sparklers, having a big singalong to their first dance song in Grade 7 This I Promise You by NSYNC.  It was such a beautiful moment that I will always remember being a part of."
– Carmen, Devoted To You
---
Art of Celebrations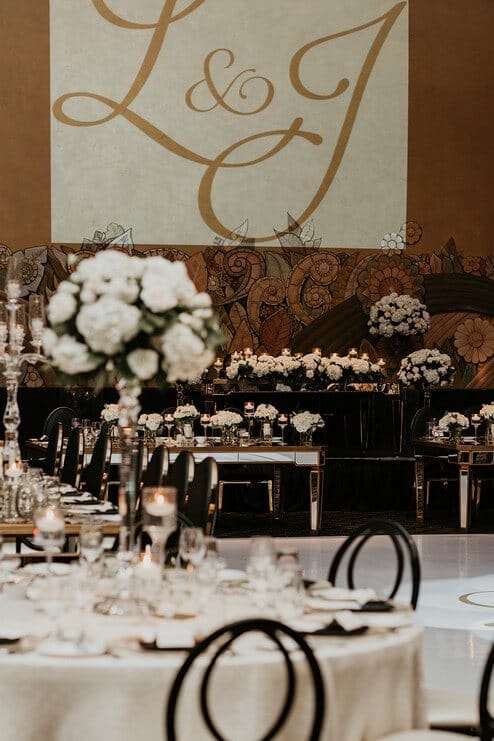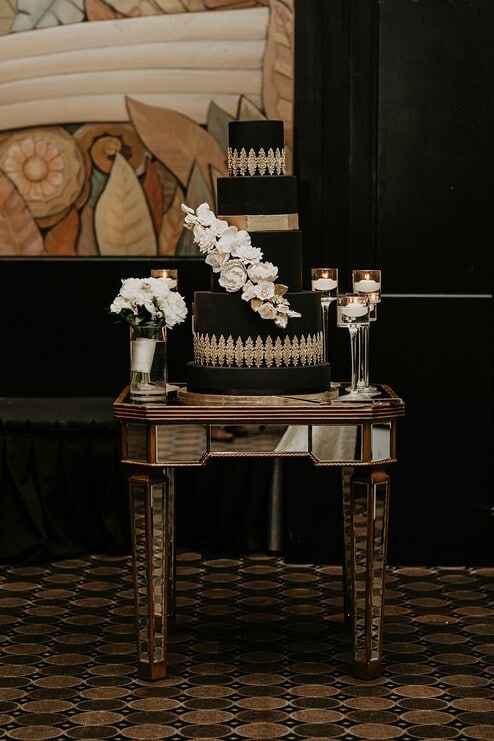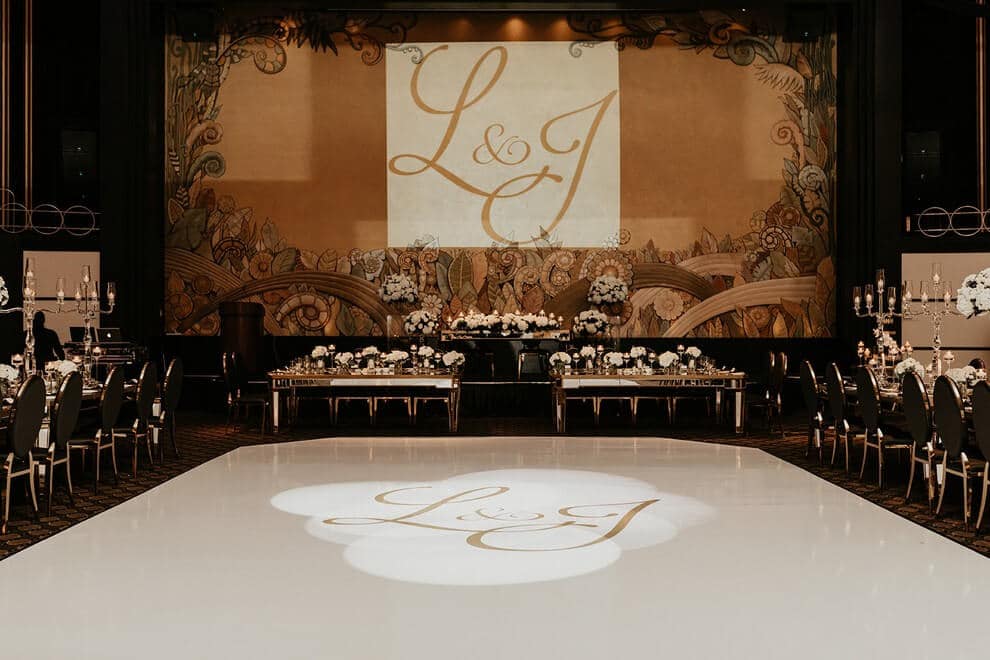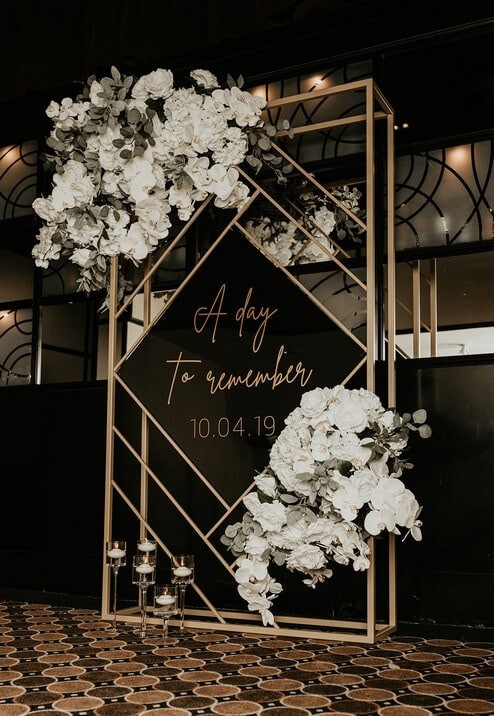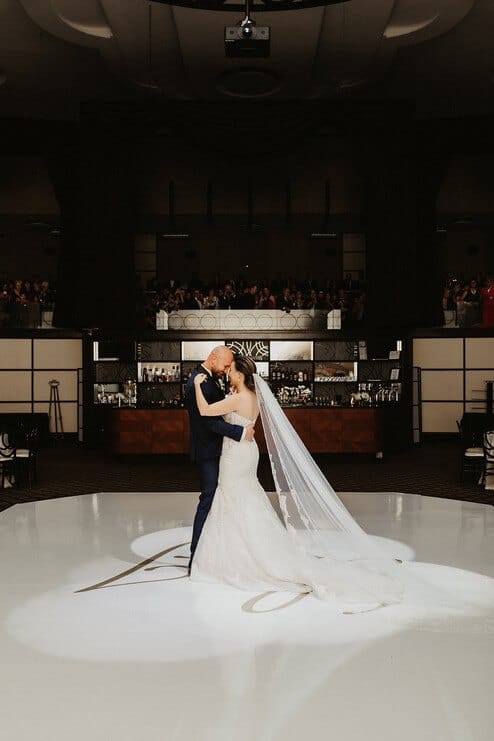 Photos Courtesy of Jessica Silveira Photographer
"Layla and Jerry's wedding was the epitome of class and elegance. This beautiful and opulent all-white wedding with traditional accents of gold and a little unexpected accent of black was both edgy and classical all in one. Layla was a dream to work with. She knew what she wanted but also relayed on the expertise of professionals to pull her vision together and the results were pure magic! Romantic candlelight, dim lighting and plush white florals against the dramatic Art Deco design of the Eglinton Grand's ballroom wowed the wedding guests as the balcony curtains were drawn to reveal Layla and Jerry's first dance down below. Besides the gorgeous decor, the guests were treated to great fun and amazing entertainment which included a silk aerialist and bongo players. All of these elements contributed to an extremely successful and beautiful event and our favourite wedding of last season."
– Roxy, Art of Celebrations