It's always exciting when a new venue enters the scene! Grace celebrated their brand new event space with a beautifully styled event that was a feast for both the eyes and stomach. The venue invited select industry professionals to enjoy a delectable menu all within their newly-launched 2,400 square foot event space. Connected to the space is Toben Food by Design's impressive 6,500 square foot commissary kitchen. It was a fantastic event from start to finish, and we're so glad that Olive Photography was onsite to capture all the magic.
Vendors Featured in this Article
Gold, blush and champagne touches accented the event space and it looked just perfect! Furniture rentals from Contemporary Furniture Rentals provided just the right amount of luxe, while custom marble and branded decals from DFD Event Solutions brought everything to the next level.
Florals from Jackie O Florists enhanced the space with bright and modern flowers. It was just the right touch! Complimentary gold carpeting from Reznick Event Carpets completed the look of this very beautiful seating area. This was certainly a popular spot for guests to grab a bite to eat and chat with a friend.
I loved the balance of masculine and feminine aesthetics in the event space, mixed in with the industrial loft feel. It was stunning!
When it comes to food presentation and taste, the talented Toben team never disappoints! You can be sure that they went above and beyond at to wow guests at their own event! The menu featured savoury Lamb Chops, Tuna Poke tacos, Lobster Wontons and seared Octopus. Core Event Staff were onsite to assist with food service and did a fantastic job.
Their Wagyu Beef Iron Steak dish prepared at a live chef station was a huge hit, and so delicious!
You can't have dinner without dessert! These warm ube cookies were literally heaven in my mouth. Warm, chewy, and so so good.
Chocolates from Monde Du Chocolat made an appearance as well, and fit right in with the decor. They were as beautiful to look at as they were to eat!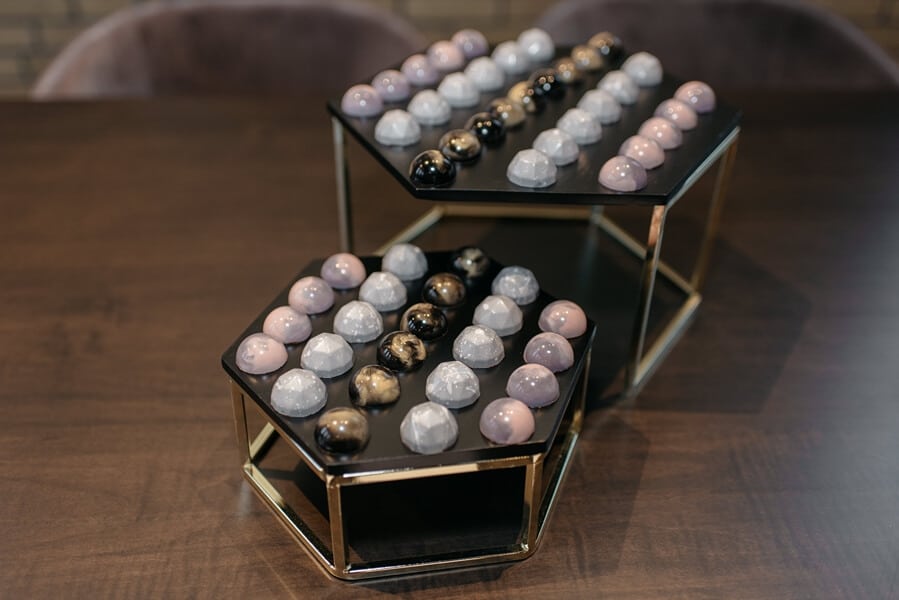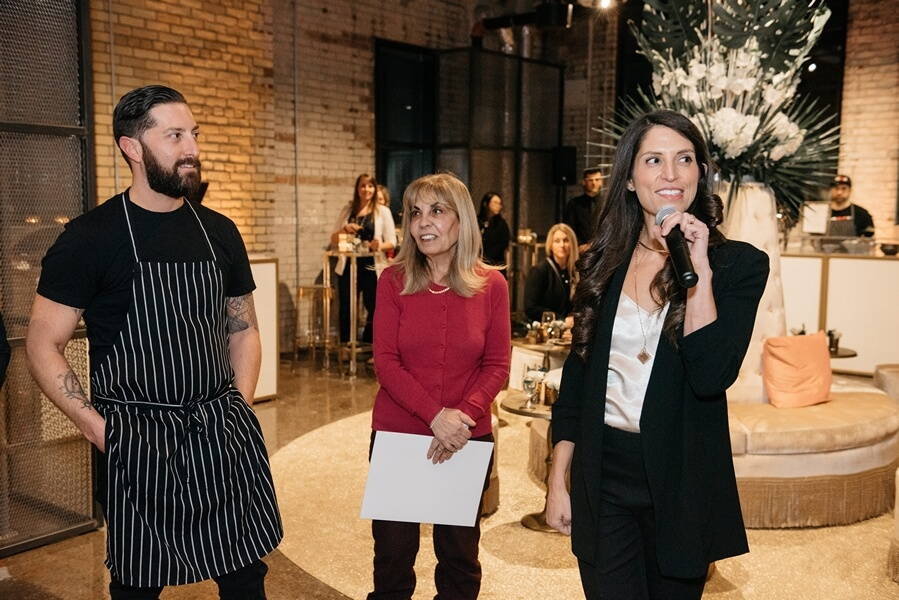 Chef Toben, Elana Kochman and city councillor Frances Nunziata share a few words of appreciation with guests. What a great lineup!
Sole Power spun sweet tunes all night, providing the perfect soundtrack to an already exciting event.
Live artists provided portraits to guests for a fun take home gift. How unique!
When a caterer throws their own bash, you know it will be a good one – you can be sure no one left this event hungry! Amazing food and a great crowd made this event quite memorable. I can't wait to see the many social and corporate events Grace will host in the future!