Ophelia and Darren dreamed of a classic, elegant wedding and chose the extravagant Grand Luxe Event Boutique in Toronto to host their big day. Known for its personable service, the venue made sure the big day ran smoothly while Revel Photography captured all the precious moments.
From the couple: Our main goal for our wedding day was to simply enjoy the day and take in all the special moments, surrounded by family and friends. The weather was great and the day went smoothly, all thanks to our wonderful vendors and helpers. We think our guests had a great time, and we definitely did!
Boasting a classic romantic theme set in soft whites with a hint of blush, you'll definitely want to Pin this one!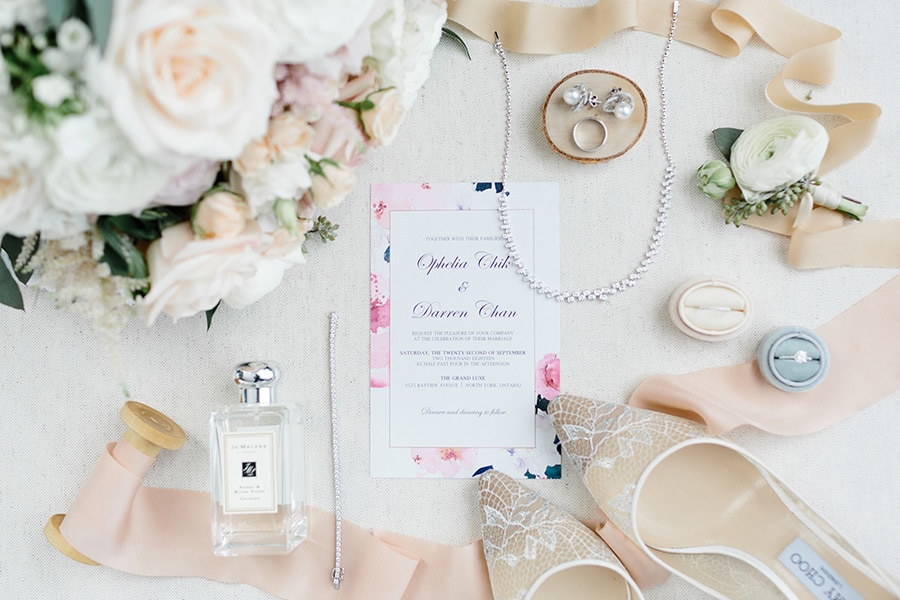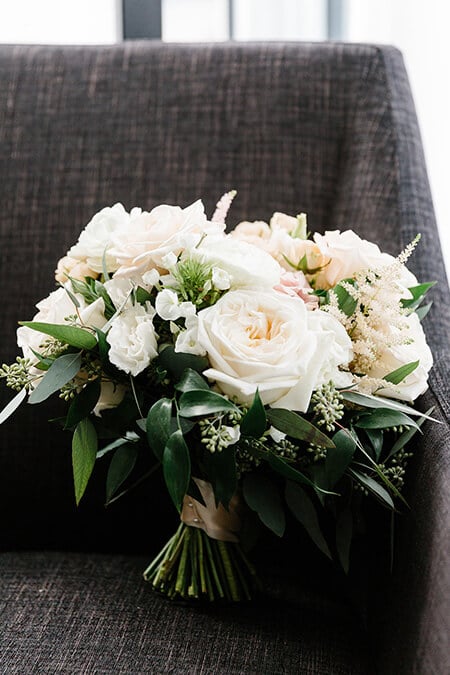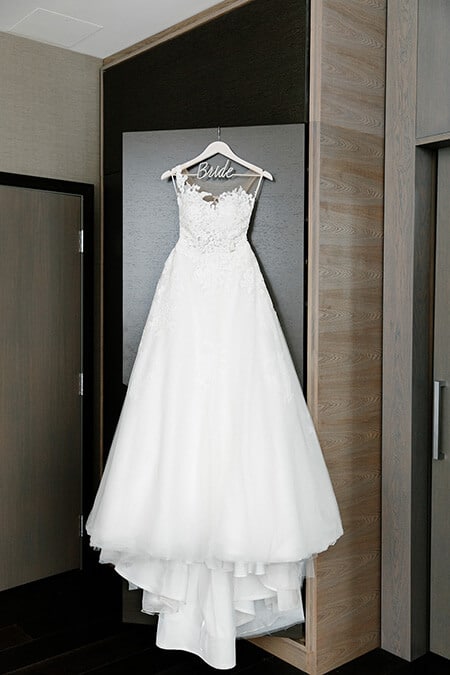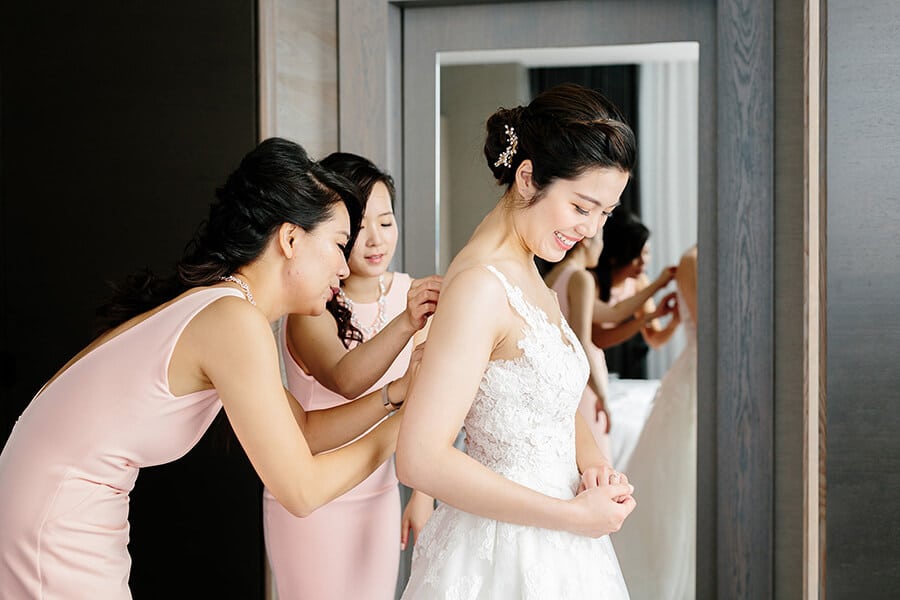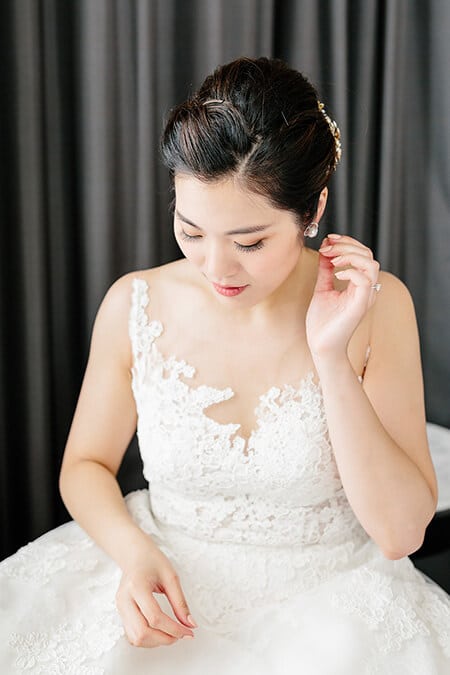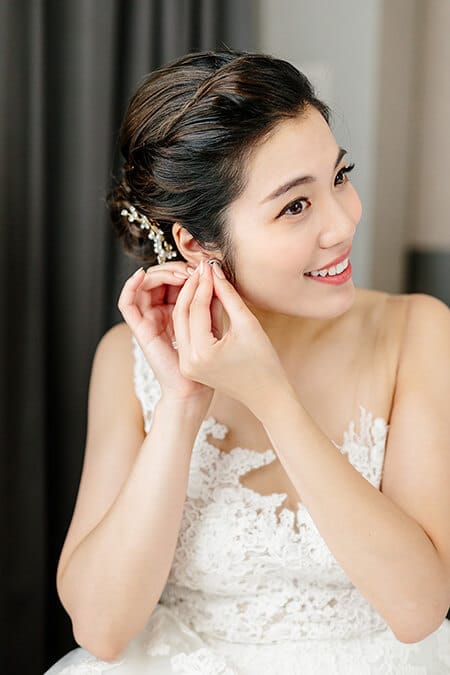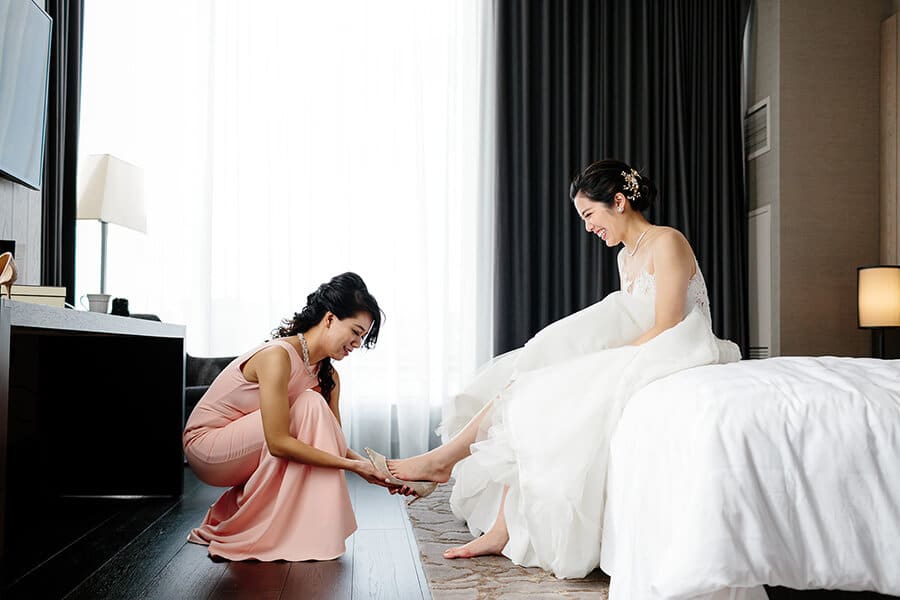 Ophelia looked stunning, wearing a beautiful gown with a delicate crocheted bodice and dainty Jimmy Choos to match.
Vendors Featured in this Article
The weather was ideal for a romantic stroll in the gardens after sharing their sweet first look at the hotel.
The ceremony was in a pristine white room with grey-white curtains lit up with a soft glow. Ophelia and Darren exchanged vows atop a small podium. Guests were overjoyed when the officiant said "you may kiss the bride!"
Round tables framed the dance floor in a reception hall with soft lighting. The tables were dressed completely in white with lovely ivory and blush centerpieces from The Flower 597. As guests trickled in and found their places, flutes of champagne waited at each seat. Everyone cheered as Ophelia and Darren entered the room. After a few speeches and a toast to the new Mr. and Mrs., friends and family enjoyed a superb meal and a delicious cake designed by Steph and Flour, then filled the dance floor. It was a perfect ending to an unforgettable day!