A landmark anniversary marking 25 years of success, Decor & More invited friends, clients and colleagues down to celebrate their quarter century milestone. Held in their very own Oakville office complex, how fitting it was that an otherwise traditional warehouse space be completely transformed into 36,000 sq ft of pure design inspiration!
A big thanks to Stephanie and team at Leblond Studio Inc. for capturing all the events of the evening.
Vendors Featured in this Article
Walking into the space, a palpable sense of passion and creativity emanates from every surrounding detail. Warehouse aisles transformed into a vibrant "Streets of Toronto" theme with each "district" represented through creative use of lighting, food stations, entertainment and of course, stunning decor!
Our friends at Presidential Gourmet catered the event; offering up a tantalizing selection of mouth watering choices including lime-pickled shrimp on blue polenta coin with pineapple-avocado and pepper salsa (below), pulled chicken mole with pineapple jalapeno salsa tacos and duck confit with cherries served in a steamed bun.
…and you'll definitely want to check out this gorgeous sweets table by Candy by Katie!
A warm farewell: the evening's celebration served also as surprise retirement celebration for founder Leslee Bell. With the help of the entire D&M staff, this event was kept completely under wraps. Pictured below, Leslee's son Bryan informs the audience of Leslee's momentary arrival.
After some initial shock, Leslee heads up to the podium to thank all in attendance. Leslee's impromptu speech was so inspiring and so impressive, one couldn't help but wonder how a prepared speech would sound?  Truly remarkable!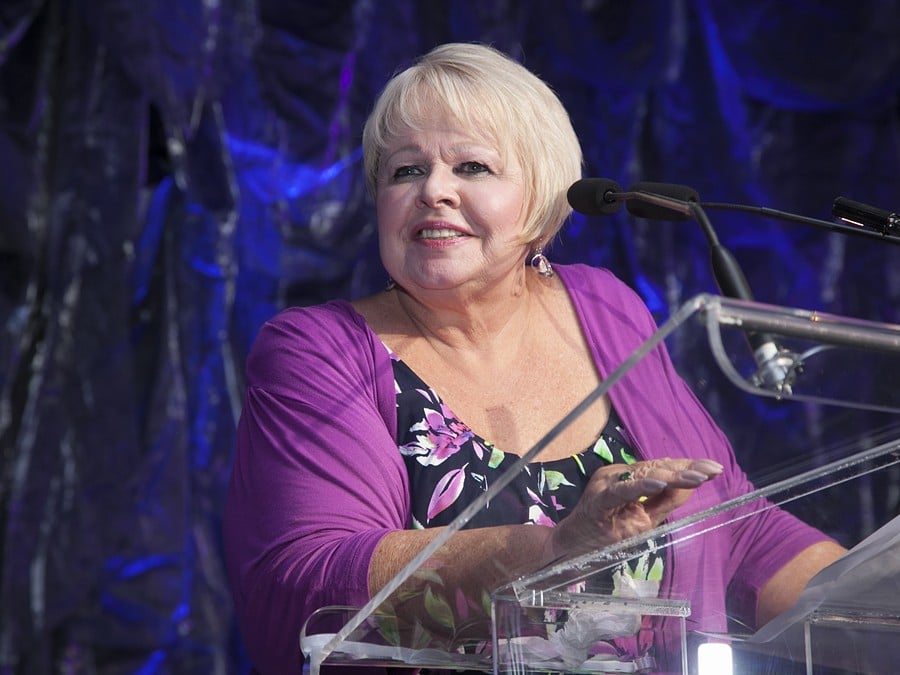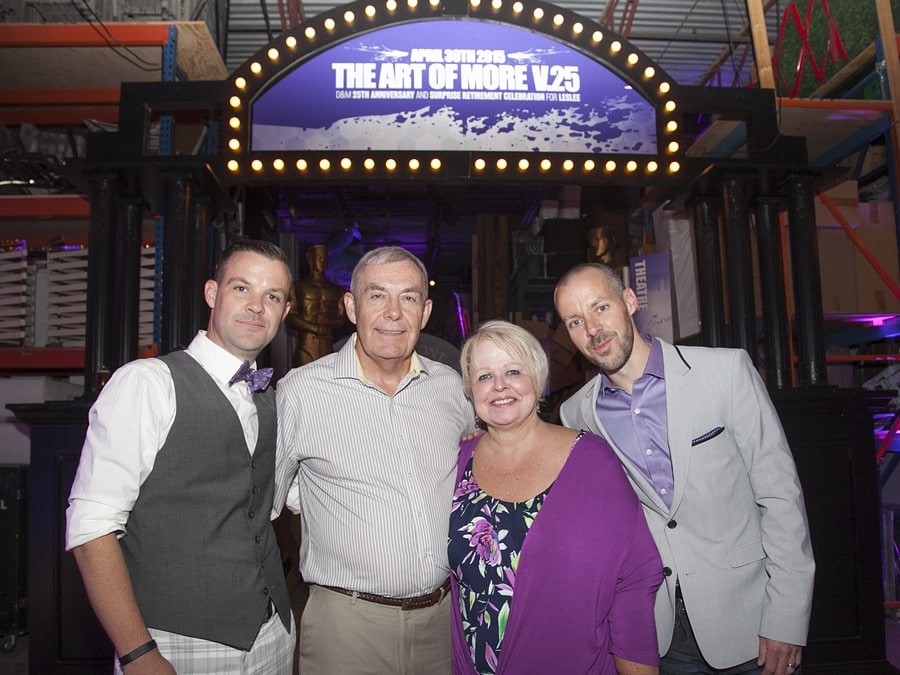 A family affair: The Bell Family (left to right): Greg, Tom, Leslee and Bryan
Capping off the evening: dancers, singers, and a slomobooth by Event Circle. Umm, did we mention that this was held in a warehouse?