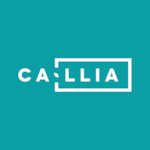 We work differently than traditional florists by offering 3-4 handcrafted arrangement styles including the freshest, most unique, and best quality flowers based on what's in season! Our high-quality florals are much more affordable than traditional custom wedding arrangements. 💐
In Style & In Season
We select super-fresh flowers and greens to make gorgeous, seasonal bouquets. While you won't see tulips in January or peonies in November, we'll get you beautiful florals at a fantastic value. If our flowers were any fresher, they'd still be on the farm!
Hand-Crafted & Hand-Tied
Our Lead Bouquet Makers carefully arrange bouquets in a wildflower, garden-inspired look! We design each bouquet style to be fresh, seasonal and beautifully balanced, so we don't do any customization, sorry. We switch them up every 4-6 weeks!
Super Simple & Budget Friendly
Since we only work with seasonal flowers in just 3-4 styles at a time, we're about 75% less expensive than average wedding flowers (typically about $700)! We does bouquets, boutonnières, pin-on corsages, bulk eucalyptus and 2 types of centrepieces. No consultation or customization fees — we keep it simple!
Made a deal on Dragons' Den 🐉
Company Overview
Company Overview