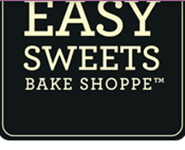 Easy Sweets
Vendors Similar to Easy Sweets
This vendor does not yet have any EventSource reviews. Be the first to leave one!
Worst bakery ever please ignore all 5* reviews as it is the owners and family posting
Deena Goldberg
February 2019
I love this bakery! 2 years in a row I've ordered a special cake for my daughter and both times the cake has exceeded my expectations! It looks lovely and tastes delicious. Highly recommend!
Yaron Mendel
February 2019
Love love absolutely love this place. Lemon squares are incredible. Any occasion I have only from here. Thank you so much
What a complete disappointment of a cake I just received. I have ordered from Easy Sweets a few times in the past with no issue. Cake was decorated well and tasted great.This experience has left me completely speechless. After placing my order, I was informed 4 days ahead of my party they were going to be closed on the Sunday I needed it for the party (the cake designer said it was a last minute decision by the owner)and I needed to pick it up by 2pm the Friday prior. Excuse me, but if you have customer orders, it is proper business practice to fulfill on your customer obligations!! I had to take a day off work for a cake delivery?? On top of that how fresh is this cake going to be if it is baked 3+ days prior to the party??Well I agreed to that as I have no way in finding a bakery that is dairy/nut/egg free that can make a custom cake on a few days notice. Nowthe cake. My request was a very easy white slab cake with a rainbow drip around the sides. I provided numerous photo samples and a copy of the party invite to understand the colour scheme (but really, Im sure everyone knows what colours are in a rainbow). Also, a paint palette to place on the cake. The cake I received looks like an amateur decorated it and the colours are terrible. They used gel icing to make the drips which I could have probably done better myself and there is no red anywhere on the cake. Instead, the rainbow on my cake is blue, forest green, dark purple (almost black), yellow, and orange. The paint palette on the cake was printed on an inkjet printer with paint colours forest green, blue, brown , orange and royal blue. My discussion with the designer after receiving the cake was beyond frustrating. She informed me that I didnt specify I wanted red (so my photo samples, emails, and verbal explanations werent explicit enough?), then she went on the say when she tried decorating with red it looked like blood (??). She then went on the say that she could have used a different type of icing material for the cake but it would have cracked after 2 days in the fridge. On top of that, the printed invoice on the cake box clearly says rainbow drip and name in red icing. I am so disappointed. After all this, Im afraid to taste the cake.
Monica Gibbs
November 2018
Thank you Easy Sweets Baked Goods for this awesome cake!It was absolutely perfect for my son's Birthday and everyone loved it. With so many kids there it was great to have a gluten free, dairy free and nut free cake with his favourite (pirate) theme that was moist and tasty. I will definitely be ordering from Easy Sweets again! Thank you!!
Easy Sweets has been mentioned inside these other vendor profiles:
Blog Posts featuring Easy Sweets