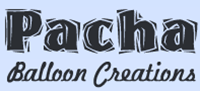 Pacha Balloon Creations
Vendors Similar to Pacha Balloon Creations
This vendor does not yet have any EventSource reviews. Be the first to leave one!
Amanda Rogers
December 2019
The balloons which were done for my daughter's fourth birthday party were lovely. Claudia and another assistant arrived early and went about executing the set-up with grace, professionalism and efficiency. The overall decor was punctuated with a pallet of vibrant colors which provided the perfect touches in creating a fun vibe for a children's event. Thank you to Alexandra and her team for helping to add the 'wow' factor I was aiming for.
Alex Agati
September 2019
Pacha continually exceeds my expectations with their designs and customer service. They always deliver only the highest quality product, and do so in the most professional manner. I have used them for personal and business events for close to 10 years, a testament to their quality and level of service.
john peter ialenti
November 2018
Unbelievably creative. Alex can make your event space or function look stunning. To the person that got three prices from 3 different people... They were probably 3 different types of arrangements. Her prices are more than fair, awesome person to deal with. I always use pacha balloon creations for all my functions and parties
Sonia Tassone
August 2018
We always take time to complain. Although we never take the time to say something good!I have been using Pacha for years and I am beyond happy every time they make balloons for my events. Alex is so accomplished and wonderful at everything she does. I have never ever been disappointed. I recommend them to everyone! Great work and service!
Jennifer Marsala
July 2018
I can't describe the absolutely beautiful arrangements I received for my son's communion celebration from Pacha. The beautiful colours and stunning designs were more than I could have envisioned for that day. My son was beaming when he saw them all! The ladies I dealt with during my consultation and upon delivery were so friendly and knowledgeable...they knew exactly how to make that special day shine a little brighter! Thanks Pacha...you guys are my only go to for balloons!
Our go to balloon decor artists. Professional, very creative and a pleasure to work with.
Pacha Balloon Creations has been mentioned inside these other vendor profiles:
Blog Posts featuring Pacha Balloon Creations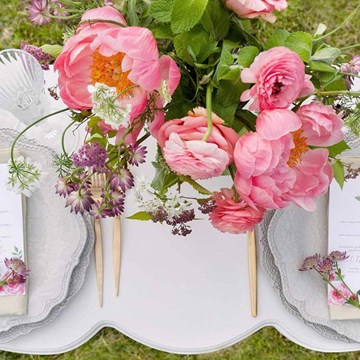 Read more