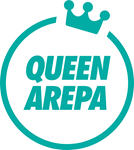 Queen Arepa
Profile information for "Queen Arepa" could not be found.
Venue Acct Mgmt
November 2019
I personally get access to review all the survey results and am proud to share with you that yourself and the other food trucks got great reviews. Congratulations!
Amazing food!! Everything was so fresh and tasty, lots of flavour. I am usually not a fan of gluten free food but Queen Arepa changed my mind!! Delicious - I loved every bite . Would definitely recommend it!
The best venezuelan style food in town. Excellent and delicious fresh arepas... good and professional staff ... 100% recommend.
Queen Arepa has been mentioned inside these other vendor profiles: