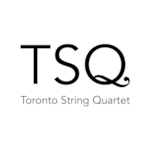 With 15+ years of experience in the events industry, The Toronto String Quartet is THE choice for string ensembles in the city of Toronto and across southern Ontario. TSQ's exclusive group of talent always delivers the highest standard of musical performance and quality of service. TSQ's presentation, musical proficiency and attention to detail, makes them the ideal musical choice for your event.
Services Offered:
Specialization of all String-related Music and Ensembles.
Over a dozen Custom Ensembles to choose from.
Choose your Song Requests from TSQ's vast repertoire, including: Classical, Pop, Top 40, Classic Rock, Movie / TV, Celtic, Jazz and beyond...
Sound / Amplification services.
Music Consultation and Coordination
Very good and clear communication with Kevin. He provided great recommendations to ensure we got the best experience from him and his team. We opted to go with a trio String and although the event was outside and the sound didnt get through to all the zones. Those who were near by were very pleased with the quality of the performance.
My wife had a preference in hearing the LOTR songs and they did a great job of playing it when she was around to eanjoy it. This shows great attentiveness to who is around and ensuring that we we got to hear what was important to us as the newly weds.
We recommend Toronto String Quartet 100%. We'll for sure rehire them on the next opportunity we get.
The String Quartet provided great music ideas based on our wedding theme and for the different parts of our ceremony. Including our wedding party walking down the aisle to the bride's entrance, walk, and the bride and groom's exit. They were able to make my wife's dream to have a cello at the ceremony and even suggested to add a pianist to duo in order to improve the overall sound and beat of the ceremony. The String Quartet is thoughtful in how certain instruments carry in the room and have great song options with a willingness to add to their repertoire if the time permits.
Professionally performed the day of the wedding ceremony and we would not have gone with anyone else for our wedding.
We had the Toronto String Quartet at our wedding and Kevin was so great to communicate with. The team played beautifully and added a great ambiance to celebrate our day. They also played a couple of our favourite songs during our ceremony which made it so special. If you are looking for musicians for any occasion, I would highly recommend them,
I highly recommend the Toronto Strong Quartet. They're extremely professional, incredibly talented and provide a worry-free experience from beginning to end. I was so pleased with the beautiful atmosphere they created for my event.
My husband and I had the pleasure of having Kevin play at our intimate wedding this past summer and it was a great experience. Flexible, professional, easy to work with, and of course, wonderful music. Would definitely recommend!
The best vendor for all music and ensembles involving strings!
Toronto String Quartet has been mentioned inside these other vendor profiles: