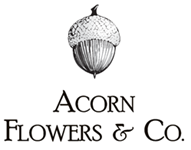 Acorn Flowers & Co.
Vendors Similar to Acorn Flowers & Co.
This vendor does not yet have any EventSource reviews. Be the first to leave one!
Experienced exemplary customer service here yesterday. My son needed a small bouquet of flowers for his girlfriend for their anniversary the day after Mothers Day during the COVID-19 pandemic. We went everywhere before Acorn and EVERYTHING was completely gone. We showed up at Acorn outside their locked door and were able to speak to the kindly salesperson. She told us at first that they only took orders over the phone and that they had nothing, but then she disappeared and returned with 6 of the prettiest orange roses to which she had added some greenery. It was perfect. Thanks so much for saving the day! A store that cares about their little jobs as much as a big wedding party has my business
Aislinn Hinnegan
May 2019
My fianc and I ordered flowers from a different florist in the Burlington area to be delivered on Mother's Day and they unfortunately were delivered 2 days early and the quality was very poor. Therefore, my fianc ordered a new arrangement from Acorn but it unfortunately couldn't be delivered until the Tuesday after Mother's Day. I just called Acorn (outside of business hours) and dealt with Josie, who was extremely friendly, and explained our situation. Josie was very sympathetic and said that Acorn could put together a new arrangement equal to value in the money we already paid and it would be delivered on Mother's Day for us. She also said the orders for Mother's Day needed to be ready in about 20 mins but that they would make it work for us! Wonderful customer service and we will definitely be returning to Acorn as customers in the future :)
Mandy Cheng
November 2017
The service was great. The staff were always very nice and polite. However, when my bouquet arrived, it looked nothing like what we had discussed. There were a few key things I had emphasized and wanted incorporated into my bouquet and was told it would not be a problem. But of course after I pay for everything in full, and saw the bouquet, it was missing the few key elements I had explicitly discussed. It was quite disappointing. I'm not sure if it was because my order was too small or they just completely forgot.
Acorn Flowers were referred to us by our venue (Harbour Banquet & Conference Center) and I am SO happy that they referred us. I was overwhelmed by the whole idea of finding a florist. I went to the bridal show in Toronto and there were so many possible vendors, I didnt know where to turn first. My first meeting with Nicole from Acorn Flowers was exceptional. I brought along some pictures of some ideas and things I liked, and she was able to truly that that and RUN with it! Its like she was in my head! She knew exactly the look I was going for and was able to express it (even when I wasnt!). Nicole was very respectful of my budget, suggesting things that would work best, and even suggesting some cost saving ideas. The flowers at my ceremony, reception, and for my wedding party were stunning, and Id recommend Acorn Flowers in a heartbeat.
Alessandra Rago
January 2017
Acorn fulfilled all of my flowery expectations with just a week before my wedding date. All my last minute changes were met without any issues! Everyone was so lovely and passionate and when they said they would be somewhere at a certain time, they were! For the level of quality and service I feel like I got a deal ! Acorn is now my regular flower shop! SO SO PLEASED! - happy bride!
Acorn Flowers & Co. has been mentioned inside these other vendor profiles:
Blog Posts featuring Acorn Flowers & Co.