LaSalle Banquet Centre is a living piece of Burlington's history. Anyone that lives between Oakville and Ancaster is likely already familiar with this lovely lakefront pavilion situated just above one of their favourite nature walks on the harbourfront. Built in 1917 by the city of Hamilton for community entertainment, it was originally restored in 1997 and more recently renovated in 2017 – all leading to its glorious new incarnation led by Edge Hospitality.
I was lucky enough to attend their 2018 Gala Tasting event, where this gorgeous Burlington wedding venue had invited all of this year's newly engaged couples to come and enjoy all of its many different taste options with their list of preferred vendors there to keep them company. Mike Streeter Photography captures all of the details from the evening.
Vendors Featured in this Article
Designs by Dina decorated the space with twinkle lights lining the ceiling and a rustic backdrop, complete with wood accents and candlelight to transport guests back to this venue's glorious warm feeling of the early 20th century.
Of course, food was the feature of the evening – after-all, it was a Gala Tasting event! Delectable menu offerings were presented in buffet style around the room's perimeter underneath the picturesque windows facing the park outside. A Prime Rib carving station was the first to catch my eye with plentiful portions served by a friendly chef. To his left was another chef cooking up fresh-to-order Butternut Squash Ravioli and Cheese Tortellini Pasta dishes – yum!
Additional food stations included a Pesto & Parmesan-topped pan-seared Salmon, a generous Charcuterie board and a fun slider station featuring everything from smoked meat sandwiches to mini hot-dogs (that's right, mini hot-dogs!)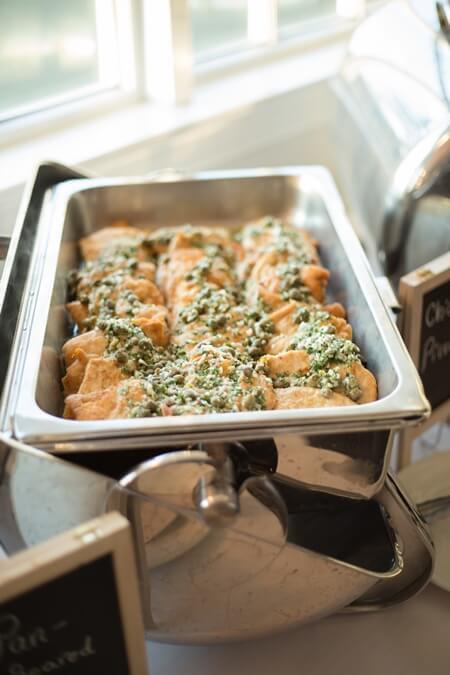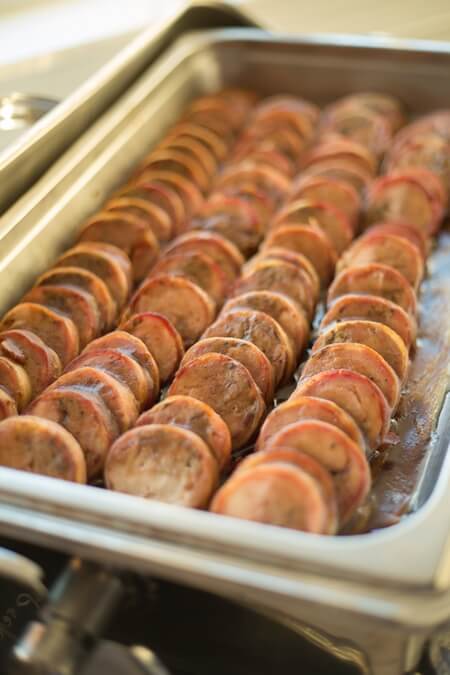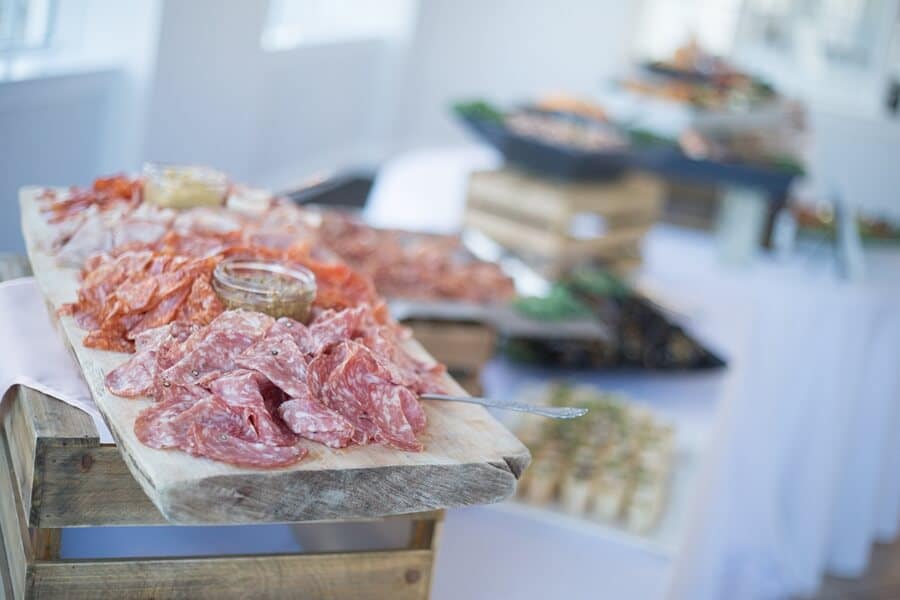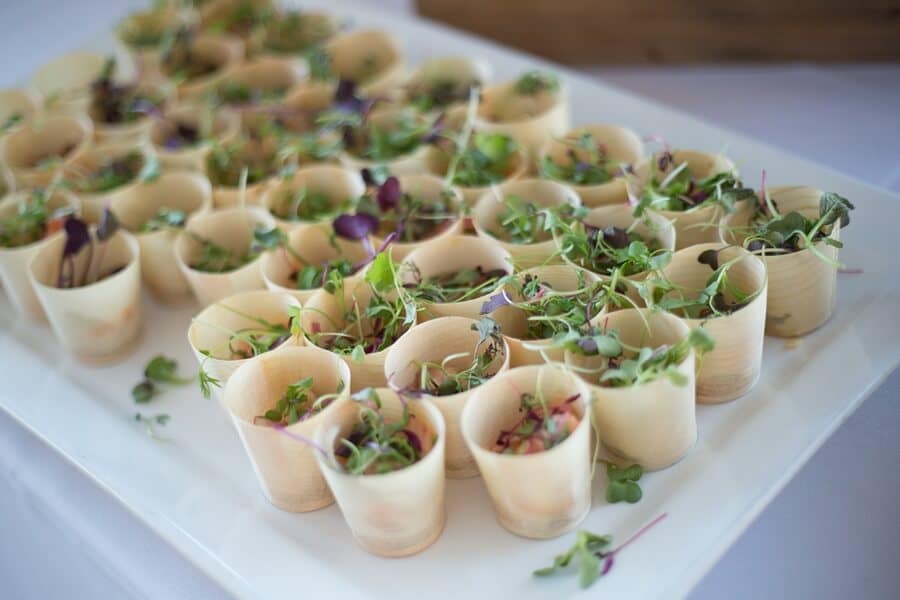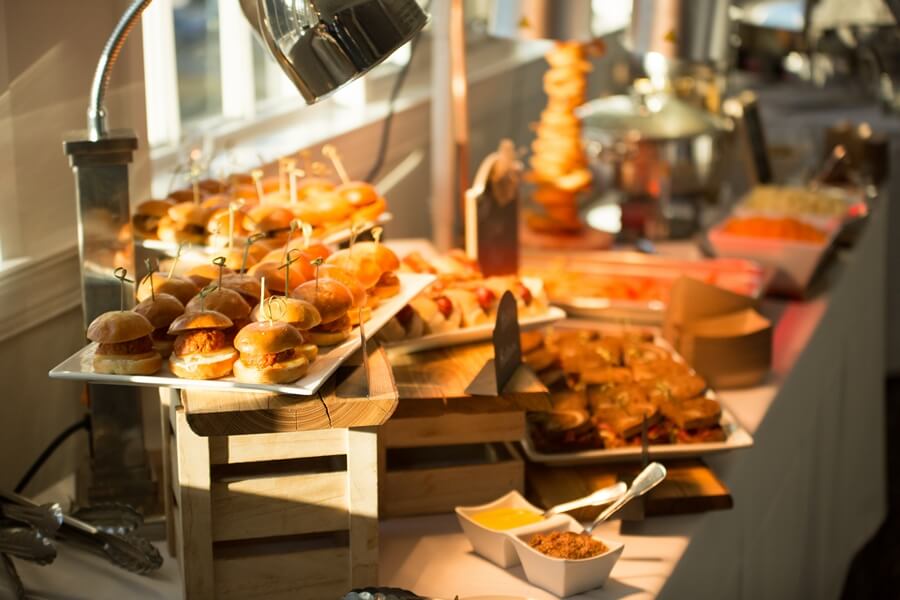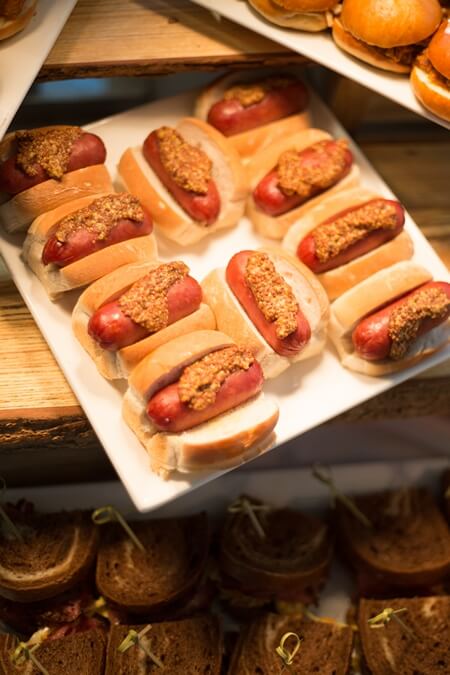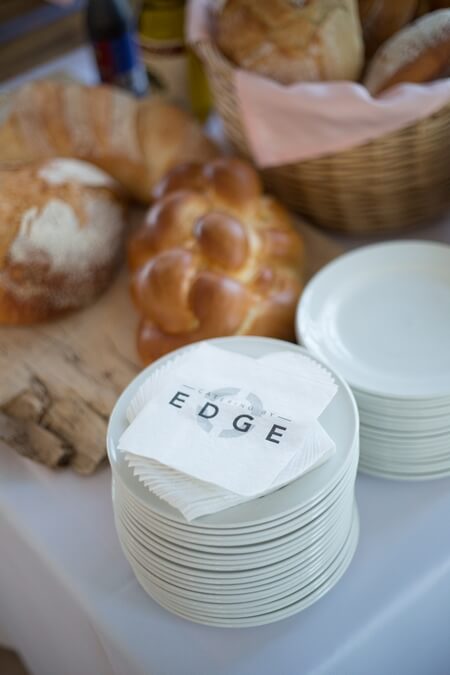 Bite-sized seemed to be the connection between the wide array of desserts (nice for sampling a few different selections) including Creme Brule, Tiramisu and a tower of golden glazed Donuts – to name a few!
A wonderful decorative touch was added by Acorn Flowers & Co., a locally owned and operated family business, who styled a table near the entrance displaying some of their most beautiful springtime-inspired selections.
Entertainment was provided by in-house company DJ Emporium who provided a mix of DJ services with saxophone and violin soloists for added flair.
With the sun-setting over the park, the view at LaSalle Banquet Centre left no mystery why so many couples have decided to have their special occasions there. Over a century after first opening its doors, this space is truly as vibrant as ever!