Allure Hair & Makeup
Vendors Similar to Allure Hair & Makeup
This vendor does not yet have any EventSource reviews. Be the first to leave one!
Not sure what are all the bad reviews about. I found out they have a Korean Hair designer who was trained in Korea (really hard to find). Was very satisfied.
Gaeru Sobti
December 2018
I have been a customer of Ella the Esthetician for 5+ years and I always get my nails, waxing and eyebrows done by her. So many of my friends/family compliment my eyebrows and nails and I always refer them to Ella. I also refer her waxing services because Ella ensures that my waxing sessions are quick and painless. Whenever I see her, she is sweet, caring, patient and polite. She listens to her customer needs and never rushes any of her services. I highly recommend Ella for any beauty services you may have. She is an eyebrow, nails and waxing specialist and I cannot trust anyone else.
Desmond Chantiam
November 2018
The lady who runs this salon, is extremely rude. And this is so unfortunate because the employees and vibe is fun here. If it were not for the great employees who choose to put up with her, this place would be closed in a heart beat.
Ishani Bhagwat
October 2018
Its perhaps the worst beauty salon in Toronto. The Brazilian wax I had was one of the worst I had ever had. I wanted to cry by the end of it. The beautician was pathetic, rude and unprofessional. All the staff there was rude, unprofessional and condescending. I wish google allowed me to give zero or half star because thats how I felt the service was. I was forced to tip though I didnt want to because of their pathetic service. But they kept asking for tip in a rude and condescending manner. Its one of the worst behaviour I have ever experienced in service industry. Dont believe the low prices they advertise because they force you to tip to compensate the low prices.Trust the low star rating that Google shows and run away from this place. Youll find much better value for your money elsewhere.
I had an updo and make up done on a Sunday for a friends wedding ... great experience. Everyone was very friendly, perfect for a Sunday wedding given the hot weather. Make up artist was fabulous to work with. My stylist was adorable but she did a great job on my hair. I was a knock out at the wedding! Thank you Allure!
Allure Hair & Makeup has been mentioned inside these other vendor profiles:
Blog Posts featuring Allure Hair & Makeup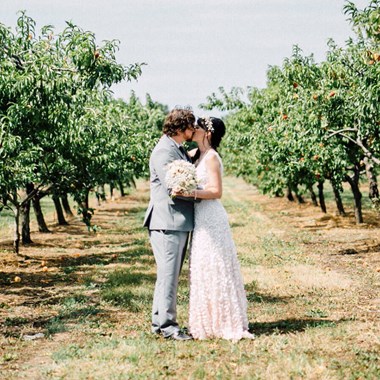 Read more