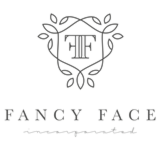 Fancy Face Inc.
Gallery
of Fancy Face Inc.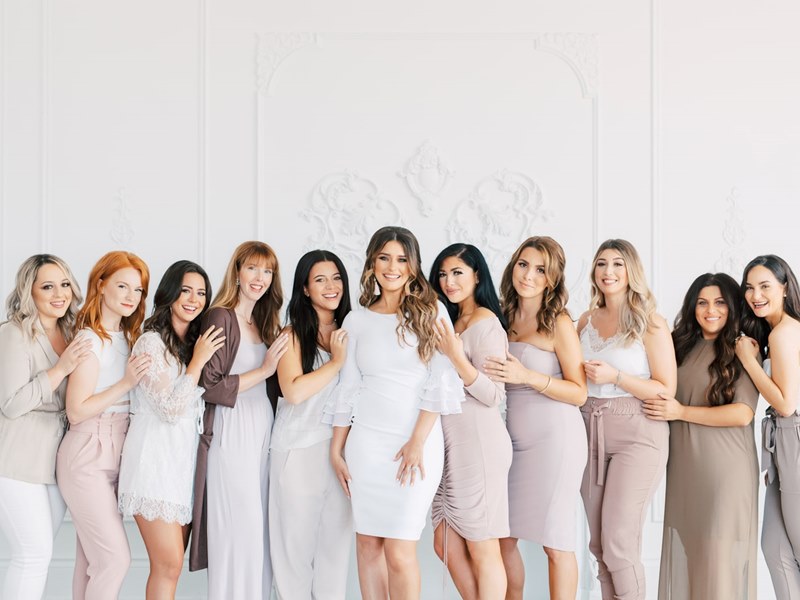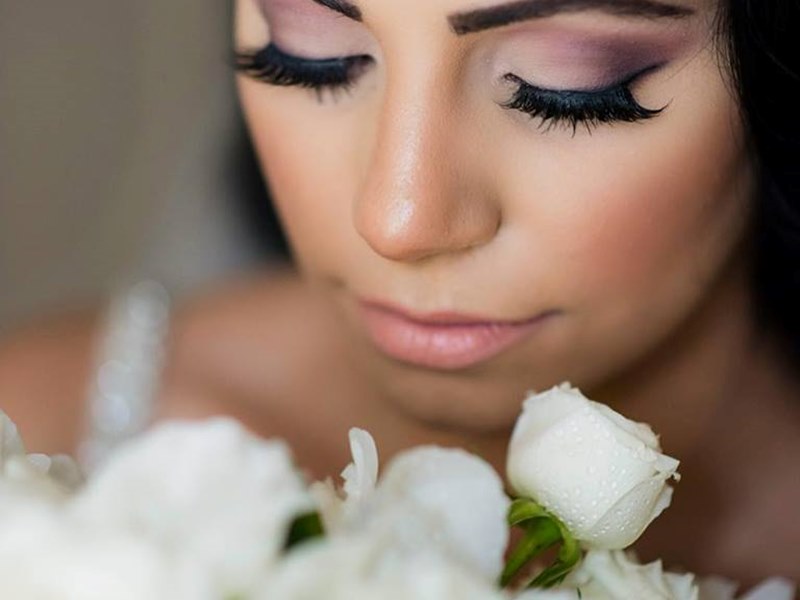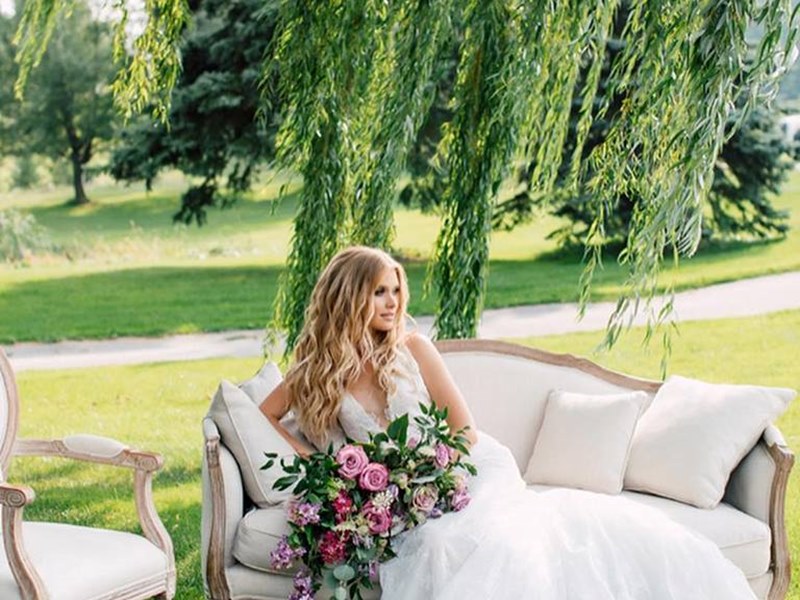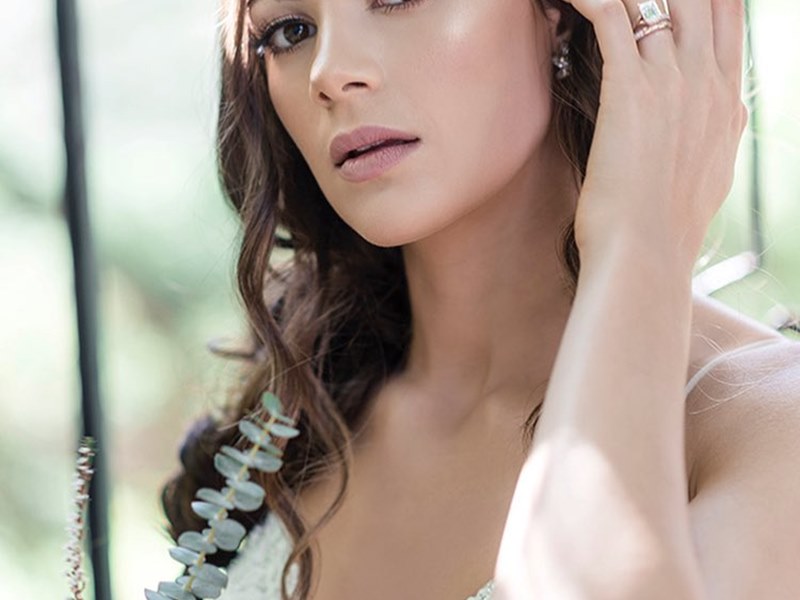 Vendors Similar to Fancy Face Inc.
This vendor does not yet have any EventSource reviews. Be the first to leave one!
Natasha De Lambert
June 2020
I booked Fancy Face to provide both hair & makeup services for myself, my mom, and my 7 bridesmaids on my wedding day. I could not have been more happy with how the results turned out!Tiffany, who coordinated everything, is extremely professional and reliable, and was so easy to communicate with whenever needed. She made the whole booking process stress free. I have to extend a big thank you to Brittany Gray & Daniela, who did the makeup and hair for my mom and myself. They brought to life the exact vision we had in our minds, down to every detail!! Brittany is a true artist, she created flawless makeup looks that were perfect for each of us. Daniela is like the fairy godmother of hair! They were both so open to changes/suggestions, made us feel glamorous, but still like ourselves.In addition, I wanted my mom to feel special and her look to radiate of beauty, and was so happy that both Brittany G. And Daniela made her feel like a queen. The rest of the team who fancied up my beautiful bridesmaids did an amazing job, as all my ladies looked extra stunning and received the pampering they deserve!I also booked the 8 hour touch up service, and am so thankful to Kristina for patiently hanging around all day, and being there to do much needed touch ups prior to the reception. It is important that you have a hair & makeup team whom you trust for your wedding day. The Fancy Face artists were able to work with our different skin tones and hair textures, were prompt and friendly. I am truly grateful to the FF team for adding their magic to my special day!! :)
Shannen Cassidy
June 2020
I've had Fancy Face do my makeup and hair two times now - once for my Engagement shoot and once for my elopement style wedding this past weekend. They were so kind and accommodating during this crazy time - Tiffany is a dream to communicate with! Celina did an amazing job and I am so thankful to have Fancy Face as one of my wedding vendors. The makeup lasted ALL day and evening - didn't budge and even though the wind was surreal, my hair did it's best to stay put as well :) I cannot wait to get fancified again - hopefully at the end of September when we have our postponed wedding celebration :)
I worked with the team at Fancy Face 3 years ago for one of my pre wedding events. I got so many compliments on my look that I had to hire them again for my pregnancy shoot and baby shower. The make-up artists are highly skilled, professional and provide you with the look you want. I loved feeling all glamorous and beautiful! Ladies I highly recommend booking them for your special day!
Julie Barraclough
March 2020
I had my hair and makeup done this past weekend for a maternity shoot I was doing with my husband. Brittany L was lovely from the moment she arrived and really took the time to listen and understand what I had in mind. She was at my home for two hours and we talked effortlessly (and laughed!) the whole time. I was absolutely thrilled with the results! Brittany will be back at the end of the month to do my bridal shower (so happy I booked her in advance!). I have already recommended Fancy Face to other women and plan to use them again in the future. A truly wonderful and talented group of women who are in the business of making other women feel their most beautiful.
Andrea Castelli
December 2019
I recently used Fancy Face for hair & makeup for myself and my wedding party. I loved my experience and will absolutely use them again for any special events I go to in the future! Fancy face did a perfect job on each and every girl (10 total) and everyone was very happy with the outcome. I got married in May and i am still getting comments from some of my bridesmaids how much they loved their glam on the day of!Also, myself and one of my bridesmaids have very curly hair which has historically been a disaster when I try and get it styled by anyone. They knew how to work with my hair type and it turned out fabulously! This is probably the service I was most nervous about. They were very responsive via email and amazing at accommodating any changes in services. I added 2 more services very close to the wedding and they were able to book another artist on very short notice. Thanks Fancy Face!
Fancy Face Inc. has been mentioned inside these other vendor profiles:
Shirley Law Photography & Films
Sharon Mendonca Photography
Blog Posts featuring Fancy Face Inc.