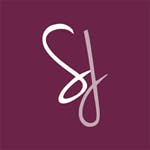 With a flair for impeccable design, creativity and flawless execution, SJ Soirée believes in developing personal connections with their clients to help transform their vision into impactful, tangible experiences. We want to get to know your story, values and beliefs in order to plan a wholesome soirée that truly embodies your personality and charisma. We believe that every soirée should be stress-free, enjoyable and most importantly, planned with passion. Founded by Jyoti Saini, SJ Soirée is certified through the Wedding Planners Institute of Canada and brings in extensive knowledge of marketing, budget management and event production. With a passion for culture and travel, we pride ourselves in producing quality events for all walks of life and are available worldwide.
Katherine Guennel
October 2020
Hiring SJ Soirée was one of the best decisions me and my now husband made in regards to our wedding. Jyoti went far above our expectations and helped us navigate all the difficulties that arose due to COVID. There was so much uncertainty regarding our big day, but Jyoti stayed positive and so gracefully and patiently supported us a we postponed and rebooked our wedding. The big day went flawlessly and our entire bridal party was so impressed by SJ Soirée. I honestly don't think we would have had such an amazing day without Jyoti and her team.
BHAWANA KAUSHIK
February 2020
SJ soiree and team were exceptional. Simply put, we could not have a seamless wedding without them. Jyoti is organized, prompt, works very well with vendors which helped us sit back and enjoy our big day. Her team went above and beyond to accommodate my families needs. Weddings can be expensive, and hiring a wedding planner/coordinator seems to be extra cost but this is one cost that should not be avoided. Thank you Jyoti for all your hard work. We look forward to working with you in the future with other events.
Me and my husband had the honor of having Jyoti Saini as our wedding planner and she did an amazing job making our wedding flawless! She handled everything to perfection, kept us calm and organized our big fat Indian wedding (850+ guests) to the T! Thank you Jyoti and her SJ Soiree team for an amazing wedding! We highly recommend her and her team to anyone who's planning to get married! ♥️♥️♥️
Kinny Saral
December 2019
We hired SJ Soiree for our Dream Wedding for the July 1st, 2018 Canada Day Weekend. From the get go, we hit it off with the team. SJ Soiree understood our vision, goals, and objectives and we were ALWAYS on the same page. They went above and beyond to ensure that all of our events/vendors worked seamlessly to make our Wedding Dreams come true. Not only did they manage our expectations, budgets, they also helped to ensure that us, as a couple, and our families were all on the same page. This made everything easier for us and it really made planning our wedding a breeze. SJ Soiree took care of a lot of details and nitty gritty things as the day came nearer that we never thought of or ever expected. We still rave about their itinerary and their excellent time management/organizational planning skills. When we were exhausted, they took over. Without their constant 24/7 support, we wouldn't have been as relaxed as we were. We made the right decision to hire SJ Soiree to help us with Wedding Planning. You wont regret giving this team a chance. They have the integrity, passion, and work ethic required to strive in this industry. Don't believe us, just book a consultation and see for yourself! xoxo Love, Kinny & Ganga
Me and my Husband had a backyard wedding ceremony which required a lot of logistical work in terms of tables, catering, seating, etc. Jyoti's attention to detail is ultimately what allowed for a seamless event! We highly recommend her to anyone getting married! She is extremely professional, and easy to work with! I would like to wish her all the success in the future as she is extremely hard working and deserves it all :) Thank you again for helping us achieve the wedding of our dreams.
SJ Soirée has been mentioned inside these other vendor profiles:
Company Overview
Company Overview
Deals & Packages
What services are included with this Package:
Initial, comprehensive client consultation
Design, theme and style development
Unique venue search
Vendor recommendations and meetings
Unlimited on-going communication
On-site coordination
Service as witness if required
---
Here's the Fine Print:
This package is customizable depending on your needs and the specifics of your special day. Pricing begins at $1,500. Book a complimentary consultation with us to get started!
This package is exclusive to EventSource.ca visitors. To redeem, you must mention you found this package on EventSource.ca.
Map
130 King Street West, Suite 1800, Toronto, ON M5X 1E3