The Distillery Events team proves once again why their venues continue their longstanding regard as titans of the Toronto special events scene! This past Sunday, they hosted an extravagant, Enchanted Garden-themed open house at the Fermenting Cellar that was met with large crowds and rave reviews. The details were meticulous and clearly well-thought-out, with each vendor contributing to the casual, yet upscale atmosphere. If you were unfortunate enough to miss out on this spectacular event, the talented 424u Photography team has you covered, capturing all the stunning details.
Vendors Featured in this Article
In addition to the Fermenting Cellar, the Distillery Events team also used the opportunity to deck out and showcase two of it's other incredibly popular venues.
We started our tour in The Distillery District - Loft (pictured below). We love this space because of the rustic feel it offers right in the middle of the city. The vintage wall art is perfectly accented by the stringed ceiling lights and contemporary furniture and table settings. The Loft is perfect for cozy, intimate events that exude luxe style.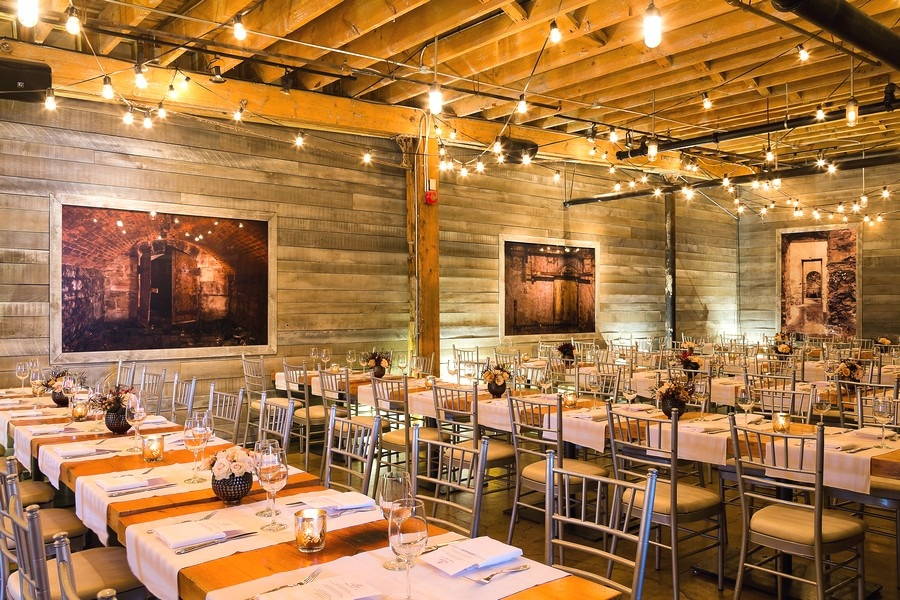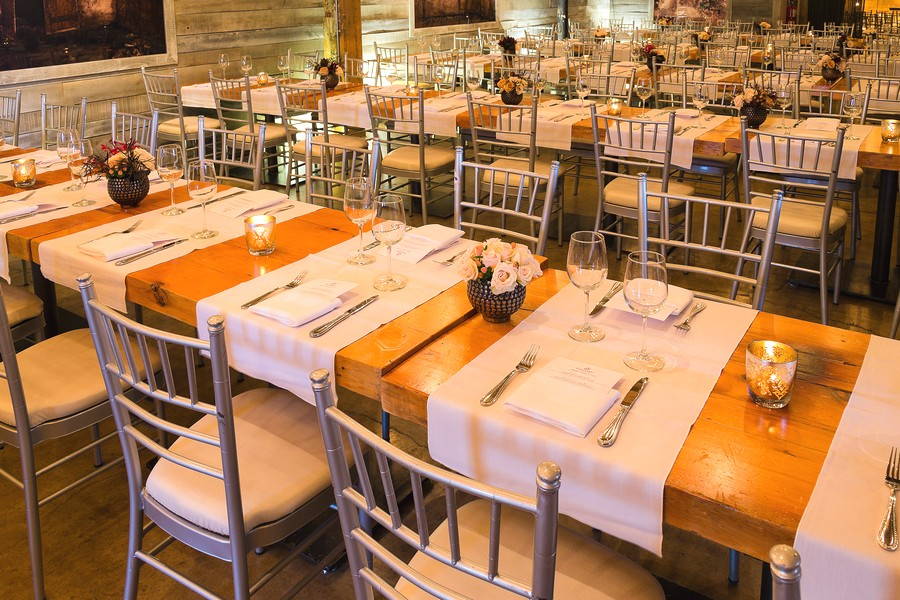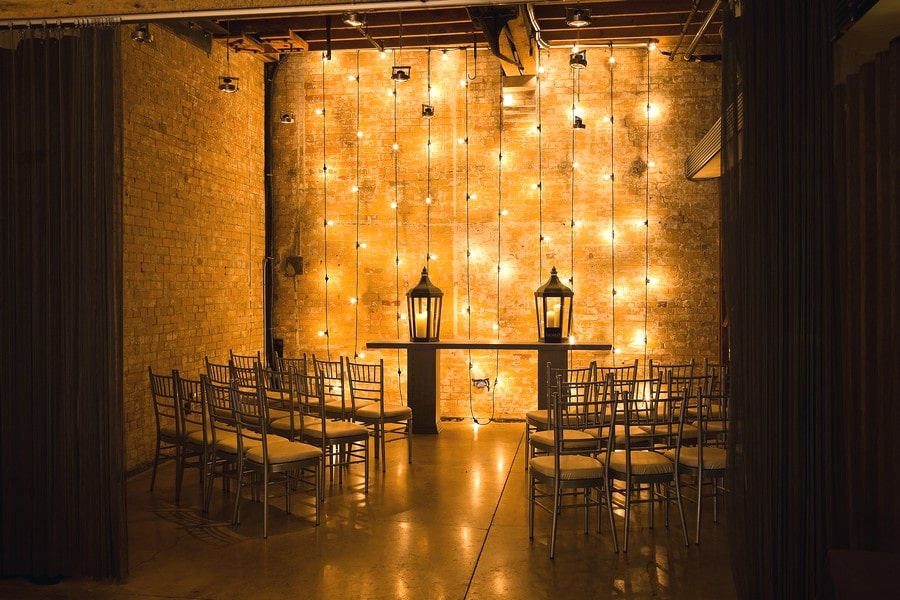 Admit it – you're dreaming of getting married in front of this cozy, elegant backdrop!
Next up on the tour: Cluny Bistro – one of the most celebrated French restaurants in Toronto, and a favourite spot for beautifully appointed wedding rehearsal dinners and warm, intimate wedding celebrations. Cluny has a fabulous industrial-chic interior, with large, floor-to-ceiling windows that allow for plenty of natural light.
As much as we would have loved to check out Archeo, it was already booked for a private event and was unable to participate in the open house.
… Now back to the party: the participating vendors at the Fermenting Cellar had hundreds of guests milling around to learn more about their service offerings. Jackie O Florists created the regal floral designs on each of the guest tables using rentals from Chair-man Mills and Contemporary Furniture Rentals. We loved the use of greenery along the chandeliers – this created such a cozy and approachable atmosphere within the large space.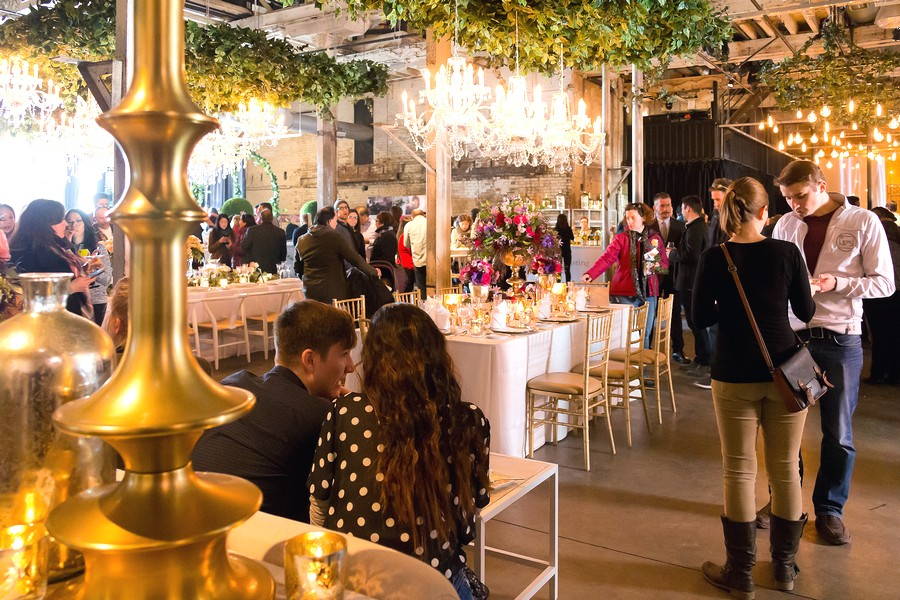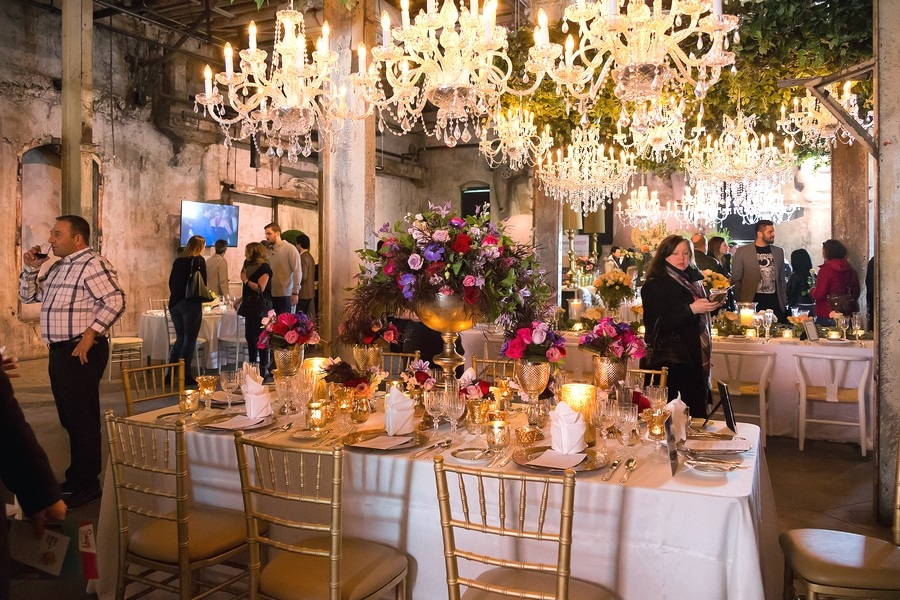 Many of the vendors provided on-site demonstrations, like the ladies of Fancy Face Inc., who did mini makeovers. The Crown Hair Products team did a demonstration on me – showing me what life would be like with a fabulous one-piece luxury hair extension that I did not want to remove.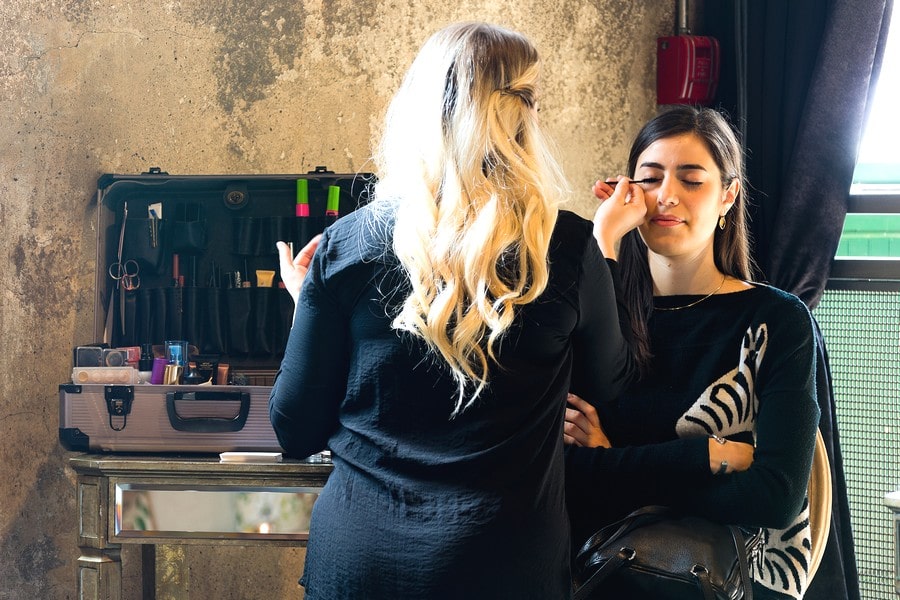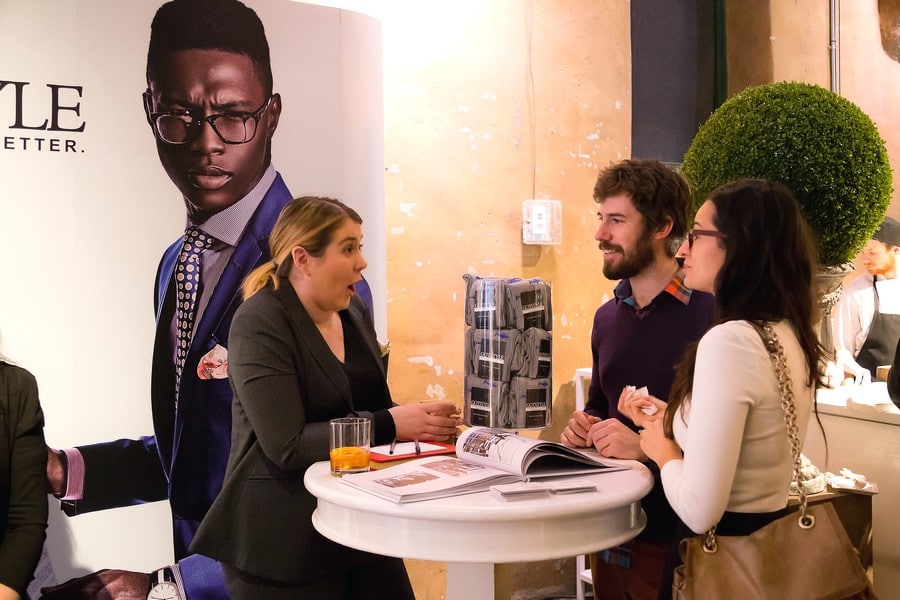 Ferris Wheel Press showcase some of their beautiful, signature stationery designs.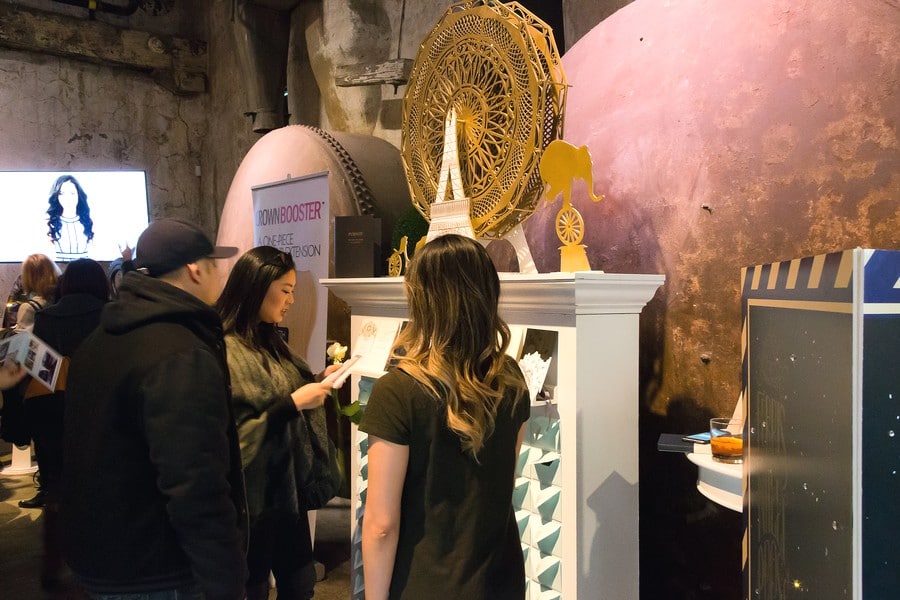 The team at DFD Event Solutions were on-site to show off some of their stunning dance floor designs. Michael Coombs Entertainment is pictured below as well.
The Prairie Girl Bakery team has branched out into wedding cakes, and their designs are beyond beautiful. Each cake featured handmade and hand-painted sugar flowers and a robust array of customization and flavours.
As always, the food was plentiful, imaginative, and delicious, with both passed appetizers and stationed delights. A personal favourite; the live salmon smoking station with yogurt mousse. Several stations with wine samples and signature cocktails stayed packed throughout the day.
Images Life Media captures a stunning recap video of the event.
The Distillery Events team did a wonderful job on their annual wedding open house, with guests lining up out the door prior to the event start time, and lingering far after the end. We can't wait to see what they cook up for us next year!