The Distillery District - Loft

The Distillery District Loft, located on the 2nd floor of 18 Tank House Lane, embraces the pastoral charm of the Distillery District. Contemporary design meets vintage décor in this venue, matching the charming atmosphere of the surrounding Distillery District. Twinkling lights and rustic barn wood provides a familiarity that amplifies the inviting ambience. The Loft has the perfect layout for guests to seamlessly transition from ceremony seating, to dining, to mingling near the long built-in bar. The harvest-style tables also offer versatility from formal seating, to corporate meetings.
• Long room with rustic wood walls.
• Tables, chairs & table settings included. Long tables made of reclaimed wood from the site. Chairs are silver chivaris.
• Includes our dedicated events team to consult with all stages of your planning
• Each event includes an on-site Event Supervisor, bartenders and serving staff
• Full service event kitchen and fully licensed bar
• iPod compatible sound system & wired microphone, with full A/V capabilities available at an additional cost
• String lighting over the central dining area. Additional areas available at a fee
• Easily accessible by TTC. Plenty of paid parking on site and within close proximity
• Due to the historical nature of the venue, this space is not wheelchair accessible.
Gallery
of The Distillery District - Loft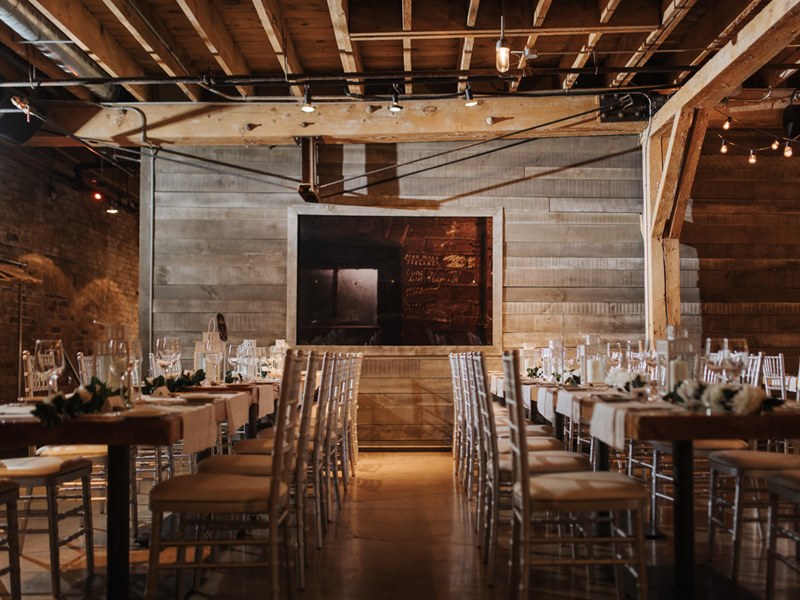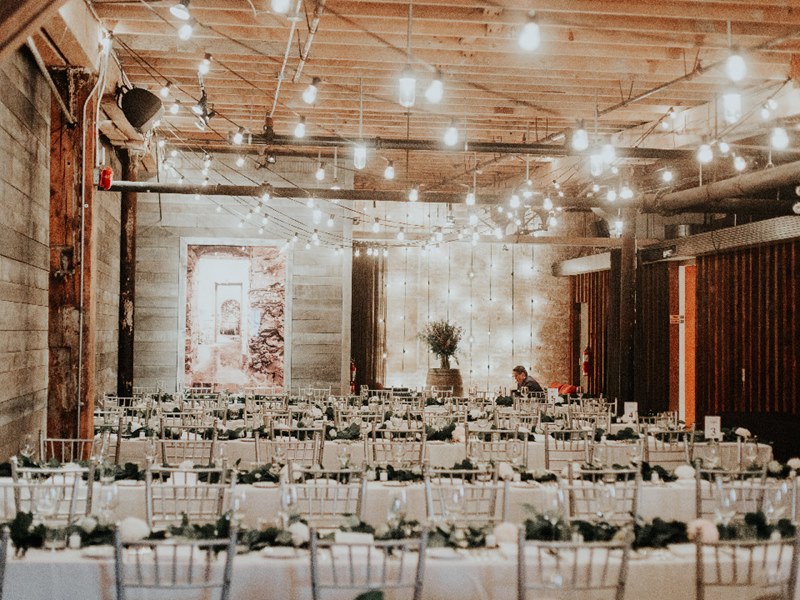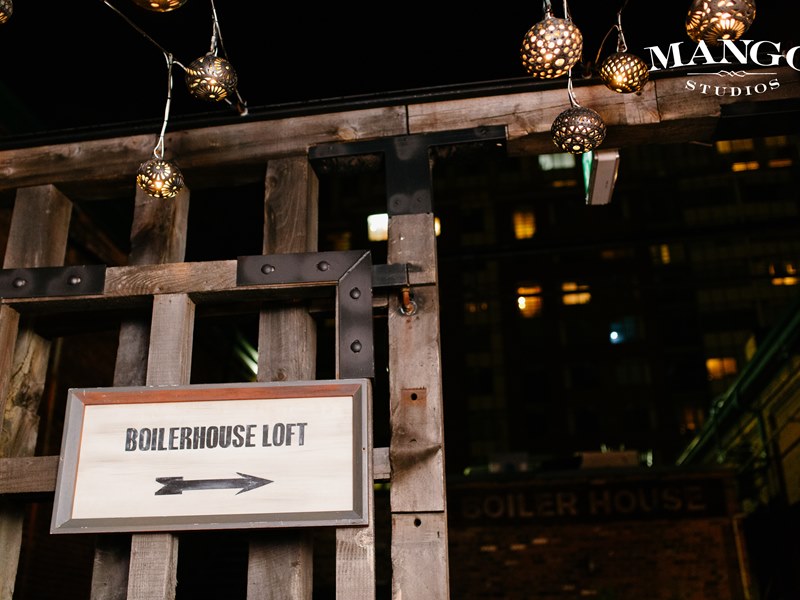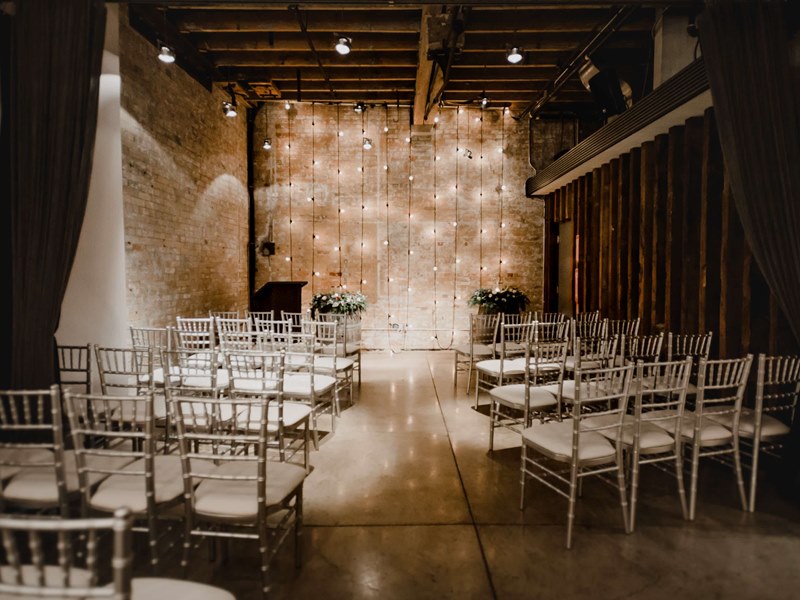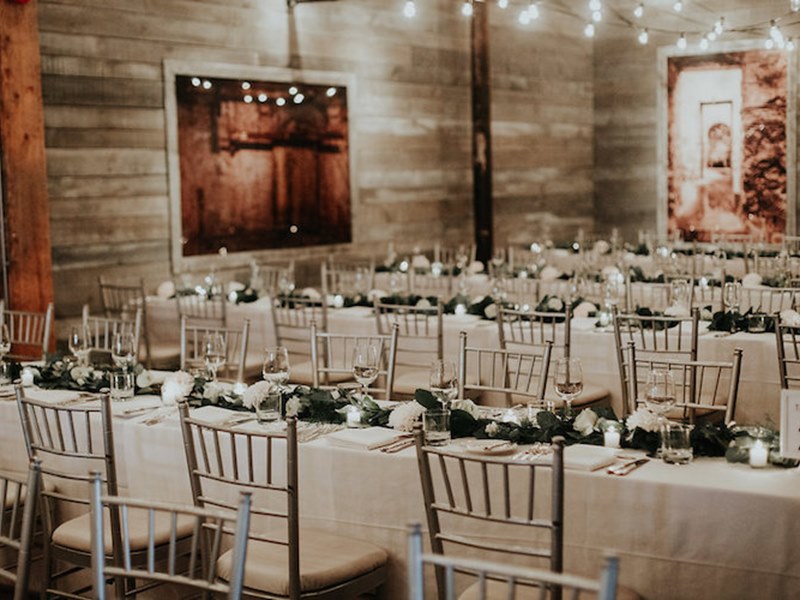 Vendors Similar to The Distillery District - Loft
This vendor does not yet have any EventSource reviews. Be the first to leave one!
Food was amazing. venue is great. Stuart and staff did excellent job on day of wedding. Couple of issues though. Paid $300 for security guard and the guard let passerbys up the steps to look at the venue while our event was still happening. the coordinator of our event also was very slow in replying to emails. The F&b minimums are low. however its best to keep in mind also they charge 18% for service and gratuity on top of everything. its a good venue for weddings. there are just some issues they need to take care of to make it 5 stars. Venue is not wheel chair accessible.***** Follow up*****9 months since send this review and emails to this company. never heard back.I would not recommend.
Just had our wedding at the loft and everything was perfect. The venue itself is very pretty. The coordinators are very helpful and accommodating. They do a lot in preparing for the day that it made easier for us. I am so happy we chose the Loft as our venue !
We had the Christmas party there. Food was good. The dessert could be better but overall it was a good experience.
The Loft is very beautiful. I attended a small wedding there recently and I had a great time. The place was clean, simple, and rustic. The bathrooms were clean and the food was delicious.Like
Mark Christy
October 2019
Good location to host a wedding for a small group of people. Food was great, staff were great. The venue looks amazing.
What a pleasure it is to photograph at The Distillery District - Loft! The lighting and the rustic mood is a dream! And the staff are absolutely phenomenal! We cannot wait for our next wedding at The Loft! Highly recommend!
This fantastic venue is beautifully rustic. Cozy and inviting, but still classic and polished.
The Distillery District - Loft has been mentioned inside these other vendor profiles:
Michael Coombs Entertainment
Sarah Bunnett-Gibson Wedding Officiant
Blog Posts featuring The Distillery District - Loft