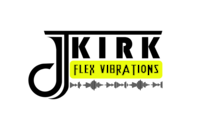 Flex Vibrations - DJ Kirk specializes in weddings and other events in Toronto, GTA and regions across Ontario. They are known for providing clients with entertainment for their big occasion. By tailoring their approach based on each client, they can create customized experiences that live up to expectations. Whether spinning tracks, taking charge of MC duties, or ensuring the flow of the event, their main aim is to make your function is successful and guests have an amazing time.
This team is professional, versatile, reliable and affordable; the perfect ingredients for a fine wedding and event DJ services.
Services Offered
Their willingness to consult with clients shows how committed Flex Vibrations - DJ Kirk is to crafting a personalized event. By doing so, they are in a position to craft playlists that do justice to distinctive themes and personal preferences. A whole host of musical genres are available from their library, including top 40, pop, country, rock, jazz, international, hip hop and more. In addition, they are more than comfortable performing at a range of venues, whether indoors or outdoors, golf country clubs, barns and conversation parks. Other features available include:
One-event-per-day policy
Do-not-play lists
LED Dance floor lighting
LED Up-lighting
Liability insurance
Other services
Flex Vibrations also offers other services which include engagement parties, anniversaries, family reunions, birthday parties, retirement parties and corporate celebrations.
If your looking for a DJ to make your event fun and memorable, look no further!
Kirk and Ivy are a very warm and caring couple. The way they work together and with their clients is amazing. They communicate with you to really make it about your event. They interact with the group, and keep it moving.
This is our second time using them and they did not disappoint. Our crowds loved the way they read the group and kept everyone on the dance floor or dancing in their chairs.
Will be using them again in the future for sure!
Ivy and Kirk were absolutely stellar, and helped to make my mom's 50th birthday celebration unforgettable! From their warm spirits to their ability to read the crowd and anticipate how to keep them happy without a lull, they make any party truly complete! This was our second time relying on them for our events - the first was my wedding last year. Needless to say, they left a lasting impression on us and our guests, and are a no-brainer when it comes to selecting vendors to DJ and emcee our future events! Thank you both for taking so much pride in your work, and for being so personable and attentive. One of their many standout qualities is that they respond very promptly, and are sure to keep their word - if they say they are calling at 6, that means 6 on the dot! They are a cut above, and selecting them will be among the finest decisions you could ever make. Until next time!
DJ Kirk and Ivy are simply put, good people. They are so friendly and very accommodating. They did everything they could possibly do to help. They dj'd my daughter's wedding last August 17, 2019 and all our guests were impressed on the quality of the music and on how they played their song requests. I highly recommend this couple. FIVE STARS. If I could give more, I would. Thank you DJ Kirk and Ivy!! I wish you more success. God bless!!
From our very first meeting with Kirk and Ivy, we clicked. They understood exactly what kind of a groove we wanted. Kirk and my fianc could have talked for hours about music. Ivy also had great suggestions for the timeline of the evening, as it related to the music and speeches. They coordinated before the wedding with our friends who were acting as MCs, to make sure the whole thing went smoothly. They double checked that they had the right song for our first dance by sending me a link to the music. They kept the dance floor active all night. They have great teamwork - Ivy watches the floor to see how people are reacting, then relays the info to Kirk. Everyone enjoyed themselves, from us +/- 50 year olds down to the teenagers.
Chantal and Christopher McCurdy
April 2019
We are so pleased with the service that Ivy and Kirk provided on our wedding day. Everyone spoke very highly about how great the music was, how professional the service was and how amazing the Mc sounded. We highly recommend Flex Vibrations and we are so thankful we found them to Dj and Mc at our wedding. They were even were able to get my grandfather up and dancing the majority of the night leaving us with such wonderful memories. We are also so thankful for Ivy and Kirk being so personable , it's as if you they were part of our family with is an amazing experience to have with our dj and mc.
Flex Vibrations has been mentioned inside these other vendor profiles:
Company Overview
Pros I Know
St. James Cathedral Centre Event Venue
Oakville Conference Centre