Hosting a smaller, more intimate wedding comes with a lot of perks: a less frantic schedule, a more "curated" guest list, more budget to dedicate toward catering, decor, and music, and perhaps best of all, an opportunity to consider some of Toronto's super unique event spaces!
If you and your partner are looking to host a small, less "traditional" style wedding, you'll love the fact that Toronto is home to a ton of amazing intimate and cool wedding venues! Intrigued? Scroll down to see some venues that can aptly host up to 100 of your nearest and dearest.
---
Thompson Landry Gallery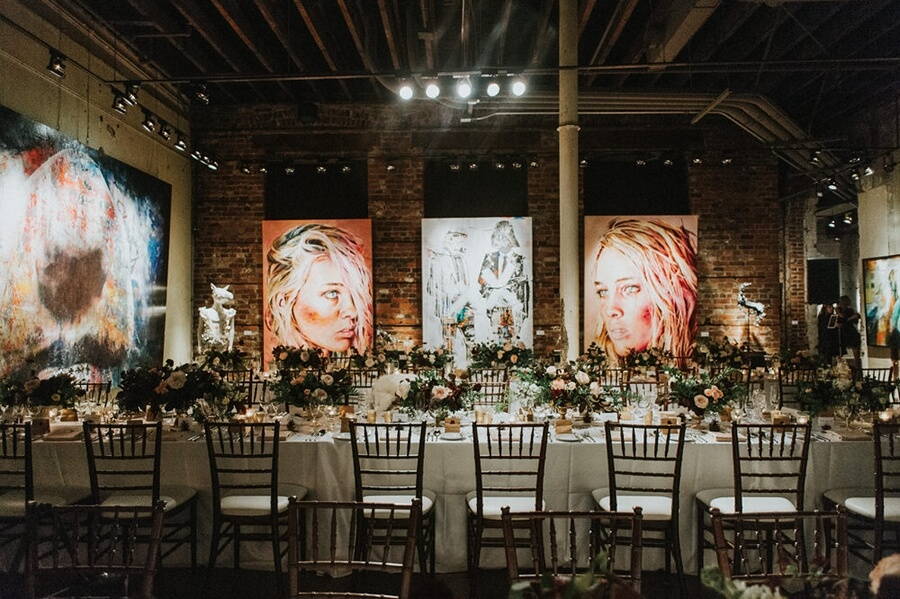 Photo Courtesy of Scarlet O'Neill
Adorned with Masters of Quebec Artworks on exposed brick walls with original distilling equipment in sight and ambient mood lighting, the Thompson Landry Gallery's Stone Distillery is 2,700 square feet of gorgeousness waiting for you. Not only is it nestled in the iconic Distillery District, but this venue is also full of unique old-world charms of the Victorian-era. They even have a private Cheese Specialist, Bose-Ambient Sound System, and unisex washrooms to help turn up your intimate event's boujee meter!
Max Seated Capacity: 100
Vendors Featured in this Article
---
Distillery District Loft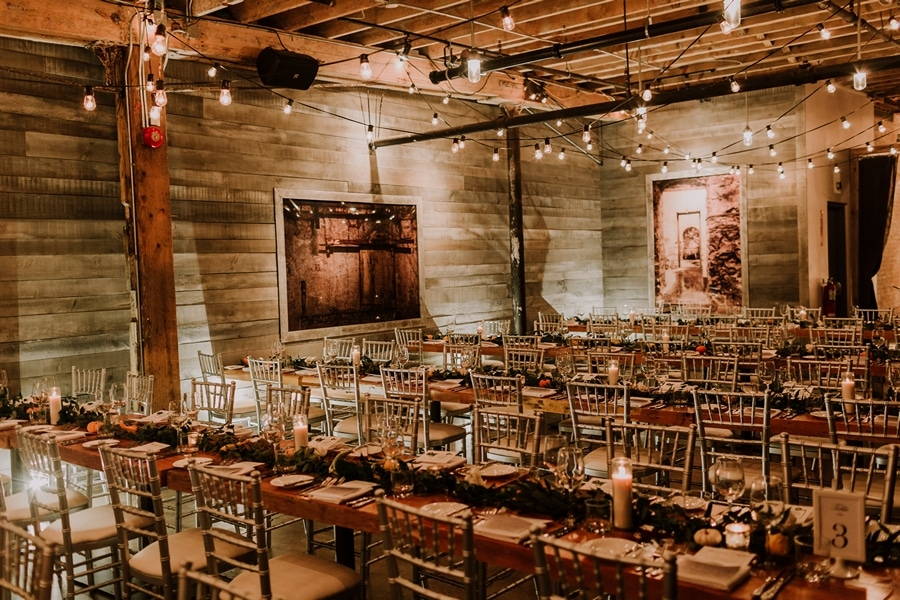 Photo Courtesy of Ally & Nicholas Photography
The Distillery District - Loft's twinkling ambiance just might be the atmosphere you're looking for your intimate affair! Fall in love with their beautiful aesthetically-pleasing decor, featuring rustic wood walls, harvest style tables, and silver chivari chairs. Honestly, we can't get enough of their beautiful mix of contemporary design with vintage furnishing!
Max Seated Capacity: 100
You May Also Be Interested In
The Florist's Loft
Planted in the heart of Greek Town is the flourishing, The Florist's Loft – a botanical luxury venue filled to the brim with freshly cut flowers. Having perfect flowers is the one thing you do not have to worry about hosting your intimate affair here! Their indoor fresh flower creations are always in season as well as customizable depending on the package, and their stunning fresh plant wall is happy to be used as part of your ceremony.
Max Seated Capacity: 80
---
Alderlea
Need a private heritage home with impeccable landscaped gardens in Downtown Brampton? The Alderlea has you covered! This 19th-century icon is perfect for intimate elegant affairs by couples who also appreciate innovative green designs. Featuring floor-to-ceiling windows, state-of-the-art audio/visual systems, and original fireplaces, they will surely impress your crowd!
Max Seated Capacity: 100
---
Paletta Mansion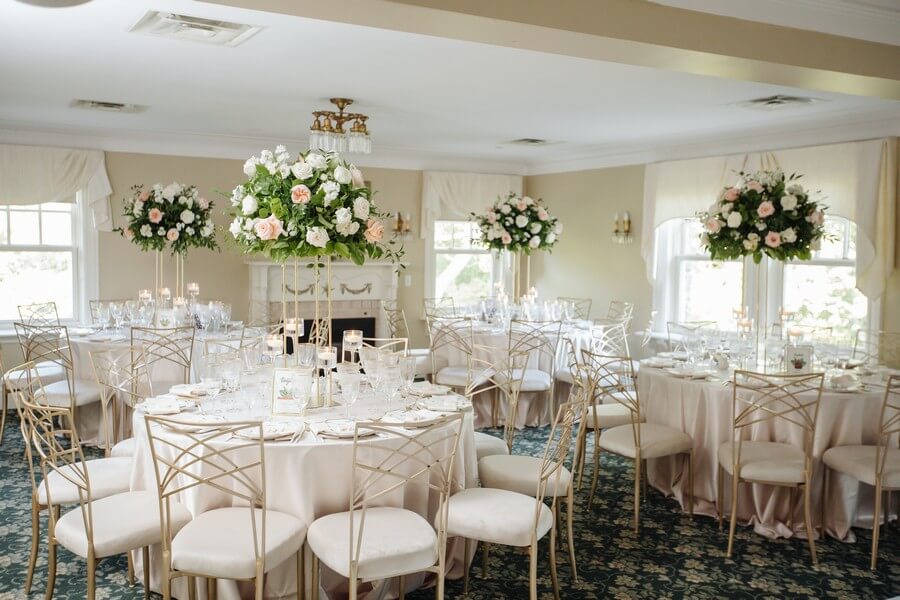 Photo Courtesy of AGI Studio
Nicknamed "the jewel in the crown" of the Burlington waterfront, Paletta Mansion one of many beautiful Burlington wedding venues, is an exquisite mansion standing on 14 acres of lakefront property. This three-story, 11,000 square-foot mansion loves catering intimate and romantic affairs. Featuring original hardwood flooring, 7 working fireplaces, and untouched old-world charms and trinkets, you are sure able to capture some beautiful photographs!
Max Seated Capacity: 90
---
Gladstone Hotel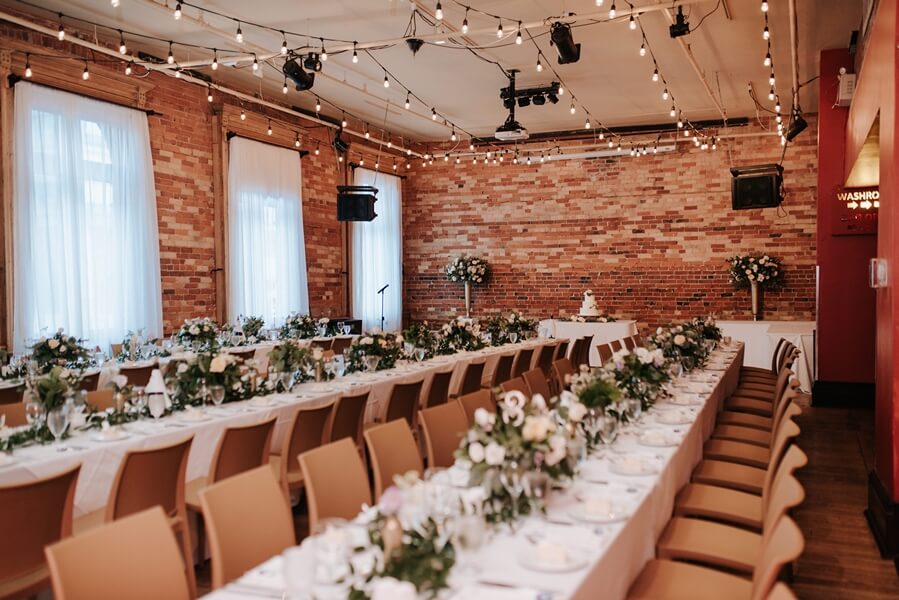 Photo Courtesy of Daring Wanderer
Despite being Toronto's oldest continually operating hotel, Gladstone House's age is completely unclockable with its creative decor and up-to-date amenities! Honestly, it is the perfect location for weary travelers and local creatives with a deep appreciation for thought-provoking art, culture, and historic Victorian doors. Not only are they socially responsible and innovative through their presentation of local food, drink, and forward-thinking hospitality, they've invited local artists to dress up and down the hotel with original craft! Isn't that just so cool?!
Max Seated Capacity: 100
---
Cluny Bistro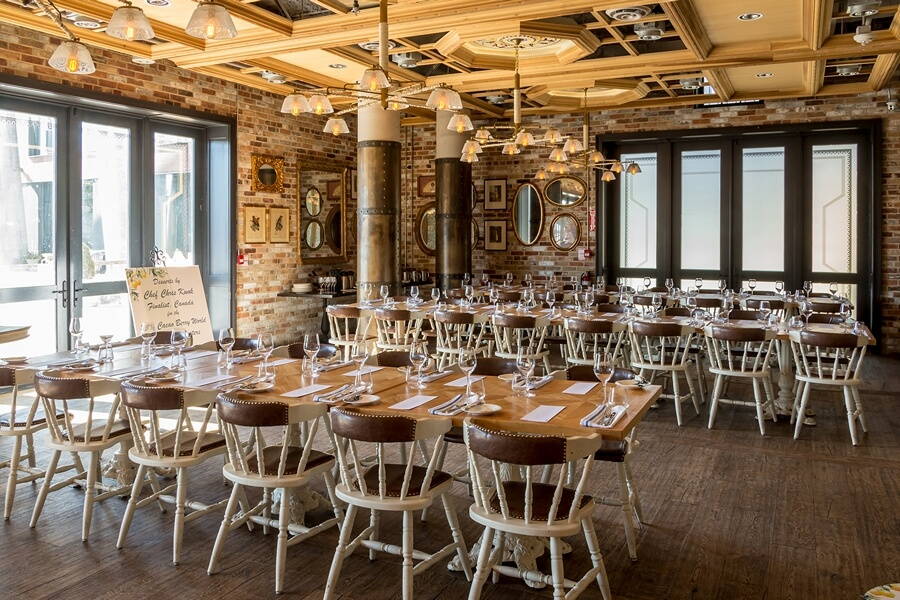 Photo Courtesy of 424u Photo & Video
What can we say about the Cluny Bistro other than they're really just a crazy bunch of doting folks, who love french cuisine and making your experience memorable? If the 11,000 square feet of beautiful European and French inspired decor, designed by Canada's top hospitality design firm, didn't mesmerize you, the impeccable first-class culinary experience will!
Max Capacity: 80
---
Delisle Space
The Delisle Space flows seamlessly between 4 open plan areas flooded with large skylights whilst nestled auspiciously alongside the hustle and bustle of Toronto's most affluent neighborhoods. Operating as a blank canvas to be transformed into the venue of your dreams, this venue is fully equipped to conquer any challenge on any day of the week!
Max Seated Capacity: 60
---
Stratus
Stratus Restaurant is an amazing venue to host intimate affairs if you are looking for a high-class modern restaurant with an incredible view! Dazzle your guests the moment they enter this chic restaurant and then surprise them even further with the unique and imaginative culinary expertise of the kitchen staff.
Max Seated Capacity: 92
---
Sassafraz
As fun as it is to say Sassafraz, their interior decoration is no joke! Cool, contemporary, and sophisticated, this Victorian row-house's romantic airy vibes are perfect for intimate affairs. If saying your, "I Do"s under shimmering hurricane lanterns sound magical to you, then you're in luck, because magic is their evening specialty.
Max Seated Capacity: 90
---
Balzac's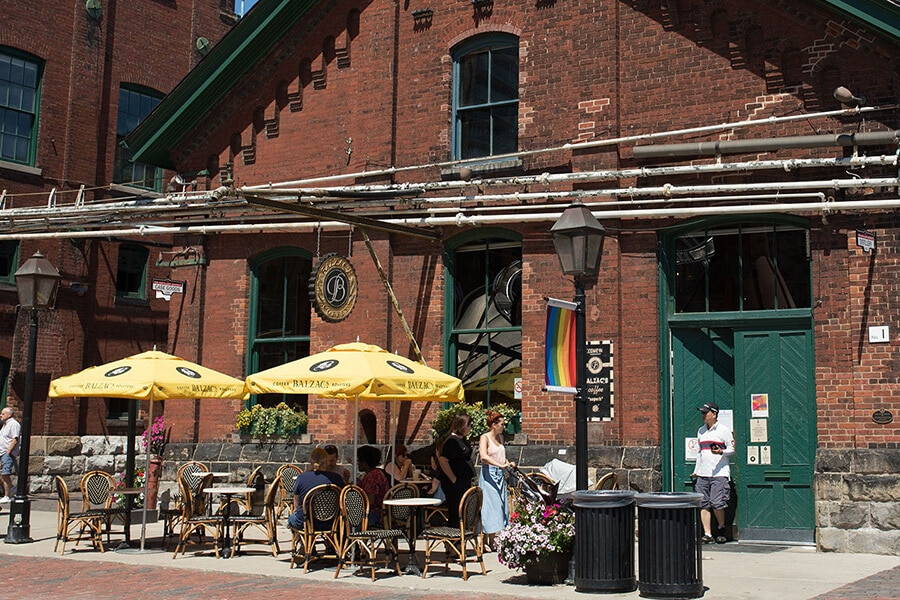 Photo Courtesy of Balzac's Café - Distillery
Balzac's Coffee Roasters is truly a hidden gem in the iconic streets of Toronto. All four of Balzac's available cafes for rental features custom original antique furnishings, as well as carefully hand-picked artifacts from markets and auctions around the world. However, they are far from the traditional industrial venues with a vintage flair, because each of their cafes represent a different art or life theme!
Maximum Seated Capacity: 50
---
Propeller Coffee Co.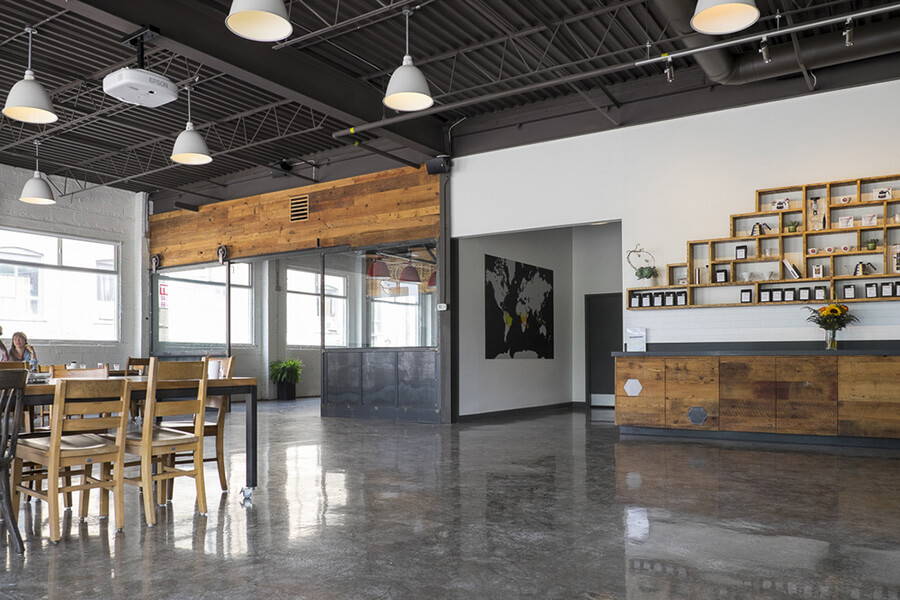 Photo Courtesy of Daniel et Daniel Catering & Events
Coffee lovers rejoice, because Toronto's not-so best kept cocoa bean secret, Propeller Coffee Co., also loves hosting intimate affairs! By day, they're your awarding winning artisan coffee roastery and cafe, and by night, they're your oh-so chic venue. You'll be sure to fall in love with their beautifully lit-up space accentuated by high ceilings, exposed brick, and hipster industrial style.
Max Seated Capacity: 100
---
Arts and Letters Club
The Arts & Letters Club of Toronto is truly like stepping into a time machine. Existing for more than a century, this magnificent club has been an important presence in Canada's cultural scene and art history. With it's warm and earthy tones, thick dark oak beams, and Gothic style windows, this architecturally distinctive building will cultivate a mystifying feeling in all of your guests!
Max Seated Capacity: 100
---
Varley Art Gallery
Photo Courtesy of August Media
Perfect for intimate affairs in the City of Markham, Varley Art Gallery offers both indoor and outdoor versatility for your intimate setting. Not only is it steps away from local fine dining restaurants, boutique shops and a picturesque pond, this beautiful gallery also features cathedral ceilings, an outdoor courtyard and plenty of natural lighting.
Max Seated Capacity: 100
---
Heintzman House
Named after the Heintzman family of the Heintzman Piano Company of Toronto, the Heintzman House is a beautifully maintained historic heritage estate ready to take your intimate affair to a whole new level! Whether you'd prefer the perfectly manicured lawns or the atmosphere of the Grand Ballroom, every picture is sure to come out perfect with this estate as the backdrop.
Max Seated Capacity: 100