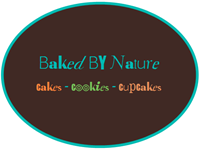 Baked by Nature
Vendors Similar to Baked by Nature
This vendor does not yet have any EventSource reviews. Be the first to leave one!
Their Organic Gluten free chocolate cupcakes are excellent BUT the BROWNIES GLUTEN FREE! Incredible!!!! Both not too sweet. Love them. Great prices what a lovely place to sit in for a coffee. Oh yeah and the rum cake is quite rummy.
Even though there are not many review about this bakery, it has great ratings, so I decided to take a trip to it. As I remember, I got banana zucchini muffin and blueberry crumble bar. When the clerk tried to take out the muffin from the display container, the fruit flies were flying all over, then I realized there must be something wrong with it. After I came back home, I was in doubt but I convinced myself that the bakery wouldn't sell something inedible. However, when I divided the muffin by the half, some weird saliva like strings were created. I talked with the owner on the phone and she explained that it's because banana worked as a binder in the recipe, but as I, who is a professional baker, that happens after a couple of days when baked goods made with bananas or any with moist ingredients are baked. So I explained that to the owner and asked her if I could talk to the baker so that I could find out what exactly happened with that baked good. She just told me she would let me know and gave me the refund for that, but I haven't heard anything from her since yesterday. but she seemed she was taking this issue serious and willing to help me with that. We'll see.
Loreto Caprara
August 2018
Ordered a vegan cake. Owner supplied a cake with a meringue top and suggested we scrape off the meringue top before serving it to guests.The small baked goods offered in the storefront aren't as good as one would expect from a professional baker. To my taste they are dry and oversweet - your preference may vary.Some items seem to be (by the owners admission) a first try at something. Honesty is nice, but the price doesn't match the "first try" taste and aesthetic - items here are expensive.
Dharmesh Patel
April 2018
Good service, good coffee specialty cakes
Great baked goods, especially the macaroons! Their sandwiches are also spectacular!
Baked by Nature has been mentioned inside these other vendor profiles:
Blog Posts featuring Baked by Nature