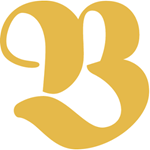 Bartendo is Canada's top Event Staffing & Bar Service company offering you a variety of hospitality staffing options from bartenders, servers, waiters, brand ambassadors, support staff and much more!
Our team is fully insured, experienced and alcohol safety trained to help protect you and your guests. We work with some of Canada's most reputable brands, catering companies, prestige venues and event planners in creating a memorable event experiences. It's a combination of both our passionate staff and track record of satisfied clients that sets us apart. From small private functions to high profile corporate events and festivals, our team is always here to help.
We've now used their service a few times. The staff have constantly been professional and the service has always exceeded our expectations.
Laura was terrific as the bartender at a cocktail party at my house. I would definitely hire her again. Thanks Bartendo.
Bartendo has a wonderful team that show clear passion in what they do. My family and friends could not have asked for a better experience. Super hardworking, prepared, pleasant and communicative are only some of the skills with this dynamic team. Just want you I will be contacting you guys again very soon. Thank you so much!!!
I had Bartendo for my pre-wedding function this weekend and all my guests could not stop talking about how amazing the sevice was!! It was super hot so they continuously attended to each guest to ensure they were hydrated. Moreover, several of the guests were non-drinkers, but the serves ensured they had virgin drinks that were just as refreshing. When it started to suddenly thunderstorm, the server took my laptop to a dry area when no one else noticed. This really blew me away because she had so many other things to take care of, but went above and beyond to keep an eye on every detail to ensure a successful event! Will recommend Bartendo staff to everyone!! Thanks so much!
Bartendo staff is definitely less than average. No where close to my expectations. Not proactive at all. Definitely not worth half the money I paid. Team leader came late and left early. I found chairs, cutlery and crockery around that I cleared after they went. I had told them, no food in the plates when they stack them and had to remind them again and again as I kept seeing food in the stacked plates. They keep the dirty plates and dustbin right in the traffic area. Even towards the end of the party they did not know where the cutlery was. They folded some of the 120 cloth napkins and the rest they did not even bring out. They just kept a pile of paper napkins. Bartender and 2 servers just standing and chatting when they could be making use of there time somewhere else. All in all a very bad experience. I paid so much for such unprofessional service. Will definitely not recommend. Anita
Bartendo has been mentioned inside these other vendor profiles:
Company Overview
Pros I Know
Seventh Heaven Event Catering
Map
1 Yonge Street, Toronto, ON M5E 1W7