The first big wedding open house of 2017 was held at none other than the stunningly historic, ultra-luxurious One King West event venue. Rich in luxurious and alluring grandeur, what a treat it was to visit this gorgeous landmark venue and tour all of it's magnificent event spaces!
Newly engaged couples, event planners, and select industry members were able to experience the venue's fantastic architecture first-hand as they were treated to a personalized, guided tour of one of the City's most iconic event spaces. The venue was dressed to impress, complete with full service decor, entertainment, and of course, countless portions of unbelievable cuisine (trust me, we did not leave hungry)!
A huge thanks to Ayyyna at Mango Studios for snapping all these lovely photos. Let's dive in, shall we?
Vendors Featured in this Article
We started our tour in the absolutely opulent Grand Banking Hall. Towering 45-foot coffered ceilings, Corinthian columns and classical motifs make for show stopping space, perfect for any dreamy wedding. The classic decor by DT Floral & Décor and Majestic Chair Boutique was marvelously suited to the venue. As you walk through the space, you can't help but feel the strong sense of history resonating throughout the walls (oh, if these walls could talk!).
We next toured the picturesque Chairman's Boardroom and Austin Gallery. The historical architecture in these two rooms is truly breathtaking – I love the original oak paneling and deep mahogany stain! You really can't go wrong performing your nuptials in either one of these rich, detailed ceremony spaces.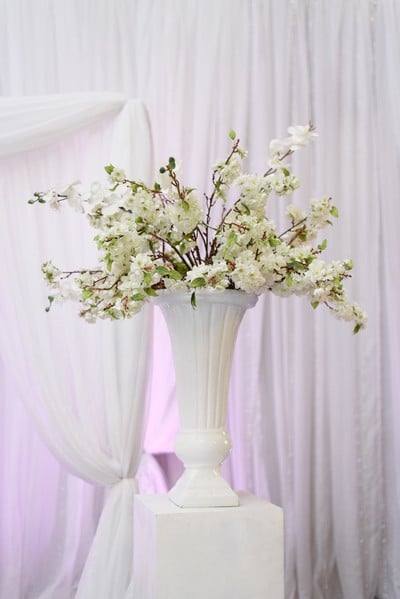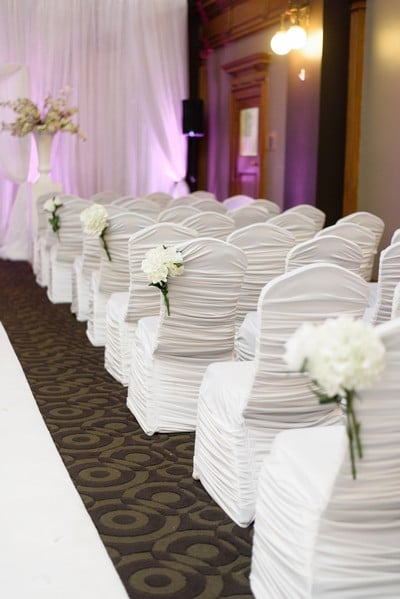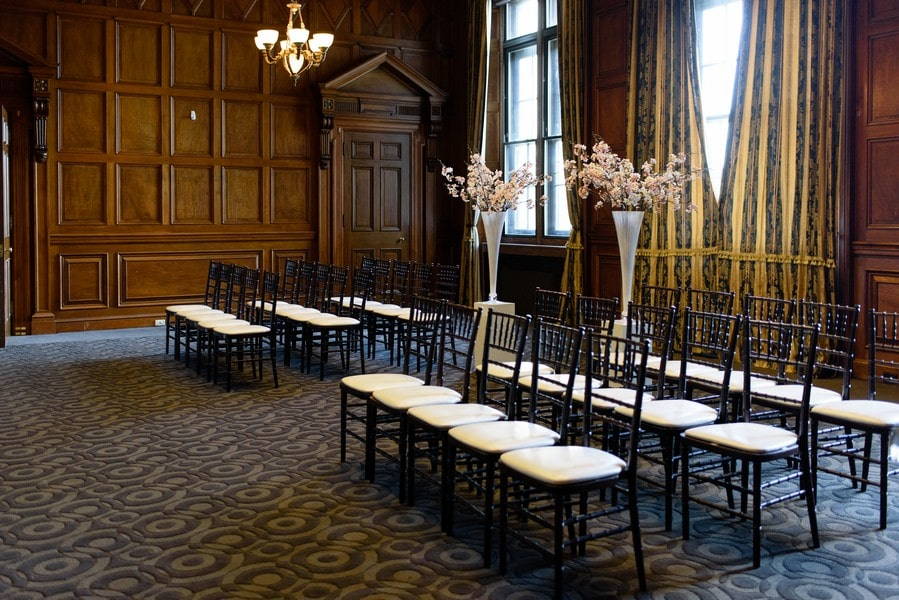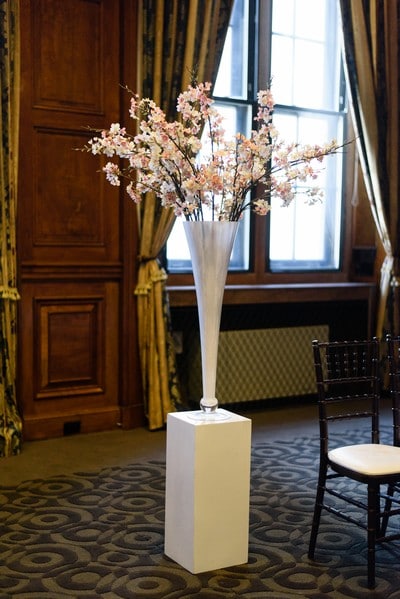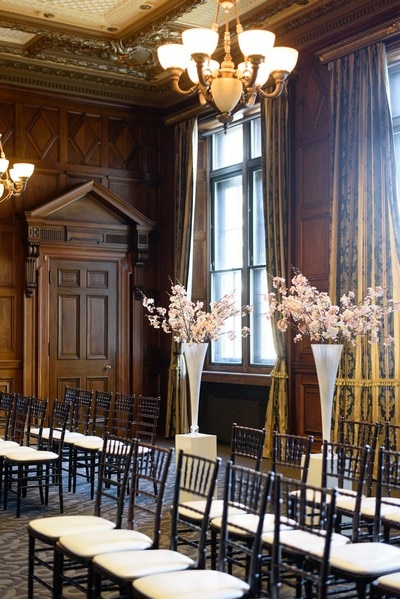 Florals Courtesy of Hello Midge
Now, what open house would be complete if it weren't for all the incredible catering? Executive Chef Joe Grado went above and beyond to impress the palates of discerning guests. Pictured below we have tender Filet of Beef with roasted fingerling Potatoes, mixed Mushroom and crisp, green Asparagus complimented with a Red Wine reduction, all served in a stemless martini glass – so unbelievably good!
I would be crazy not to mention the Sea Scallops on root Vegetable Mash with Garlic Broccolini Beurre Blanc; the seafood station complete with Oyster and jumbo Shrimp; and the crowd-pleasing Grilled Cheese and Kettle Chip station (you have to try the house-made jams!). For dessert? An ultra-decadent S'mores station and complete candy buffet. A fleet of Oompa Loompa's could've broken out in song and no one would bat an eyelash!
The good folks at bb Blanc Audiovisual DJ'd the day away while live music from Sole Power complimented the tone of the event perfectly.
We had such a fantastic time at the One King West Wedding Open House! If you're on the market for a downtown Toronto locale with all the classic elements of a classic love story, you owe yourself a visit to this uniquely, gorgeous event space.