Arguably the most important part of planning your wedding, is deciding on a venue. This is where all other parts of your wedding stem from, especially if you have a lot of vendors. You should aim to book your venue first and make sure that you are okay with their rules and regulations before you book any other vendor. The primary reason being, that if you were to book say an ice cream truck and then find out your wedding venue does not cooperate with outside caterers you could lose your deposit. Or, you could book your dream photographer and find out they aren't available on the date your venue is.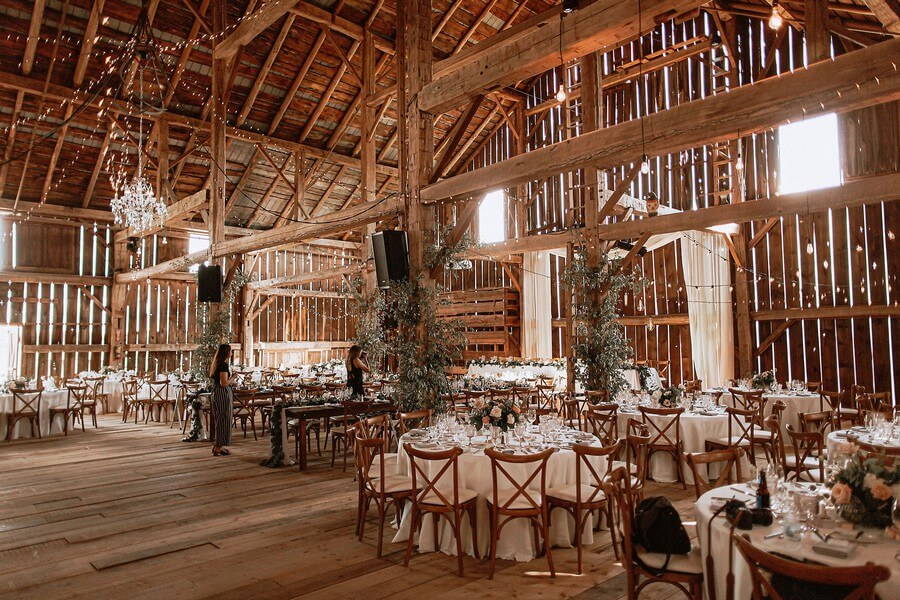 Photo Courtesy of Bows & Lavender
With that being said, when you're looking at potential venues, it is always a good idea to ask as many questions as you can. Make sure you write down their answers so you can compare and contrast before you make your final decision.
---
Make sure to ask your venue to following questions;
What is the venue capacity for a seated meal?

Is there a minimum spend?

Is there an additional booking fee, or just a per head price?

If you offer a variety of packages, can we mix and match elements?

Will there be other events happening that same day?

What is your payment schedule? Is the deposit refundable?

What is your cancellation policy?

Do you offer catering OR can we bring our own catering?

Can you accommodate dietary restrictions?

Do you provide bar service OR can we provide our own?

What is your typical timeline for the day?

Is there a bridal suite for getting ready?

Is the venue accessible?

Is there an area for smoking?

Can we have sparklers or a bonfire?

Can we have children?

Do you provide staff?

Do you have an onsite coordinator?

What AV equipment do you provide?

Do you have an onsite DJ?

Do you work with preferred vendors? Is there a discount for hiring them?

When can we have access to set up the space?

Are there any restrictions for what decorations or music we can have?

Is there a backup ceremony location if there is inclement weather on the day? (for outdoor ceremonies)

Are we allowed to bring in rental chairs and tables?
You May Also Be Interested In
Most importantly… make sure the venue is available on a date you like! Always go in with a couple options in mind just in-case your first choice isn't available. We also suggest sitting down with your partner and making a list of your venue 'must haves' make sure to run this by any potential venues so there are no surprises on either end!
Happy Planning!