Once your wedding is finished, you may be wondering what to do with your dress. It seems a bit sad that you only wore it for the one day and now it will hang in the back of your closet. Some brides opt to sell their wedding dress, which is a totally valid option. But there are a few other ways you can re-purpose your dress if you still want to hang onto it after the wedding.
1. Trash the dress: Grab your hubby and head somewhere fun for a trash the dress photo shoot! Some couples have a paint fight; others jump into some water or roll around in the mud. The contrast of the fancy clothes and the dirt make for awesome photos!
2. Wear it again, shorter: Have your dress altered to be shorter and wear it again! You can also opt to remove any boning or other materials that make your dress super formal and instead have a fun summer dress that you can wear again and again.
3. Yearly photo shoots: Some couples like to get fancied up every year on their anniversary and take photos – adding in new additions to the photo collection as they go.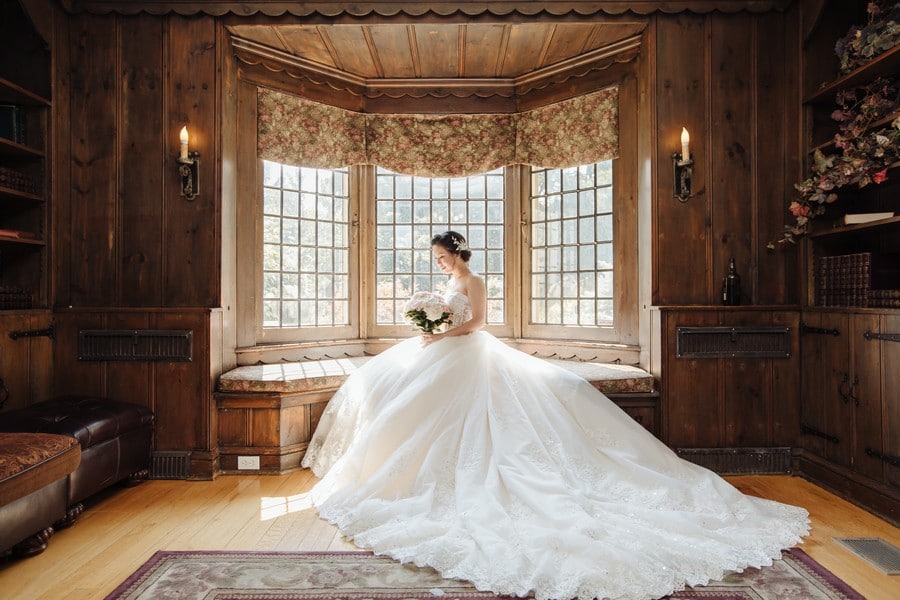 Photo Courtesy of AGI Studio
4. Frame it: Always looking for that perfect piece of art? Well, look no further! Get your dress cleaned, and have it put in a frame to be displayed in your home. Hey, people frame hockey jerseys all the time, why not wedding dresses?
5. Pass it on: Do you have a little niece or sister that loved your wedding dress? If you said yes, consider passing your dress to them as either their 'Something Borrowed' or 'Something Old' It will add a level of sentimentality to their day, and you get to see your dress in a whole new light.
You May Also Be Interested In
BONUS– Rent it out: Did you know you can rent your wedding dress out to film and theatre productions? Most productions will pay upwards of $50 for the day to use your dress. Why not make some of that hard earned cash back?
In the end, it really depends on how sentimental you are in regards to your dress. If you want to preserve the dress and the memories along with it, then framing it is likely your best option. However, if you want to see it loved by someone else, giving it to a close family member is the perfect way to go.